Today Vidello Productions takes a look at 10 Billionaire World Leaders And Their Billionaire Lifestyle's
---
---
---
10 – Sultan of Brunei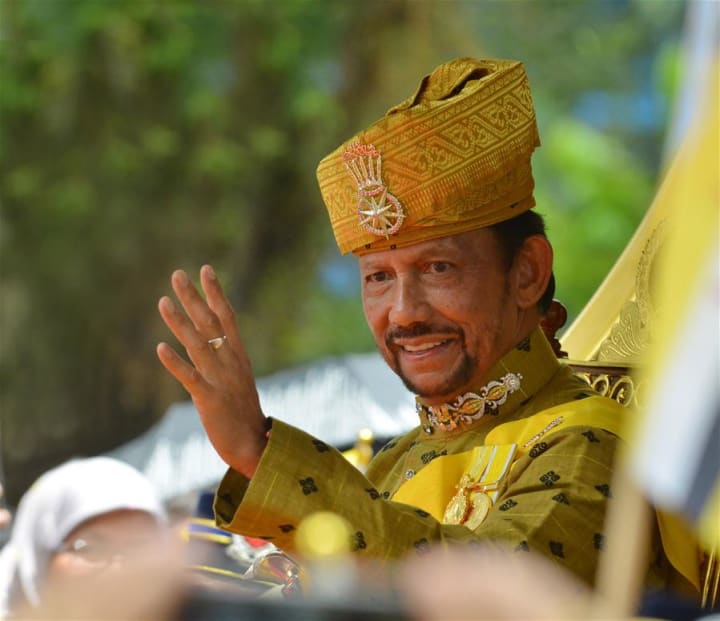 One of the worlds wealthiest billionaire world leaders, The Sultan of Brunei, Hassanal Bolkiah, has a net worth somewhere in the region of $20 Billion Dollars.
Not only does he own the worlds largest private residence, that is larger than the Vatican with over 1800 rooms, he flies his own 747-400 and Airbus 340-200 aircraft, has one of the largest car collections in the world, that features rides produced by Lamborghini, Rolls Royce, and Bugatti, and they are all exclusively for him.
His personal collection of over 7,000 high performance cars, which by some estimates is worth more than $5 billion includes 600 Rolls Royce cars, over 300 Ferrari's, 134 Koenigegg's, 11 McLaren F1s, 6 Dauer Porsche 962 LMs and a number of luxurious Jaguars.
---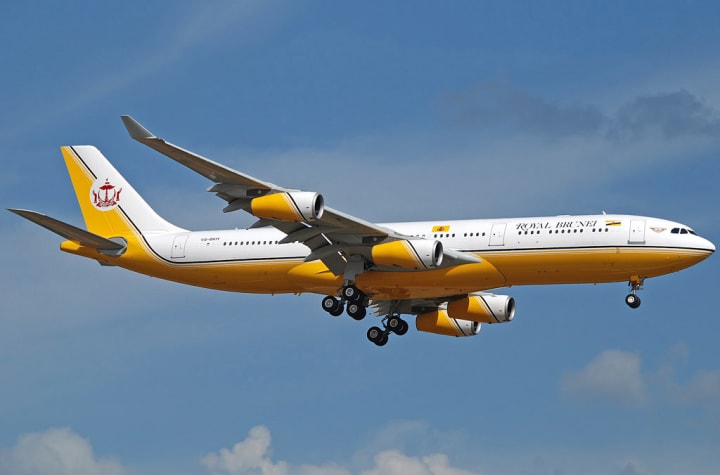 The Sultan of Brunei earns $100 a second from oil earning and investments. This works out to around $2 billion a year.
In November 1995 the sultan bought London's Asprey Jewelers for $375 million dollars as he used to spend so much money on Jewels.
The sultan paid Elton John, Diana Ross, Stevie Wonder, Bon Jovi and Tina Turner to come to Brunei and entertain him and his friends and in the mid 1990's the sultan and his brother were credited with supplying roughly half of Rolls-Royce's entire sales income.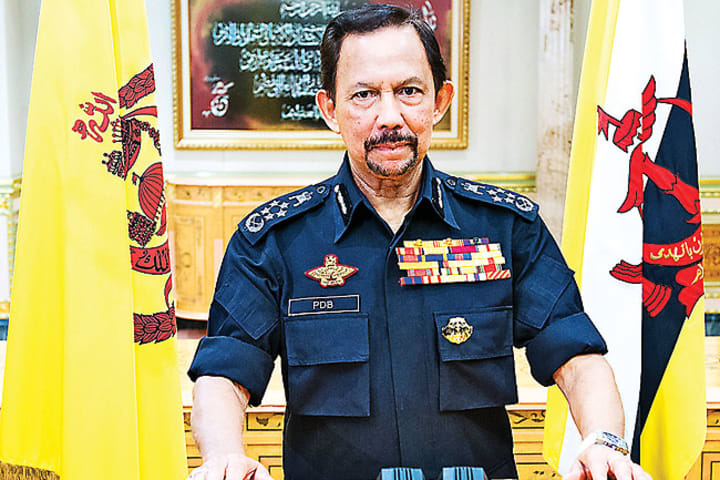 Other homes on his list include a Las Vegas home worth $37.5 million dollars, a £110 million pound home located in Regent's Park and he owns a lavish mansion near the Sunset Boulevard area in the Beverley Hills,
California that's valued at $38 million dollars.
The Sultan's lifestyle is considered nothing short of breathtaking, with banquets for 10,000 guests on a regular basis and while playing polo with
Britain's Prince Charles, the sultan once had his polo shoes delivered, by helicopter, to the palace field.
---
9 – King of Saudi Arabia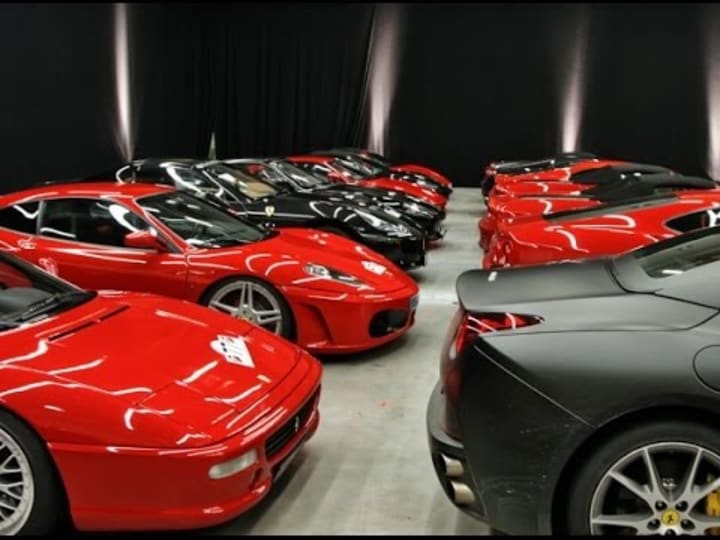 Coming in with a net worth of $17 Billion Dollars, Salman of Saudi Arabia has achieved most of his wealth from oil sales, he is a true behemoth on the billionaire world leaders list
He owns his own private jail where members of the family who have fallen foul of the law are incarcerated, either awaiting trial or are serving sentences.
He owns a mega yacht named Al Salamah and it has features such as being able to accommodate 40 guests in 22 cabins and 94 crew in 37 crew cabins.
The eight deck super-yacht comes with fully equipped hospital, office, lounge, secretary office, gym, cinema, library, business center, saloon, beautician and spa.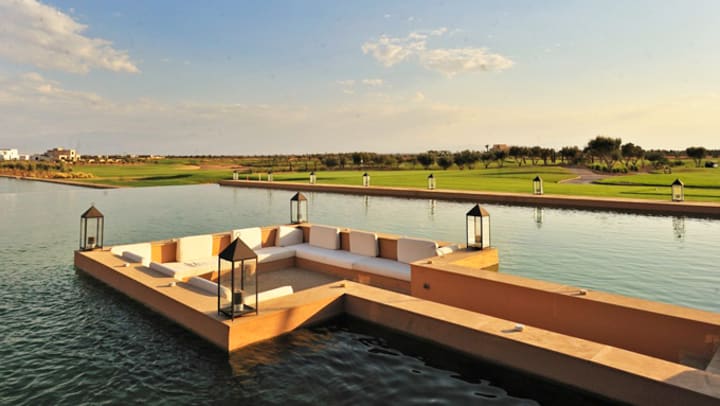 The King allegedly spent $30 million dollars on one single holiday to the Maldives, taking over not one, but three, resorts for himself and his guests, a billionaire world leaders paradise.
He has an elite team of bodyguards following him around at all times and some have said they exceed 100 in number and he has access to unlimited amounts of gold, even commissioning a gold-plated Kleenex dispenser.
To top off his empire, he owns a large section of a media company and also several major newspapers.
---
8 – Prime Minster of the United Arab Emirates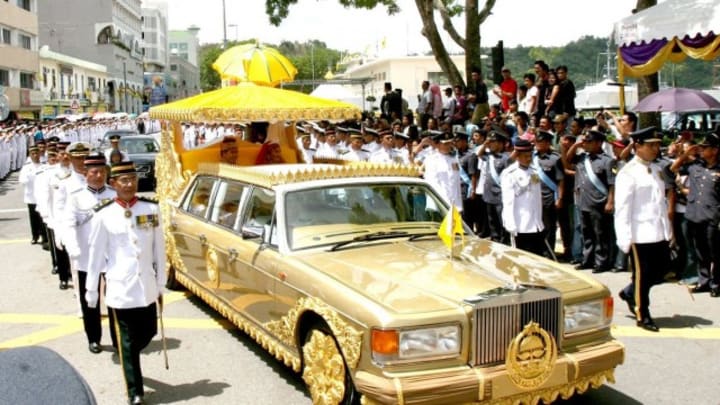 Known as Khalifa bin Zayed Al Nahyan, he has access to a $15 Billion dollar fortune and has donated over $460 million in philanthropic donations
His $622 million dollar super-yacht Azzam was one of the largest in the world and it features its own missile defense system and personal escape submarine.
Powered by a combination of two gas turbines and two diesel engines with a total power output of 70 MW she can travel in excess of 32 knots.
Since 1995 Khalifa has spent $2 million buying up more than 66 acres of land on the Seychelles' main island of Mahé, where his palace is built with him paying an additional $500,000 for the 29.8-acre site in 2005.
He reportedly owns luxury properties in London worth more than $1.7 billion dollars and he is also another avid car collector with models including Lamborghini's Bugatti's and Ferrari's in his collection.
---
7 – Prince of Liechtenstein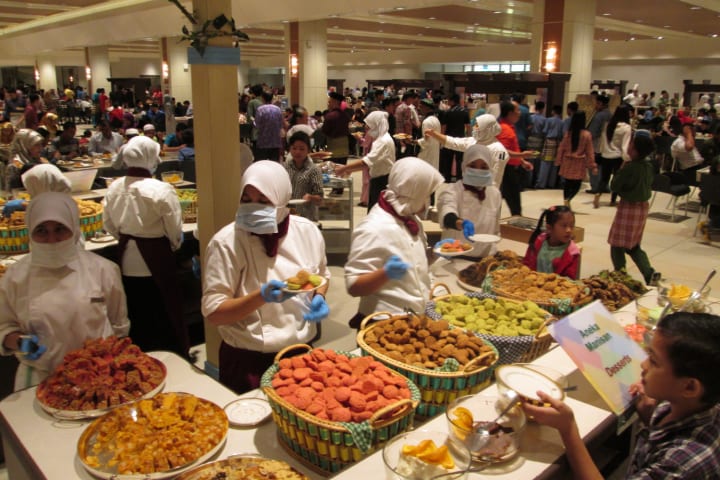 The prince of Liechtenstein, Hans-Adam II, is currently Europe's richest man with a personal fortune floating around $4 billion dollars.
He owns a banking group and has a great art collection, which is in his very own museum that houses a collection of Renaissance masterpieces.
His home is currently Vaduz Castle which the Princely Family of Liechtenstein acquired in 1712 and this overlooks the adjacent town of Vaduz from its hilltop.
---
6 – King of Morocco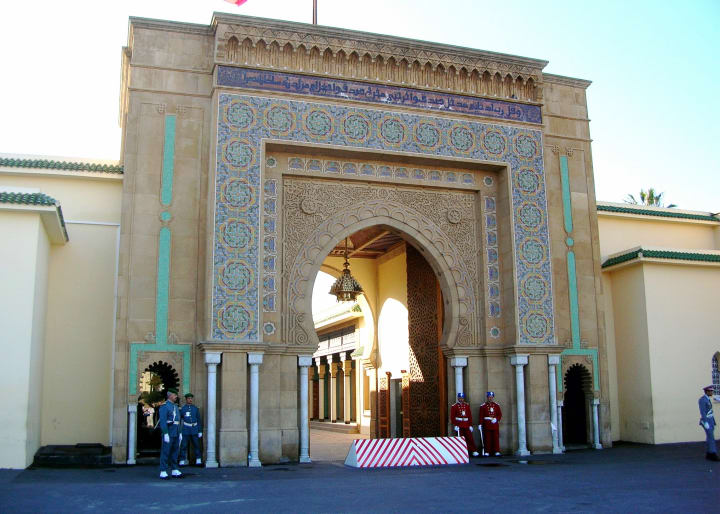 One of Morocco's leading Businessmen, King of Morocco, Mohammed VI is thought to have an estimated net worth of between, $2.5 and $5.8 billion dollars.
The Moroccan Royal Family has one of the largest fortunes in the world and Mohammed is a leading agricultural producer and land owner in Morocco, where agriculture is exempted from taxes.
The Dâr-al-Makhzen palace is where he currently lives and features include living space for the king and the royal family, with accommodation provided for the Moroccan Royal Guard.
The palace complex also contains the Collège Royal, a school for senior members of the royal family, a cookery school, and a ground floor library built to contain the manuscript collection of Hassan II

Some of the cars in his collection include a Lamborghini Murcialago, Mercedes Benz AMG and several state limousines.
---
5 – Prince of Monaco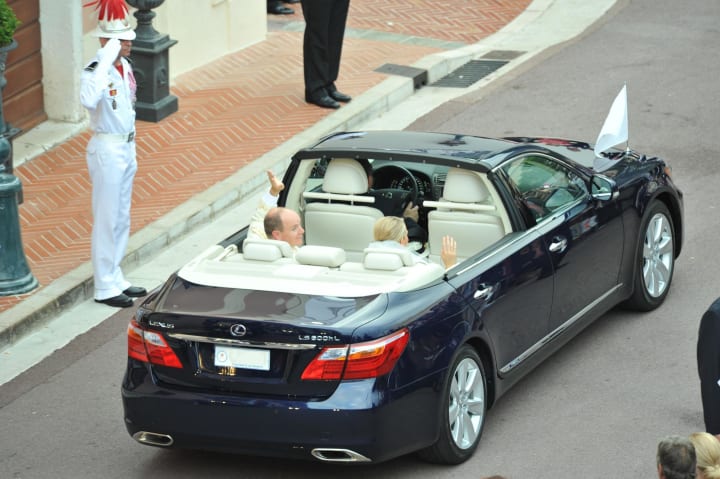 Prince Albert II is the current reigning monarch of the Principality of Monaco, and head of the Princely House of Grimaldi, which has an estimated net worth of $1 billion.
Prince Albert is one of the wealthiest royals in the world and owns vast amounts of land in both Monaco and France.
The Prince's Palace of Monaco is the official residence of the Prince of Monaco with rooms in the state suite include the Red Room – so called because its walls are covered in red brocade.
One of the Princes favorite cars is the Lexus LS 600H L Landaulet, that was especially made for Albert II's wedding that took place in July 2011.
---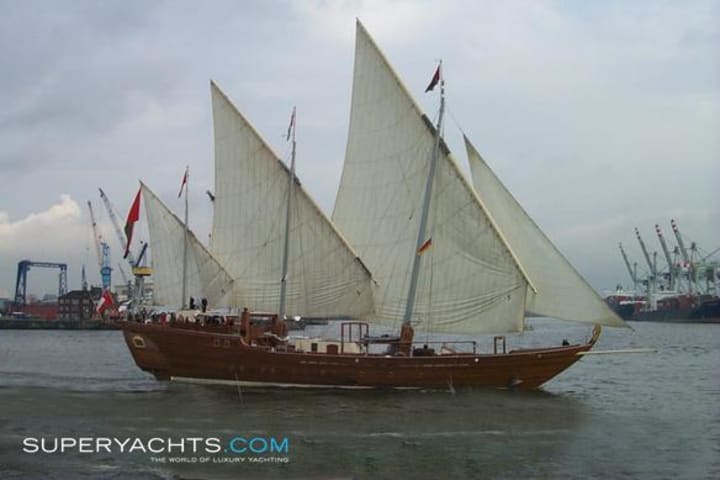 This one-off version has been made with a reinforced transparent rooftop and the designing has been done by Carat Duchatelet, which is known for its luxury coaches.
He owns a Limited edition Golden Aston Martin Sculpture, created by the award-winning Swiss artist Dante.
A yacht also features in his collection of toys and his is named King Albert II with features such as two balconies overlooking the pool that turns into a helicopter pad.
There is a garage on-board with classy dining room, elevator and state of the art bridge.
---
4 – Sultan of Oman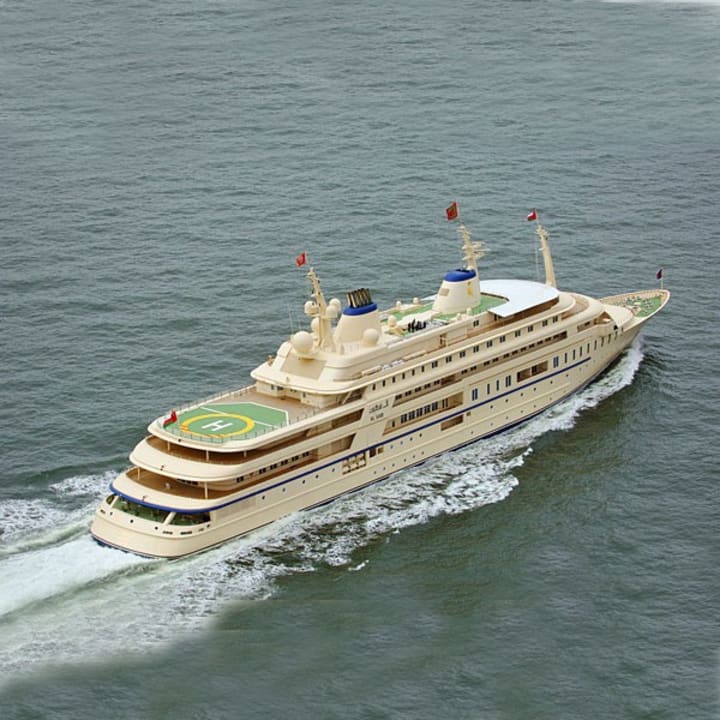 The Sultan of Oman is currently one of the largest yacht owners in the world and has access to at least three super-yachts worth over $300 million dollars and he has a personal fortune of $700 million.
Al Said is a luxury yacht, ordered to be made in 2006 and was code named Project Sunflower during its construction.
At the time of her launch she was the world's second longest yacht, has a 25.2 knots (47 km/h) maximum top speed and a Displacement of 15,850 tons.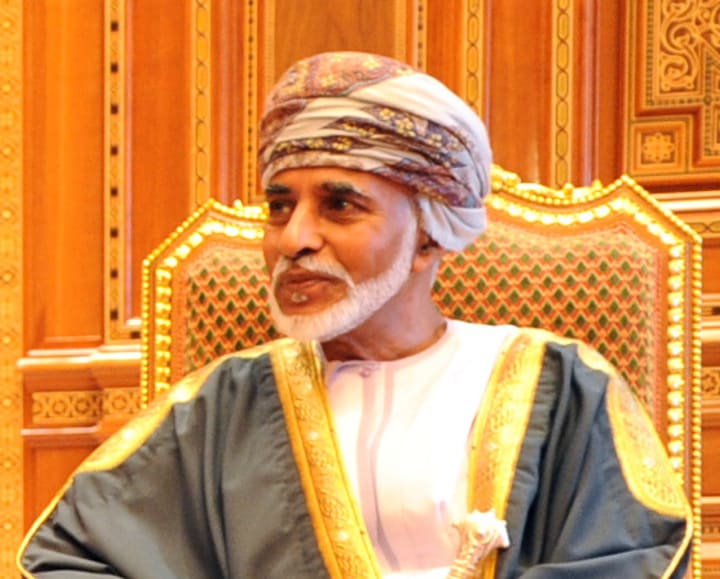 Fulk al Salamah is an amphibious transport ship in service with the Royal Navy of Oman since her construction in 1987. The vessel is capable of transporting 240 troops, but now works alongside the royal yacht.
The Zinat al Bihaar is a Luxury sailing yacht with world's largest sail built in Oman with imported engine from Siemens.
The sultans palace is the Al Alam Palace and it has a history of over 200 years, built by Imam Sultan bin Ahmed the 7th direct grandfather of the current Sultan.
---
3 – President Donald Trump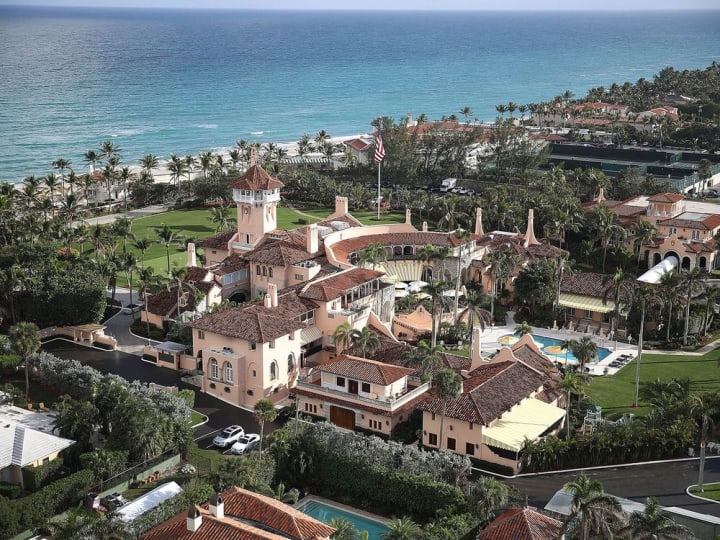 Donald John Trump is the 45th and current President of the United States with an estimated net worth of around $3.1 billion USD acording to Wikipedia, he however claims its closer to $10 billion dollars.
Trump is know for his selection of high profile residences including a penthouse in New York City that is covered in gold and his spacious Mar-a-Lago Estate in Florida
He owns a number of SkyScraper's world-wide including Trump Tower, Trump International Hotel and Tower, Trump World Tower and Trump Park Avenue.
In 1985, Trump acquired the Mar-a-Lago estate in Palm Beach, Florida, for $10 million, $7 million for the real estate and $3 million for the furnishings.
He owned several casino's in Atlantic City including the Taj Mahal, in 1988 and an airline named Trump Shuttle in 1990.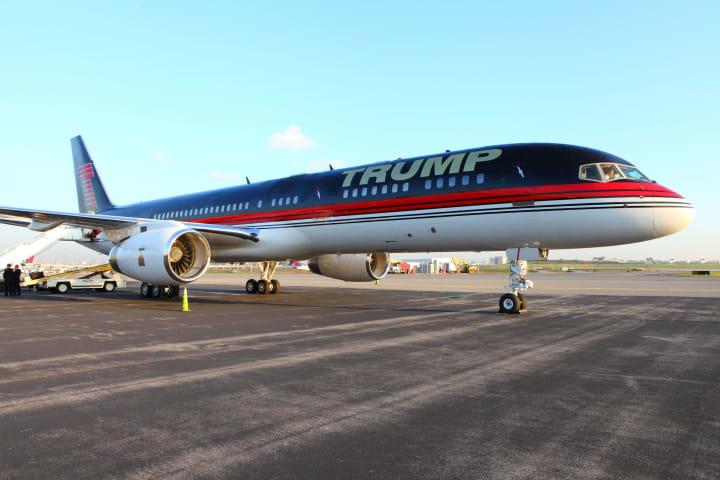 He once owned a 282-foot (86 m) mega-yacht, the Trump Princess, which had been indefinitely docked in Atlantic City while leased to his casinos for use by wealthy gamblers.
Along with his many real-estate projects, Trump owns a number of high-profile golf courses world-wide that include he Trump International Golf Club, West Palm Beach in Florida and The Trump International Golf Links in Scotland.
In 2003, Trump became the executive producer and host of the NBC reality show The Apprentice, in which contestants competed for a one-year management job with the Trump Organization; applicants were eliminated from the game with the catchphrase "You're fired"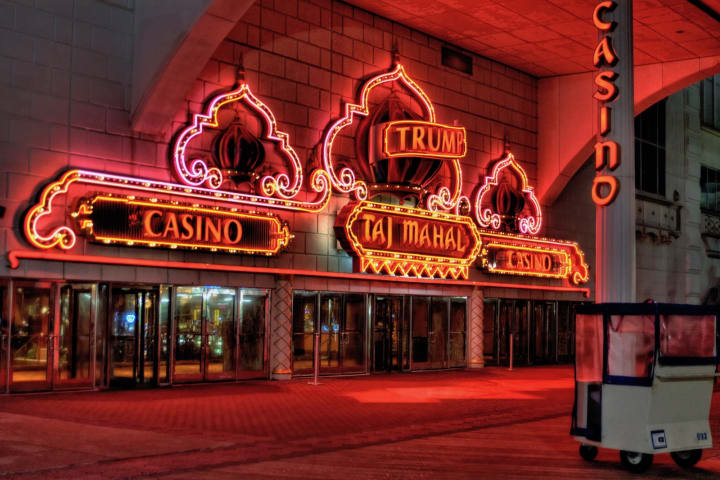 Along with Air Force One which he is forced to travel on as President, Trump owns his own private Boeing 757, nicknamed Trump Force One.
The aircraft is equipped with Rolls-Royce RB211 turbofans, a glass cockpit, and is configured to seat 43 with the plane featuring a dining room, bathroom, shower, bedroom, guest room, and galley. Most fixtures are coated in 24K gold.
He is a known lover of fast food including Wendy's, Burger King and especially McDonald's and regularly treats himself and White House guests to the food.
---
2 – President Vladamir Putin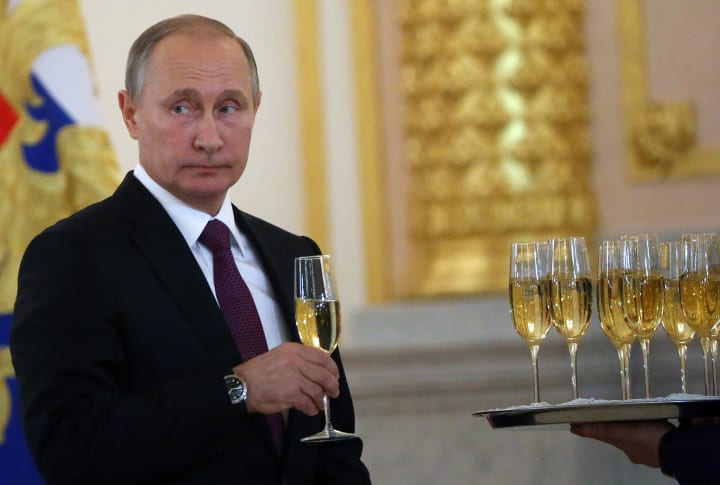 Estimates of Russian Leader Vladimir Putin's vast wealth are somewhat confusing, some people say he is worth $200 Billion, while more official estimates say he is worth no more than $70 Billion… and hes not on any official billionaire lists.
He is rumored to own a Grand Italianate palace which cost $1 Billion Dollars to complete and features a casino, amphitheater and helipad, an underground tunnel to the sea.
This eight-million square foot mansion thats Akin to the Palace of Versailles, features a massive wrought-iron gates into the courtyard are topped with a golden imperial eagle.
There's some formal gardens, a private theater, this huge neo-Palladian palace comes complete with marble surfaces, and hand-painted Renaissance-style murals.
Security, is of course insane, with a 24 hour guard unit on site 24 hours a day, bio-metric security, land, sea and air defense systems and a custom microwave and anti-missile defense system.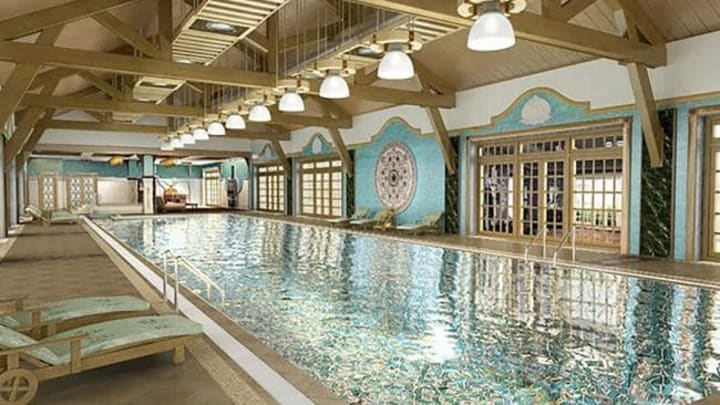 Moving onto Putin's yacht now and no expense has been spared when it comes to his sea-faring travels.
Putin's yacht, named Graceful, cost $100 million dollars and can sleep 12 guests in 6 cabins with its biggest feature the largest swimming pool installed on a yacht.
Putin uses a Dassault Falcon 7X as one of his private jets (there is 2) and the inside has been greatly customized for his travelling needs.
---
1 – Grand Marshall Kim Jong Un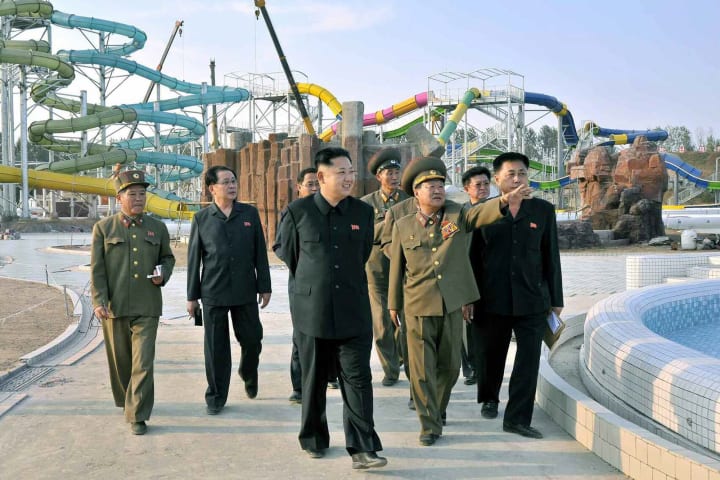 While he may not be rumored to be worth as much as Vladamir Putin, Grand Marshall Kim Jong Un's net worth is rumored to be a sizable $47 Billion.
He owns everything in the country of North Korea while he is alive and this includes every city, citizen, mountain, forest and the seas.
Some of his more personal tastes include things such as imported liquors, German wine and American spirits.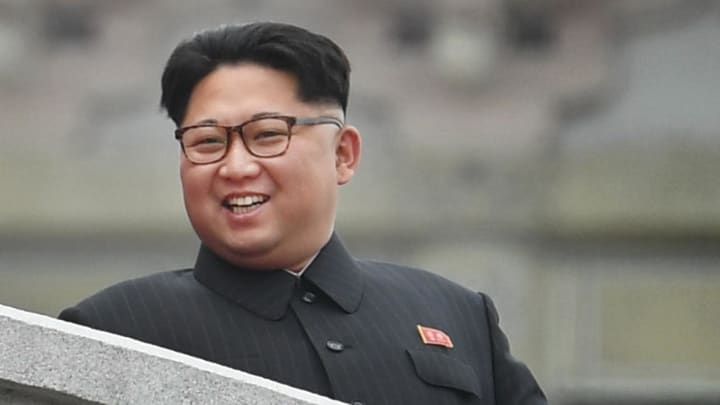 He even managed to spend a whopping $921,712 on Brazilian coffee alone in 2016 while his food tastes include top quality pork from Denmark, caviar delivered from Iran, Chinese melon and steaks of Kobe beef, a delicacy in Japan.
Kim Jong-un is the proud owner of a 200-foot yacht that was described by his friend former US basketball player Dennis Rodman as a "cross between a ferry and Disney boat.
The top-of-the-line Princess yacht is kitted out with a Fendi interior and is valued at a cool $8 million (£6.2m).
He has a personal hospital where 130 doctors keep him healthy, he has his own pleasure squad to keep him entertained and his very own private luxury cinema has a 1,000-seat capacity.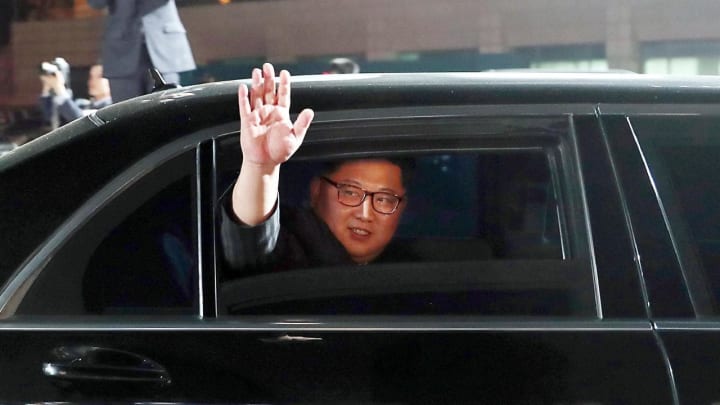 He owns a $35 million dollar Ski resort, has a staggering 17 palaces scattered throughout the state and even has his own private island for holidays.
His personal collection of watches comes in at $8.2 million dollars and a collection of over three dozen piano's that each cost $64,000.
Apparently learning to drive at the age of three, he has a massive collection of exotic cars and this alone contains over 100 Mercedes-Benz, his favorite brand.
His luxury, customized Benz S600 is valued at a cost of $1.7 million (£1.32m) due to the protection tech it's equipped with including full Armour and its own anti terrorist systems.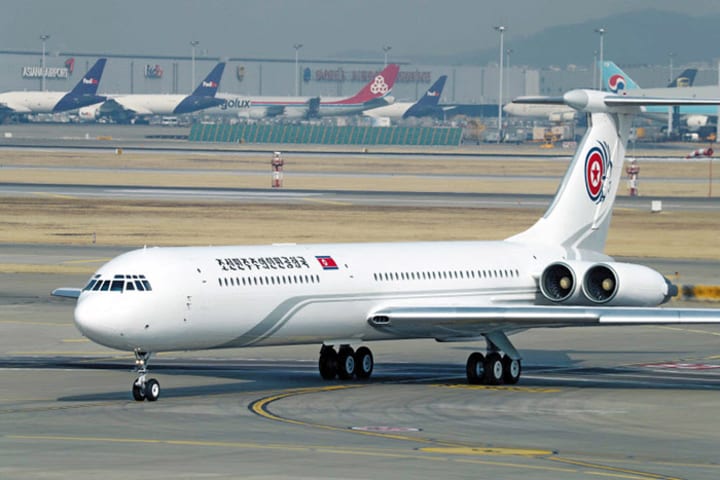 His newly re-vamped private jet aptly named Air Force UN, features luxurious touches like crystal ash trays and leather couches and is thought to have cost another $1.5 Million Dollars.
If your wondering whether the sanctions are really working yet, then keep asking because his fully-sized golf course costs about $3 million to develop and $500,000 each year to keep running.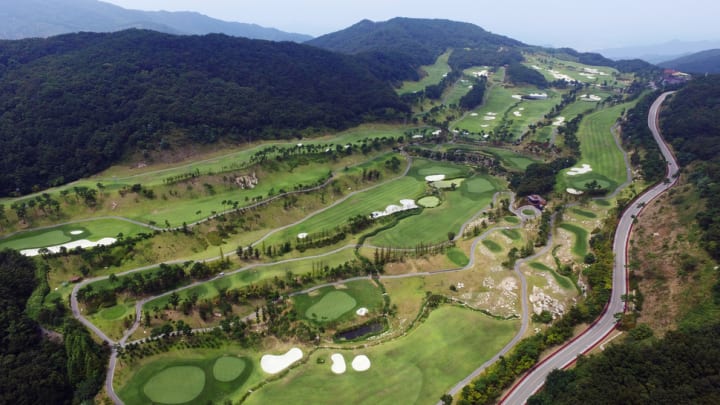 He spent $100 million dollars installing an amusement park in the Capital City Pyongyang and the attached water park was also a hit with the elite.
20% of the entire state budget, thats $62 Million, is spent on keeping Kim's racing horses at peak performance and all of this while 99% of the population forage for scraps of food in bins or eat grass to stay alive.
---
---
Thanks for watching our video on 10 Billionaire World Leaders And Their Billionaire Lifestyle's, please throw a like on the video to support the on-going series, comment down below if you think I missed anything and subscribe for more top list videos coming soon.