Vidello Productions is taking a look at 10 Expensive Things Owned By Billionaire Bernard Arnault and his $37.5 Billion Dollar lifestyle.
---
---
10 – Le Cheval Blanc Hotel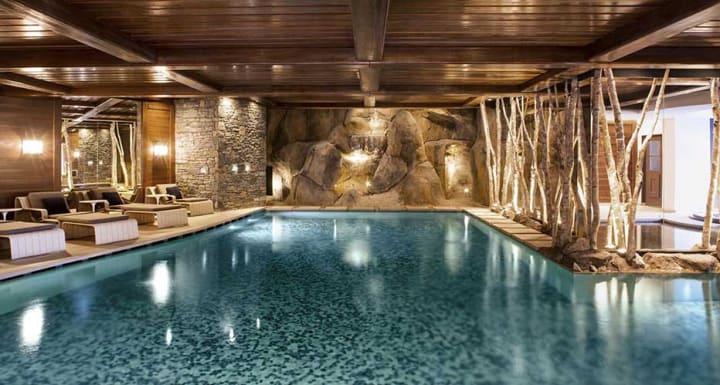 This amazing hotel comprises of 34 luxury Guests Rooms, one private Chalet and one extravagant Penthouse.
Each room has a balcony that features stunning mountain views and each room has access to the pool, and sauna with Jacuzzi.
The Cheval Blanc is also home to the super exclusive Givenchy Snow Spa and a hair salon and with both Louis Vuitton and Christian Dior boutiques also on site, you are spoilt for choice on luxury shopping.
Its thought that Bernard Arnault regularly uses the top floor penthouse on his trips to the area, and why wouldn't he, considering he owns the entire building.
---
9 – Chateau Cheval Blanc Castle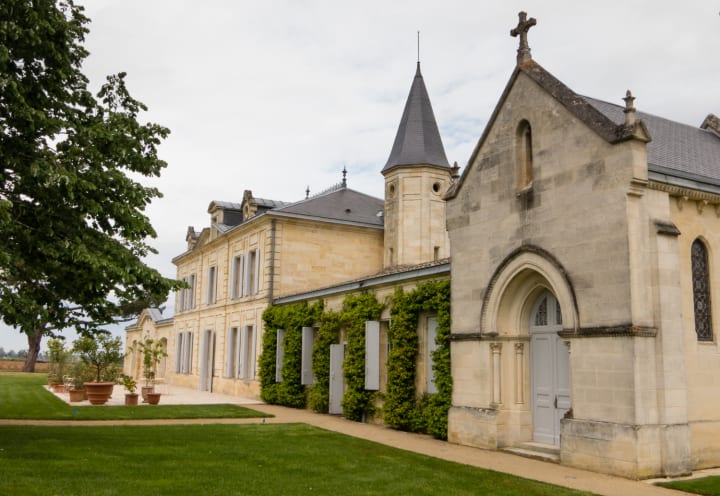 If you thought the Cheval Blanc Hotel was extravagant then this 150 year old castle surrounded by rich vineyards is the topping on the cake.
Purchased in 1998 by Bernard Arnault and Albert Frere the vineyards stretch over 41 hectares and aptly combines beauty, nature and history at one place and is considered to be one of best wine producing areas in world.
Located in the furthest corner of northwest Saint-Emilion in Bordeaux, France this is sad to be one of Bernard Arnault's favorite places to spend time with his family.
---
8 – St. Tropez Mansion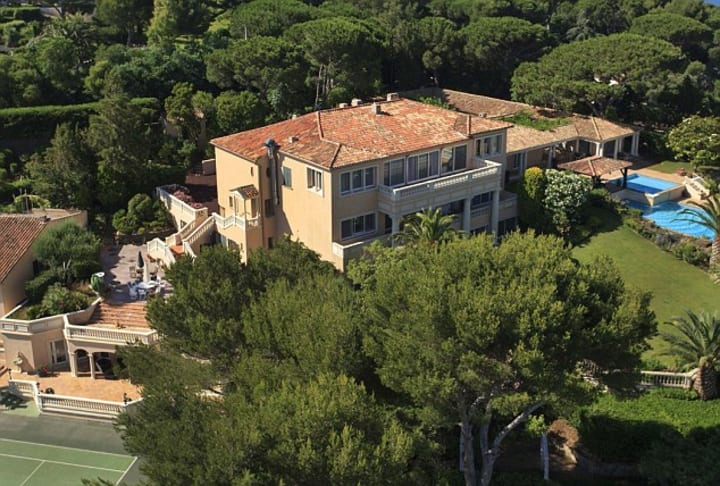 Being one of the richest people in Europe, Arnault can spend a little and thats why he splashed out on this magnificent palatial water front villa in France.
Surrounded by lush green trees and greenery, this waterfront villa features an outdoor tennis court and separate guest area for friends to stay
The house has a movie theater, 7 bedrooms and 5 bathrooms with separate staff quarters and outdoor swimming pool to enjoy time in the sun.
---
7 – Amadeus Yacht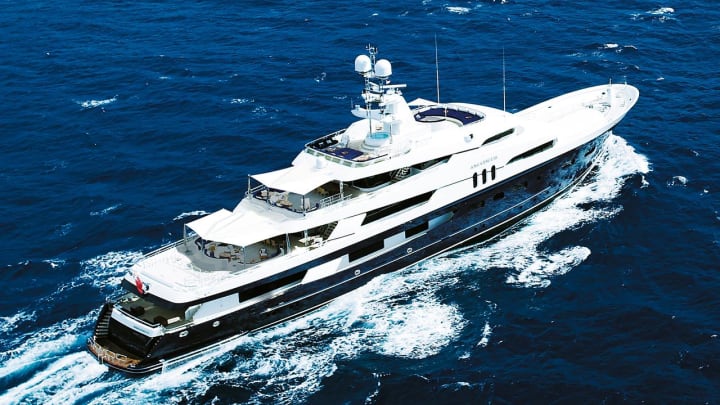 It may not be the largest private yacht sailing the open seas, however it is thought to be one of the most luxurious and Bernard Arnault has it all to himself.
The master suite on this massive yacht occupies the entire upper deck and is paneled in raw silk with two twin bathrooms, a study and a separate private saloon.
The interior was designed by Francois Zuretti and uses Norwegian birch burl paneling and marble flooring to dramatic effect, accommodating 12 guests in six cabins.
On the lower deck is a further twin cabin intended for staff use but decorated to the same standard as the guest suites.
Other features include a stainless steel and glass elevator from the guest accommodation to the bridge deck, a dedicated cinema room, a gymnasium and an automated golf driving range.
---
6 – Indigo Island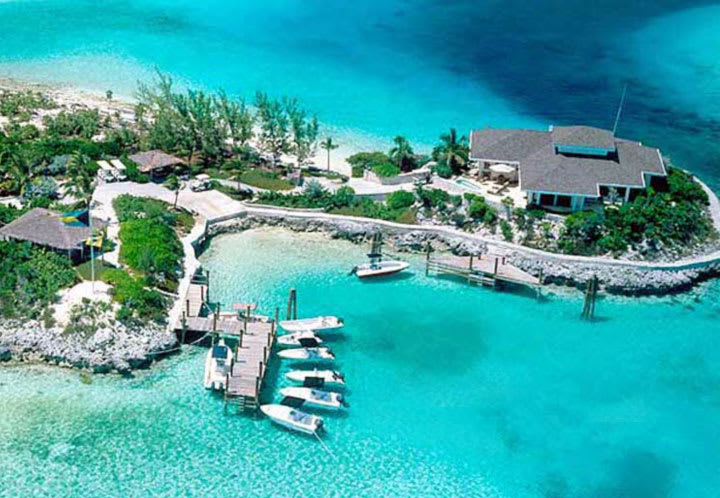 Featuring several hilltop villas, pristine beaches, tennis courts and a small marina, this 133 acre estate is valued at over $35 million dollars.
Surrounded by lush blue oceans and seas lapping onto golden beaches, its one of the prime holiday destinations for the Bernard Arnault family.
Other well of celebrities also have homes in the area including Jhonny Depp and Lionardo De Caprio.
---
5 – BMW 7-series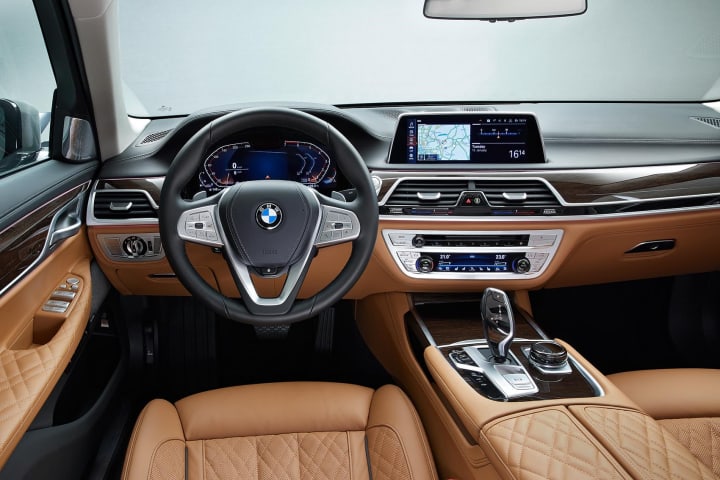 One of the most reliable automobiles in the world which comprises both style and comfort.
The BMW 7-Series features everything from a light carbon fiber body to seats that let you put your feet up in the back.
The 7 Series has the first application of a new touchscreen iDrive interface. In addition to the standard rotary controller on the center console, the infotainment system now responds to touches on its dash-mounted display.
A key fob with a color touchscreen allows owners to remotely drive the 2016 BMW 7 Series forward into a garage or narrow parking space and then reverse it out. The system currently works only with forward parking and cannot reverse into a space remotely.
---
4 – Bordeaux Vineyards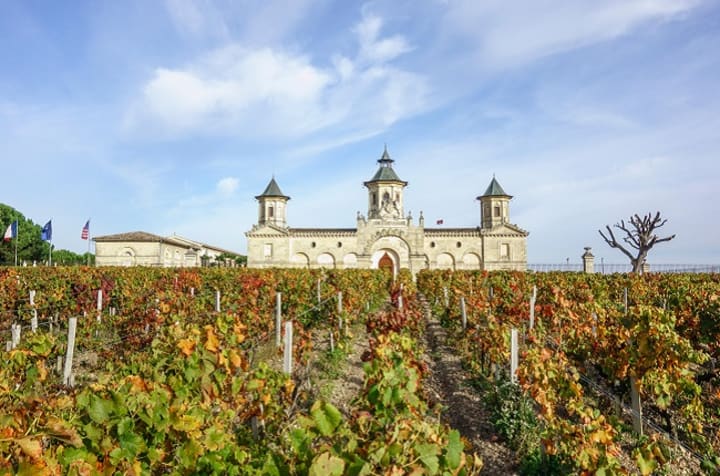 Being a lover of wine and having a lot of money can really mean only one thing… you own your own vineyards that produce copious amounts of wine on a daily basis.. more on the wine in the next section.
The favorite region of Bernard Arnault is Bordeaux where he manage a old and beautiful vineyard Chateau Cheval Blanc with help of his friend Albert Frere.
Most of the Vineyards he owns are spread across the Mediterranean including land in Italy, Spain and Portugal.
---
3 – Princess Yachts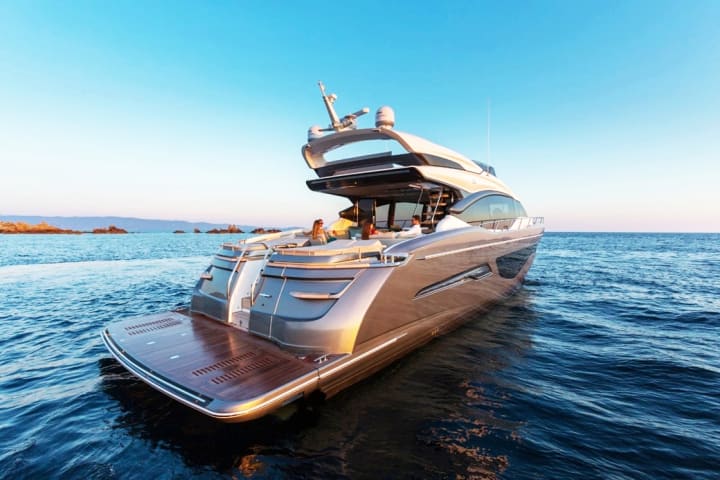 In 2008 Bernard Arnault purchased a 75% stake in Princess Yachts, a British based motor-yacht building company for 253 million Euros.
The current model line up includes a range of fly-bridge yachts ranging from 42 to 64 feet, motor yachts from 72 to 98 feet, M Class super yachts from 105 to 130 feet, a series of V Class sports yachts ranging from 39 to 85 feet and a 74ft S Class Sport-bridge yacht.
---
2 – Louis Vuitton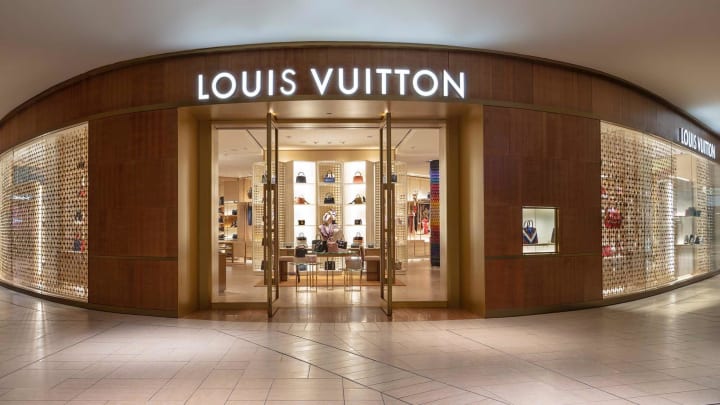 One of the things Bernard Arnault is most famous for owning, is the Louis Vuitton handbag company, most famous for selling designer woman's handbags an men's wallet's.
Its one of the worlds most valuable brands and is listed as the 29th most valuable in the world today, coming in at $19 Billion dollars.
One of its most expensive leather handbags released, costs roughly $55,000 dollars and is made from crocodile skin.
---
1 – Contemporary Art Collection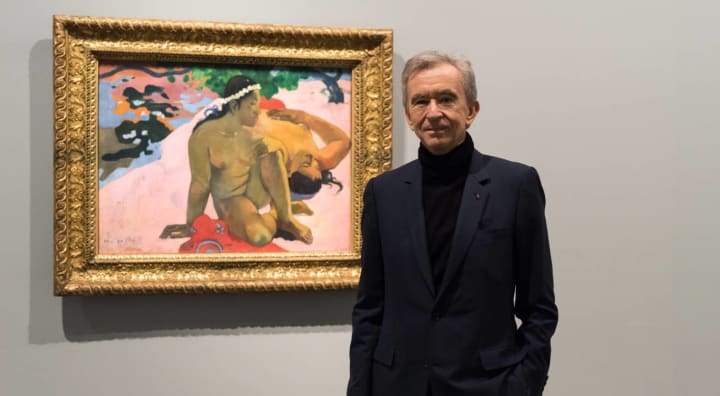 Bernard Aranult is known for his large collection of contemporary art, including pieces by Picasso and Warhol.
In 2006, Arnault started the Louis Vuitton Foundation project, dedicated to creation and contemporary art, the building was designed by the same designer as the Guggenheim museum.
Arnault is also a major patron of art in France and is well known in the circles of art collectors within the country.
The estimated price of his art collection is currently unknown but its thought it stretches into the hundreds of millions of dollars.
---
---
Thanks for watching our video on 10 Expensive Things Owned By Louis Vuitton CEO Bernard Arnault. Please throw a like on the video to support the series, comment down below if we missed anything and subscribe for more top 10 video's coming soon.