Ever wondered what 10 expensive things could buy with $1 Billion Dollars in the bank, then wonder no more as Vidello Productions is taking a look at just what amazing things you can with that kind of money.
---
---
---
---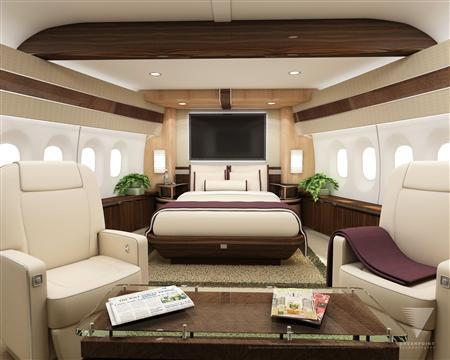 10 – Custom Boeing 747-4000
Its time to take things to a whole new level with you becoming a billionaire and what better way to start than with your very own private Boeing 747-400.
Congratulations on writing a cheque for $250 Million dollars, that's a quarter of your spending budget wiped out at the stroke of a pen.
Unfortunately, you now have a plane that can carry around 400 people and you only want it to carry 40… so its time to upgrade.
Expect to spend at least another $50 Million Dollars on custom upgrades for your plane including a dining room, master bedroom, meeting room, kitchen, aero-bed loft with an additional 8 bedrooms on the upper deck.
Your new plane features on-board wi-fi and satellite television so you can keep up to date with everything going on in the world at a moments notice.
With leather seats, sofas and sofa beds throughout you are now flying in style and even the wealthiest of people want to travel with you all over the world.
---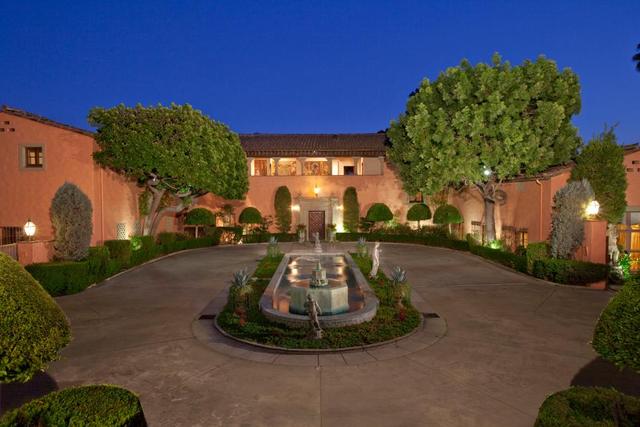 9 – Beverly House, California
Real estate property time now and you have decided to drop $135 Million Dollars on Beverly House, which is located in Beverly Hills California.
This wonderful home sits on 6 acres of land and also encompass several other guest houses within the estate.
The main house features a 50-foot entry hall, intricately carved ceilings, a large library, wrap-around balcony, billiard room, family room with an outer terrace that can seat 400 people.
There is also an art deco night club, wine cellar, two projection rooms and spa facilities.
The home has also become famous for its roles in films like "The Godfather" and "The Bodyguard.".
---
8 – Okto Super-Yacht
The billionaire's yacht club is so much more exclusive than the millionaire's yacht club and you can see this clearly with the Okto Super-Yacht.
This amazing yacht has cost you $64,000,000 dollars and its now time to take a look inside and see just what you have purchased.
Onboard you will 6 double cabins that can sleep up to 11 guests and the yacht can hold up to a crew of 11.
There is a massive living area that is complete with a 360-degree dining table, private office and large living room.
The yacht has a family room, master suite with adjoining balcony, private gym, super-advanced bridge, large modern kitchen and a private upper jacuzzi area.
Outside areas include a large relaxation area to the rear, upper dining area and a large swimming pool.
The whole yacht looks sleek and will turn heads wherever you dock.
---
---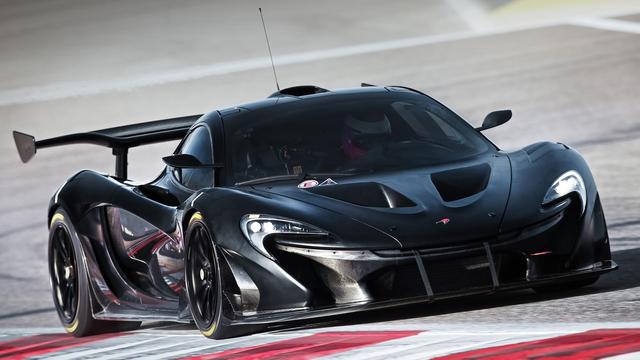 7 – McLaren P1 LM
With money still no object you now have the ability to buy pretty much any car you want, and you have set your sights on the amazing McLaren P1 LM which costs a mind-blowing $3.7 Million Dollars.
You have purchased 2017's most expensive car ever and thanks to your bank balance you can now travel at close to 350 km/h.
The McLaren P1 LM features a 3.8-litre twin-turbo V-8 engine, and combined with the three electric motors dispersed between the engine and the rear wheels, the P1 LM produces an amazing 1000 horsepower.
The aerodynamics on this car come to life on track with a modified rear wing and enlarged front splitter joining together with dive planes that generate an astounding 40 per cent increase in downforce over the P1 GTR.
---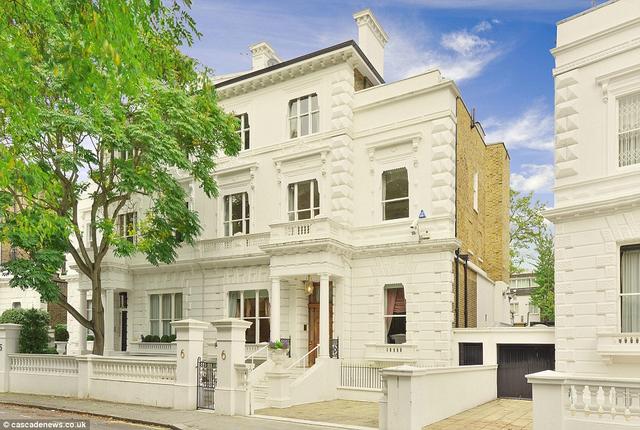 6 – London Mansion
Heading over to one of the biggest cities in the world for billionaires of the modern world, London and its time to purchase some real estate.
Located in the borough of Chelsea, this house features 8 bedrooms, 6 bathrooms, 4 reception rooms, a utility room, playroom and study.
The property enjoys a wonderful 94ft x 35ft west facing garden, wide reception rooms opening onto the garden and an indulgent master bedroom suite occupying the entire first floor.
There is a large games room and a private cinema on the lower level and this area also provide space for extensive storage.
---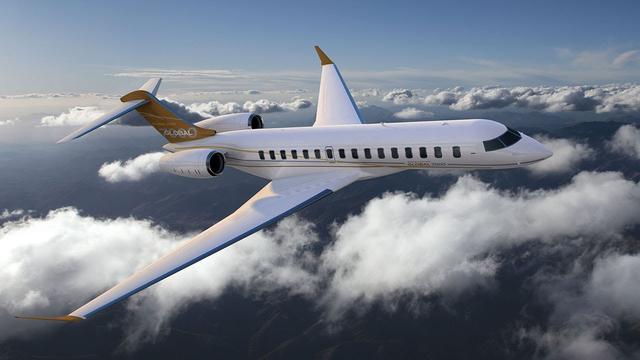 5 – Bombadier Global 7000 Private Jet
Private jets are always the main choice of flying for the billionaire and with the kind of money you have left to spend you can still afford one of the best and newest planes to come to the market.
The price your paying for this brand new piece of flying real estate is $73 Million dollars and features include a pair of General Electric Passport turbofan engines and boasts a top speed of Mach 0.925.
The Global 7000's cabin can seat up to 19 passengers, is you have completely customised the plane to your personal tastes.
Your private jet is also the biggest in the world at more than 111 ft. long and the cabin is divided into four passenger living areas and one crew rest area.
Your plane also offers an entertainment suite complete with a large, high definition TV and premium audio system.
The creme de la creme is the private shower which is located in the master suite.
---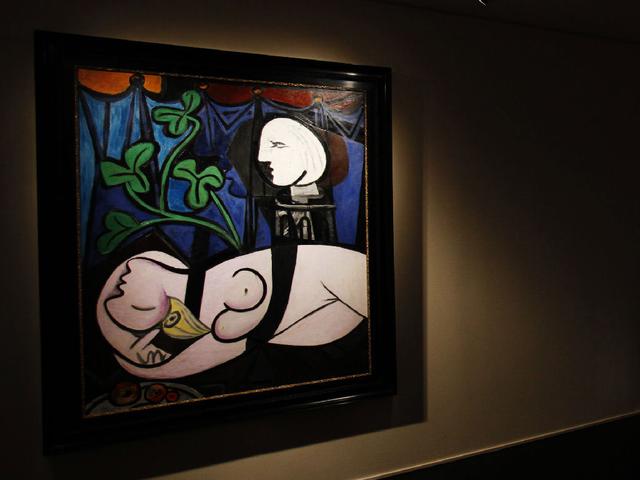 4 – Nude Green Leaves and Bust Painting
You need a piece of expensive art that you can show off to all your friends and we think you may have just found the right component.
The Nude Green Leaves and Bust Painting is now yours for $106.5 million dollars and it looks amazing.
The painting, which is of Picasso's lover Marie-Therese Walter, was previously owned by a California philanthropist and you're price beats the previous record for a piece of art of $104.3 million, for a sculpture called "Walking Man I."
---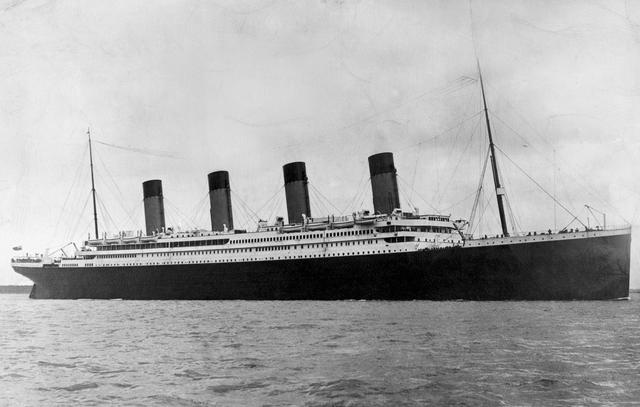 3 – HMS Titanic In 1912
So you are going a bit over the top now, however you're still well within your bank balance and you're about to own your own personal cruise ship with a few more lifeboats than before.
If you were to build an exact copy of the titanic today without any modern improvements its would cost you around $166,000,000 million dollars.
The hull consists of 3,000,000 iron and steel rivets, with the whole ship being completed in 26 months.
Your new ship is 882 feet 9 inches long and has a gross tonnage of 46,328 tons.
She can travel at a top speed of 23 knots, has 10,000 lightbulbs and her 2 outer propellers weigh 38 tons.
We hope your not superstitious, however, if you are, you can always rent her out and travel around on the private yacht you bought previously.
---
---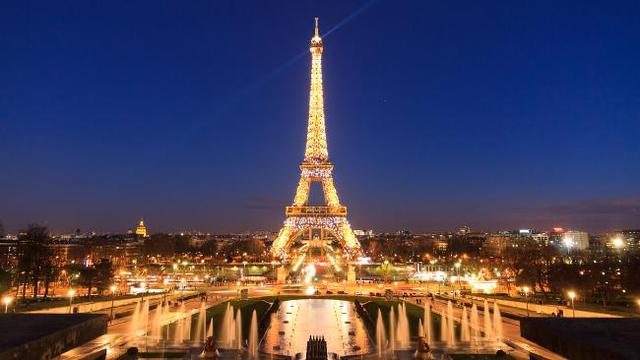 2 – The Eiffel Tower In 1887
If the titanic was not enough for your wallet then its time to take it one step further and purchase the Eiffel tower in the French capital Paris.
Named after the engineer Gustave Eiffel, whose company designed and built the tower, the purchase of this massive iron structure would set you back around $40 Million Dollars if you bought it just after it was built.
The landmark is 300 meters tall and sits on the Champ de Mars.
You would in time make money back on your purchase with the level of tourism surrounding the building however should you which to purchase the tower in today's money then you are out of luck as its been valued at close to 435 billion euros.
---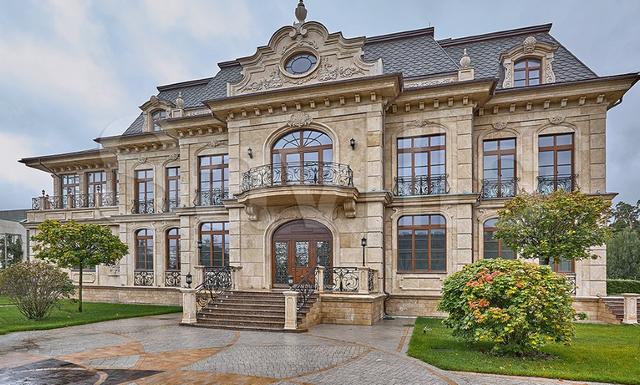 1 – Russian Super Mansion
We have reached your final purchase and this 21,000 Square Foot Mansion In Moscow, Russia is going to cost you around $25,000,000 million dollars.
It features approximately 21,000 square feet of living space with 7+ bedrooms, 7+ bathrooms and a foyer with curved floating staircase
Other features include an elevator, 2 living rooms, dining room, 2 gourmet kitchens, wet bar, billiards room, gym, indoor swimming pool with spa, hammam and a barbershop.
The whole estate covers 30 hectares and the interiors of the mansion are decorated with huge hanging chandeliers, marble floors and surfaces, and the swimming pool area has huge wall murals.
---
BLOW IT ALL BONUS
Welcome to the end of the video, its time to choose one thing you could buy with the full amount of $1 Billion Dollars… Well, congratulations on your new purchase of…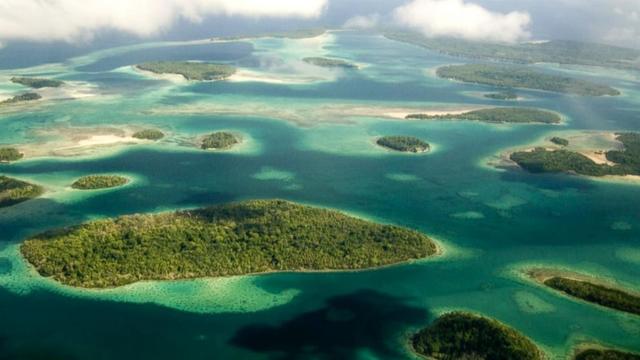 The Solomon Islands
That's right you have just purchased a country made up of several large islands to the east of Papua New Guinea.
This country used to be a British colony, but it achieved independence from the Brits in 1978 and the country's gross domestic product hovers around the billion-dollar mark.
Around 600,000 people live here and some of the more popular attractions include Marovo Island, Kennedy Island and Rennell Island.
The capital of the Solomon Islands is Honiara and one of its most popular areas is its central market that includes both flea and street markets selling a variety of items.
One of the archipelago's largest islands, honors fell Allied soldiers at its U.S. War Memorial and other islands throughout the country have many WWII-era sites for you to explore.
---
---
---
---
Would you buy the Solomon Islands? Let us know down in the comments below!
Thanks for reading, make sure you subscribe for more very interesting articles like this!! How would you spend $1 Billion dollars? comment below!
Remember to check out another great article HERE