10 Expensive things that President Donald Trump owns and if you want a great experience, why not check out our YouTube Video which is linked in this article.
---
Watch the video above to see this article in video format and please subscribe to the channel to help us on our road to 100,000 subscribers.
---
---
10. President Donald Trump Company Plane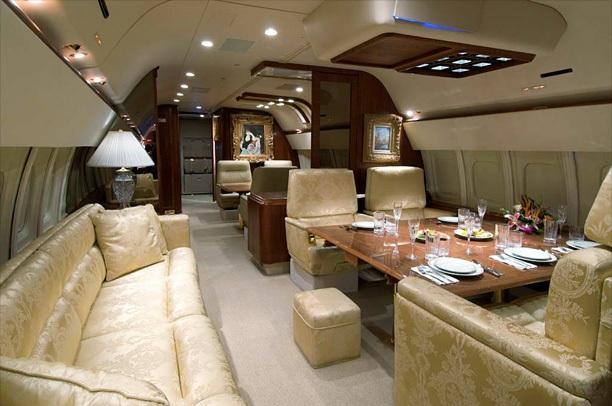 Yes you read that correctly, Donald trump is so rich that he can actually afford his own plane.
The Boeing 757 has a custom interior including business centre and bedroom.
The plane is fitted with Rolls Royce Engines that are stated to be some of the best in the Business.
The interior also features gold lining including seat-belts and taps. The plane is worth $100 Million dollars.
---
9. 68th Floor Penthouse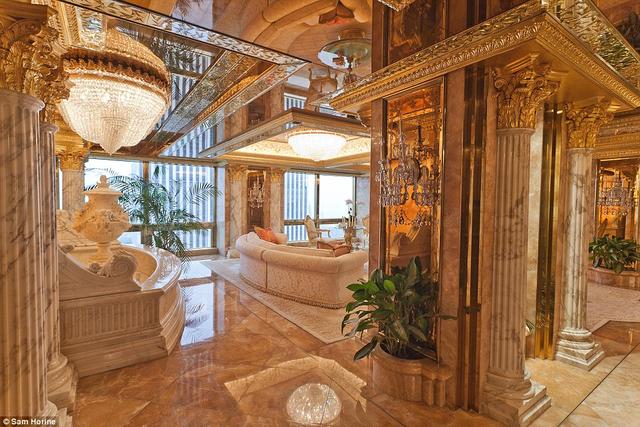 Down on 5th Avenue in New York sits Trump Tower, a 68 floor skyscraper that's home to restaurants, shops, offices and Mr Trump's Home.
His penthouse sits atop the building and is spread over 3 floors featuring marble walls, crown moulding and vast amounts of gold.
The property which was completed in 1983 offers stunning views of central park and is valued at over $100 million dollars.
---
8. Auto-mobiles
Mr Trump loves his cars, and he has a few of them including a vast range of Rolls Royce cars.
He also owns an electric blue 1997 Lamborghini Diablo and a Mercedes-Benz SLR McLaren from the mid 2000's
---
7. Mar-a-Lago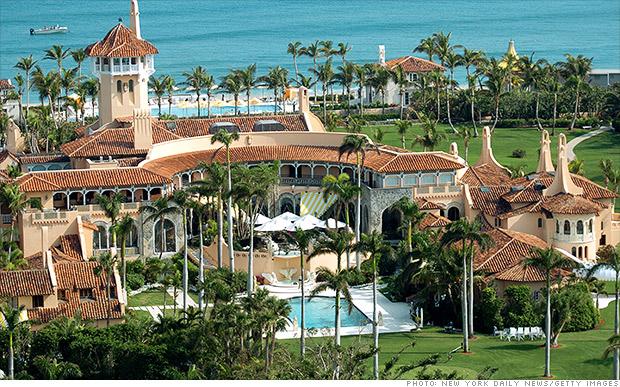 In 1985, Trump bought the Mar-a-Lago estate in Palm Beach for $10 million and turned it into a private club. The club sits on 17 acres of prime south Florida real estate.
It has a staggering 58 bedrooms, 33 bathrooms, 12 fireplaces, and three bomb shelters.
At current property market prices it is estimated that the residence could be worth over $250 Million Dollars
---
6. Seven Springs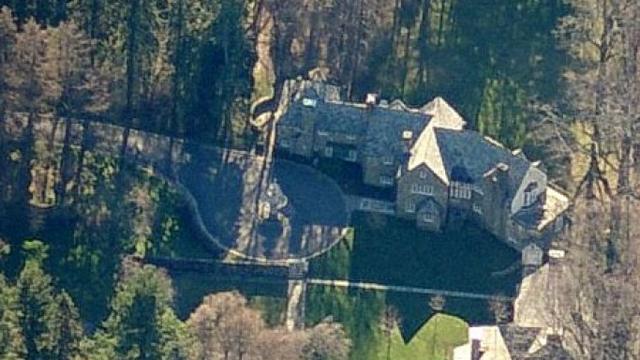 In 1995, President Donald Trump purchased a 213-acre property in Bedford, NY, called Seven Springs. The 39,000-square-foot stone and glass mansion serves as a suburban home base for himself, his wife Melania, and their son Barron.
Trump reportedly paid $7.5 million for the property however it is now estimated to be worth in excess of $300 Million Dollars due to massive expansion.
---
5. Charlottesville Estate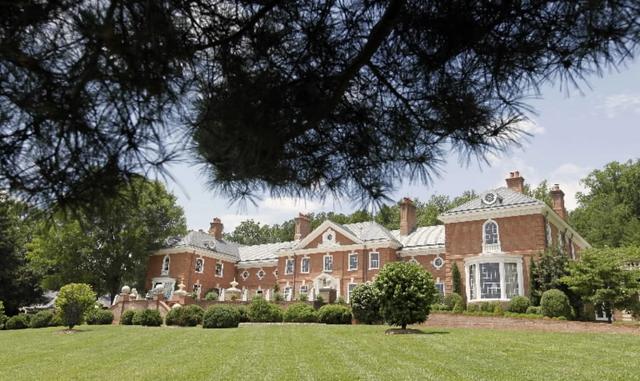 In 2011, Trump bought the final portion of fallen socialite Patricia Kluge's Charlottesville, Va. estate.
He paid $6.5 million for the 23,000-square-foot mansion after buying the vineyard and wineries for $6.2 million months earlier.
Before the recession, the vineyard was valued at $70 million. So Trump got a huge discount on the property.
The estate has a total of 45 rooms, a movie theater, a stable for horses, a green house, and a guest cottage.
---
4. His Own Helicopter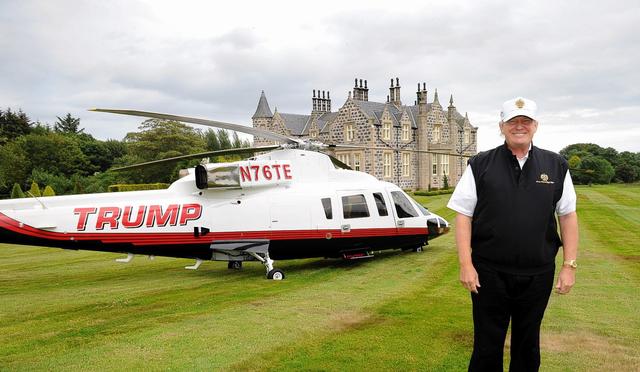 Not only does President Donald Trump have his own plane, but he has his own helicopter and its not just a plain boring one.
This Sikorsky S-76 has had a $750,000 re-fit and now includes plenty of gold plating and this American medium-size commercial utility helicopter, manufactured by the Sikorsky Aircraft Corporation features twin turboshaft engines, four-bladed main and tail rotors, and retractable landing gear.
---
3. Golf Courses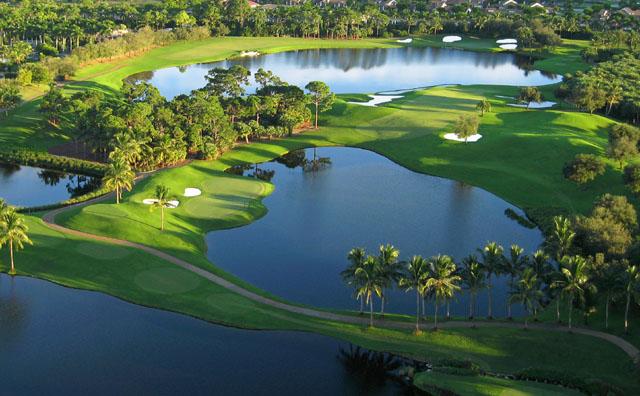 If there is one thing President Donald Trump is more passionate about than business its his love of Golf. Mr trump currently owns 17 golf courses stretching from Los Angeles California To The United Arab Emirates.
Trump can often be seen playing on his golf courses and has been in media several times for taking time to play golf while in the office of president.
---
2. Casinos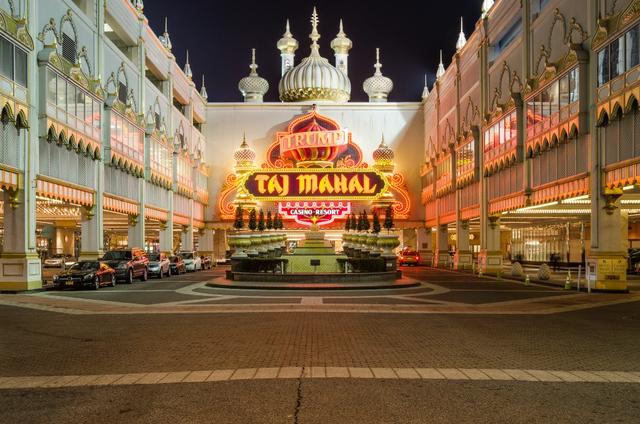 President Donald Trump no longer actually owns any casinos but the $1.2 billion Trump Taj Mahal still bears his name. Trump Plaza was also another one of his major casino's.
Many of these hotels and casino's have now closed and Trump later moved out of the casino business altogether.
---
1. Trump Organisation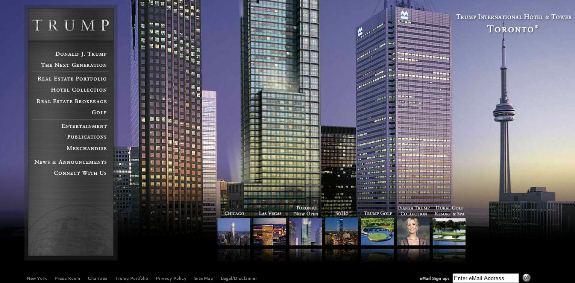 Its one of the biggest real estate companies in the world and it, along with Donald is worth up to $10 Billion dollars.
President Donald Trump prides himself on the name and and its one of the reasons why the brand has become so big.
The trump brand associates itself with the best, mint condition properties, exquisite hotels and some of the most fascinating golf courses known to man.
---
---
If you would like to know more about Donald Trumps assets then watch the YouTube Video associated with this article above!