Vidello Productions takes a look at 10 Expensive Things Owned By Millionaire George Clooney.
---
---
---
10. Villa Oleandra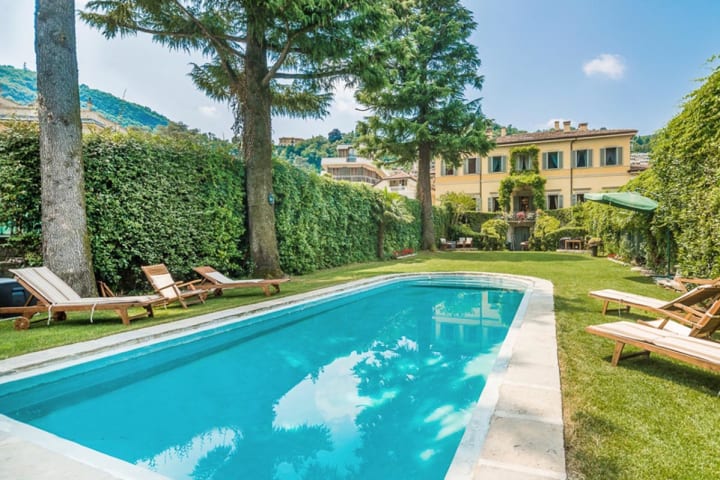 The summer residence of George Clooney, this massive home is located on the western shore of Como Lake and a prime destination for an army of paparazzi.
George Clooneyy fell in love with the Villa at first sight and paid 10 million dollars to purchase it and has welcomed guests such as Cindy Crawford, Brad Pitt, Matt Damon, Catherine Zeta Jones and Michael Douglas.
The villa is surrounded by surrounded by a large botanical garden, 13 Bedrooms, 11 Bathrooms of which 4 are en-suite and can actually be rented for $593 — $8,483 / night.
The home features Elevators, a large wine cellar, comprehensive Security system, air conditioning throughout and has high gates on the front.
The home has large marble foyer with a wraparound marble staircase and a large chandelier hanging in the middle with a hand-painted fresco ceiling.
There is a gourmet kitchen, formal dining room, Games room, Video conference room, 3 car Garage and a large swimming pool to the rear.
9. Chevrolet Corvette V8 C1 convertible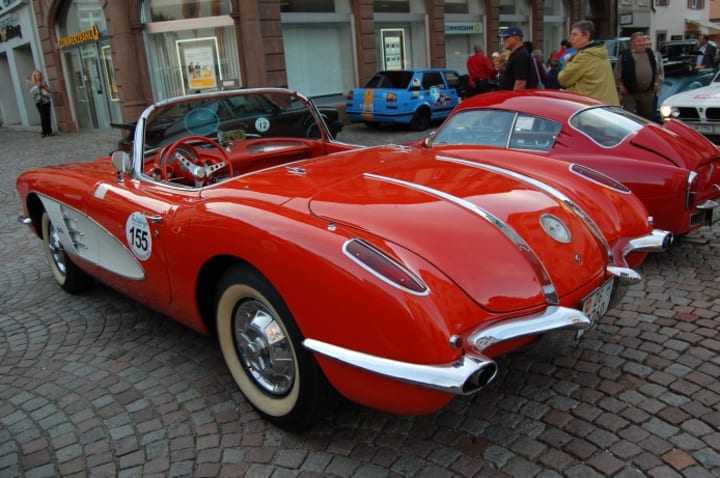 The first generation of the Corvette sports car produced by Chevrolet, the C1 was introduced late in the 1953 model year, and produced through 1962.
The 2-door convertible features a 5.4 litre Small-block V8 engine, 4-speed manual transmission and the 0–60 mph (0–97 km/h) time was 11.5 seconds.
The cost of the first production model Corvettes in 1953 was $3490, however in today's market you can expect to pay up to £95,200.
The car is now considered a collectible and its one of the reasons why prices these days are so high, and its currently unclear if Clooney still owns the car.
8. Los Angeles Home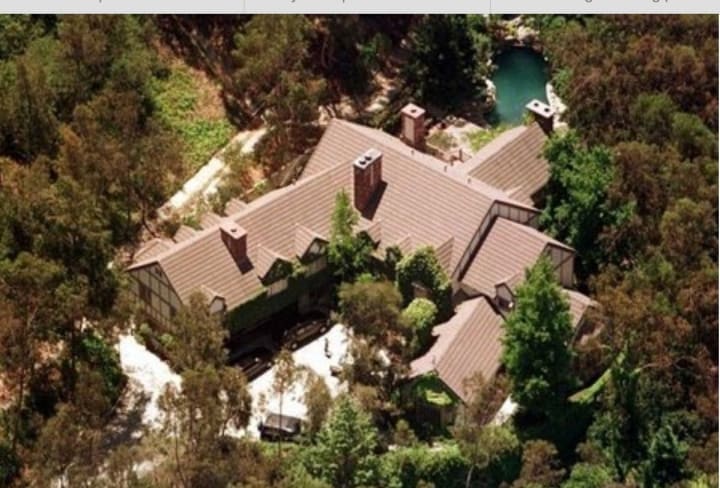 Located in Studio City, Los Angeles, this six-bedroom villa was purchased back in 1995 by George Clooney for $2.2 million dollars and was one of his biggest spends at the time.
George Clooneyy gave a personal guided tour of the home back in 2012 and the 7,300 square feet home has a spacious kitchen with an island and breakfast bar and large living area.
The home also features an outdoor pool, bar, tennis courts and gardens, where the star has gained a reputation for hosting epic A-list parties.
There is ample parking for cars and the home has one of the most advanced security systems in the area.
7. Tango 600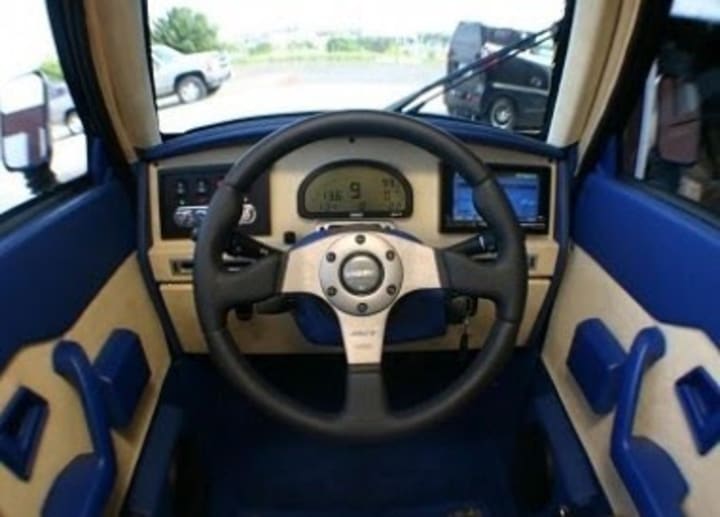 The Tango is an ultra-narrow electric sports car initially designed and built by Commuter Cars, an American company based in Washington.
Costing George Clooney roughly US$108,000 at the time of production the initial cars were outfitted with a leather-lined interior and a Alpine sound system.
The cars are battery powered with them easily charged overnight or if using a dryer outlet, you will be able to charge the car in one hour or at maximum 3 hours. With a 200-amp off-board charger, the Tango can be charged to 80% in about 10 minutes.
The Tango 600 has a 0–60 mph (0–96 km/h) speed of 3.2 seconds, a top speed of 150 mph (240 km/h) and can cover Over 150 miles (240 km) with lithium-ion batteries.
6. Berkshire Estate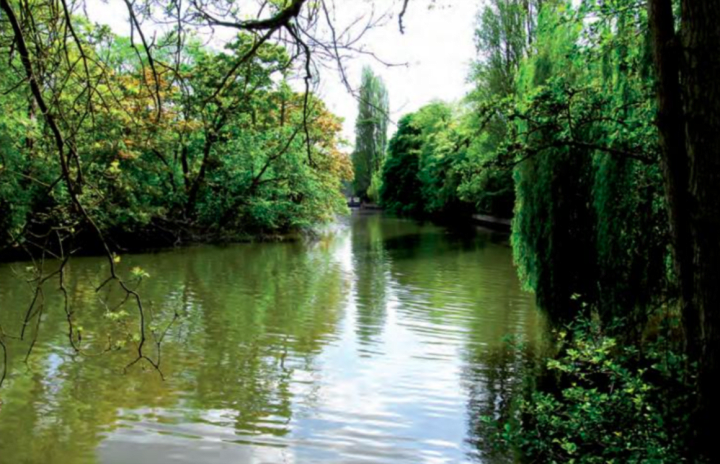 Another massive property belonging to George Clooney and his family is the massive Berkshire Estate, located in Berkshire, United Kingdom.
The massive home has been extensively renovated and features 9 bedrooms, 11 bathrooms along with sitting on a five-acre private island to give them the ultimate privacy.
Aberlash House is located in Sonning-on-Thames and was purchased for $13.5 million dollars with him spending his honeymoon at the property.
The 9,000 square foot house also features marbled reception hall, four reception rooms, a kitchen/breakfast room, wine cellar, wooden floors and a series of large fireplaces.
There is also a 12 seater cinema, Riverside Pagoda, home gym, film editing suite, Astro-turf tennis court and a private steam room.
5. Tesla "Signature 100" Roadster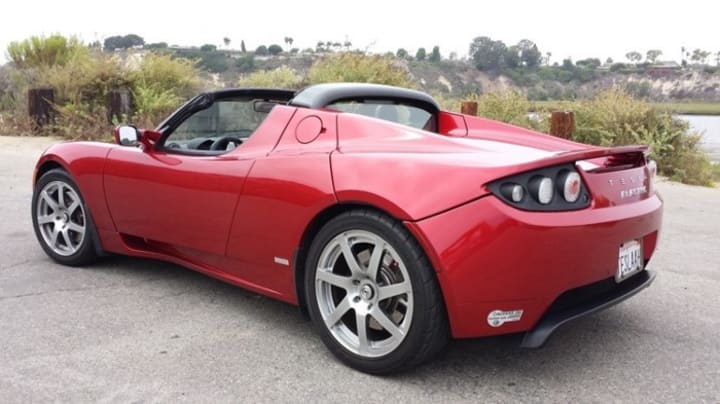 Costing George Clooney $100,000 dollars only 100 people received the Tesla "Signature 100" Roadster vehicles as they were the first one hundred to roll of the production line.
Created in 2008, by Elon Musk, 0–60mph can be achieved in under 4 seconds, and the car features carbon fiber body panels, optional 7-spoke forged aluminum wheels and premium carbon fiber and leather interior.
The car, which was colored in black, featured a $15,000 SEMA show car stereo and was auctioned off with the proceeds donated to the Satellite Sentinel Project, a non-profit that monitors the humanitarian situation in Sudan.
4. Villa Margarita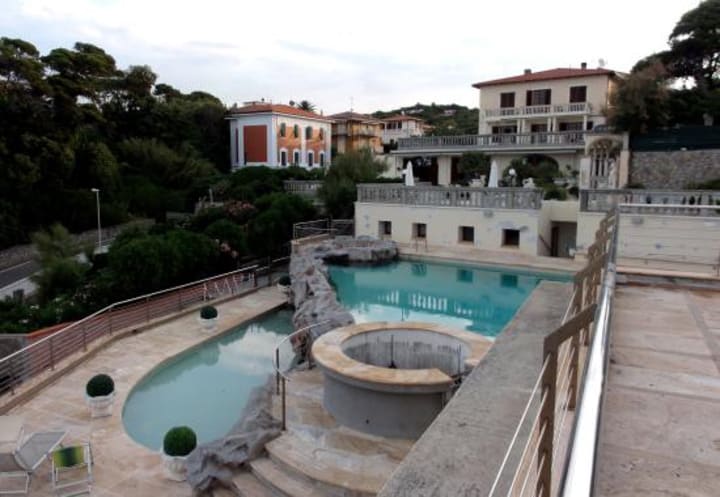 In the hope of securing his privacy, George Clooney purchased Villa Margarita, located close to Villa Oleandra that is also located on Como lake.
The mayor of Laglio managed to issue a restricting order stopping fans and the media from approaching his home and fans could face a fine of up to $600 for coming within 300 feet of the property.
Clooney is thought to have filmed parts of Oceans Twelve at the property and it also featured an outdoor theater, a pool and a garage for the actor's motorbikes along with providing a buffer zone from the camera's.
Its thought he sold the Villa back in 2011 for around 400,000 euros and the villa was later converted into a hotel.
3. Casamigos Tequila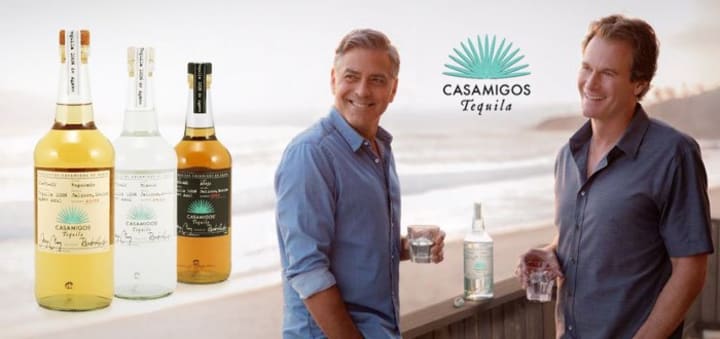 Sold for 1 Billion dollars in 2017, the Casamigos Tequila business was created by George Clooney, Mike Meldman and Rande Gerber while on holiday in mexico and sampling tequilas together.
Casamigos Tequila was launched in was launched in 2013 and was a private collection of tequila for the co-founders and their associates, with no intent of taking the company public.
In June 2017, the world's largest spirits manufacturer, Diageo, purchased the company for $700 million plus up to a further $300 million based on the brand's performance over the coming decade.
Its reported that the three co-founders put in $600,000 each as initial investment, and each stand to get up to $333 million once the full $1 billion sale price is realized.
2. Mexican beach Holiday Home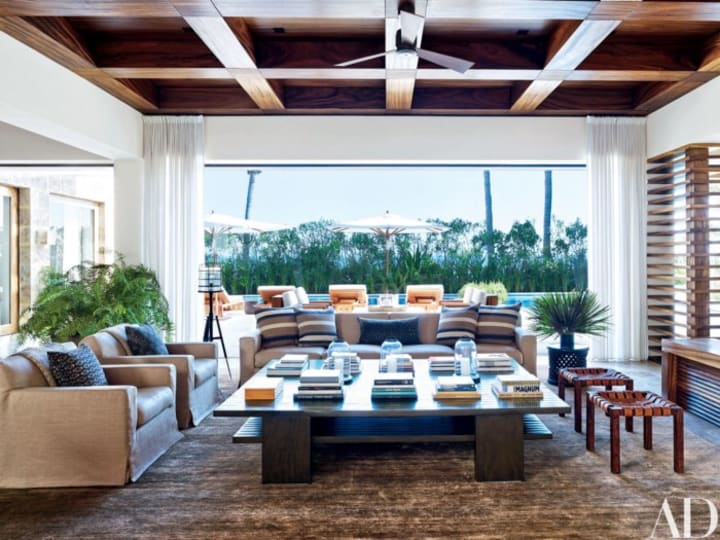 Located in Cabo, Mexico, this large two-villa complex was purchased by George Clooneyy for a cool $100 Million dollars
Located within the El Dorado Golf and Beach Club, he purchased this home along with long-time friends Cindy Crawford and her husband Rande Gerber.
The home features the seven-bedroom's, 10-bathroom's and contains a central courtyard with an outdoor fireplace and a swimming pool that overlooks the ocean.
Its rumored that both Clooney and Gerber are rumored to be investing in yet another complex in Cabo San Lucas.
1. Omega Speed-master Moon-watch Professional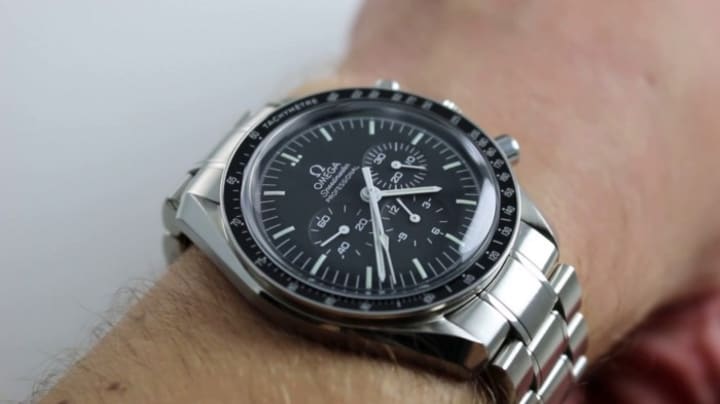 Dubbed the worlds most famous Chronograph this watch has been the only piece of equipment used in all of NASA's piloted space missions from Gemini to the current International Space Station program.
With its black dial and tachometer scale, this 42 mm chronograph was designed to stand out, the timepiece is powered by virtually the same hand-wound movement that powered the timepieces NASA's astronauts wore on the Moon.
The indexes and central hour and minute hands are coated in Super-Lumi-Nova. A hesitate crystal protects the dial enhanced with a 30-minute recorder, 12-hour recorder and small seconds sub-dial.
Each of the four timepieces in this family is offered with a special presentation box which includes two additional straps — a "NATO" strap and a strap for astronauts.
---

---
Thanks for reading our article on 10 Expensive Things owned by George Clooney, Please throw a like on the article to support the on-going series, comment down below if you think I missed anything and subscribe for more top list articles coming soon!