Today we take a look at 15 expensive things owned by millionaire Johnny Depp Vs Amber Heard, his ex-wife.
---
---
---
15. Village In The South of France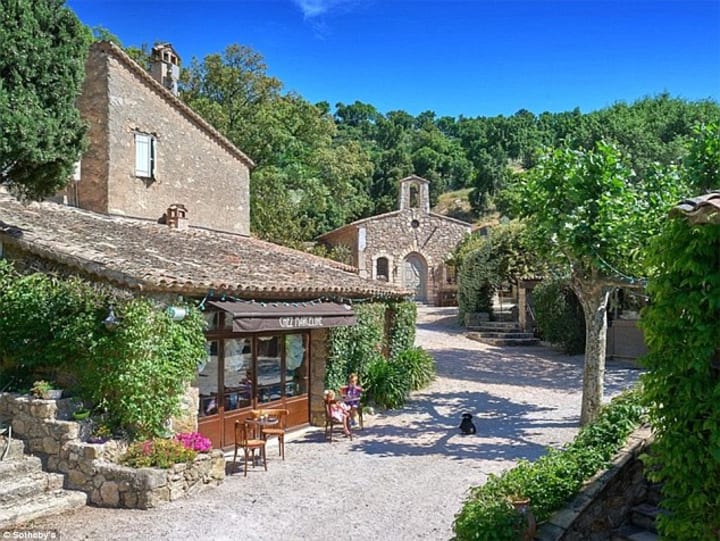 Located in Plan De La Tour, France, about 10 miles outside of the yacht-choked harbor at Saint-Tropez, this quirky, village-like compound was purchased by Depp in 2016 for an unknown amount.
He spent roughly $10 million dollars upgrading the many stone-built structures that date to the early 1800s.
The property includes an entire 19th-century small Provençal village with over a dozen structures that cover over 10,000-square-feet with 15 bedrooms and 14 bathrooms.
The 4,300-square-foot main house has five bedrooms and 3.5 bathrooms, and a gypsy-style covered wagon serves as a quirky guest suite complete with a bathroom and kitchen.
There is also a swimming pool, art studio and a private restaurant Depp named Café Marcheline, however it appears the time for owning such lavish complexes has gone as the property was listed for $63 million in U.S. dollars.
---
14 – Vintage Dodge Charger RT
When it comes to Amber Heard's car collection, this star loves her classic cars, in-fact its the only thing she spends her money on, and with a reported net worth of $9 million dollars, she has picked up some beautiful cars.
The Vintage Dodge Charger RT is a 1966 mid-sized classic that was produced by Dodge from 1966 to 1978.
Wrapped in chrome black, heards car features a manual transmission and can fetcha price tag of at least $46,500 dollars with other prices climbing to $57,105.
Her car can reach 62 mph in about 10 seconds and achieve a top speed of 121 mph and features a 6.3-liter SOHC naturally-aspirated V-8 engine.
---
13. Amphitrite Yacht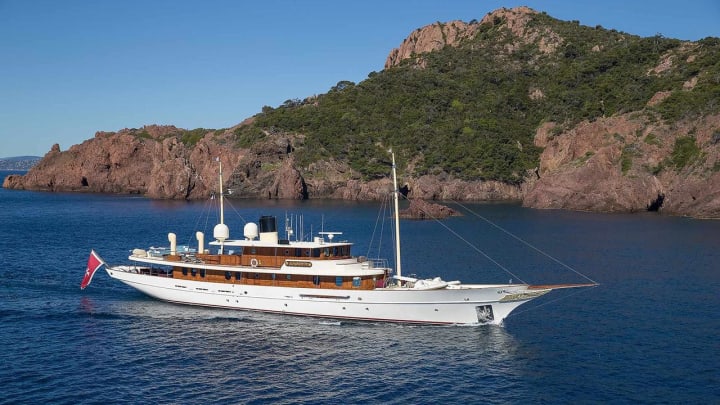 Thought to be worth roughly $22 million dollars, this massive yacht was once owned by Johnny Depp before he sold it to JK Rowling.
Depp renamed it twice, changing it to Amphitrite, the Greek sea goddess and wife of Poseidon, when he married Amber Heard.
The yacht was built in 2001 in Turkey and can accommodate up to 10 guests in five cabins while she also comes with exterior dining, entertaining and relaxation spaces.
The yacht had a major re-fit in 2009 and is Powered by two 2,250hp Caterpillar 3406C engines,has a cruising speed of 12.5 knots, giving a range of 3,200 nautical miles, and is fitted with Quantum zero-speed stabilizers.
---
12 – Dodge Journey
The second car on Amber Heard's list, her Dodge Journey is thought to have cost her between $24,795 to $32,795 dollars.
Featuring a 3.6-liter Pentastar Variable Valve Timing V6 gasoline engine, her Journey is a practical day to day car, used for picking up the groceries and maybe travelling to court.
Available in five and seven passenger configurations, Heard can bring her lawyers along for the ride and the car features under-floor storage, reclinable seats, six-speed automatic transmission.
---
11. Little Halls Pond Cay Island
When you are Johnny Depp, you can afford a private island, and that's exactly what he purchased, snapping up Little Halls Pond Cay Island in the Bahamas.
Depp reportedly paid $3.6 million for the island in 2004, after spotting it while shooting Pirates of the Caribbean.
The island has 360 degree views of the gorgeous surroundings, including island Osprey Bird Rock, which Depp also owned.
Other features of the island include pure white sandy beaches, clear blue water, a palm tree-lined lagoon and solar-powered houses.
Depp named the six beaches after his children and hosted friends and family on the island after marrying actress Amber Heard.
The island is located in Exuma Land and Sea Park, which is the world's first protected reserve with natural coral reefs.
---
10 – Tesla Model S
Known to have dated Elon Musk some time around May 2016, Its no suprise that Amber Heard owns one of the tech CEO's most expensive cars.
Thought to have a $94,990 starting price, Heard's Model S can go from 0-60 mph in a blistering 2.07 seconds and has top speeds of between 155.3 to 199.5 mph.
You can do pretty much everything in a Tesla, including watching movies, letting the car drive itself and activating Ludicrous Plus mode for that extra thrill.
One of the coolest things about Heards Tesla? It auto upgrades over Wi-Fi so you never miss an update to your car!
---
9. Rolls Royce Wraith
Not only does he get hit by a rolls royce wraith on a movie set, he also owns one, and its thought to have cost the pirates of the Caribbean star around $328,000 dollars.
The car has a top speed of 155.3 mph, is powered by a 6.6 litre V12 engine and has a 0-60 mph time of around 4.4 seconds.
The interior of the car has some amazing tech including a 10.3in high-definition multimedia display that is revealed from behind a sliding wood panel and and the fingertip-sensitive iDrive-style rotary controller.
The car has an on-board voice control system, satellite navigation, Bluetooth, Real Time Traffic Information, eight-speed automatic transmission and USB connectivity along with a hat stand… because everybody needs a hat stand in their car!
---
8. Hollywood Hills Mansions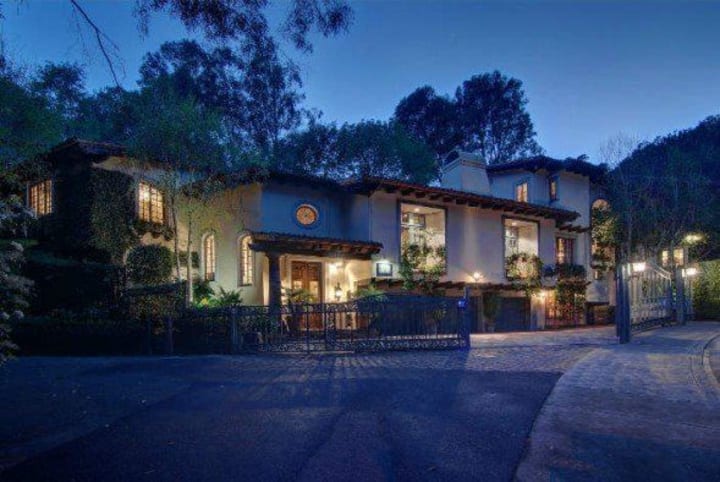 Johnny Depp does not just own one mansion in the Hollywood hills… he owns five mansions… yes five mansions all on the same street.
Owning an entire cul-de-sac in the Hollywood Hills does not come cheap, and he is estimated to have spent an entire eye watering price of $19 million dollars on the homes.
He was reportedly considering building an underground tunnel between the houses and the main house on the road covers 7,430 square feet.
It alone has eight bedrooms and 10 bathrooms, and has been designed with a signature gothic, castle look along with a swimming pool and ample parking space for many cars.
It's thought that between these five houses, he has somewhere in the region of 35-40 bedrooms and 40-50 bathrooms…. crazy!
---
7 – 1968 Ford Mustang
Another car in the collection of Amber Heard, this one is popular, with the car having been stolen and returned to her multiple times.
She has owned this car for roughly 12 years and has a second 1968 Ford Mustang which has been completely restored.
Featuring a 390 cubic-inch V8 engine, these cars come in at around $70,000 dollars in good condition.
Only 11,475 Mustangs were fitted with the 390 V8 Option making the car a little rarer than other Mustangs out there!
---
6. 2015 Range Rover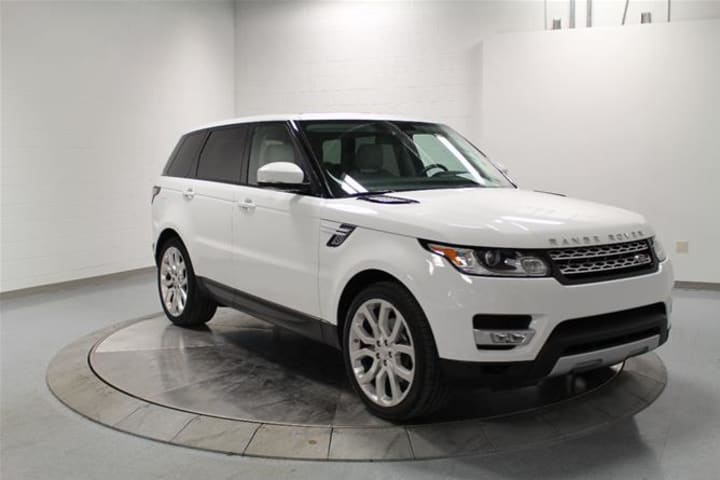 There are not that many cars in the collection of Johnny Depp, however, he has owned a couple including a 2015 Range Rover.
This model is thought to retail for above $54,000 dollars for the base SE model and can be powered by both a 5 litre V6 or V8 engine.
The car has a top speed of 162mph and 0-60 mph can be achieved in just 4.5 seconds, with the car also featuring a high end 8-speed automatic transmission.
16-way adjustable seats, an Adaptive Dynamics system, which monitors vehicle movements at least 500 times a second, and four-corner air suspension make this a great car for Depp to drive.
---
5 – Somerset Mansion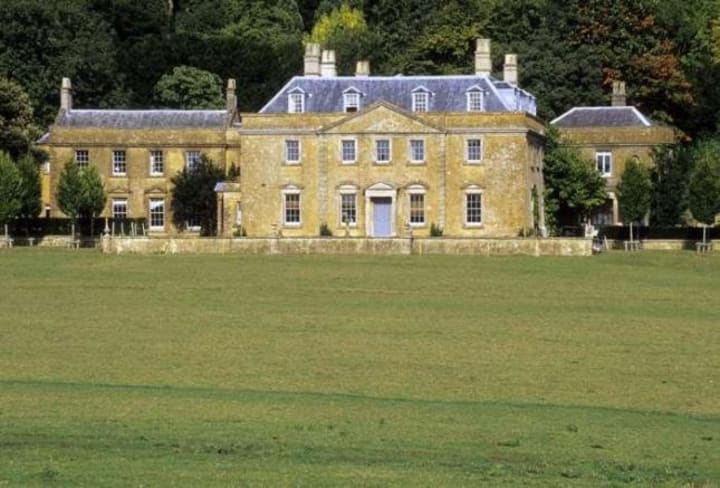 Often filming on location in England, Depp has access to his massive Somerset Mansion, that is located close to Quantock Hills, Kingston St Mary.
The mansion, which is 150 years old, is currently under renovation with the total cost of that alone coming close to $5 million.
The house is thought to have cost him $2.5 million, however information is scarce and we are currently un-sure if he still owns the home.
The mansion is thought to have 12 bedrooms, eight bathrooms, and sits on 850 acres of land.
---
4 – 1967 Mercedes 250SL
The final car in the collection of Amber Heard, her 1967 Mercedes-Benz 250 SL was only produced in 1967 and one of the rarest and most desirable in its class.
Achieving 0 to 100 km/h in 10 seconds, the top speed of this car comes in at 121 mph and costs roughly $150,000 dollars on today's markets.
With a 4 speed Manual gearbox, Coil springs. Double wishbones and its own Anti-roll bar system, the Mercedes 250SL was a car ahead of its time when it rolled off the production line.
The sold new from year 1966 until 1968 it features a naturally-aspirated Inline 6 cylinder petrol engine that comes with rear wheel drive.
---
3. 1959 Corvette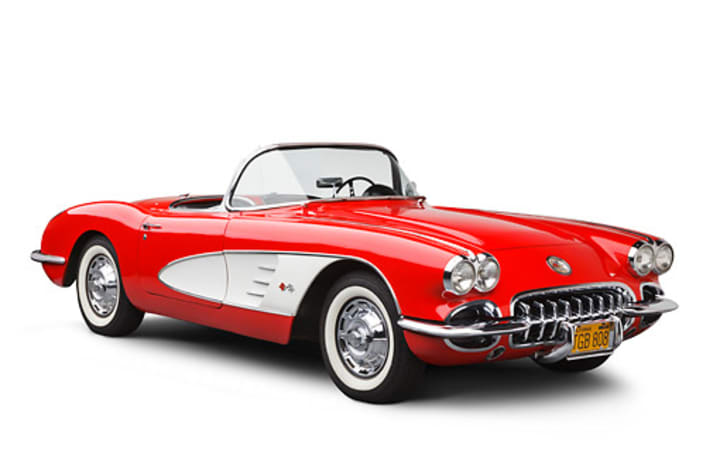 Johnny Depp's chrome red colored 1959 Corvette roadster can easily reach a top speed of 128 mph, and he received the vintage Corvette as a gift from Graham King.
The actor has been photographed many times taking out his open top sports car on long drives near his Los Angeles home.
The car also featured in several movie scenes while filing The Rum Diary, that follows journalist Paul Kemp (Johnny Depp) as he decides he's had enough of New York and takes a job in Puerto Rico.
---
2. Five Penthouses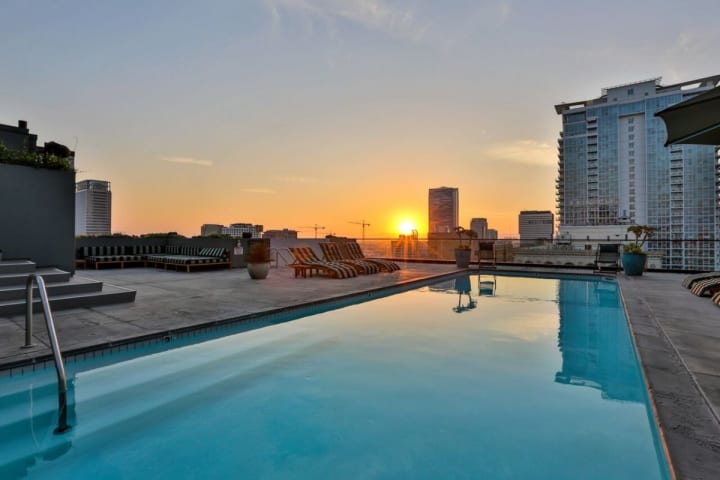 If you thought his five mansions in the cul-de-cas of the Hollywood hills was insane, then it's nothing compared to his purchase of the rooftop penthouses in down-town Los Angeles.
Depp purchased the units for around $7.2 million between 2007 and 2008 however they were listed together for $12.78 million.
The penthouses are located in the Art Deco-style Eastern Columbia Building, and its thought he joined them all together, at least for a time, to form one massive home that even has a swimming pool on the roof.
Most of the penthouses have now been sold and is thought to have made $12.78 million dollars, with each penthouse selling separately.
Covering 11,500 square feet, together they had nine bedrooms and 14 bathrooms, one was used as an art studio and another as a guest suite.
There were five kitchens, just in case and one even had Zebra wallpaper in the bathroom, with many of the walls decorated by a Brazilian street artist.
---
1. Kentucky Ranch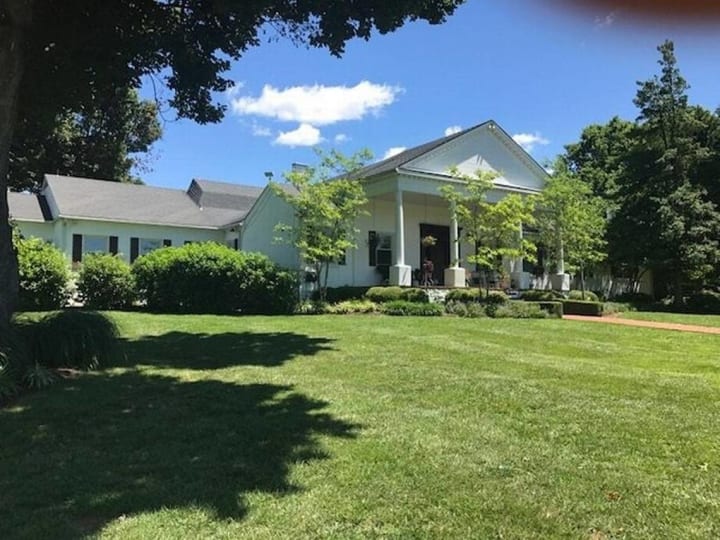 Located is just two miles from the world renowned Keeneland Race Course in Lexington, Kentucky, this massive ranch style home covers an impressive 41 acres.
The property features three barns, 15 stalls and 10 automatic watered paddocks with a guest house/managers quarters.
The main house has six bedrooms, seven bathrooms, a beautiful dining room and wet bar, and a large family room that adjoins to the sun room.
The home has an in-ground pool, additional entertainment areas and has access to a four-car garage.
Just in case Depp wanted any friends over for the weekend, the compound has access to a guest cottage that features one bedroom, one bathroom, a living room, and kitchen area.
Its understood, Depp has now sold the property!
---
---
Thanks for reading our article 15 Expensive Things Owned By Millionaire Johnny Depp Vs Amber Heard, please check out the video above to support us on YouTube!!