Justin Bieber has an estimated net worth of around $200 million dollars, today Vidello Productions is taking a look at 10 Expensive Things he owns.
---
---
---
---
10 – Los Angeles Mansion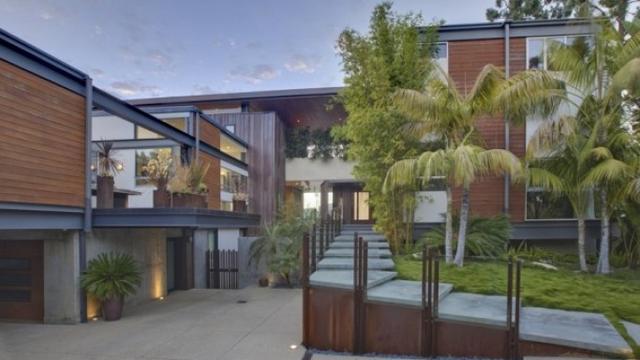 Costing around $10.8 million dollars, this amazing mansion in a posh locality in Los Angeles was a gift to Justin by himself on his 18th Birthday.
The house is build over 3 stories and includes 5 bedrooms, 8 bathrooms, an exclusively designed gourmet kitchen, private bar, private gym, private theatre, massage room and stunning infinity pool.
The house has a breathtaking view of the nearby lake and has a floating dining room that opens out onto the stunning views.
The master bedroom is decked out in white paint with a wooden finish and glass walls while the living room is decorated with rare and expensive pieces.
Its thought the previous rented, Ashton Kutcher, paid $50,000 a month to live in the home before Bieber.
---
9 – Ducati 848 Evo Superbike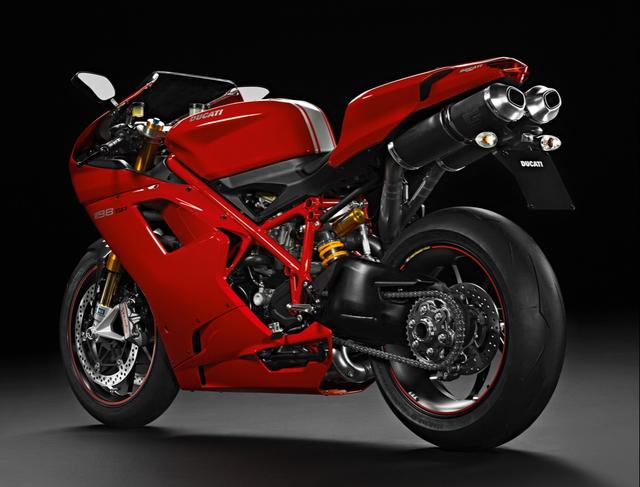 Justin Bieber purchased the Ducati 848 Evo on the advice of his then mentor Usher before he even had a license to drive it.
This high powered motorcycle boasts a maximum speed of around 273 KM/H and its thought Bieber chose the colour white.
The Evo has 1198R Brembo Monobloc brake calipers, a non-adjustable steering damper and tweaks to the engine to make it rev both harder and faster.
The bike features a 849.4cc V-Twin engine, with new cylinder heads, revised ports, hot cams and new pistons and its thought Justin payed roughly $10,000 for his Ducati 848 Evo
---
---
8 – Family Guy Necklace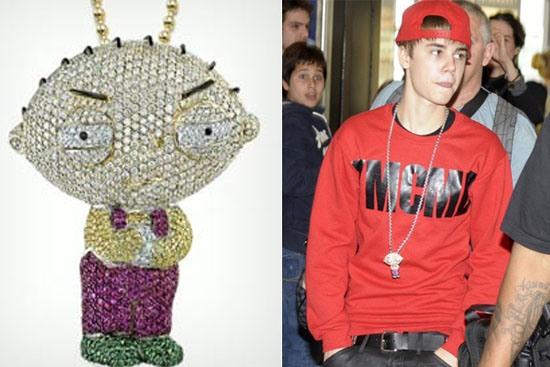 Containing over 12 carats of rubies and diamonds, this amazing piece of Jewellery was designed by Bieber himself and was created by Famous Beverly Hills jeweller Jason Arasheben.
The necklace contains 12 carats of precious stones including multi-coloured rubies and white diamonds all set in 14 carat gold.
To bring the whole necklace together, it's understood Justin Bieber spent around $25,000
---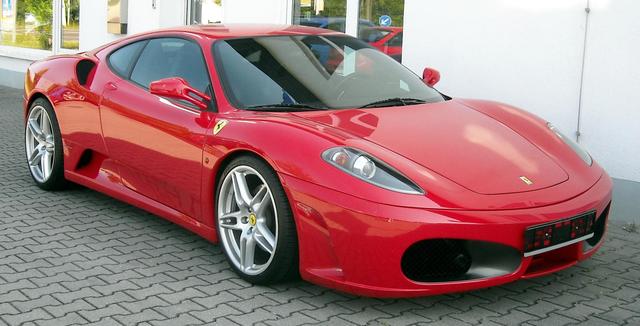 7 – Ferrari 430
Another car purchased around the time of his 16th birthday, the Ferrari 430 sports car was produced by the Italian automaker Ferrari from 2004 to 2009 is a successor to the Ferrari 360.
The car is metallic brown features a 4.3L V8 petrol engine, 20 gloss black wheels on the front and 22″ gloss black wheels on the back with all tires featuring the run-flat capability.
The F430 has a top speed in excess of 196 mph and can accelerate from 0 to 62 mph in 3.9 seconds.
The car is thought to have cost Bieber around $217,000 back when he bought it.
---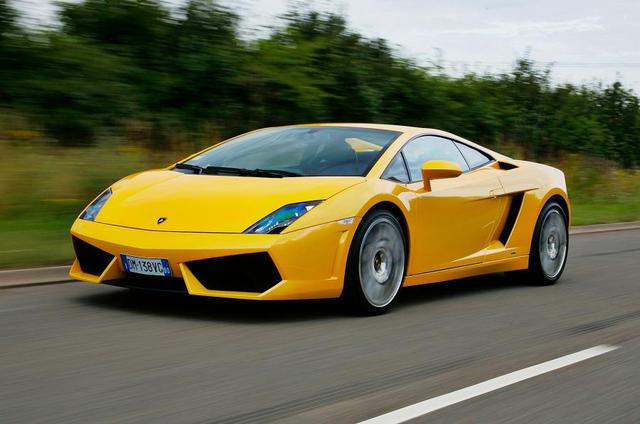 6 – Lamborghini Gallardo
You would be right to think that Justin Bieber likes cars and his Lamborghini Gallardo emits all the style and class of a professional.
This car has a top speed of 202mph and is powered by a 5.2L V10 engine that can unleash 562 horsepower.
The car was a gift from his friend P.Diddy on his 16th birthday and the outside is constructed of thermoplastic with the traditional doors that open upwards.
---
---
5 – New York Apartment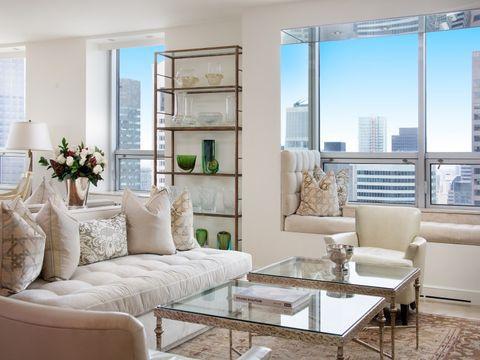 Another home that was a gift to Justin on his 16th birthday was this amazing penthouse, located in New York City and he received this present from his Grandmother and Mother.
Located in the heart of the city, its spread over 2400 square foot and features 3 bedrooms with 4 bathrooms, modern kitchen, built in wet-bar with large wine fridge with the living room of the house looking over the entire city.
The apartment features a dedicated writing room and it's thought to have cost somewhere in the region of $1.7 Million dollars
---
4 – Amsterdam Penthouse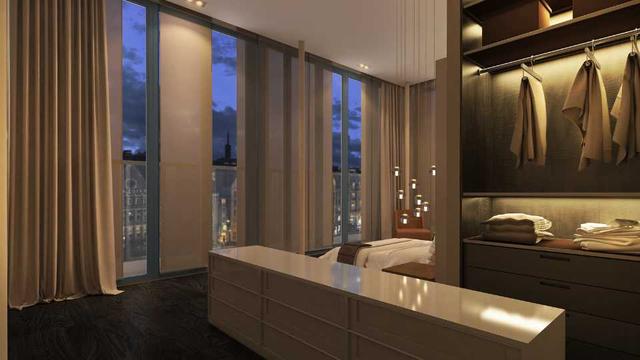 Spread over 3 floors, this massive penthouse is Justin Bieber's latest purchase as he expands his base across Europe.
The property lies in the heart of the Dutch capital features a private lift, four bedrooms, four bathrooms, roof terrace with views over the city and a huge living room with dining area.
The property is located in the busy tourist area of Dam Square and has its own private elevator and is located next to property owned by the Dutch Royal Family.
The pen thought is thought to have cost around £22 million pounds.+++
---
---
3 – Cadillac CTS-V Coupe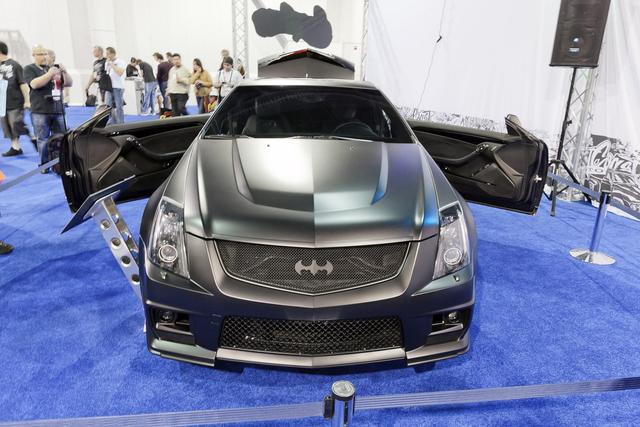 Its considered to be one of Americas bad ass coupes and Justin Bieber went to great lengths to make his Cadillac unique.
The singer added suicide doors, personal logos and crystal-blue LED headlights while re-painting the car from red to black making it look like a bat mobile.
Customised by West Coast Customs for their show on the Velocity cable network, Bieber's Cadillac doors themselves will open by touching a special "JB" badge, with a black-crystal version on the dash.
The car is powered by a V8 6L engine, has a top speed of 200mph and can produce 640 horsepower.
Its thought to have cost Justin somewhere in the region of $90,000 – $100,000 dollars.
---
2 – Ferrari 458 Italia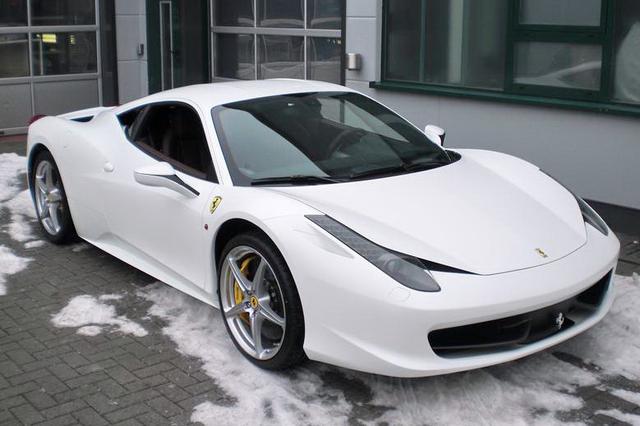 Yet another super-car in Justin Bieber's massive fleet of cars, he was spotted driving a white version of this car while out on a date.
The car has a top speed of 214mph, can go from 0-60 in 3.6 seconds and features a custom leather interior which features Satellite Navigation, Bluetooth, WI-FI and Cell phone connectivity.
Its stated that the 458 brings together both refinement and aggression for those that drive it and the car is thought to have set Justin back around $250,000 dollars.
---
1 – Calabasas Mansion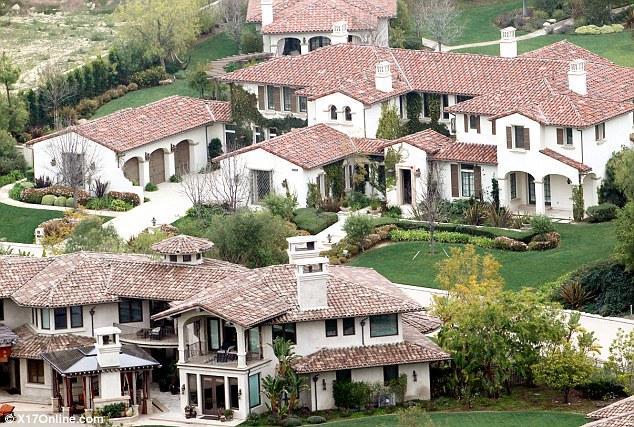 This 1.2 acre Hacienda style home has to be one of the most impressive properties ever purchased by the star.
This estate once belonged to Eddie Murphy's ex-wife Nicole and its thought Justin Bieber payed roughly $6 Million dollars for the home.
It features 6 bedrooms, seven exotic bathrooms, large kitchen, detached casita, six fireplaces, elevator, large swimming pool, games room and private theatre.
There are rumours that the internal staircases were designed specifically for Justin and have a coating of gold on them.
The mansion is surrounded by fabulous gardens and a large lawn with waterfall fountain.
Bonus – As a bonus for reaching the end of the video we thought you may want to know about a few other expensive things Justin Bieber owns including a Jacob & Co. 9.69ct Diamond Whistle, Fisker Karma Hybrid Car, Range Rover Evoque and a Porsche Turbo 997.
He has been seen wearing some spectacular clothing including Make Believe, Nike, Radii Moon Walker Sneakers and several Rolex watches including a gold Day/Date II and a couple of Rolex presidential
---
---
---
---
Thanks for reading this article on 10 Expensive Things Owned By Justin Bieber, please throw a like on the video to support the on-going series, comment down below of you think I missed anything and subscribe for more top list videos coming this year.