Larry Page and Sergey Brin have a combined estimated net worth of close to $60 billion dollars, today Vidello Productions takes a look at 10 Expensive Things they own.
---
---
---
10. Los Altos Home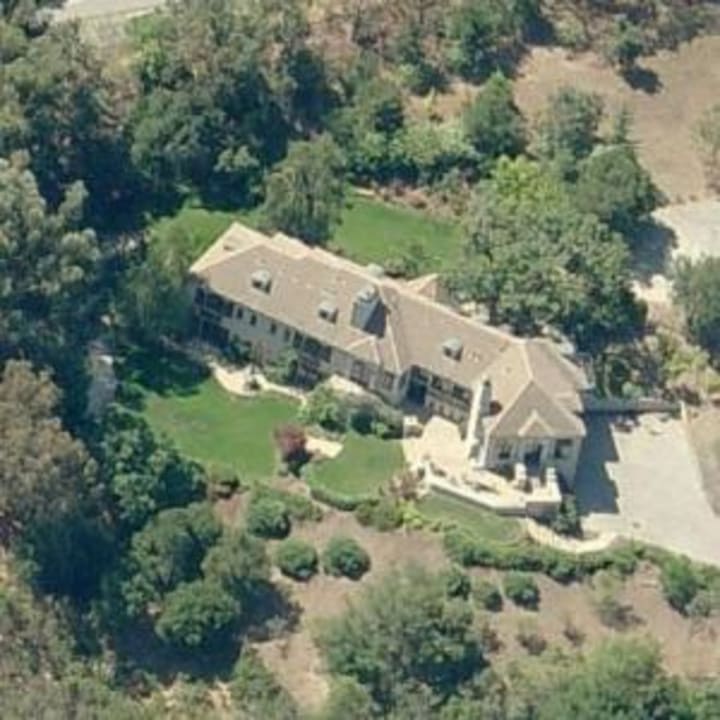 Developed in the 1950's, Los Altos Hills is currently ranked number 8 in the list of America's Most Expensive Zip Codes.
The neighborhood is dotted with sequoia trees and apricot orchards and houses in the area can sell for up to $60 Million dollars.
The land for Sergey Brin's home is thought to have cost $7 million dollars on its own, with him purchasing more to expand the $15.7 million dollar main house every couple of years.
He became a billionaire overnight when google went public in 2004 and his 3,457 square foot home features amenities such as a 23-foot balcony and a limestone bath with heated floors.
There is 4 bedrooms, 5 bathrooms and a large swimming pool in the well looked-after garden, however very few pictures exist as he is notoriously private!
---
9. Google Jets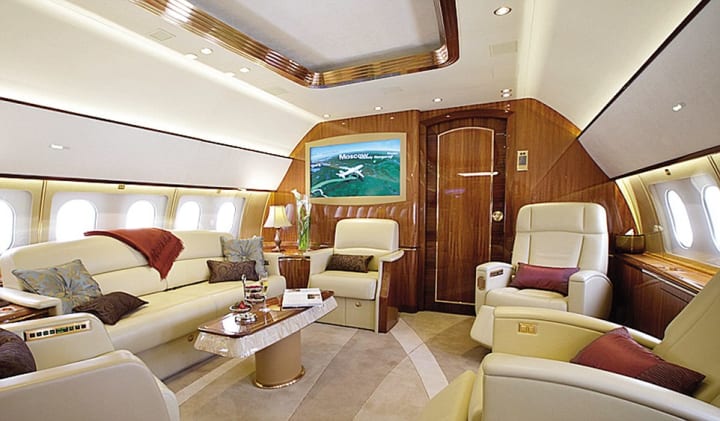 Not only do both Sergey Brin and Larry page own private jets, they actually own their own private airport as well.
BEAM Aviation as its known, is thought to have cost around $82 million dollars to set up and provides private air travel for many of the wealthy executives at the company.
Their first acquisition became a Boeing 767-200 from Qantas in 2005 which was was purchased by the founders for $15 million dollars.
Another $10 million dollars was spent converting this plane from a passenger jet into a fully private jet, complete with couches, meeting areas and its own on-board kitchen.
The converted Boeing jet also had two staterooms, a shower, a dining area, 15 first-class seats and a lounging area.
Moffett Airfield, where the aircraft was initially hosted, courtesy of a $1.3 million dollar a year deal with NASA is located just a few km from Google headquarters.
They also own several Gulf-stream V jets costing around $61.5 million dollars each and several smaller private jets for business travel.
---
8. California Mansion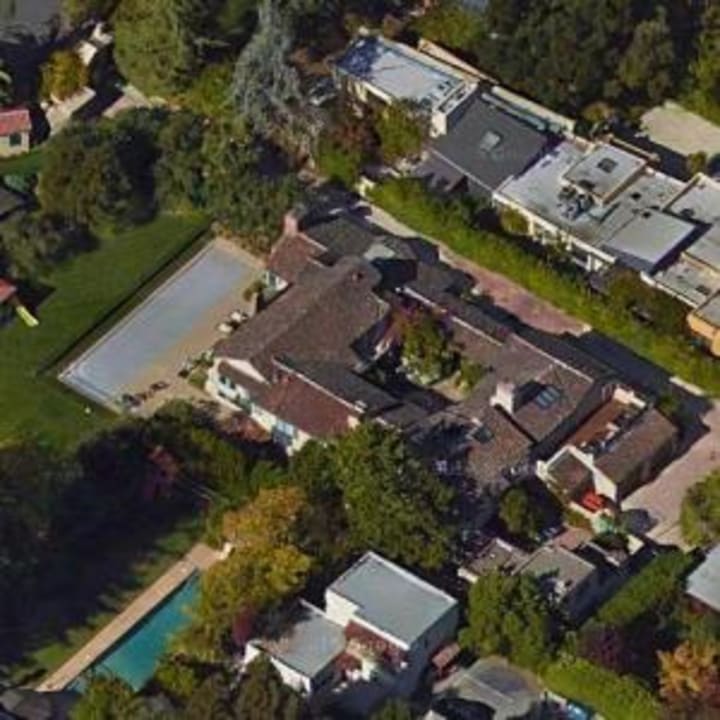 Larry Page's Palo Alto estate covers 8,149 square feet and features six bedrooms and six bathrooms.
The home is thought to have cost him around $7 Million dollars in 2005 and its now thought to be worth almost double that.
Years later, Larry Page built a second home on the property, featuring a multitude of Eco-friendly features along with an elevator, solar panels, a rooftop garden and a paved parking lot.
The house is a far cry from the 1995 garage which he worked out of during the early years of Google.
---
7. Dornier Alpha Fighter Jet
Not happy with just owning a Boeing business jet and a fleet or private jets, the creators of Google also own a Dornier Alpha Jet.
Described as a light attack jet and advanced trainer aircraft, it was designed and built between Germany and France in 1982.
The aircraft has a top speed of 994 km/h, a length of 12 meters and contains a gun pod containing a 30 mm DEFA cannon.
The cost of such a jet is thought to be around $4.5 million dollars and they are not the only tech execs to own one, Oracle founder Larry Page also owns one.
6. New York Apartment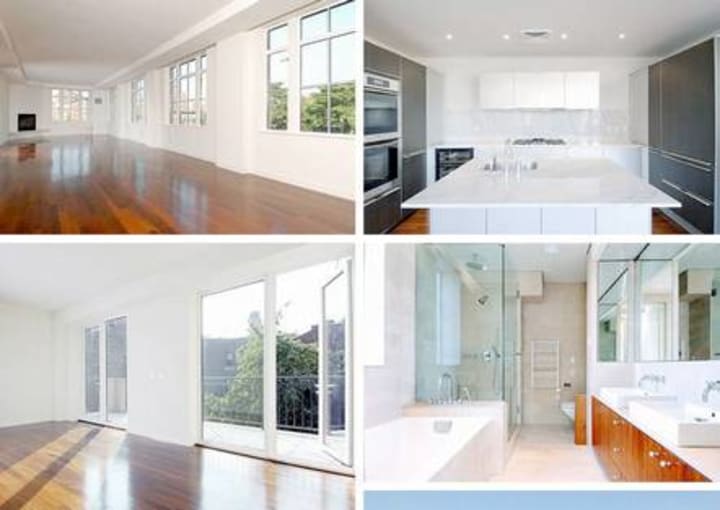 Heading over to the East Coast now and we take a look at Sergey Brin's large Manhattan Apartment that is located at 744 Greenwich St. New York.
Purchased for $8.5 million dollars, the house covers 3,500 square feet, has three bedrooms, 3.5 bathrooms and a large modern kitchen.
This expensive home also has two massive living/entertaining spaces and an impressive 1200 square foot wraparound terrace with open 360 degree views of downtown Manhattan.
The condo was built in 2007 and sits in a neighborhood with designer boutiques and trendy restaurants.
Notable venues include the Village Vanguard jazz club and the Stonewall Inn bar, site of the 1969 riots that launched the gay rights movement.
5. Tesla Roadster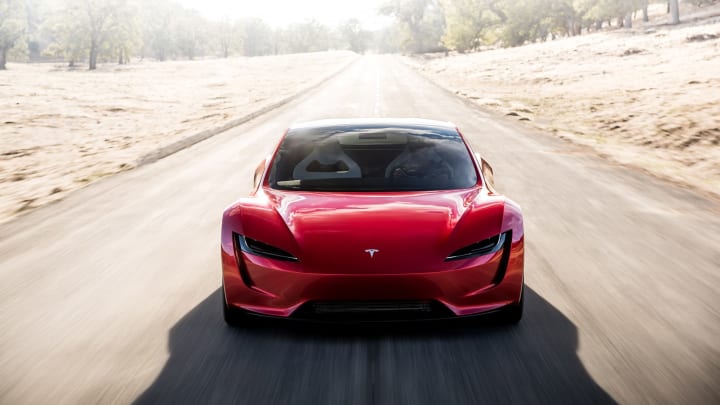 The roadster has the ability to travel 393km on a single battery charge and can go from 0 to 60 km in just 3.9 seconds, It also has a base price of US $109,000.
It uses lithium-ion battery cells and became the first car to travel more than 320 km's in a single charge with it having the distinction of being the first all-electric vehicle in serial production.
The car, which is owned by both Google Founders, was the brain child of Space X and Tesla founder Elon Musk and was based on the Lotus Elise chassis with the car in production from 2008 to 2012.
The roadster is more famous for riding atop the Space X Falcon Heavy Rocket and has now passed mars on its orbit of the sun.
4. Toyota Prius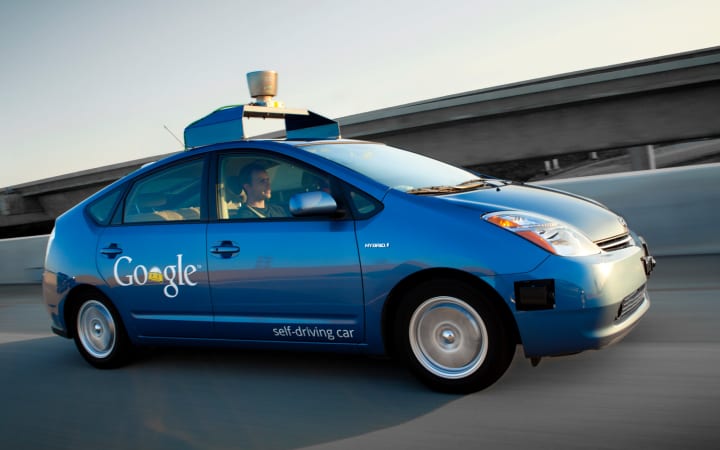 One of the most clean cars of the world based on smog formation and vehicular emissions, both Sergey Brin and Larry Page own a Prius.
Know as the world's first mass produced gasoline-electric hybrid car, it is thought to have a base price of around $30,000 dollars.
The car features Automatic climate control with air filter, dust and pollen filtration mode, electric compressor, humidity sensor and push-button controls.
The car has a top speed of 102.5 mph, contains a 202 V lithium-ion battery and can hit 0-60 mph in around 10 seconds.
3. Senses Luxury Yacht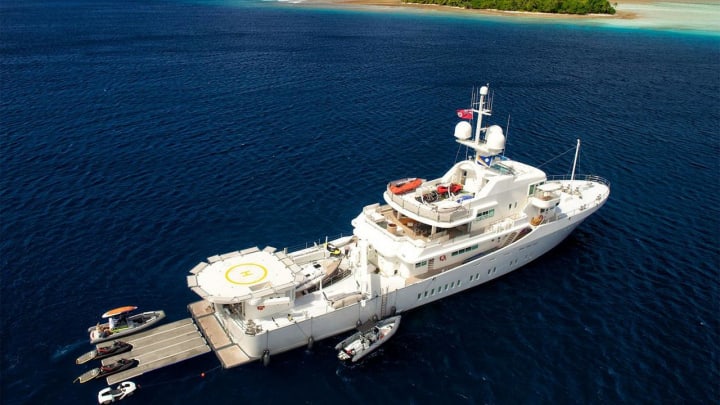 Purchased in 2011, Larry Page added this to his mountain of other luxury toys and the 192 foot yacht is thought to have set him back around $45 million dollars.
The Yacht's interior design was completed by the famous French designer Philippe Starck and it comes with a helipad, gym, ten luxurious suites and multi level sun decks.
There is a movie projector mounted on the ceiling in the large living room and some of its toys include a helicopter, jet ski's and a boat that can be launched from the rear.
Comfortable accommodation for up to ten guests and a crew of 14 in its five guest cabins, three double and two twin cabins and the owner's suite is 12m wide and has an amazing walk-in wardrobe.
2. Zero X Motorbikes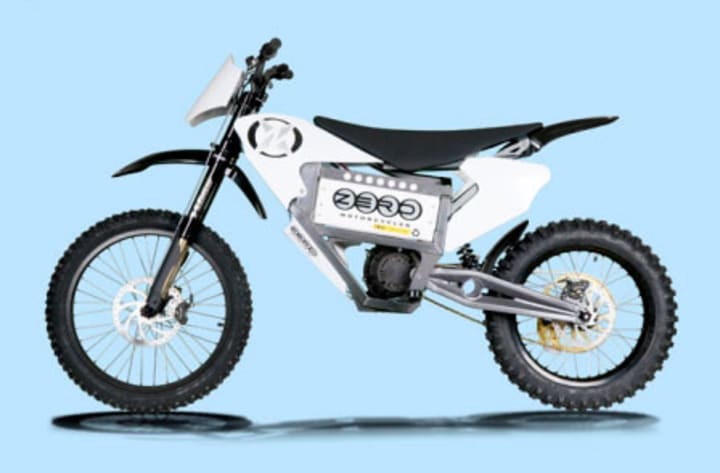 Another environment friendly vehicle owned by Larry Page, The Zero X is an Electric Vehicle from Zero Motorcycles that is priced at $7, 450.
The bike weighs 140 pounds, comes equipped with lithium-ion battery, and a 23 horsepower motor, which lets it travel at a maximum speed of 60 mph.
The zero-x has awesome acceleration with it hitting to 30 mph in just under two seconds and to 60 mph in just under 60 seconds.
The recharging time on the bike is around two hours using a normal household socket, and Larry Page was so impressed by the bike that he ended up buying three of them.
1. Google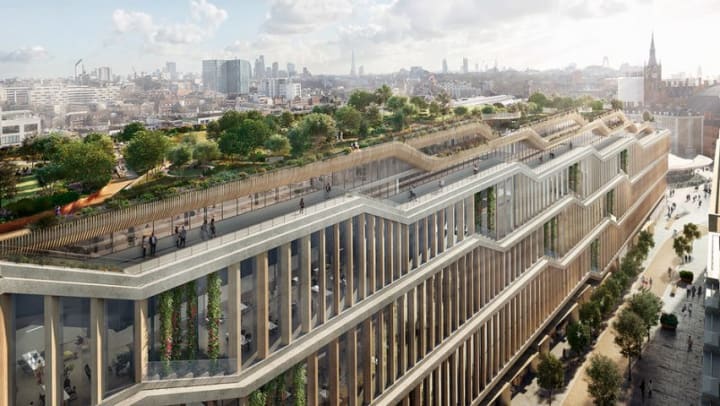 The crowning achievement for both men, Google was founded on the 4th September 1998, at Menlo Park, California, in the United States.
Today the American multinational technology company specializes in Internet-related services and products, which include online advertising technologies, search engine, cloud computing, software, and hardware.
Google owns a variety of other companies which it has acquired over the years including YouTube, Dialogflow, AdMob and DoubleClick.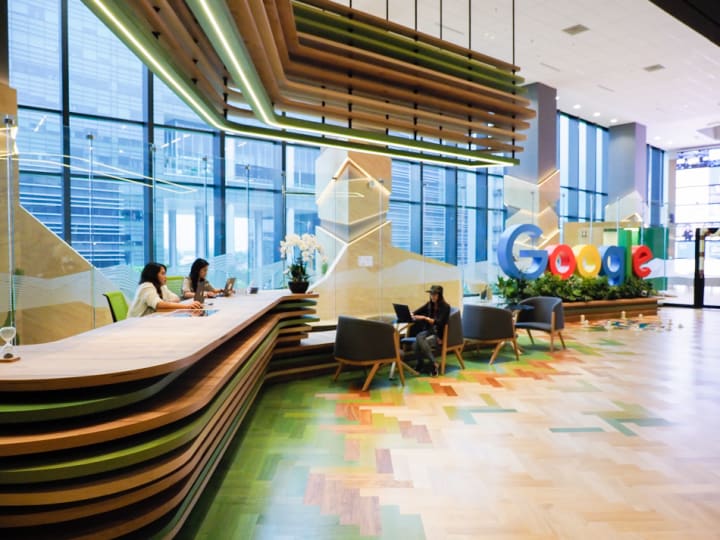 Larry Page and Sergey Brin, both PhD students at Stanford University at the time, were in search of a dissertation theme with them exploring the mathematical properties of the World Wide Web
In March 1999, the company moved into offices at 165 University Avenue in Palo Alto, home to several other noted Silicon Valley technology startups.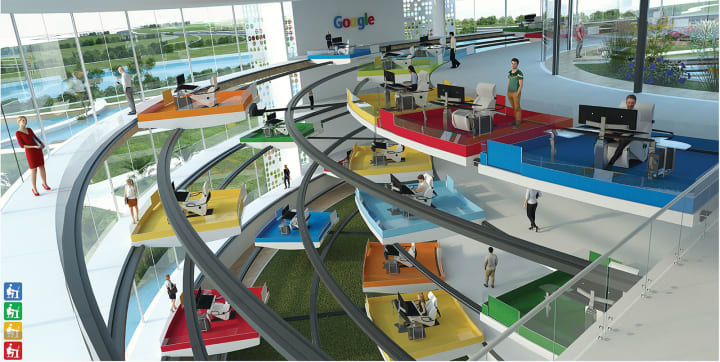 Google's initial public offering took place on August 19, 2004 with many of Google's employees became instant paper millionaires.
In 2018 Google was reported to have a brand value of around $120.9 billion dollars, dropping from number 1 to number 3 on the tech rich, being overtaken by Amazon and Apple.

Thanks for watching our video on the top 10 most expensive things owned by Google Founders Larry Page And Sergy Brin, please throw a like on the video to support the series, comment down below if we missed anything and subscribe for more top 10 videos coming soon.