Shaquille O'Neil is one of the biggest NBA retired players in history, today Vidello OProductions takes a look at Shaquille O'Neil and 10 Expensive Things He Owns.
---
---
---
---
10 Expensive Things Owned By Shaquille O'Neal
---
10 – Los Angeles Mansion
Recently Listed for sale in November, Shaquille O'eal hopes to unload his massive Los Amgeles Mansion for around $2.5 million dollars.
This 1990's Tudor style home has 5 bedrooms, four and a half bathrooms, covers 5,217 square feet and is located in the affluend neighborhood of Bell Canyon in the Simi Hills.
The home has a turreted entranceway, marble foyer and formal living room with vaulted ceilings and modern fireplaces.
His marble kitchen has a unique light fixture and marble countertops while the media room on the same level has a bath, wet bar and a drop down movie theatre.
Other features in the home include wine room, home office, dining terrace with BBQ and built-in curved stone benches and fire pit.
There is a lagoon-style swimming pool and spa with most of the bathrooms having access to Jacuzzi hot tubs when the weather outside is too cold.
---
9 – Custom Lamborghini Gallardo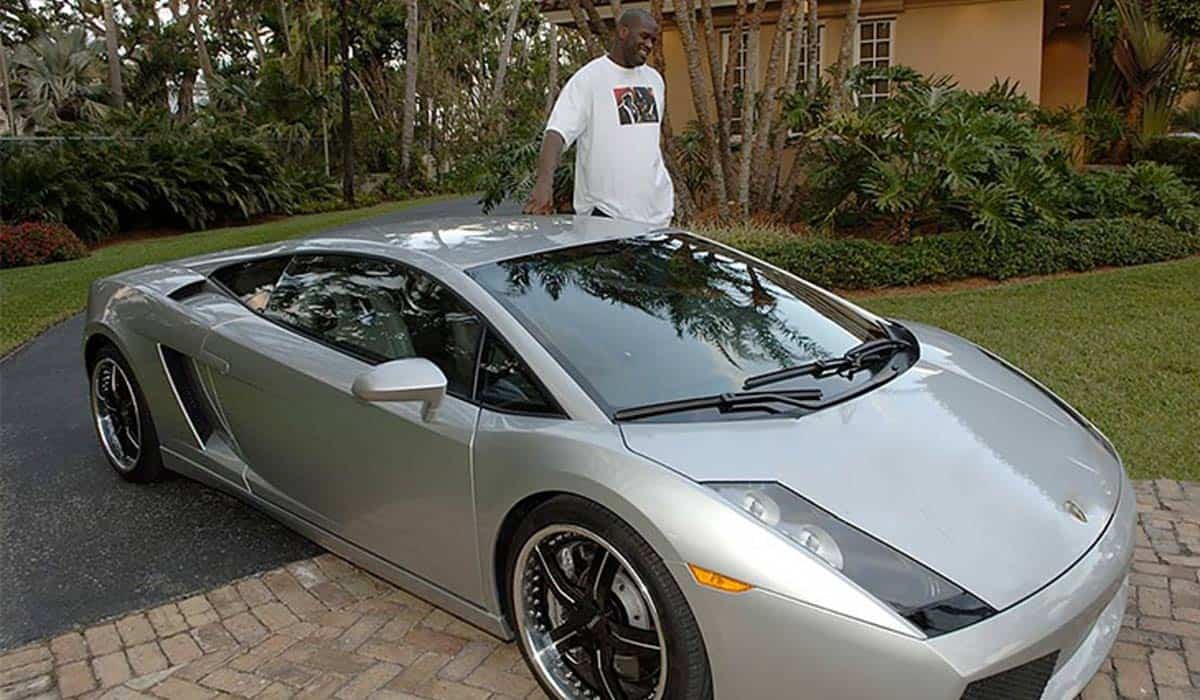 Being 7 foot 1 inch is a fantastic bonus for playing basketball, something its not so great for however, is owning and driving exotic cars as you tend to have trouble getting into them.
That problem dissapeared when Shaquille O'neal got his hands on a custom made, stretched Lamborghini Gallardo that was made especially for him.
The car is reported to be one of his favorites and features a five litre V10 engine, capable of unleashing 500bhp.
The side windows, doors and roof are all 12 inches longer than usual and after its top speed of 192mph, comes the 0-60 speed of 4 seconds.
---
8 – Florida Estate
Another large home in the well-kept property portfolio of Shaquille O'neal, his Florida estate is currently his biggest investment for living accommodation.
Listed for sale, this $22 million dollar home is located in the gated community od Isleworth, which is a 30 minute drive From Orlando.
Sitting on the edge of a lake, Shaq purchased the home in 1993 for just $4 million dollars according to one retailer.
The home has some amazing features including its own basketball court, a 17 car showroom garage, a 95 foot swimming pool and the main home sits on 35,000 square feet of space.
Right next door lies the 600 acre Isleworth community golf course and even its own covered dock.
Having 12 bedrooms and an entrance fit for a king, the house also features a grand foyer with double oak staircase, is covered in marble floors and has a dining room for 6 people.
Floor to ceiling windows line the master bedroom and bathroom while the soundproof home movie theatre can seat at least 10 people.
Its no suprise Shaquille O'neal is selling or has sold this property, he has made a cool $16 million dollars for just owning it!
---
7 – Krispy Kreme Franchise
Among some of the more interesting things owned by Shaquille O'neal, he has begun to invest in his own doughnut empire.
He currently owns one crispy creme store in Atlanta, but is hoping to own over 100 stores country-wide by the time he has his way.
He has been seen handing out free doughnuts in New York's Times Square to celebrate the foodstuff's 80th birthday.
---
6 – Five Guys Franchise
As well as owning a Krispy Kreme store in Atlanta, Shaquille O'neal once owned around 15 Five Guys burger chain stores, saying they have been very kind to him.
While admitting he has now sold his stake in the company, he did, at one point, own so many stores, that his stake made up 10% of the entire company.
With the company generating more than one billion dollars in revenue each year, thats a tidy revenue of more than $100 million dollars for Shaq in one year.
He also owns several other franchises accross the country including 17 Aunty Anne's Pretzel restaurants, twenty four hour fitness centres, 150 car washes and a shopping centre.
---
5 – Atlanta Estate
Located south of Atlanta, Georgia, Shaquille O'Neal's Peach State home covers 14 acres and is thought to have cost him $1.4 million dollars.
The property includes two homes, a three-stall barn and a swimming pool while the brick-layered home was built in 2008.
The home has a private office, two storey foyer, master suite with walk-in-closet, a twelve seat home theatre, a games room and its own gym.
The guest room, which is located on the other side of the swimming pool, has three bedrooms and two bathrooms and comes with a beautiful sun porch.
When combined together, the homes give access to eight bedroomsm ten bathrooms and more than 7,400 square feet of space.
The entrance to the home features a large motor court, rolling trees and gardens with several workshops attatched to the barn.
---
4 – Vaydor Roadster
Costing $11,000 dollars and advanced by several custom modifications, Shaquille O'Neal's Vayder Roadster looks like an impressive futuristic vehicle.
The Vayder is actually a car kit that fits into the power train of an infinity G53 with the seats, pedals and lower dash all custom built to allow him to fit in.
The roof of the infinity has been completely removed so that headroom is not a problem and the low windshield keeps the wind away from his face without issues.
---
3 – Extended Ferrari F355 Spyder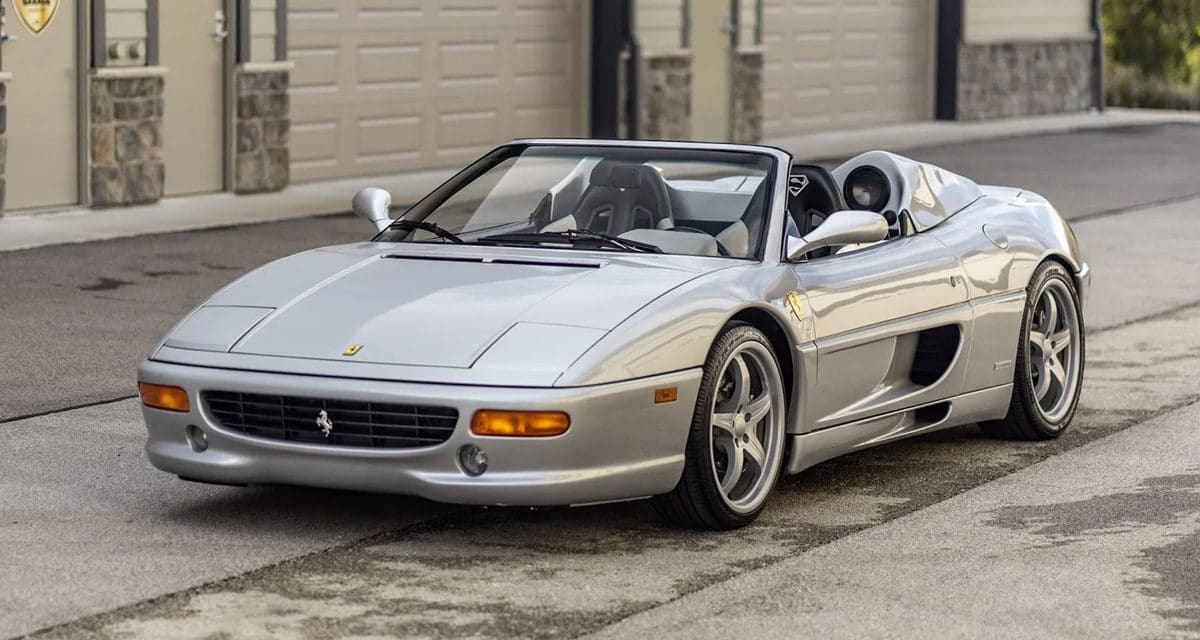 Believe it or now, this car was never originally meant to be a convertable, but for Shaq, its size was a problem especially with the mid-mounted engine.
Both the chassis and body of the car have been stretched to provide more headroom and he fits in comfortably thanks to the roof being completely removed.
The car has a special numberplate that display's SHAQ F1 and the car was found in a museum after he sold it to a collector.
Detroit police were carrying out a fraud bust on the building when the car was discovered, still bearing his name.
---
2 – Dodge Charger Hellcat Police Special
Not many people, apart from hardcore Shaquille O'Neal fans of course, will know that he was once a real sherrif's deputy in Clayton County, Georgia.
The famous Shaq driving around in an original police car just seemed a bit wrong however, and the department went above and beyond to gift him his very own police Dodge Charger Hellcat.
Other cars in the Shaquille O'Neal collection include a converted Mercedes 550 sedan, Vanderhall Venice Three Wheel Roadster, Polaris Slingshot three seater and a Chevy G1500.
---
1 – Limited Edition Audemars Piguet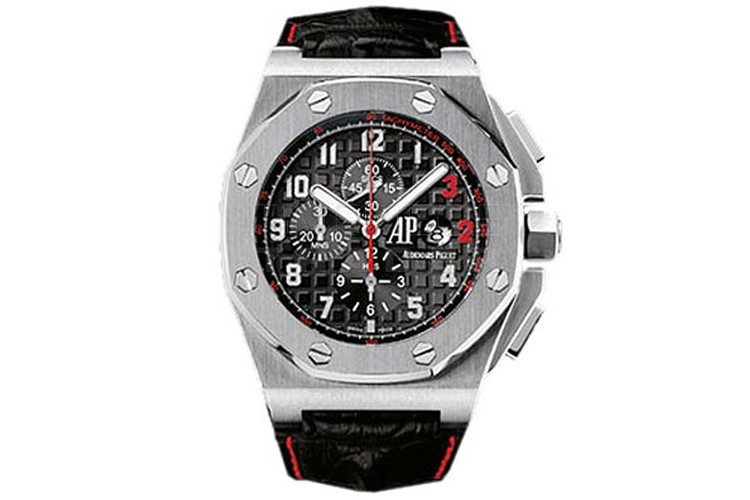 This amazing limited edition watch had only ninety six pieces made and is covered in amazing things.
The watch features a black horn-backed strap with $18K white gold Audemars Piguet buckle.
The face has a black waffle pattern dial with Arabic numerals and includes 32 red gem stones and a bezel with 32 brilliant-cut diamonds.
Every watch came with its original limited edition paper's and its thought to be priced in the region of $35,995.
---
---
---
---
Thanks for reading this article on … please head over yo our YouTube channel and hit the subscribe button to help us on the road to and check out more great content on the website!