Vidello Productions is taking a look at 10 Expensive Things owned by Sean Combs AKA Diddy and his net worth.
---
---
10 – Holmby Hills Mansion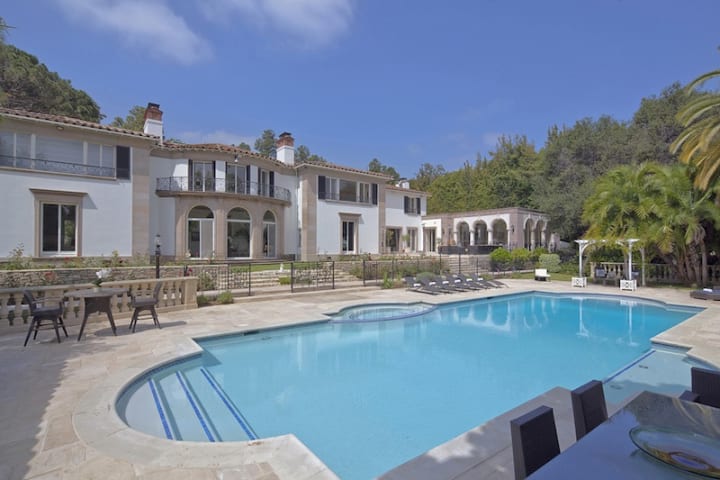 This massive $40 Million home is possibly one of the most expensive things owned by American Rapper Diddy and it has some of the most amazing features.
The European-style villa covers 17,000 square feet of living space in a two-story main house and features a 35-seat theater, a gym and a wine room
Outside there is an acre of grounds that feature an lagoon-style swimming pool with a grotto connected by an underwater swimming tunnel.
Its understood that the mansion was purchased in an off-market deal after being built in the Holmby Hills area of Los Angeles.
Some of Diddy's neighbors include the Playboy Mansion and Formula One heiress Petra Eccelstone.
---
9 – Lamborghini Gallardo Spyder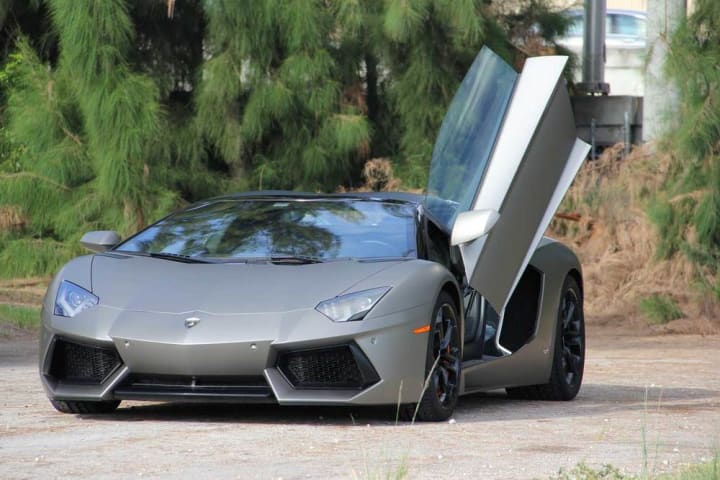 Unveiled at the Los Angeles Auto Show in January 2006 the Lamborghini Gallardo Spyder has a price tag of around $100,000.
The car features a 5.2 Litre V10 engine, goes from 0 to 100 km/h in 3.9 seconds, to 200 km/h in 12.0 seconds and has a top speed of 324 km/h
The car features a lower-ratio six-speed manual transmission and the soft top is fully retractable.
---
8 – Miami Beach Mansion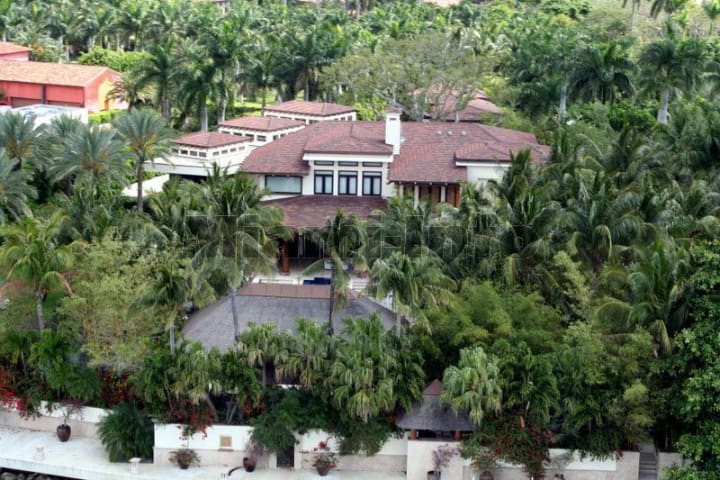 When you want to buy a home in Florida simply plonk down $14.5 Million for a home on Miami Beach's exclusive Star Island.
This secluded home is thought to contain nine bedrooms, twelve bathrooms, boat dock, and covers over 19,500 square feet.
The house is located on the man-made island that was completed in 1922 and is is also home to other celebrities including Gloria Estefan and Rosie O'Donnell.
Outside there is a guest house, tennis court, swimming pool, putting green, and a long private driveway.
He has famously kept photographers away from the home and several other houses on the island are thought to be worth up to $65 Million.
---
7 – The Maraya Yacht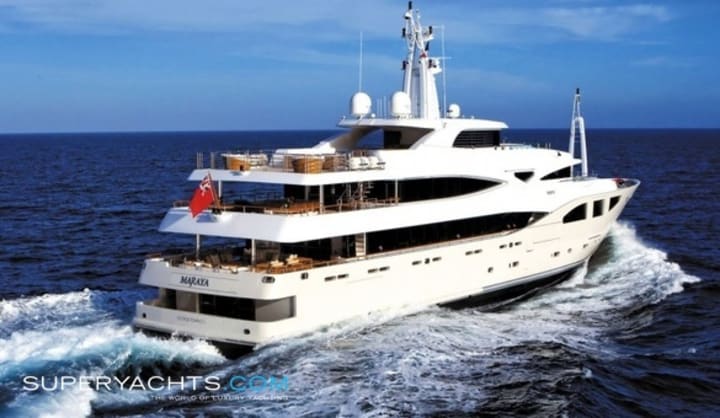 One of the nicest items on our list and definately one of the most picturesque, this large yacht is built for the big parties diddy likes to host.
The yacht can sleep up to 12 guests in 6 luxurious state rooms and features a large bar, projector and stage area.
The dining area provides a fantastic dining experience as well as lounging on the sundeck and enjoying the luxury living area.
The VIP room features a folding balcony and below deck you will find an area that houses the cars, tenders and toys that this amazing super-yacht provides.
---
6 – Alpine New Jersey Estate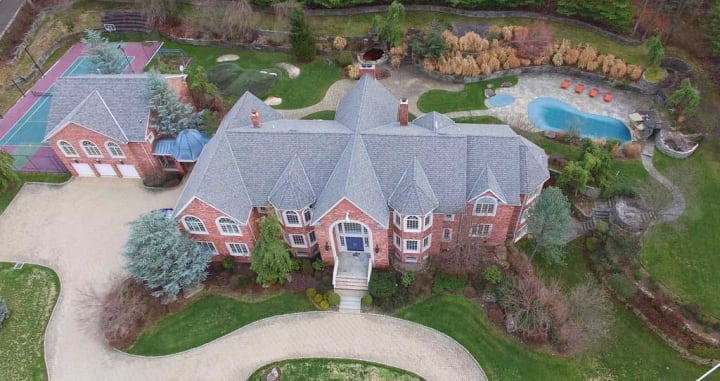 Listed for sale at a price of $13.5 Million, diddy purchased this house for around $3,814,885 in one of america's most expensive Zip codes in Bergen County, New Jersey.
The house sits on 17,000 square feet of land, has 3 acres of amazing gardens and has a swimming pool, a putting green and a detached guesthouse.
The house is gigantic and features over 26 rooms including numerous bedrooms and bathrooms, a large chef's kitchen, home theatre, home office and spa.
Located on the borders of border of Alpine and Closter, some of Americas richest and most sought after housing communities, this house is truly the American dream for Diddy.
---
5 – Rolls-Royce Phantom Drophead Coupe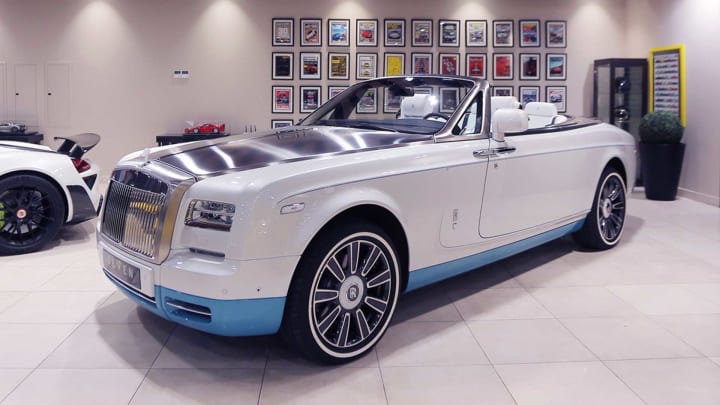 Handmade by some of Britain's best car craftsmen, Diddy's Rolls-Royce Phantom Drophead Coupe is thought to have set the star back $443,000.
The two-door four-seat convertible features backward opening coach doors and the exterior has an aluminum bonnet in favor of the more easily maintained stainless steel.
The car debuted at the 2007 North American International Auto Show in Detroit and Diddy owns a white version with many of the optional upgrades included.
The car has a 6.7 litre 12 cylinder 8A engine, Xenon headlights, anti-lock brakes and traction control, along with a 0-60 mph time of 5.8 seconds and a top speed of of 155 mph.
---
4 – New York City Condominium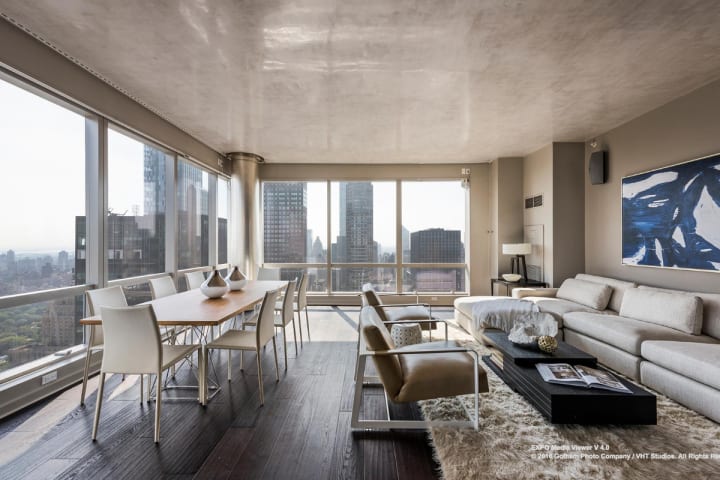 Located on the 66th floor at the Park Imperial Building in New York City, this massive condominium was recently sold for around $8.5 million while originally purchasing it for $5 Million.
This apartment has three large bedrooms and four bathrooms, opens on three sides and includes a view of Central Park, with his neighbors including music man Tommy Mottola and Deepak Chopra.
The apartment features a master suite, living hall and screen hall, with almost every room in the home featuring views of central park.
As with many other celebrities living in the area, it appears he has had enough of apartment style living and has moved on to a more interesting abode.
---
3 – Maybach 57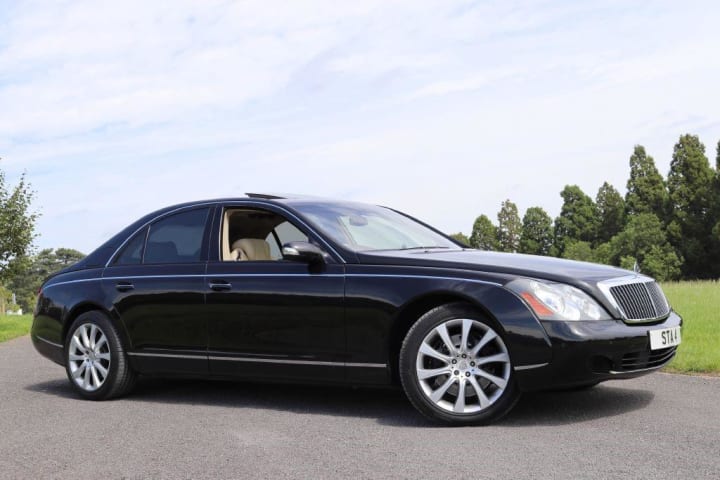 With a price tag of £243,780 and a twin-turbo 5.5-litre V12 capable of propelling the six-meter-long Maybach 57 to 155mph, its easy to see why this was a solid purchase for Diddy.
The leather and wood-trimmed interior features two phones, three televisions, a DVD player, and massaging seats and thats before the extensive optional extra's list.
The air suspension and adjustable dampers make for a smooth ride and if your looking for a chauffeur to drive you about then one is easily priced at around £37,600.
The car can go from 0 to 60 mph in 5.0 seconds, while top speed hits the 170 mph mark with ease thanks to the engines 605 horsepower output.
---
2 – The Shyer Vacation House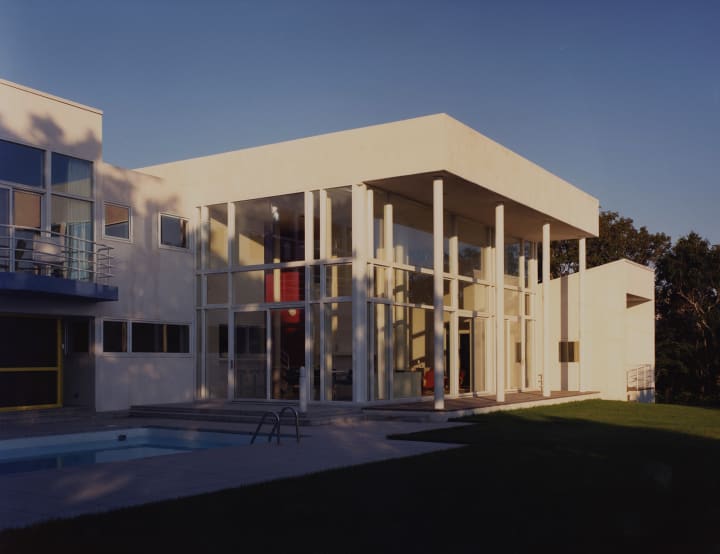 Located in the Hedges Banks Drive area of East Hampton this large modern style home is located next to a sandy beach and features a large swimming pool outside.
The home has huge floor to ceiling windows all over and includes a Carrera marble patio around the pool, a bar in the living room and a second bar by the pool.
The house features 4 bedrooms, state-of-the-art home theater, a large gated driveway to keep out the paparazzi and the private beach is only 3 steps away.
The whole house has been designed with modern living in mind and includes a tremendous amount of white including the floors, furniture and walls.
This is the perfect home for those celebrity parties which Diddy holds from time to time.
---
1 – Golden Necklace & Jewelry Collection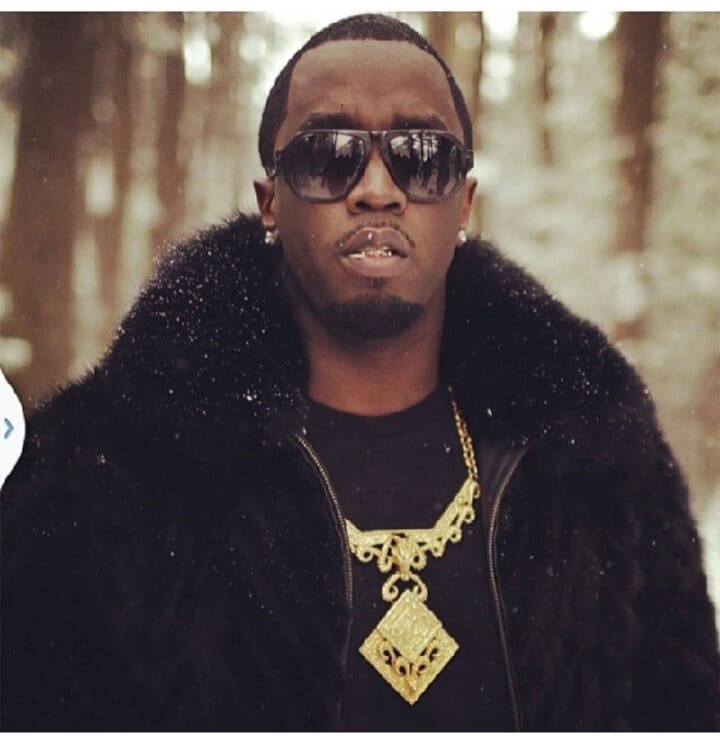 Thought to have cost Diddy around $500,000, this chain parted ways with the rapper shortly after the start of the Bad Boy reunion concert in New York City.
The chain, of course, is part of a larger jewelry collection that is owned by the star and includes other necklaces, rings and bracelets.
Some of the necklaces are covered in diamonds and are thought to be worth well over $1,000,000 each, with him also having several watches in his possession.
Some of the custom ring's he owns include a custom pinkey rink and several gold and diamond encrusted rings with embedded blue sapphires in the middle.
Diddy often wears his Bling to red carpet events, press conferences and to private parties where he can relax with friends.
---
---
Thanks for watching our video on 10 expensive things owned by The Worlds Second Richest Rapper Diddy, please throw a like on the video to support the on-going series, comment down below if you think I missed anything and subscribe for more top list videos coming soon!