Robert Mugabe ruled Zimbabwe with an iron fist for 34 years and he had an estimated net worth of around $10 Million Dollars today we look at his net worth and lifestyle.
---
---
---
---
10. Hong Kong Mansion
This $4 Million Dollar mansion is set in the green hills of Hong Kong's New Territories and is thought to have been acquired sometime in 2013.
The 1,200 square foot property is thought to contain numerous bedrooms, bathrooms and is decorated in elegance with the garden featuring a private driveway and private pool.
Some confusion has arisen as to who exactly owns the house, with one of Robert Mugabe's former friends claiming the property was stolen from him.
The house was used extensively some years ago while Bona Mugabe, Grace Mugabe's Daughter was living there while studying in Hong Kong.
The Mugabe's apparently abandoned the house after it was burgled some years later and there security detail moved them out.
---
9. Harare Mansion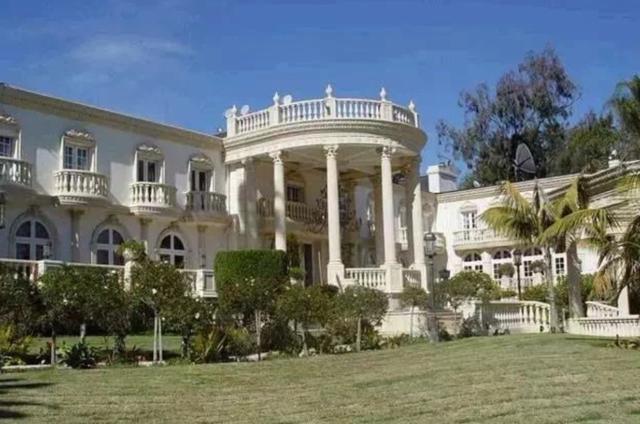 Located in the capital of Zimbabwe, this massive mansion could be considered more of a palace than a house.
The mansion features 25 bedrooms and war reportedly constructed by a company from Serbia and designed by a company from China.
Outside the house there are to lakes that sit on 44 acres of landscaped grounds and the whole compound is protected by a state of the art, multi-million dollar radar system.
The mansion features a large outdoor pool with roman style architecture, massive dining room with space for 30 plus guests and a large master bedroom with super king size bed.
Prices for the completion of the property are currently unknown however it's thought to run into tens of millions.
---
8. Luxury Travel Coach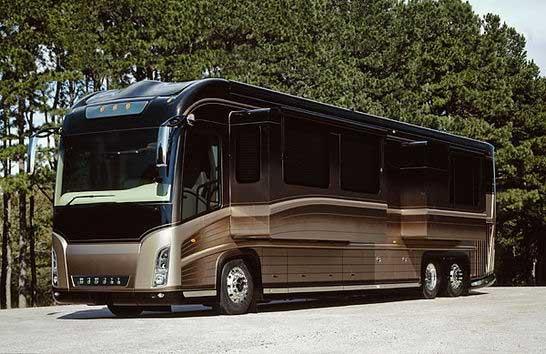 The whole coach is computerised and features an intelligent air conditioning system that can be accessed from the touch of a button on the coached computerised touch screen displays.
The coach features a bedroom and rear salon, bathroom, dining room and small integrated kitchen.
The living area is carpeted while the fixtures and fittings are made of gold.
The whole coach is computerised and features an intelligent air conditioning system that can be accessed from the touch of a button on the coached computerised touch screen displays.
There is a 20kw on-board generator, roof mounted air conditioning units, satellite navigation, a 23 inch LG Led TV, a 40 inch LG LED TV and 3 28 inch LG LED TV's.
---
7. Hamilton Palace
Mugabe is thought to own a part of Hamilton Palace, located in Sussex England, alongside his business associate Nicolas Van Hoogstraten.
The massive $40 Million pound structure has been left incomplete after work on the property ceased when Van Hoogstraten left the UK for business interests in Zimbabwe.
The property is surrounded by large gardens and a second building is partially constructed next to a large lake.
The mansion has been nicknamed the ghost house of Sussex after it was left a derelict construction site.
---
---
6. Farmland
After the land seizures back in the year 2000, its thought Mugabe and his family took at least 12 farms for themselves and converted some of them into personal retreats.
It's thought that the farms he owns cover somewhere in the region of 15,000 hectares and some of them are used directly to feed government employees and soldiers.
Many of the farms were seized from white people in the country and raised to the ground.
---
5. Balito Mansion
This house is thought to have been constructed for the sole purpose of the retirement of President Robert Mugabe.
The house has been described as a fortress with bulletproof windows, guard towers and even an underground bunker.
The compound features extensive parking areas, two man-made lakes and gardens filled with lush vegetation.
It's thought Mugabe's personal security services control access to and from the compound.
---
4. Mercedes Benz S600L
Robert Mugabe's Mercedes Benz S600L was custom-built in Germany and armoured to a "B7 Dragunov standard.
This means the car has the ability to withstand AK-47 bullets, landmines and grenades.
Its on-board features also include a CD Player, movies, Internet and anti bugging devices.
Moving away from the security features, the car was custom build in Germany and features a 4.7-liter twin-turbocharged V8 engine and run flat tires.
---
---
3. State Rolls Royce
One of the original parts of the pomp and pageantry that accompanied state openings of parliament in Zimbabwe, this car was often escorted by 200 soldiers and 30+ mounted policemen.
The car has the national standard on the front and is always guarded by Mugabe's personal protection detail.
---
2. Zimbabwe Consolidated Diamond Co.
Formed recently, this state Diamond Company was created to oversee the production of Zimbabwe's Diamond markets which are completely controlled by Mugabe and his government.
The company was set up after Mugabe caught diamond mines stealing directly from the government.
In a massive purge the mines were stripped of workers and new government authorised workers were sent into replace them.
The diamond mines are thought to have produced around $15 billion dollars worth of diamonds over the last few years, much of which was shipped out of the country behind the backs of the government.
---
1. ZANU PF
Officially, the Zimbabwean African National Union Patriotic Front is a conservative socialist ideology with the party maintaining both a politburo and Central Committee.
African nationalism and anti-imperialism in the form of opposition to Western domination of the world and liberalism are other key elements in the party's ideology.
Mugabe basically rules with an iron fist and all enemies of the state are eliminated, either by murder or by being dragged through the courts and executed.
The party controls all natural resources in the country, from farms to oil and diamonds to grain.
More recently the party and the wife of Robert Mugabe stated that if Mugabe died, he would contest the upcoming elections as a corpse.
Its thought that members of the party have made hundreds of millions off the backs of ordinary Zimbabweans.
---
---
---
---
Thanks for watching our video on 10 Expensive Things owned By Zimbabwean Dictator Robert Mugabe, please throw a like on the video to support the on-going series.