Today Vidello Productions takes a look at 10 Expensive Things Used at The Royal Weddings including royal coaches and cathedrals.
---
---
---
10. Royal Carriages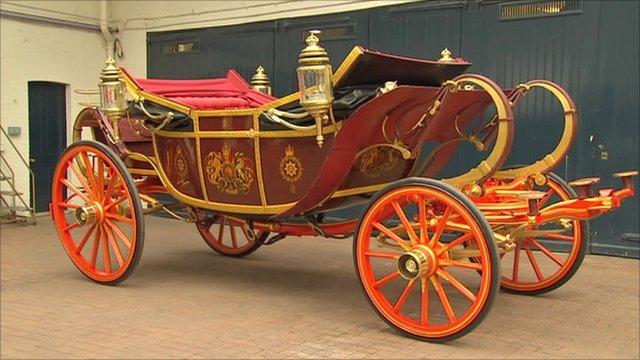 Whenever there is a Royal Wedding in the United Kingdom, you can be sure to see a few Royal carriages rolling through the streets.
One carriage, but by far not the most expensive is the Ascot Landau, which is one of five kept by the Royal Mews and are also used by the queen when she arrives at Royal Ascot.
Another coach that has a possibility of making an appearance is the Scottish State Coach, which is always kept as a back-up for a rainy day.
Sold to William Keppel, 7th Earl of Ablemarle who converted in into a semi-state Landau. In 1920 it was presented as gift to The Royal Family for Queen Mary.
The Carriage is usually pulled by four Windsor Grey Horses, with a further two acting as outriders and has a glass roof on the inside with passengers seated higher up for a better view.
---
9. St Georges Chapel, Windsor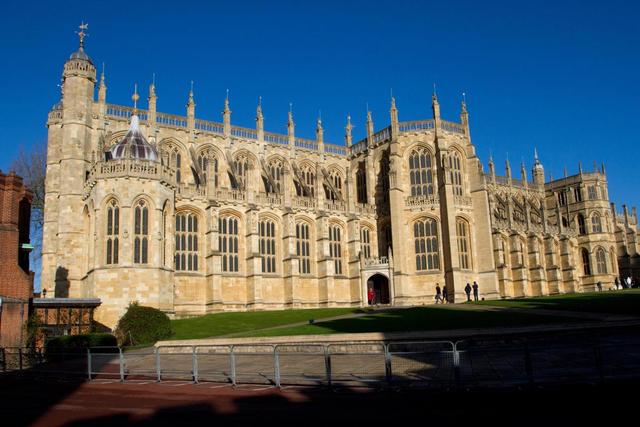 Designed in the high-medieval Gothic style and located at Windsor Castle in England, this church falls under the direct jurisdiction of the monarch, and the Chapel of the Order of the Garter.
Seating 800 people, It is located in the Lower Ward of the castle and was established in the 14th century by King Edward III.
It has been the location of many royal ceremonies, weddings and burials while Windsor Castle is a principal residence for Queen Elizabeth II and St. George's Chapel is the planned burial site for the Queen.
The church has celebrated many weddings in its time, including Peter Phillips and Autumn Kelly in 2008 and Prince Edward, Earl of Wessex and Sophie Rhys-Jones in 1999.
Costs are high when it comes to a venue like this with the average parking space at the Review Ground not less than £30.
---
---
8. Windsor Castle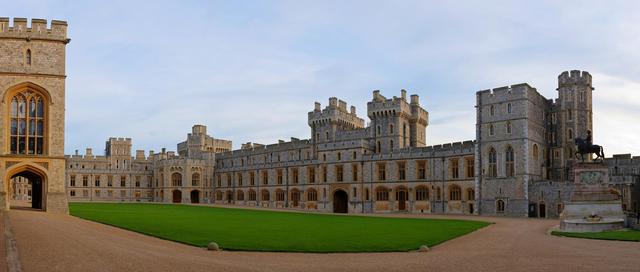 The oldest and largest occupied castle in the world and the largest occupied palace in Europe, Windsor Castle is the private weekend home for Queen Elizabeth II.
Founded by William the Conqueror in the 11th century, it has since been the home of 39 monarchs and is located in the English county of Berkshire.
While the castle is one of Britain's most visited attractions, it also plays host to many events, with Royal Weddings taking centre stage.
Crowds often line the streets to see the bride and groom come and go from the castle during a ceremony, and the castle is also used for state banquets and other royal events.
---
7. Queens Private Limousine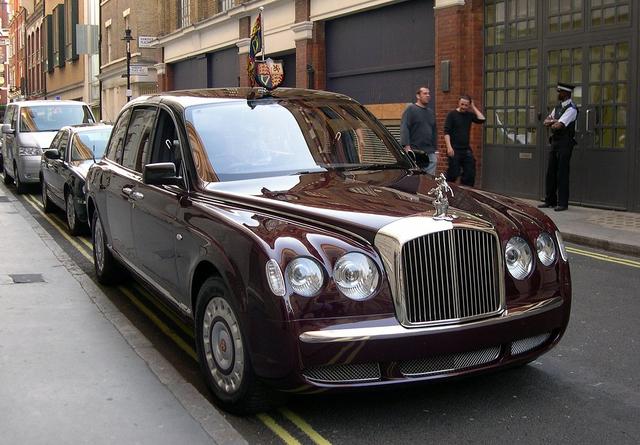 Featuring a twin-turbocharged, 6.75-litre V8 engine that has been modified to kick out 400hp, this official state car, created by Bentley for Queen Elizabeth II in 2002, carried Meghan Markle to St Georges Chapel in 2018.
The car has a maximum speed of 130 mph (210 km/h) and is is 83.0 cm (2.723 ft) longer than a standard Bentley Arnage.
It is equipped with broad coach doors that open to the rear almost 90 degrees and is thought to have cost around £10 Million pounds with a second identical car also thought to exist.
The Bentley has a mount on its roof for an illuminated coat-of-arms and a pennant, which can be inserted from inside the vehicle.
The limousines are equipped with flashing blue lights, two in the grill and two on the front bumper and the cars do not have number plates.
---
6. Westminster Abbey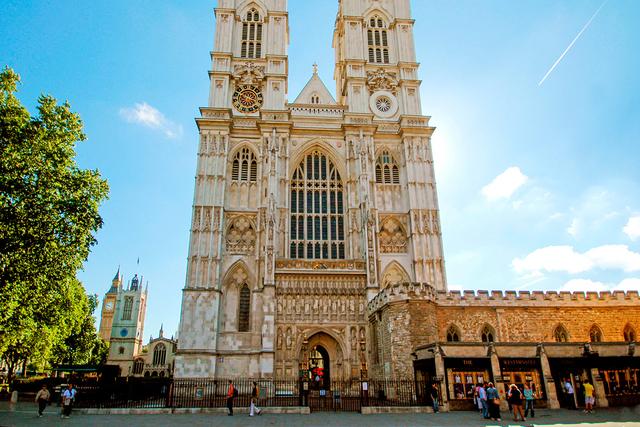 One of the most famous Abbey's in the world, this location has hosted some of the most famous Royal Weddings in the world including the Duke and Duchess of Cambridge and Charles and Diana Princess of Wales.
It is one of the United Kingdom's most notable religious buildings and the traditional place of coronation and burial site for English and, later, British monarchs.
Some of the other famous weddings to have taken place at the Abbey include, King Henry I of England to Matilda of Scotland in 1100 and Princess Elizabeth (now Queen Elizabeth II) to The Duke of Edinburgh in 1947.
The organ was built by Harrison & Harrison in 1937, then with four manuals and 84 speaking stops, and was used for the first time at the coronation of King George VI.
---
---
5. Wedding Cakes
When you think of Royal weddings, you can only imagine some of the amazing wedding cakes that are produced by the Royal kitchens.
Prince Harry and Meghan Markle's lemon and elder-flower sponge cake was created by the owner of Violet Bakery in Hackney.
The cake is the first Royal Wedding cake to not be a fruitcake as this has been the norm since records began.
Their cake alone is thought to have cost around £50,000 pounds however Prince William and Kate Middleton's Wedding cake was over 8 tiers high and had cakes stacked on top of cakes!
---
4. Wedding Dresses
We've done cakes, transport and locations, now its time to look at some of the clothes worn by Royalty at their big day.
Princess Diana wore an ivory silk taffeta and antique lace gown, with a 25-foot (7.62 m) train, valued then at £151,000.
Next up we have Kate Middleton who wore a dress created by Sarah Burton, creative director of the luxury fashion house Alexander McQueen and thought to have cost around £250,000 pounds.
Meghan Markle opted for a dress thought to have cost £387,000 pounds and was designed by Clare Waight Keller of House of Givenchy fame.
---
3. Private Residences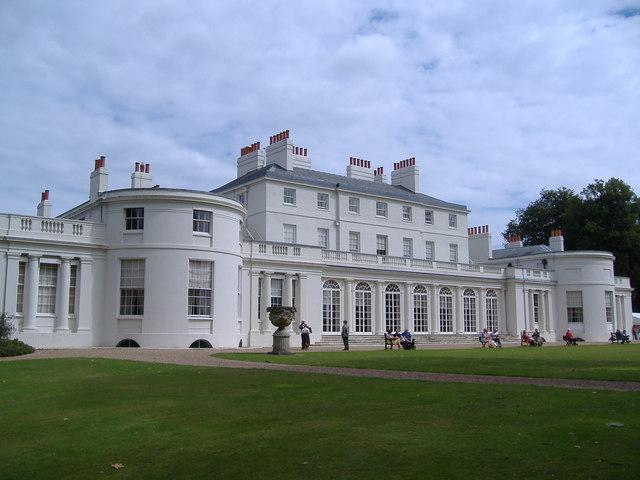 Many of the queens private residences are used during the day of a Royal wedding, however several are reserved for the lavish after parties that follow in the evening.
One such location, for Meghan and Harry's Wedding was Frogmore House, a 17th-century English country house owned by the Crown Estate.
The house is situated within the Frogmore Estate, which is itself located within the grounds of the Home Park, Windsor, Berkshire.
The house was used for the wedding reception of Peter Phillips, to Autumn Kelly in May 2008 and restorations on the property cost a total of £2.5 million by the time they were completed in 1990.
Buckingham palace was the location of a Royal lunchtime reception for Prince William and Kate Middleton in 2011 with the after party also taking place at the palace, hosted by Prince Charles.
---
---
2. Security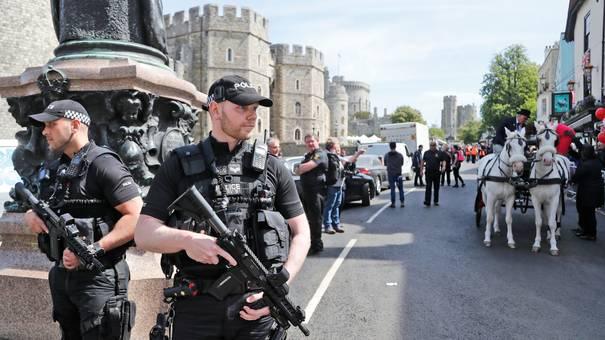 Possibly one of the most important things during a Royal Wedding, Security is provided mainly by the Metropolitan Police and Palace House Guard, with most other major security services involved in some form.
Security at these events does not come cheap with reports suggesting the operation for Harry and Meghan's wedding thought to have cost close to £30 million pounds.
30,000 police officers were deployed during the event with snipers being posted on rooftops and armed undercover officers watching for threats from the crowd.
---
1. Jewellery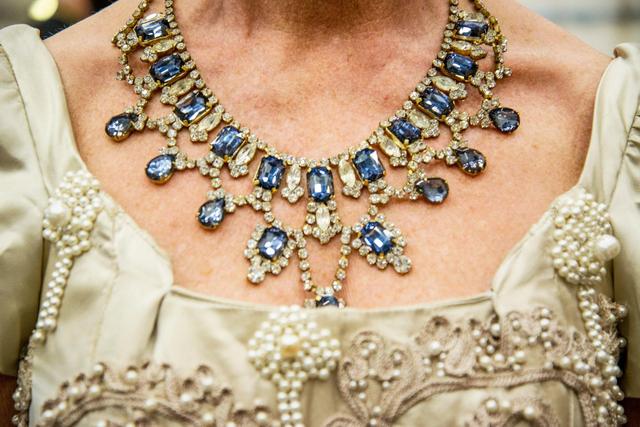 From wedding rings to flowers, lets take a look at the rest of the expensive things used at some point during the royal wedding Ceremonies.
With regards to rings, Harry and Meghan exchanged pieces worth £150,000 and while Kate Middleton's ring once belonged to Princess Diana, it to is thought to be worth £300,000.
Moving from rings to flowers now and no expense was spared for Harry and Meghan's wedding with floral arrangements thought to have cost around £110,000 at St Georges Chapel alone.
The Royals spent £26,000 on sausage rolls and hot tea for the 2,640 members of the public who had been invited and £300,000 was also spent to hire the glass marquee for the evening reception.
20 silver-plated trumpets that will announce the event are thought to have cost £90,000 pounds and the food and drink is thought to have cost around $680,000 for Kate and William's wedding in 2011.
Harry and William's uniforms are also thought to have cost about £10,000 each!
Overall the cost of these 2 weddings alone are thought to be somewhere in the region of around £70 Million pounds, with the royal family footing the bill for everything but security costs.
---
---
---
Thanks for reading our article on 10 Expensive Things Used at The Royal Weddings, please throw a like on the article to support the on-going series, comment down below if you think I missed anything and subscribe for more top list articles coming soon.