Saygin Yalcin has a net worth of $3 Billion and today Vidello Productions is taking a look at 10 of the most expensive things he owns.
---
---
---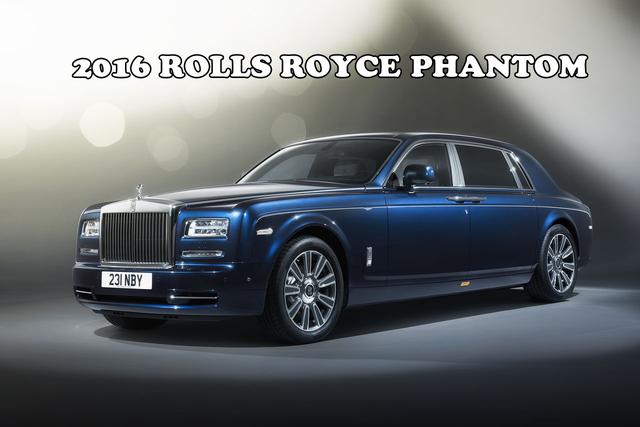 10. 2016 Rolls Royce Phantom
First of all, let's just say Saygin is big on his cars and one of his main company's deals in buying and selling them on a daily basis… but more on that later.
The rolls Royce Phantom delivers the utmost in motoring luxury and features an LED-lit star-like ceiling and a massive 6.75-litre V-12 engine that produces 453 horsepower.
At nearly 6,000 pounds and almost 20 feet long, the Phantom is Chevrolet Suburban-sized and is bigger than anything that isn't an SUV or a truck.
With regards to safety, Saygin's car features a suite of airbags, parking sensors and both front and rear cameras.
This, along with some of the standard customisation features includes alloy wheels, custom embroidery, custom made heated steering wheel and even an on-board umbrella for those rare rainy days in Dubai.
The average 2016 Rolls Royce Phantom comes in at $417,000 dollars
---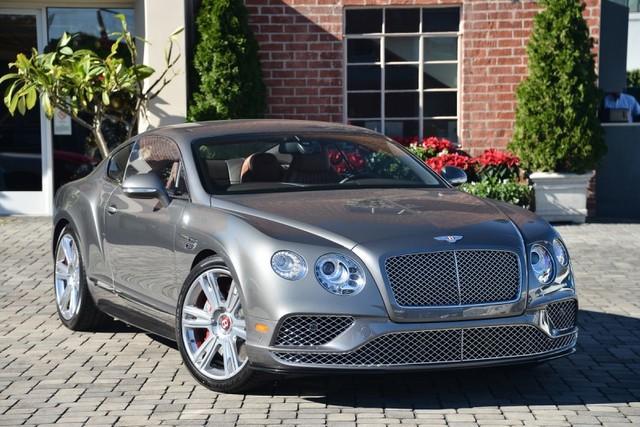 9. 2016 Bently Continental GT
Saygin promotes himself as a very safe driver and that's exactly what you need to be when driving the next of his cars on our list.
The 2016 Bentley Continental GT has unparalleled power and control, featuring a top speed of 206 miles an hour and a speed of 0 to 60 in just 3.9 seconds, this car gives Saygin a fantastic and safe drive while not eluding to comfort and performance.
There is an on-board infotainment system that features a touch screen display and a 30GB hard drive that offers up to 15GB of storage space for music and mapping data.
Real-time monitoring of your Tyre pressure and access to your phone's contacts through Bluetooth gives you the freedom of connectivity and safety on the road at all times.
Balanced Mode Radiator speakers also give an unrivalled sound experience and these are just a few of the features Saygin's Bentley Continental GT feature.
The price for this car comes in at $140,000 dollars
---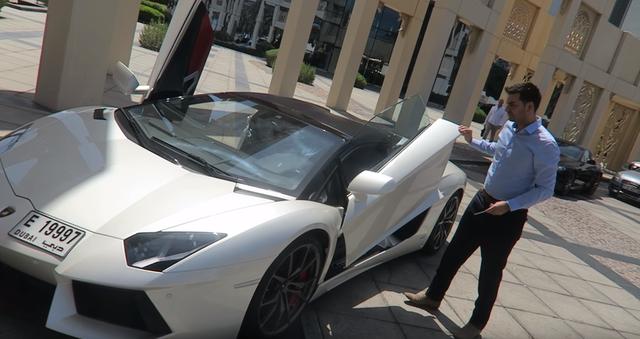 8. 2016 Lamborghini Aventador
If your a fan of Lamborghini's then the Aventador is a powerhouse in the fleet.
Saygin's Aventador is nothing short of amazing and features a crisp white exterior, V12 engine and dynamic steering system.
The driving performance of this car is unmatched and the light carbon fibre frame makes for great handling and an on-board high-tech control panel keeps you informed of your surroundings at all times.
With an acceleration of 0-60 mph in just 2.9 seconds and a top speed of 217 mph, it's easy to see why Saygin is very rarely late for a business meeting.
The Aventador also features Hydraulic assisted power steering, Electronic Stability Control and Carbon-ceramic brakes.
The total price for this Lamborghini model you ask? Close to $493,000 dollars and that's without customisation!
---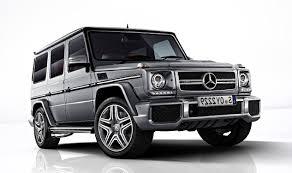 7. Saygin Yalcin Mercedes G Wagon
As seen on a more recent episode from Mo Vlogs, Saygin owns a Mercedes AMG G-Wagon.
This amazing piece of machinery features a V8 engine, 544 brake horsepower and an eco start-stop feature.
This four-wheel-drive Goliath can take on any terrain thanks to its 4ETS traction control system and some of the technology inside the G Wagon is an online media interface, internet access, DAB digital radio and Harmon Kardon Logic 7 Surround Sound System.
The price for a 2016 model comes in at around $170,000
---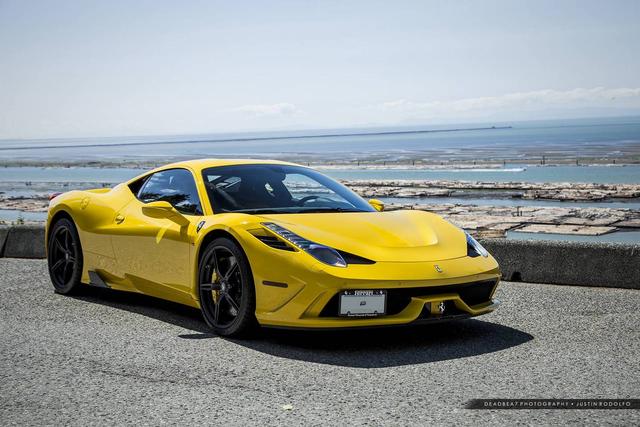 6. Ferrari 458
Supercars don't come much more exciting than this and once again Saygin's love of cars gets the better of him.
With a 570 bhp 4.5-litre V8 engine, this car has the ability to get you where you need to go fast.
It features a seven-speed twin-clutch semi-auto gearbox, multi-link rear suspension, inspired from F1 cars, carbon-ceramic brakes and a top speed of 200 mph.
The car's interior was designed with input from former Ferrari Formula 1 driver Michael Schumacher and feature a layout similar to racing cars with the steering wheel incorporating many of the controls that are usually found on the dash or stalks.
The price for this amazing piece of technology comes in at roughly $243,000 dollars new.
---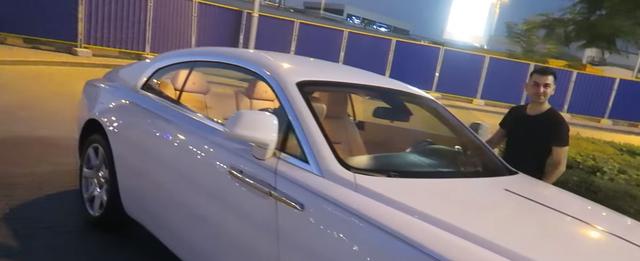 5. 2016 Rolls Royce Wraith
Its been seen in several YouTube videos and the rolls Royce Wraith is by far one of the nicest cars on this list.
Featuring rear-hinged doors, on-board climate control, power steering and luxury interior this is one car than cannot be missed.
Saygin can benefit from feeling safe in this car which includes an advanced crash management system, smart airbags that adjust to occupant size and force-limiting seat belts.
This car comes with a 6.6-litre twin-turbo V-12 rated at 624 horsepower that propels the car from 0-60 in a swift 4.4 seconds.
Total price for a 2016 Rolls Royce Wraith? $492,000 dollars
---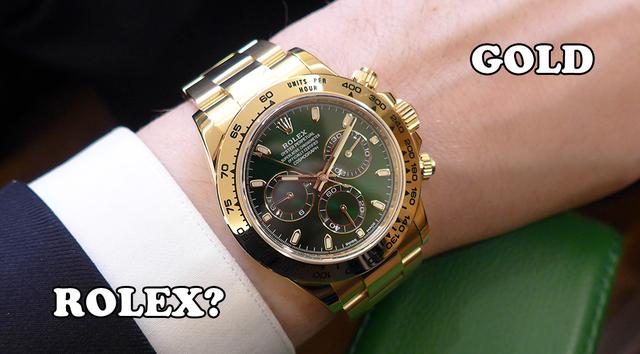 4. Gold Hublot Watch
Seen in several of his videos, Saygin appears to own a gold plated Hublot watch, however not much is known about the watch he wears and we may undoubtedly be wrong.
Leave comments down below if you know what watch he wears and if it is indeed a gold Hublot!
Gold Hublot watches come into a price tag region of around $64,000 dollars.
---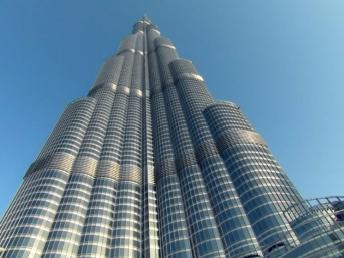 3. Burj Khalifa Apartment
When you live close to the top of the worlds largest building its not hard to see why you're on top of the world.
The total price for this Lamborghini model you ask? Close to $493,000 dollars and that's without customisation!
Saygin owns an apartment atop the Burj Khalifa, currently the tallest building in the world at 828 meters.
This type F Burj Apartment covers 1,778 square feet and features access to both a community pool and gym.
As well as the amazing views across the city, this apartment features an open kitchen equipped with a stove, fridge and dishwasher, dry pantry and storage room, tile, marble and wood finishing and has access to private reception service, concierge service, 2 allocated parking spaces and a communal tennis court.
Access to the worlds highest observatory is also included and Saygins apartment features the main bedroom along with a guest bedroom and luxury bathroom.
Access to these apartments is strictly controlled with private passwords and elevators.
Total cost for one of these stunning apartments comes into the region of $1.6 Million Dollars.
---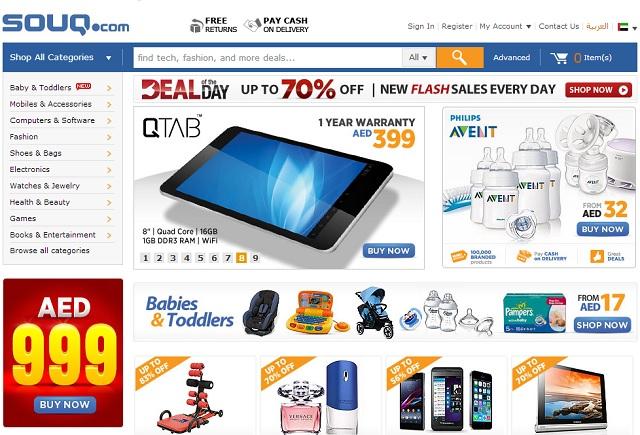 2. Souq.com
Souq.com is the largest eCommerce site in the Arab world. Every month, Souq.com attracts more than 35 million visits to its catalogue of more than 1 million unique products in 30 different categories.
The company, owned and operated by Saygin Yalcin sells consumer electronics, household goods, fashion, watches, perfumes, toys, and baby products and was established in 2005.
Today operates both as an award-winning retail business and an online marketplace that allows SMEs, merchants, brands and distributors to distribute their products online.
The total value of Souq.com is estimated to be worth close to $1 Billion Dollars
---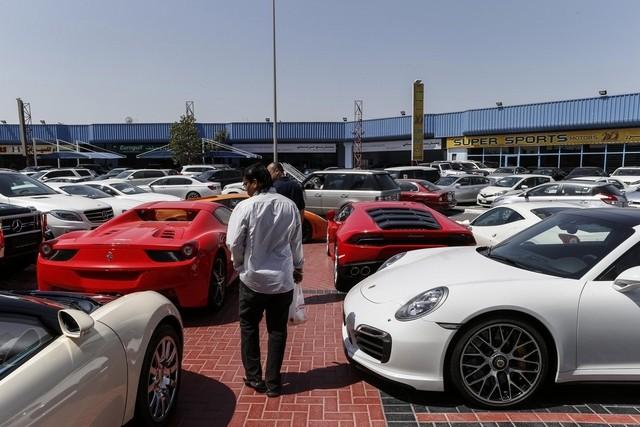 1. Sell Any Car.com
The newest of Saygin Yalcin's businesses, SellAnyCar.com was set up so that people all across the middle east could sell their car quickly and efficiently.
The business exploded within its first month and has expanded ever since, with one particular shop featuring in a Vlog episode from Dubai You Tuber Mo Vlogs.
The company has also been featured in many top news organisations including Forbes and the national.
You can get an online quote for your car on their website or they aim to buy your car within 30 minutes at one of there drop-in centres.
The current net worth of this arm of Saygin's Empire is around $1 Billion Dollars, although it has unprecedented growth and could double within the next year.
---
---
Thanks for watching our above video on 10 Expensive Things Owned By Dubai Billionaire Saygin Yalcin, please leave a comment down below if we missed anything, throw a like on the video to support the series and subscribe on YouTube for more top 10 videos coming soon.