Vidello Productions is taking a look at 10 expensive things Previously Owned By Stan Lee.
---
10 – Hollywood Hills Mansion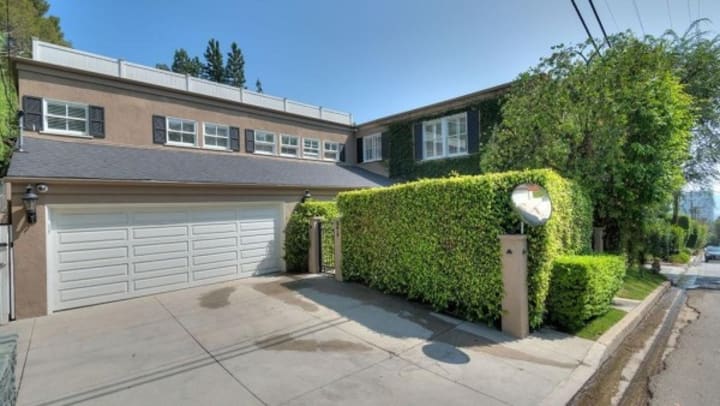 Located in a gated area within the prestigious Hollywood Hills this large mansion covers over 5,285-square-feet and features an in-home movie theater.
Stan Lee bought this property in 2015 just after selling his previous Los Angeles property for $2.8 million dollars.
The house has four bedrooms, seven bathrooms, a remodeled kitchen and the vibrant red doors open up to an expansive entry, wide hallways, and formal dining room
Outside you will find a pool, spa, and patio with the home located right above Los Angeles's famed Sunset Strip area.
9 – Audi S8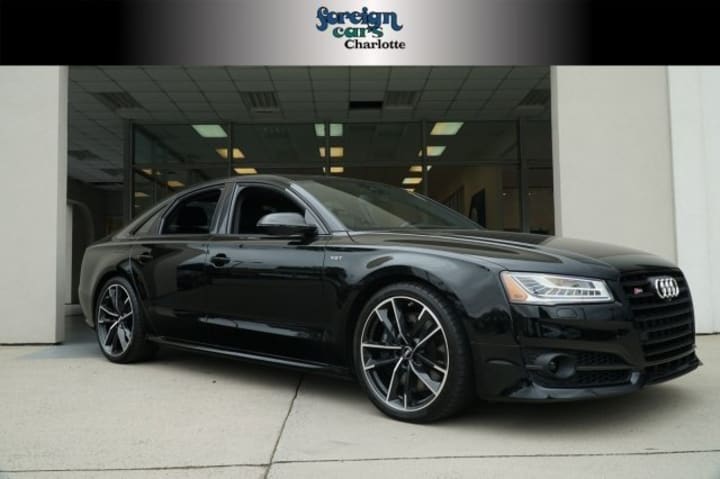 Modern, fast and the day-to day car for Stan Lee in his later years and before his death in November 2018, this car costs on average $127,000 dollars.
This car has a compact twin-turbo 4.0-liter V-8 engine that spins out 605 horsepower and 517 pound-feet of torque.
Acceleration to 60 mph (100 km/h) takes only 3.8 seconds, a maximum top speed of 190 mph (305 km/h) and it has an 8 speed transmission.
Inside you will find a three-spoke steering wheel, center console with ambient lighting in the side pockets and LED lighting inside the forward-sitting cup holders.
The center console also features a large infotainment display that has navigation control built-in.
8 – Comic Book Collection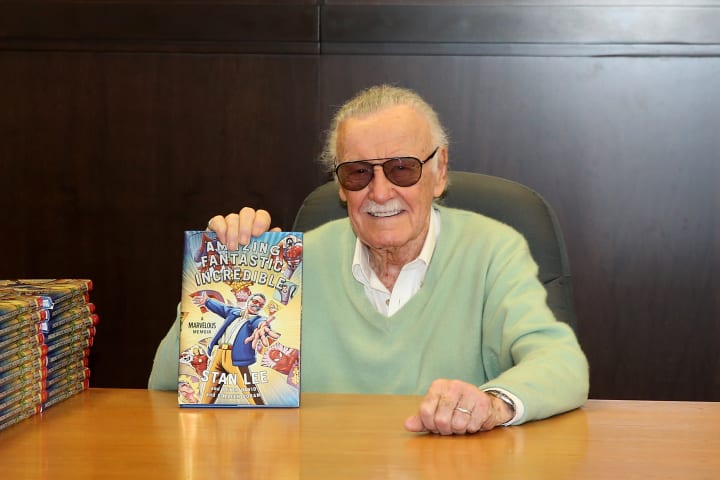 Considered to now be one of the biggest and most expensive collections in the entire world, Stan Lee's collection could almost be described as priceless.
Some of the star's works went on sale recently with one comic, The Amazing Fantasy #15 Spider-man, published in August 1962, that was signed and written by Stan Lee, thought to be worth $50,000 alone.
Many of the other comic books within the collection, that are thought to total somewhere in the region of 32,000 with some worth $3000 to $4000 dollars each.
Some are limited editions and some are first editions, with hard back copies thought to be worth more to collectors.
7 – Mercedes SEL WI26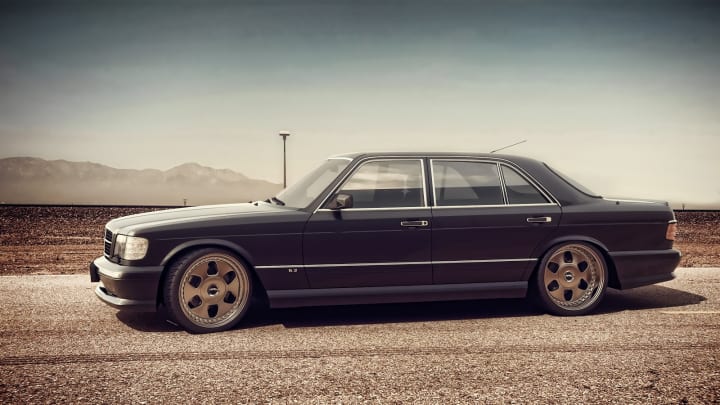 Stan Lee was quite a fan of classic cars and his Mercedes SEL WI26 was manufactured by Mercedes-Benz sometime between 1979 and 1992.
Premiering in September 1979 as the successor to the W116 line, the W126 was the second generation to officially bear that prestigious designation, "special class."
The car has a straight-six, 5.5 Litre V8 engine and numerous safety features, unique for the time, including Airbags, Traction Control and Seat Belts.
Courtesy lights are fitted on the underside of the doors, an optional fully automatic climate control system and Eight-way powered, dual stage heated front seats certainly make this one of Stan Lee's most technologically advanced motors at the time of purchase.
The car had a top rated speed of 228 km/h (142 mph) and a 0-100 km/h (0-60 mph) speed of 7.6 seconds.
6 – Ferrari 308 GTS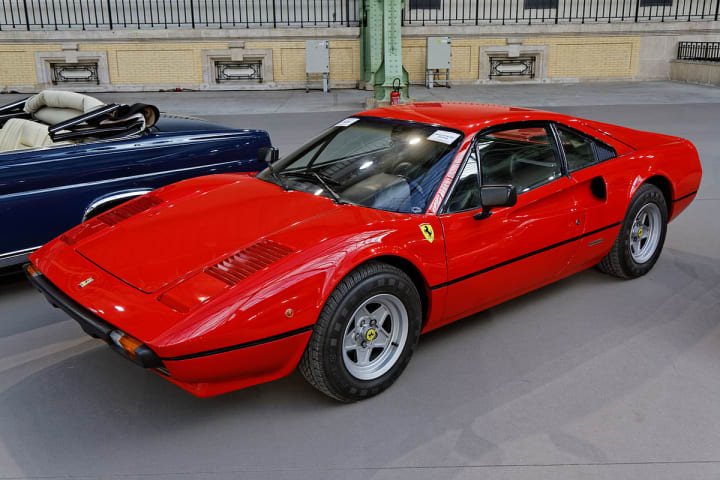 This two-seater sports cars manufactured by the Italian company Ferrari from 1975 to 1985 features a 2.9 L Tipo F106 AB V8 engine.
His version of the car had Five-spoke 16-inch alloy wheels, together with a sports exhaust system, high compression pistons, and high lift camshaft.
Today you can expect to pay anywhere between $60,000 and $150,000 for one of these cars and prices depend on condition at the time of sale.
For those interested in a bit of history, the 308 was made famous by the television series Magnum, P.I. and was also featured in the in the Cannonball Run movie in 1981.
5 – Chevrolet Camerro 1967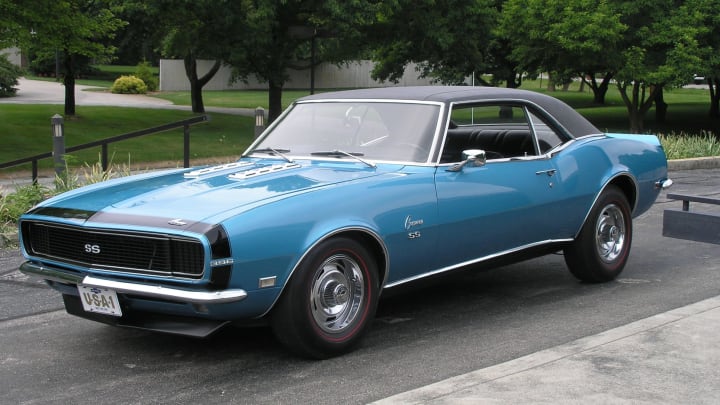 We have covered the fastest cars in Stan Lee's collection, now we cover one of the most famous and the Chevrolet Camerro 1967 is just that.
First introduced in September 29, 1966 for the 1967 model year, this car had choice of either a 5 litre straight-6 or V8 engine.
Almost all of the 1967-1969 Camerro's were built in the two U.S. assembly plants located in Ohio and California with some also produced in the Philippines, Belgium, Switzerland, Venezuela, and Peru.
The Camarro series of cars were made famous in films such as the Gumball Rally in 1976 and Charlies Angels in the year 2000.
More recently the cars have featured in films such as the Transformers series and 2 Fast 2 Furious with the estimated rice tag of the 1967 cars coming in at roughly $167,000 dollars today.
4 – Dodge Challenger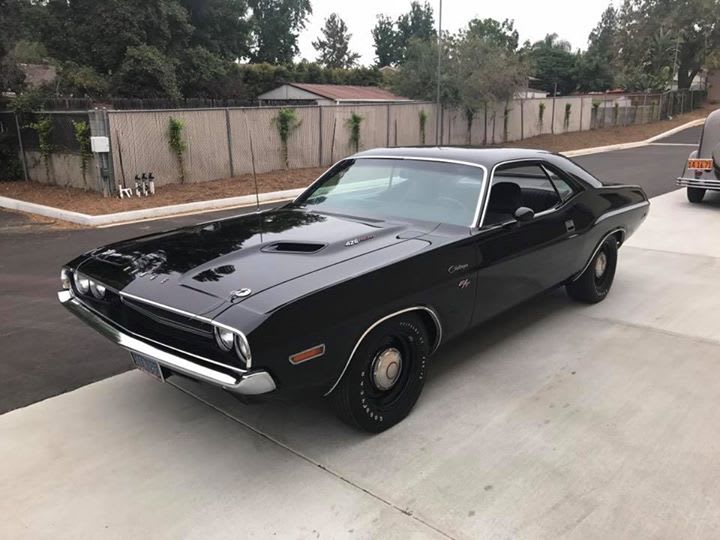 Introduced in fall 1969 for the 1970 model year, the Challenger was one of two Chrysler E-body cars, the other being the slightly smaller Plymouth Barracuda.
The car was a rather late response to the Ford Mustang, which debuted in April 1964 and is considered to be one of the great classic American Muscle Cars.
One modified 2012 Dodge Challenger, that was designed around Stan Lee's character "The Punisher" was signed by Lee, Tim Duncan and Mike Choi and featured a large punisher symbol on the front.
Stan Lee's version has a top speed of 211 km/h (131 mph) a 0- 100 km/h 5.1 seconds and a manual 4-speed gearbox with rear wheel drive.
3 – Los Angeles Mansion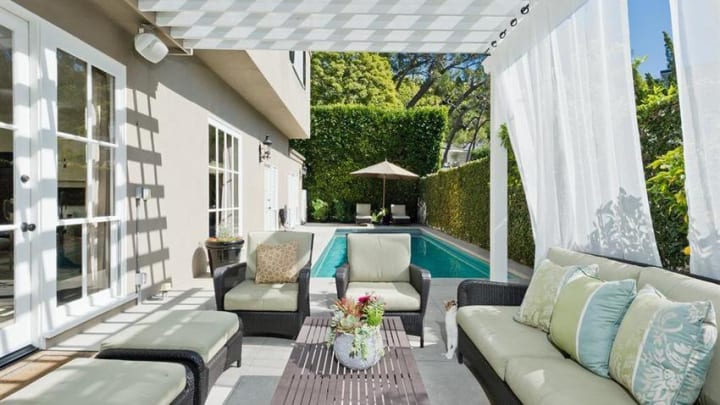 The second of Stan Lee's massive homes located on the west coast, he sold this pad back in 2016 for around $3.23 million dollars.
This pad covered 5,000 square feet and 5 bedrooms, 7 bathrooms, sun-filled kitchen and a cozy family room.
The home also had a garden patio, butler's pantry and dining room with vaulted ceilings along with a large living room and guest suite with private bathroom.
Outside there is a relaxation area that has a large heated swimming pool and this can be accessed through the large bay windows, with privacy given from several large green hedges.
2 – BMW 507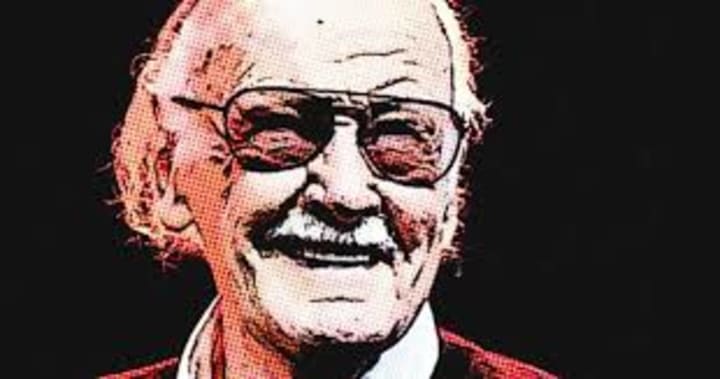 Produced by BMW from 1956 to 1959 Stan Lee's BMW 507 was one of the rarest cars he ever owned with a total of only 252 cars ever built.
Conceived by U.S. automobile importer Max Hoffman, the cars had an aluminium fuel tank of 110 liters that was located behind the rear seats.
The car had a 0–100 km/h (0-62 mph) acceleration time of 11.1 seconds and a top speed of 122 mph with purchase prices around $10,500 at that time.
The average price in today's market for a BMW 507 is $900,000 dollars as only 202 of the cars remain and at an auction in London in October 2007 one car fetched $904,000 dollars.
1 – Pow! Entertainment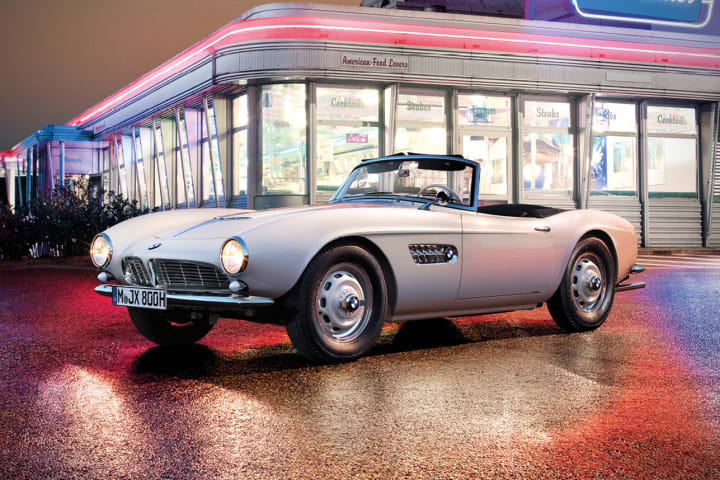 Formed in 2001 by Gill Champion, Arthur Lieberman and Stan Lee, the company had its headquarters at Metro-Goldwyn-Mayer's headquarters in Santa Monica, California.
The company was involved in everything from a superhero program that would feature Ringo Starr to a villain fighting Hugh Hefner and his playmates.
On December 31, 2009, The Walt Disney Company's Catalyst Investments acquired a 10% stake in POW! for $2.5 million, coinciding with its full acquisition of Marvel Entertainment.
Stan Lee's Lucky Man was picked up in March 2015 by Sky1 to be adapted into a one-hour, 10-episode show, as a POW! co-production with Carnival Films and his first UK drama series.
In May 2017, POW! was acquired by Camsing International Holding.
Camsing USA vice president Shane Duffy was named CEO while Gill Champion retained the presidential roll.
Stan Lee was Chief creative officer when he died on November 12th, 2018.
---
---
Thanks for watching our video on 10 Expensive Things Previously Owned By Stan Lee, please throw a like on the video to support the on-going series, comment down below if you think I missed anything and subscribe for more top list videos coming soon.