Tekashi 6ix9ine AKA David Hernandez has a net worth of $5 million and Vidello productions is taking a look at 10 expensive things he owns.
---
---
---
10. Rainbow Ferrari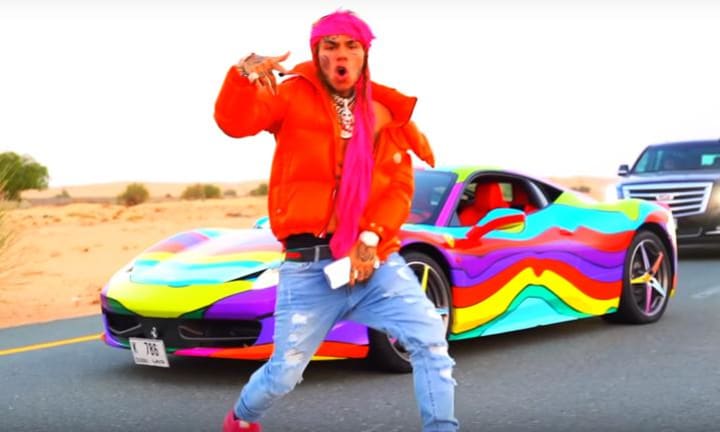 Its one of the flashiest Ferrari's you will ever see and its the one Tekashi 6ix9ine was seen driving 200mph on a street in Dubai.
Minutes after spending $50,000 in the Gucci store he jumped into this car which is rainbow Ferrari 458 and took off at speeds of up to 200mph.
The car actually has a top speed of 210 mph (340 km/h), a 0-60 speed of 3.4 seconds and is powered by Ferrari F136 V8 engine.
Officially unveiled at the 2009 Frankfurt Motor Show the 458 replaced the F430 model and has a rough price tag of £200,000 ($242,223).
There was a three year waiting list when the car launched and features include a 7-Speed Dual Clutch transmission, 4-corner ceramic self-ventilated disc brakes and a triple exhaust pipe to give the car a nice sporty look.
The car was made famous after it featured in Tekashi 6ix9ine's music video titled STOOPID and the car was also featured on the Mo Vlogs YouTube Channel.
---
9. New York House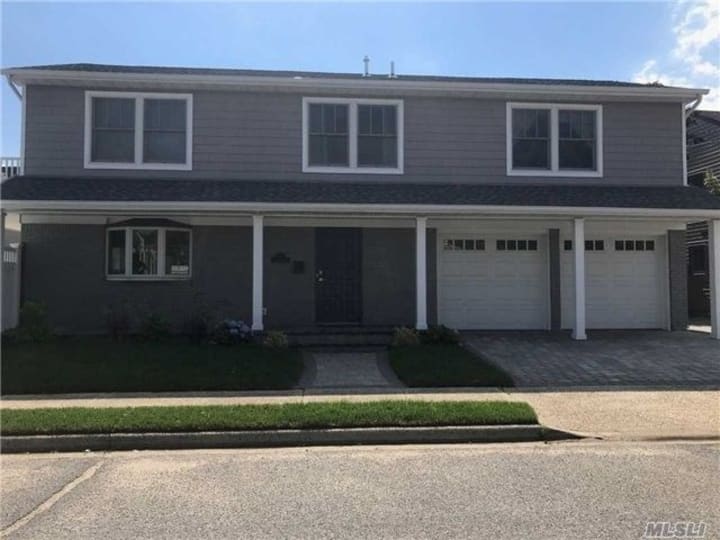 Located on Long Island, this modest four bedroom home was the focus of an incredible hunt from Tekashi 6ix9ine fans after the star was rumored to have purchased it.
Recently released from prison after serving nearly two years, the rapper was said to be staying in four months in home confinement at the property.
The home has a large balcony where Tekashi 6ix9ine can enjoy the sun and his wads of cash, while the home features a very bland exterior with gray paint on the walls.
The home had a very interesting make-over before he moved in and was built in 1971 with it on the market for $500,000 after a series of non-sales.
New hardwood floors, an open floor plan, and updated bathrooms all feature inside, while outside there is a large pool taking the price tag up to a massive $1.5 million dollars.
Its understood that, after security concerns, he no longer lives at the home, as for whether he still owns it? we have no idea!
---
8. Chevrolet Tahoe Custom Wrap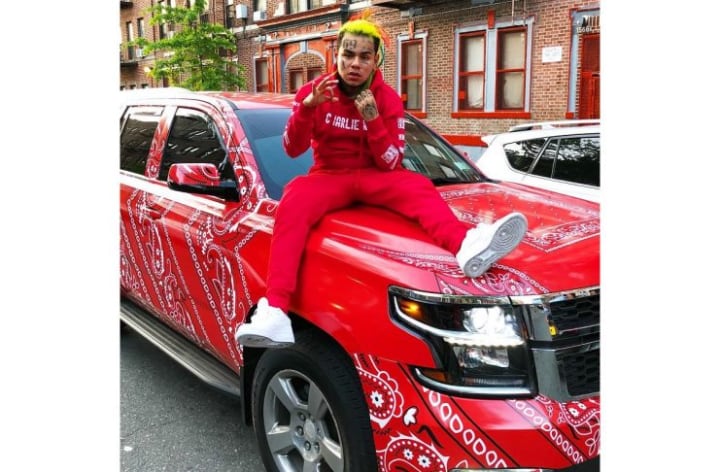 Nicknamed Treyway Blood SUV because of the dramatic color wrap, this custom ride is paisley-wrapped and it really does stand out.
The car was also the one he was unfortunately robbed in and the car features a top speed of 113 mph and a 0-60 speed of 5.7 seconds.
The Eco-tec3 V8 5.3 liter engine is joined by an 6-speed automatic transmission and delivers ample muscle, solid towing capabilities, and decent fuel economy.
The Chevrolet Tahoe is a very reliable vehicle, however with security in mind we definitely think 6ix9ine should upgrade to something like a Mercedes S600 Guard or Range Rover Sentinel.
---
7. Corvette C3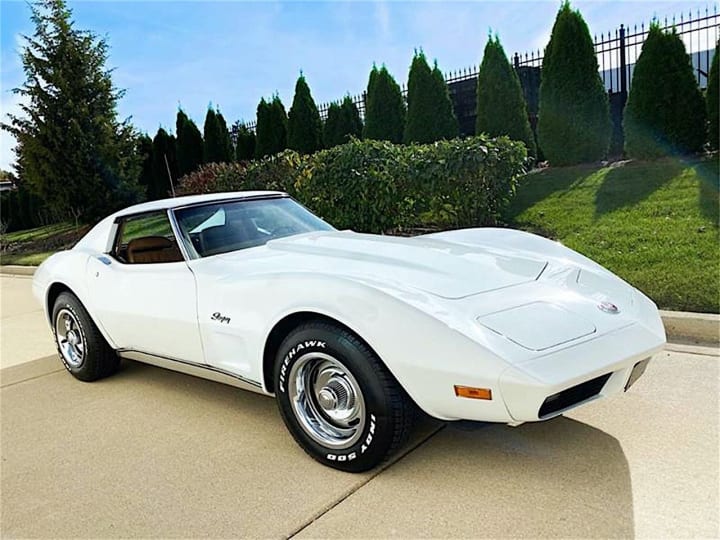 Produced from 1967 to 1982 by Chevrolet, this car features the 3-speed Turbo-Hydramatic automatic transmission and a price tag of $14,800 dollars.
While many models of the car were produced the standout model is easily the 1982 collectors edition.
This model comes with a hatchback rear window, special and exclusive aluminum wheels, a "0" in the sixth digit of the VIN rather than the "8" found on standard Corvettes and was the first Corvette to sell for more than $20,000
Engine sizes in these cars range from the 5.0 Liter LG4 V8 all the way to 7.4 Liter LS6 V8 with top speeds in excess of 198 km/h and a 0-60 time of 5.5 seconds.
---
6. Rolls Royce Ghost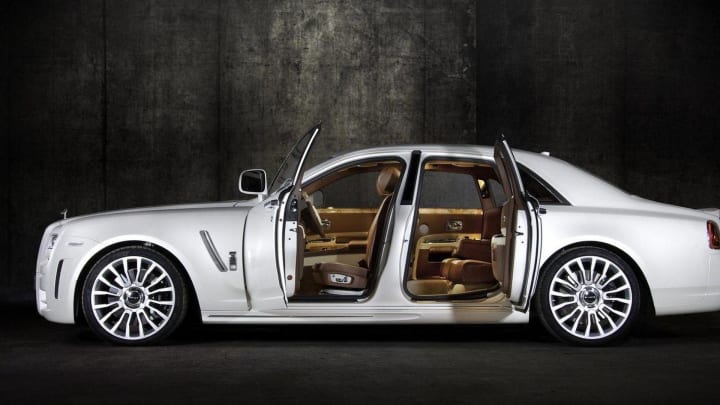 Another treat purchased by Tekashi 6ix9ine after leaving prison was this amazing luxury car produced by Rolls Royce that was nicknamed the RR04.
A more measured, more realistic car than the Phantom, the retail price is around £170,000 pounds and the ghosts Extended Wheelbase was introduced in 2011.
Announced in April 2009 at the Auto Shanghai show, the car was designed by Andreas Thurner and is based on a heavily modified BMW 7 series.
The Ghost uses parent company BMW's iDrive user interface, has a top speed of 155.3 mph and can accelerate from 0-60mph in just 4.3 seconds thanks to its on-board 6.6L Twin-Turbo V12 engine.
Encase your wondering which color Tekashi 6ix9ine went for… well it wouldn't be called the ghost for a reason it it wasn't white!
---
5. Jewelry Collection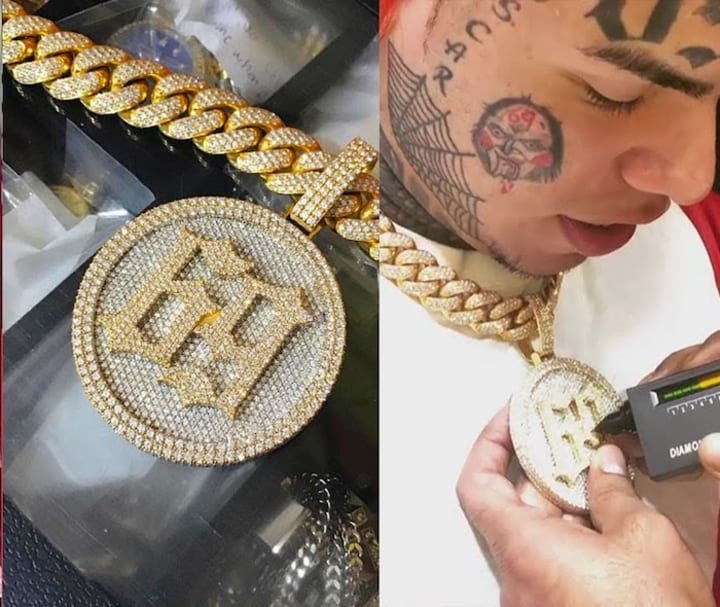 Known for splashing the cash on expensive jewelry, Tekashi 6ix9ine has been seen in many bling shops over the years.
He once spent over $300,000 dollars on a shark style jigsaw necklace just after getting out of prison and a "69" chain purchased in January 2020 was thought to be worth around $150,000 dollars.
Then there is the robbery that cost him roughly $750,000 in jewels and left him hospitalized and claiming it was an inside job from people within his inner circle.
---
4. Lamborghini Huracan Spyder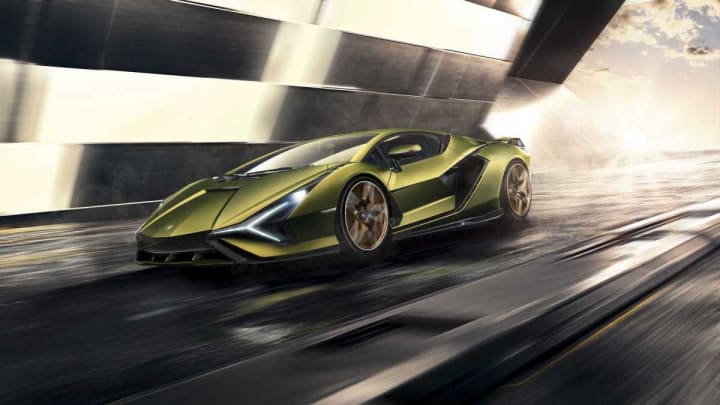 Just looking at Tekashi 6ix9ine's Lamborghini Huracan Spyder will remind you of the song Black and Gold and those are the only colors on this 181,320 pound car.
Maximum speeds can reach between 201.3 to 201.9 mph and with a kerb weight of 1,509 to 1,542kg the car can achieve a 0-60 time of 3.2 seconds.
The Multi Point Injection v10 engine on this car means it needs some serious stopping power and it has thanks to specially designed contoured steel brakes.
The passenger compartment features a cutting-edge 8.4-inch touchscreen system built into the center console and Pirelli PZero tires keep it on the road.
The Lamborghini Infotainment System II takes care of the entertainment for your passengers and the new electro mechanical power steering is designed to adapt to any driving conditions.
---
3. Diamond Encrusted Inhaler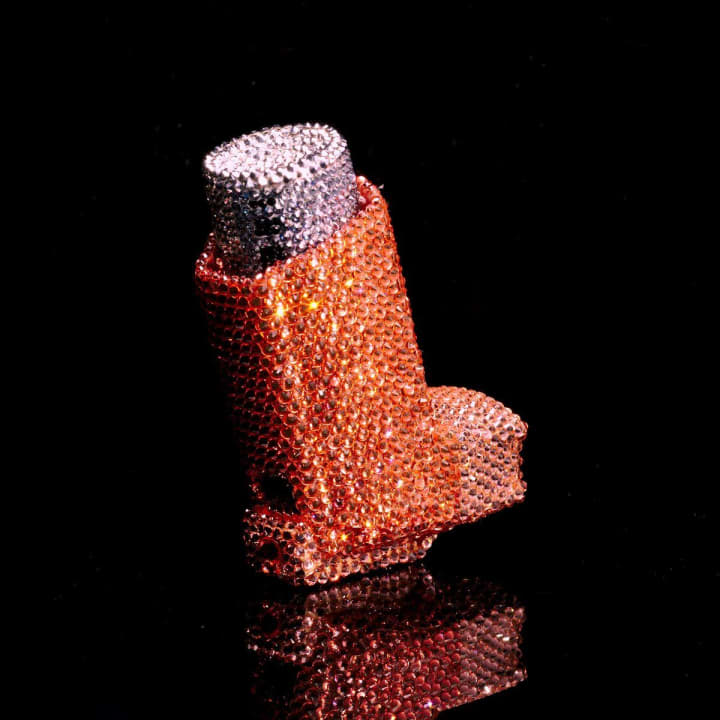 Received as a gift from rapper 50, cent this amazing diamond encrusted inhaler is attached to a gold necklace.
Designed by celebrity jeweler JimmyBoi the breathing aid is covered in diamonds and will certainly help with those a luxury coughing fits.
Due to his asthma condition, he was put on house arrest for the remainder of his prison term, no doubt this little gist will certainly come in handy as its not something you would wanting to be using on the inside.
---
2. McLaren P1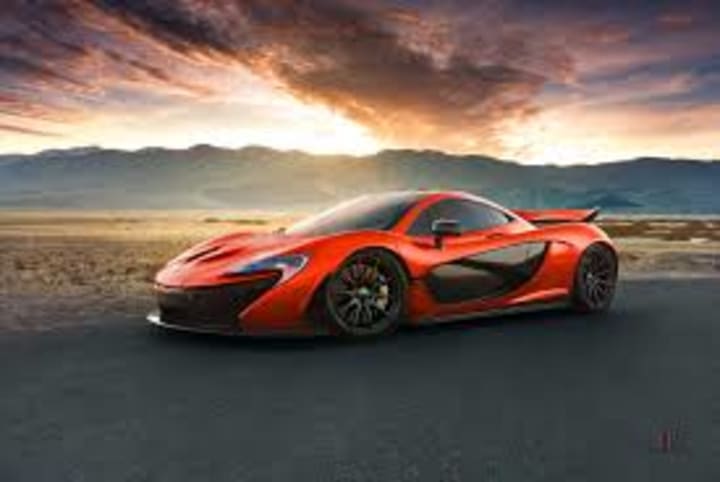 This amazing limited-production plug-in hybrid sports car utilizes both hybrid power and Formula one technology.
The car is not cheap and comes with a price tag of almost $900,000 dollars, and its active suspension and adjustable aerodynamics make it more than worth this price.
Top speeds can be in the region of 217 mph and it easily accelerates from zero to 60 mph in 2.7 seconds.
Sales of the P1 began in the United Kingdom in October 2013 and all 375 units were sold out by November but its understood Tekashi 6ix9ine purchased the car second hand and may not still have it.
---
1. Watch Collection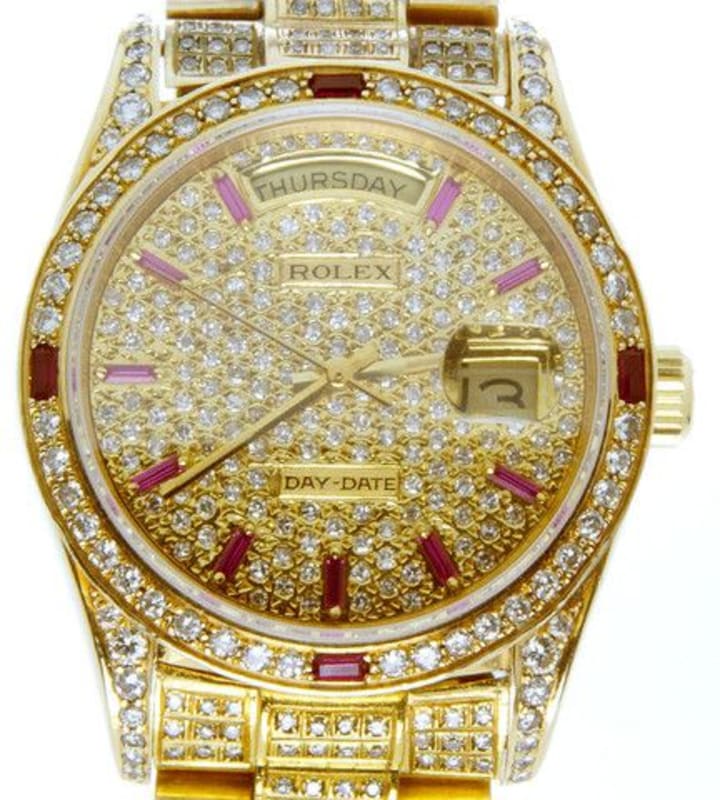 Another big thing on Tekashi 6ix9ine's list are watches, and the rapper is almost always seen with one on his wrist.
He sports a Rolex President Day-Date which has a price tag of roughly $37,550 dollars and as with everything the rapper wears, its bezel is covered in diamonds.
Only diamonds that are at least IF in clarity are used and diamonds that are between D and G in color are favored for use on most watches.
Another watch that he was seen wearing shortly after his release from prison is the incredible Richard Mille Flex, thought to be the RM51-02 Tour-billion on Diamond Strap model.
This watch retails for around 757,000 pounds and was described an an early release treat for the star who spend more than $1.5 million dollars on watches.
---

---
Thanks for watching our video on 10 Expensive things owned by Tekashi 6ix9ine, please throw a like on the video to support the on-going series, comment below if you think i missed anything and subscribe for more top-list videos coming soon.