Vladimir Putin is the 2nd and 4th president of the Russian Federation, hes the former Prime Minister of Russia with an estimated net worth of between $70 and $200 Billion Dollars.
---
---
---
---
10 – $75,000 Dollar Toilet
Before we even get to Putin's massive fleet of air-planes, we examine this ridiculously expensive toilet that is in-fact on board one of them.
Its reported that the toilet could be made out of solid gold or at least have gold fittings and heated toilet seats.
Its currently unclear weather the toilet plays music, gives you a massage or which plane its on.
---
9 – Watch Collection
Vladamir Putin has been photographed with a number of interesting watches on his wrist.
Its thought that in total his watch collection comes to around a price of $1 Million dollars.
Some of the most expensive watches in Putin's collection include Rolex watches, a 70,000 Patek Philippe Perpetual Calendar, and a 15,000 Breguet Marine.
One of the most expensive watches owned by the Russian president is the Lange & Sohne watch that is covered in crystal glass and features gold arms.
---
8 – Massive Car Collection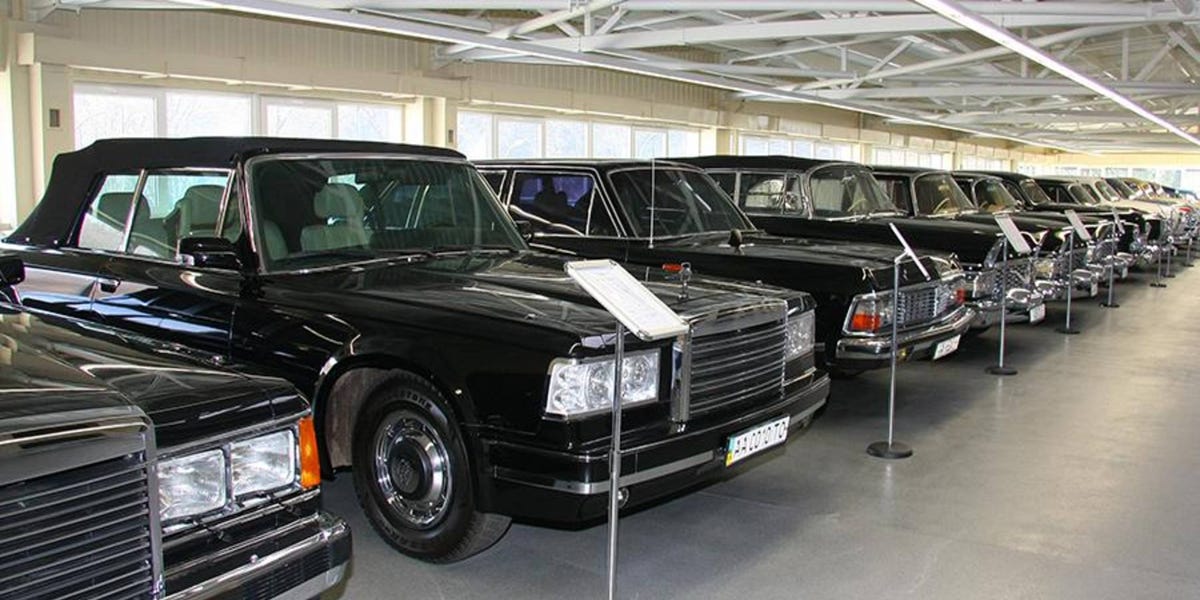 Vladamir Putin is known to have a collection of cars that could total as many as 700.
These cars include many that are built in both Germany and Russia, including Mercedes Benz collections, and the ever popular LADA range.
The collection is also thought to have a select number of rare and super cars including Lamborghini, Ferrari, Bentley and even a Formula 1 car that Vladimir Putin once drove.
---
---
7 – Plane Collection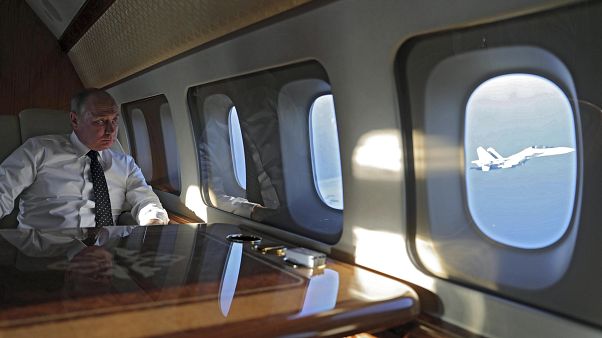 Remember the toilet that we mentioned earlier? Well that sits on the private plane of Vladimir Putin, one of the many air-planes that he has access to.
Some of the planes that are thought to be available at a moments notice include the Presidential Jet, Ilyushin-96, Boeing 747 and he is even rumored to have access to a Airbus A380.
Overall its thought that Putin's Plane collection totals almost $1 Billion dollars, with him having access to almost any type of plane, no matter what the size.
---
6 – Helicopter Fleet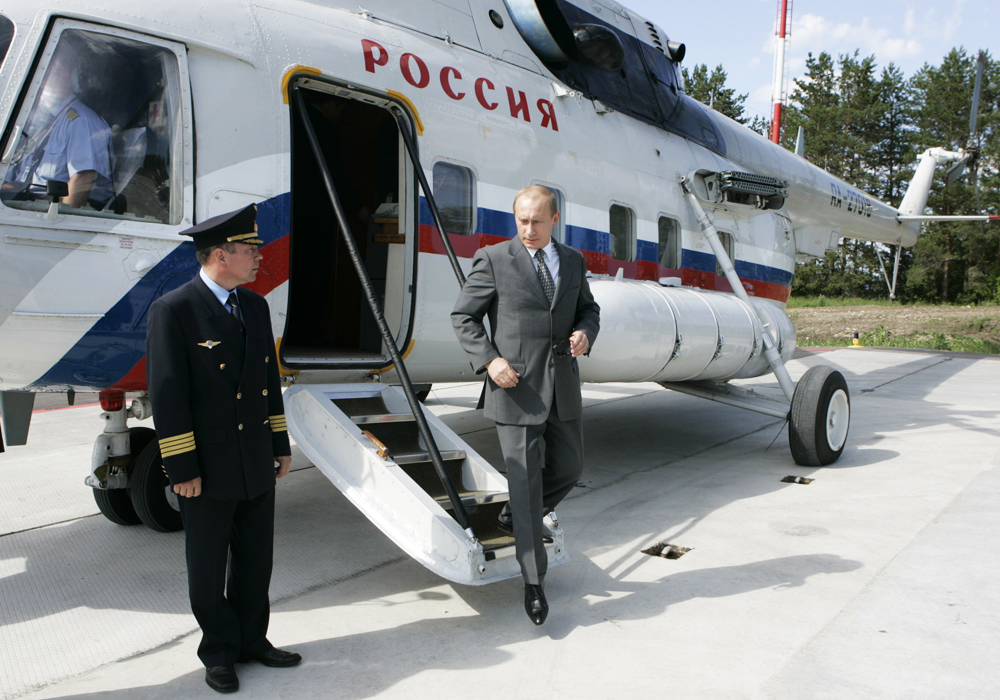 Backing up his fleet of planes, Putin also has access to around 15 different types of helicopters, some of which are used privately, and some used for Presidential Duties.
The helicopters are thought to be armed to the teeth with sophisticated defence measures just in case anyone decides to try and harm the president.
The most impressive helicopter in the fleet is the Mi-8 that has been fully customized for the safety of Vladimir Putin
---
5 – Presidential Super Yacht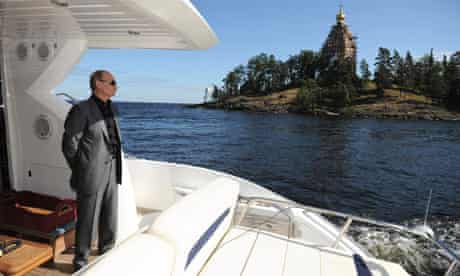 Coming under a larger fleet of around 4 yachts, the presidential yacht of Vladimir Putin has to be one of the best.
The luxury yacht has a length of almost 58 meters and features a spa, pool with waterfall, BBQ deck and 4 amazing en-suite bedrooms.
The other 3 yachts Putin owns are said to be spread throughout the country and are accessible anytime he decides to visit.
---
4 – Oil and Gas Companies
Its well known that Vladimir Putin has business dealings in some of the largest Gas and Oil companies in Russia.
Its thought that he owns large amounts of shares in Gazprom which is one of the largest gas companies in Russia and the one that currently supplies most of the gas to Europe.
Its also thought he owns smaller stakes in Lukoil, Rosneft and Pipeline monopoly Transneft.
Its clear that oil and gas exploration has lead to a vast increase in the wealth of the president.
---
---
3 – Art Collection
Something that has come to light more recently, is the fact that Vladimir Putin was reported to have been given a massive Art collection.
Situated in an ordinary apartment block in Moscow, the collection is guarded 24/7 by police and private security.
The collection is thought to include over 1000 works by Leonardo Da Vinci, Michelangelo, and other famous artists.
Its thought that the collection was hidden in an attic during the Russian revolution and remained there until 1968 when they were re-discovered.
The entire collection is thought to be worth in the region of $2 Billion Dollars.
---
2 – 3.5 Ton limousine
This insane car is thought to be designed by Porsche and features everything the American Presidential Limousines have.
It reportedly features thick armour plating, bulletproof windows, bomb proof exterior, on board blood for the president, its own oxygen supply and can even withstand chemical attack.
The car is apparently kept in a secret location somewhere in the Kremlin and has never been used or seen, as its only for use during a severe emergency like a Nuclear or Terrorist attack.
---
1 – Billion Dollar Palace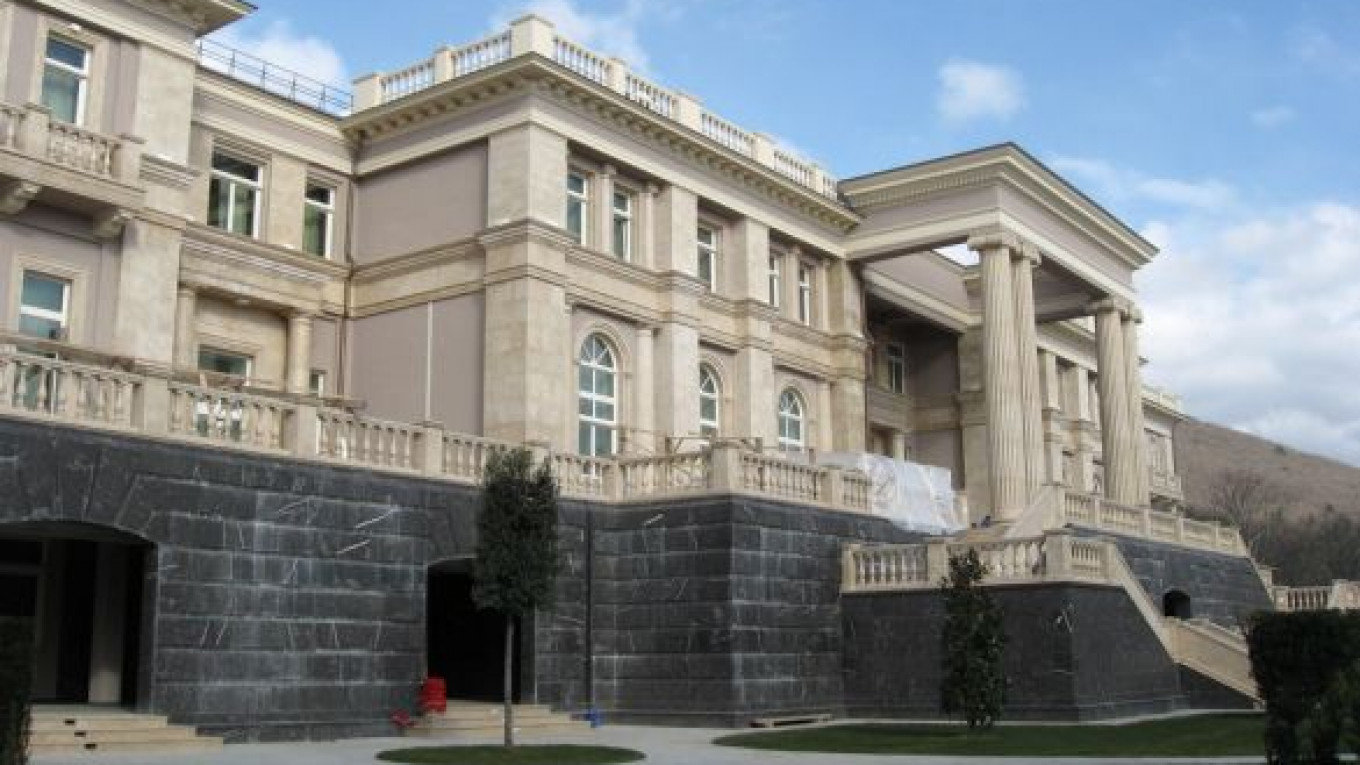 Its thought that in total, Vladimir Putin has around 20 Palaces and villas in his Russian empire.
One of these that clearly stands out from the rest is an Italian style palace nicknamed The Putin Palace.
The whole project was top secret until it was completed and the media were kept well away from the construction area.
The whole site is estimated to be worth $1 billion dollars and is around 750,000 square-meters.
Its thought to feature a casino, theatre, amphitheatre, church, swimming pools, sports grounds, helipads, 65 hectares of landscaped gardens, tea houses and staff quarters.
While Vladamir Putin has denied he owns the palace, investigations into the construction have dug up money trails leading back to the president.
---
---
---
---
Thanks for reading this article! Be sure to check out another great article here, watch the video here and check out more great content on our homepage!