Everyone loves McDonalds, and why pay through the roof when you can use these 10 easy tips to save money* when ordering your Mackey Ds or possibly even get it completely FREE?
---
---
10 – 99p Cheese Sandwich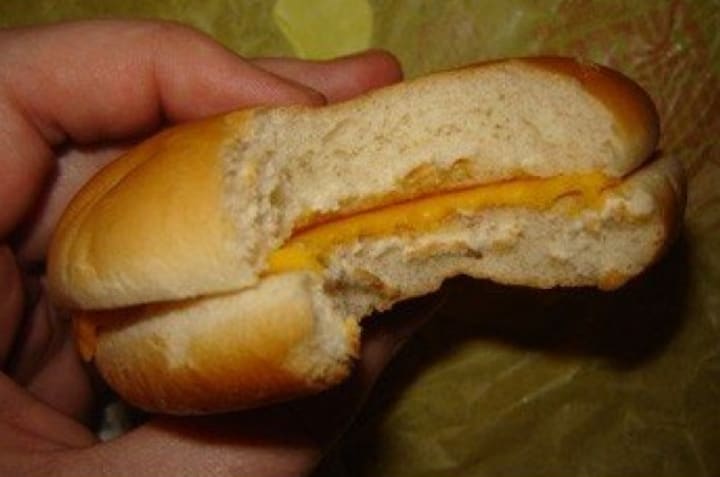 So you are short of cash and only have a quid in your pocket… well guess what, you're in luck because you can use the customization tool on the self-service kiosks to create your very own 99p Cheese and Pickle Sandwich.
First, you must select the basic cheeseburger option, then remove all the "guts," leaving just the cheese, and pickles.
You can remove the pickles, too, if you don't like them and then add an extra slice of cheese for around 20p.
Hey, presto, you have a 99P cheese sandwich and you could probably throw a bunch of other things in for less than a quid, too!
---
9 – £2.50 Off the 'Burger King' at McDonald's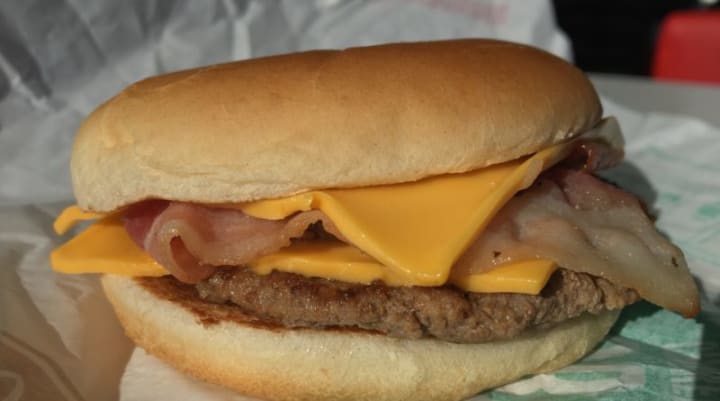 Want to copy your favorite Bacon Double Cheeseburger from Burger King while at McDonalds? Well, now you can with this neat trick using those handy Self Service Kiosks.
The best thing is the £4.39 Burger King version can be made for a steal at McDonalds by ordering a £1.49 Double Cheeseburger—just add bacon for an extra 40p, bringing your total to £1.89.
Congratulations, you have constructed a behemoth that is 57 percent cheaper than the original product; chow down and enjoy your prize.
---
8 – Unlimited Big Mac and Fries for £1.99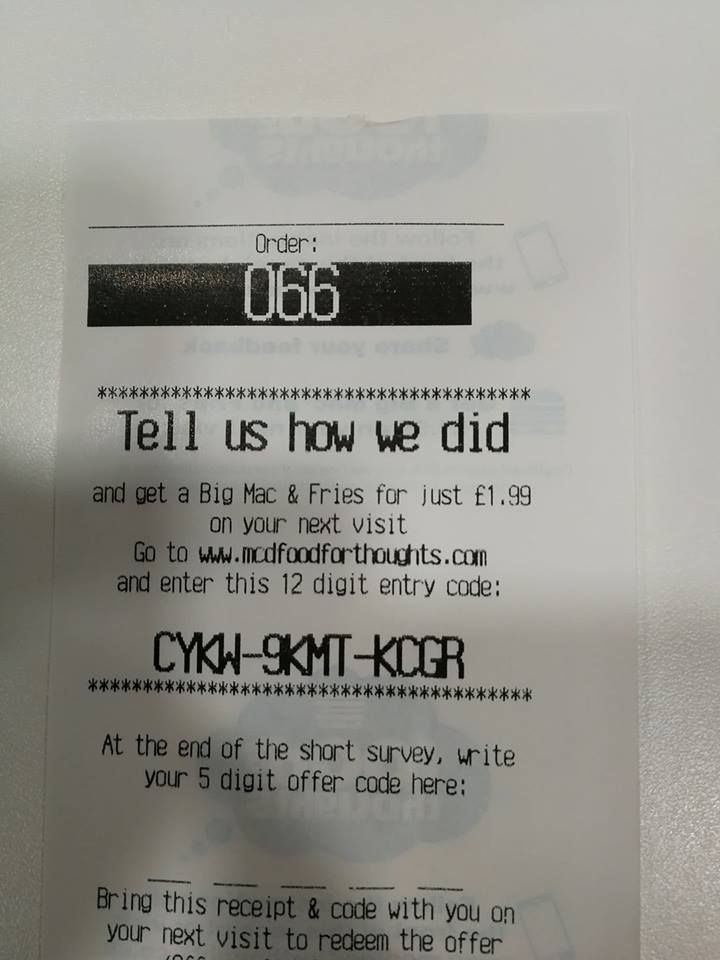 This one sounds too good to be true, however, it actually isn't and you can get this deal (without a drink) every time you go to Mcdonalds for £1.99.
So whats the catch you may ask? Well, when you get your receipt for your full-priced meal, return to the restaurant and enter the Food for Thoughts code located at the top of the receipt.
You can then exchange this in the restaurant for a £1.99 Big Mac and fries. And the best part? You can do this over and over again!
---
7 – The Universal Credit Big Mac (Save £1.70)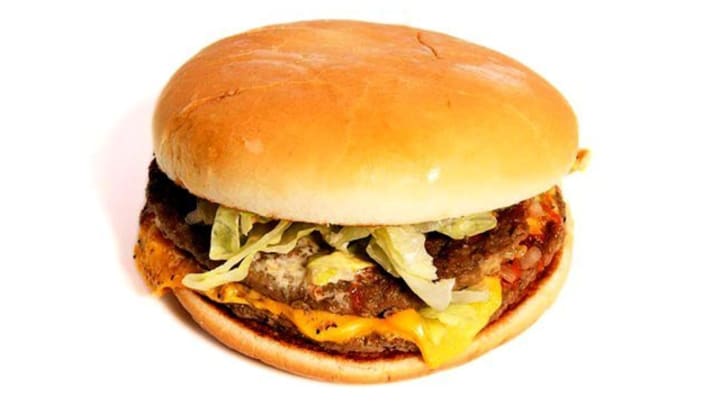 Are you looking to save a few pennies when just ordering a Big Mac on its own? Well, behold the cheap mans Big Mac… a Big Mac with a few bits missing.
The "Universal Credit Big Mac," as I like to call it, can be had by simply ordering a £1.49 Double Cheeseburger and adding the following free extra ingredients: Shredded lettuce, onions, pickles, mustard, and mayonnaise (for a makeshift Big Mac sauce).
While you are missing a slice of bread, and the McDonalds Big Mac sauce, it will taste somewhat like a Big Mac and it's a lot cheaper than the original!
---
6 – The Cheap Man's McChicken Sandwich (Save £2.20)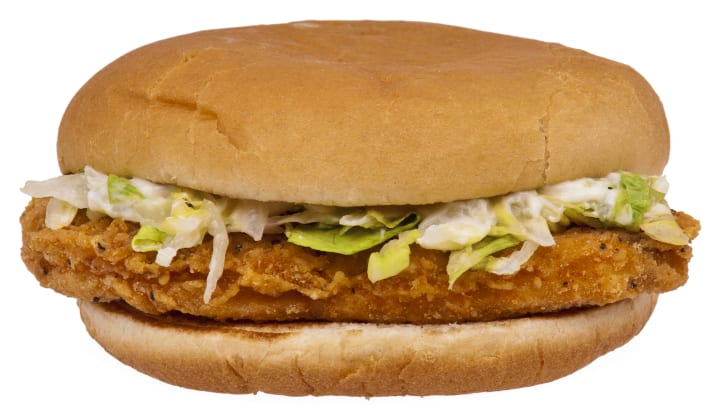 Right! Moving onto things for you chicken lovers now, and there is another neat trick that will allow you to remove £2.20 from a McChicken Sandwich! Get in!
Beware, the Cheap Man's McChicken Sandwich is smaller than its counterpart, however, it's 99p rather than the £3.19 you would usually pay for the McChicken Sandwich.
Simply order a 99p chicken with mayo at the self-service kiosk and viola! You have saved a fortune, but there is more to this deal than meets the eye…
The best part about this deal? You could eat three Cheap Man's McChicken Sandwiches and still pay less than the original McChicken Sandwich.
---
5 – Students… You Can Get FREE Stuff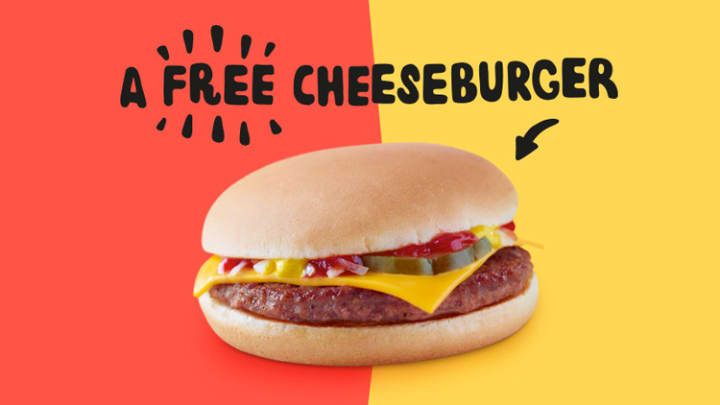 Those who hold a godlike Student NUS card can claim either a free cheeseburger, chicken with mayo, or McFlurry when ordering an extra Value Meal from the menu at McDonalds
This is a neat little extra offered to students throughout the country, and when combined with the receipt trick above, it will easily fill you up for little pennies out your pocket.
---
4 – Get 20 percent more drink for free at ANY McDonalds.
You may be thinking what the hell? How can I get an extra 20 percent of my favourite Coca-Cola in my large cup at McDonalds?
Well, it's simple really. Just remove the ice, the drink comes cold out the machine anyway, so if you take away the ice, you get the drink filled up to the top without it!
This can pretty much be done in any fast food outlet, to be fair, and you get a whole lot more drink for your cash!
---
3 – Save £1.30 on a Chicken Selects Meal.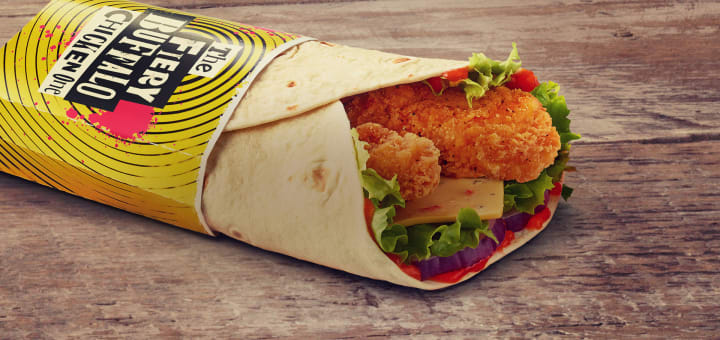 Right back to the chicken again, and while the Chicken Selects Meal may look a little bit small for £4.89, you can actually save on this at McDonalds meal.
Simply order a £1.99 Wrap of the Day, which includes just two pieces of the same crispy chicken, and make it into a meal for £3.59.
By doing this, you only lose one piece of chicken but you gain a wrap and save a pocket-munching £1.30, enough to get something out of that saver's menu!
---
2 – Get eight EXTRA Chicken McNuggets and still save £1.59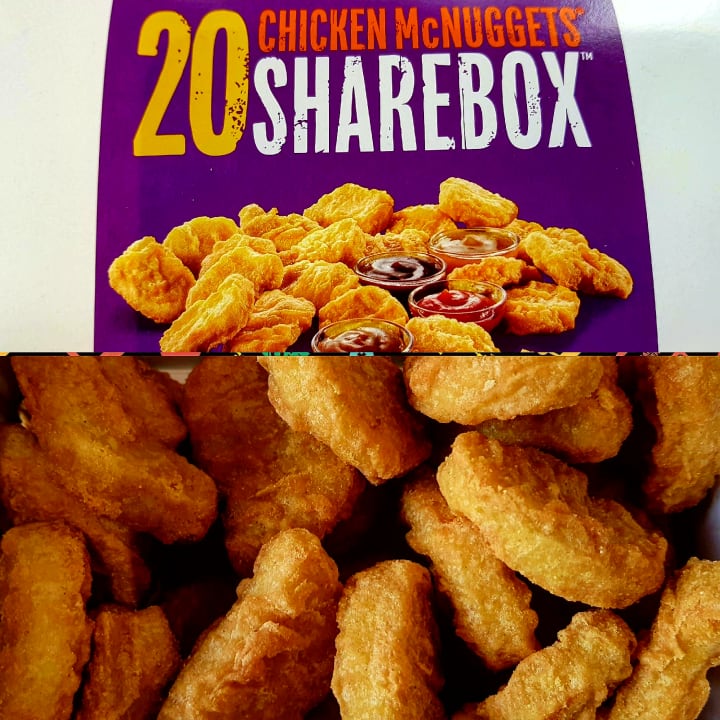 Madness, right? But yes, you can get 16 Chicken McNuggets for £1.59 less than just paying for eight.
Instead of buying two boxes of six Chicken McNuggets (£3.19 each), paying £6.38 you instead buy a single £4.79 McNuggets ShareBox of 20 nuggets, and you can get an extra eight nuggets and pay £1.59 less.
Ordering two or more ShareBoxes of 20 nuggets and fries/drinks saves even more money when buying for your family.
---
Customise the chicken salad… save £1.11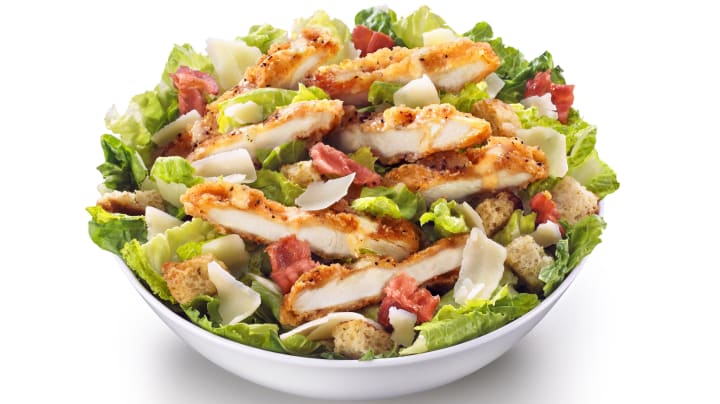 SALAD… yes, salad at McDonalds. While many of our readers won't take up this offer, we still think it's worth putting in at the end of this list.
Instead of paying £3.69 for your delicious crispy chicken salad, why not pay just £2.58 and get EXTRA ingredients?
All you have to do is choose the £1.49 Spicy Chicken Snack Wrap and couple it with a £1.09 Shaker Side Salad.
Next combine the two and eat, or leave the cheese wrap if you wish and design your own salad in front of you—which will probably look better than the original.
---
Did you enjoy this article? Click here to check out our YouTube Channel where we have some amazing content that publishes every week!