He is an American former professional basketball player Dwyane Wade and Vidello Productions is taking a look at 11 expensive things he owns.
---
---
---
11. Sherman Oaks Mansion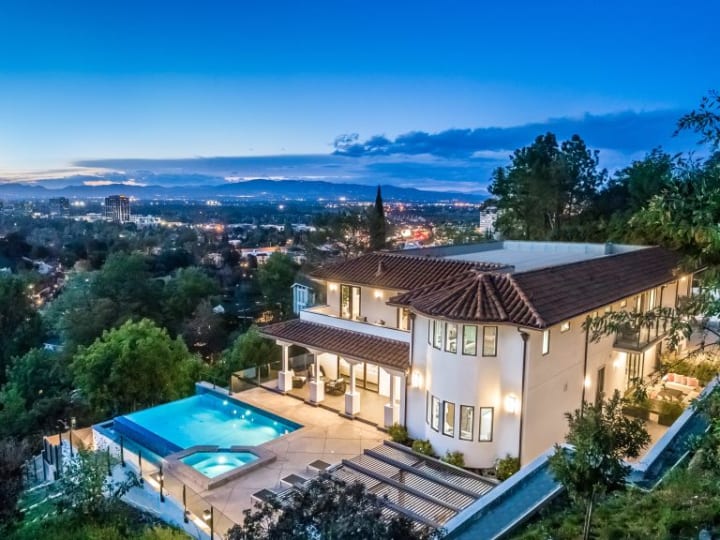 Covering 8,600 square feet with five bedrooms and 8.5 bathrooms, Dwyane Wade $5.9 Million Dollar home is located in Sherman Oaks, California and was featured on the best celebrity homes of 2018.
The home features a large eat-in kitchen, family room, infinity-edge swimming pool, Two en-suite guest bedrooms and master suite on the upper level.
There is a spa-style bathroom with two-person soaking tub, guest and staff suite, huge games room, full bar and walk-in wine vault, a yoga/fitness studio and a home theater.
The open-tread circular staircase, countless french doors throughout and countless entertaining areas with a fire pit outside, along with great views!
---
10. Mclaren MP4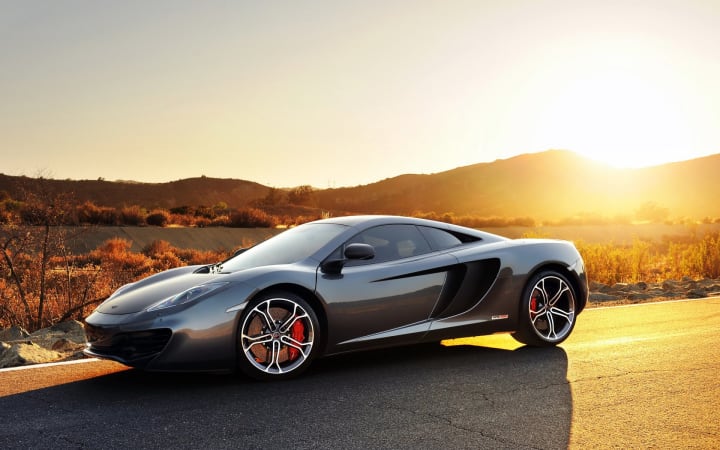 Sports personalities are known to be attracted to fast cars and Dwyane Wade is no exception, purchasing this Mclaren MP4 that is thought to have cost him $229,000 dollars while second hand models come in for around $100,000 dollars.
The MP4 has a top speed of 205 mph thanks to its on-board twin-turbo V8 engine making 592 horsepower that lets it reach 0-60 mph in 3.2 seconds.
The car has a carbon fibre composite chassis, and is powered by a longitudinally-mounted McLaren M838T 3.8 Litre engine.
The car has a conventional two side-by-side seating arrangement and uses a unique hydraulic configuration to suspend the vehicle as opposed to more traditional coil springs.
---
9. Miami Beach Home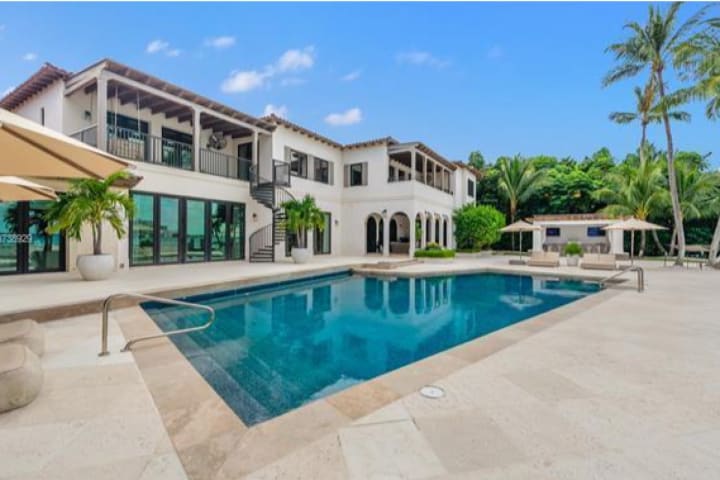 With a price tag of $32.5 million dollars, beach homes in Miami dont come much better than this, especially when your in retirement from the NBA.
Situated on an acre of beautiful Biscayne Bay, this 14,000-square-foot home is surrounded by palm trees and features a swimming pool, a gazebo with bar, a private dock and a Miami Heat-themed basketball court.
Wade originally paid $10.645 million for the property in 2010 and along with the arched front door boasts six bedrooms, 10 bathrooms and several large entertaining spaces.
Two terraces overlooking the spacious patio, a chef's kitchen with a massive center island and an indoor-outdoor family room complete this amazing home fit for any star player!
---
8. Mercedes SLR Mclaren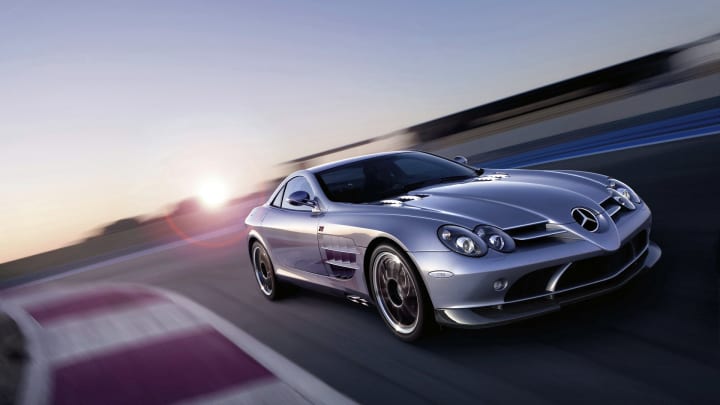 Having over $180 million in the bank allows you to enjoy the finer things in life, and this car, is by far one of the most expensive in the collection of Dwyane Wade.
Powered by a 5.5-litre V8 engine that kicks out between 617 to 641bhp, his Mercedes-Benz SLR McLaren is not only supercharged, it features an amazing top speed of 210mph.
The car is thought to cost close to $1 million dollars and features new wheels, aluminium dampers, a lighter oil tank and 'optimized' sound deadening.
The 0-60 mph time is 3.6 seconds which is why the bigger carbon ceramic brakes, red dials, red stitching and brake calipers really come in handy!
Only 150 of these cars were ever made, so, where most cars depreciate in value, this one is probably going up in price every day!
---
7. Chicago Church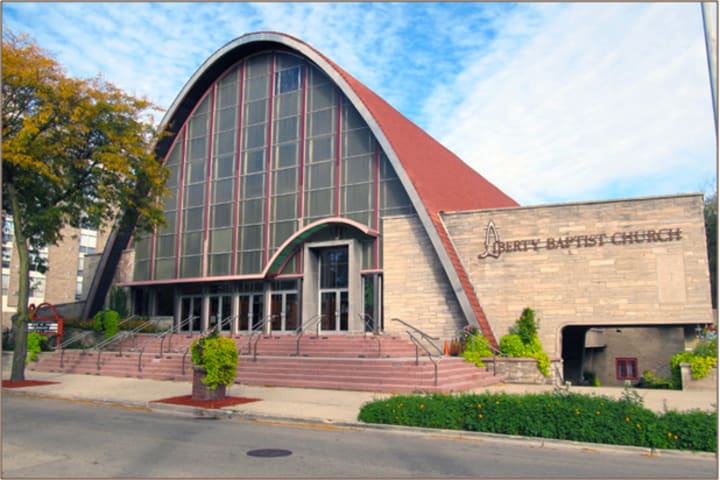 Did you know that Dwyane Wade actually purchased a church for his mother, who went through a troubled spell and turned her life around?
He did, and purchased a small building in Chicago that became the base for his mothers new congregation.
---
6. Ferrari California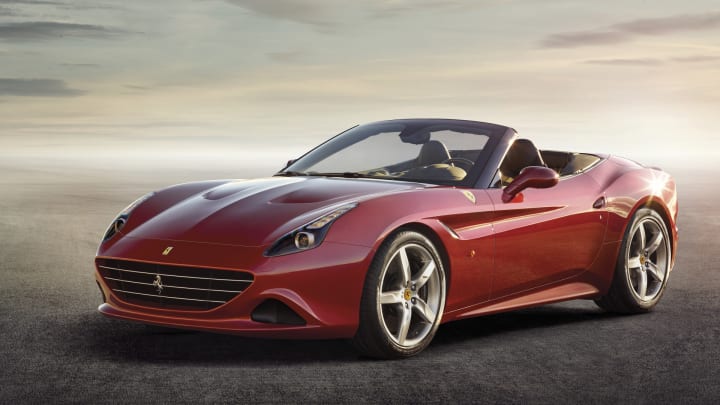 Clearly a fan of Ferrari's, Dwyane Wade purchased his Ferrari California for around $130,000 dollars.
The car can go from 0-60 in 3.6 seconds, and has a top speed of 193 mph and is powered by a F136 4.3-liter engine that easily allows a production of 452 bhp.
There is a 7-speed dual-clutch transmission and shifting paddles mounted on the steering column allow for operation as fully automatic.
Brembo brakes and Carbon-Ceramic Material discs make for great safety stopping and the California has an impressive braking distance of 60 to 0 in just 100 feet.
---
5. Watch Collection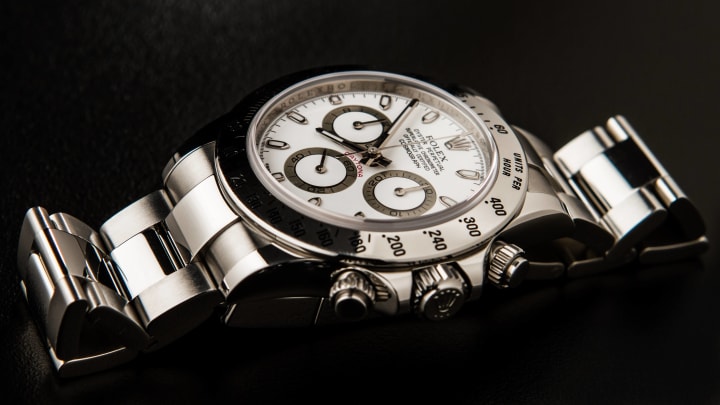 One word comes to mind when watches are mentioned around Dwyane Wade and that word is Hublot, with the star being a direct ambassador for the company.
Hublot created the King Power Dwyane Wade 48mm, which is durable, aesthetically pleasing, and extremely precise.
His other watch, a Rolex of unknown type is thought to have cost the star around $6000, to $12,000 dollars.
He also purchased his entire behind the scenes team a Rolex watch each and these two are thought to be in the same price region, yeah thats right Dwayne Wade spent over $120,000 on Rolex watches in one day!
---
4. McLaren 570S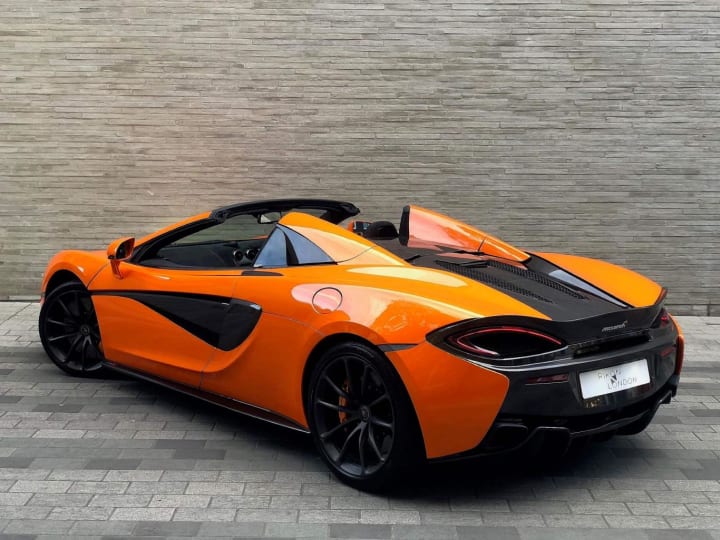 Starting to see a picture with these famous NBA stars? Me to, and its all about the fast cars.
Talking of fast cars, Dwyane Wade knows a thing or two about them and his brand new McLaren 570S, which he purchased a few months ago for close to $200,000 dollars.
This amazing car features a top speed of 203.8 mph, a kerb weight of 1,440 to 1,486 kg and is listed in the Top 5 Super sports cars for 2019.
The cars 0-60pmh speed is clocked at 3.3 seconds and road tax will set you back around £570 pounds per year thanks to the 562bhp 3.8 Litre twin-turbocharged V8 engine.
The 7-speed Graziano SSG dual-clutch transmission helped its racing debut at the British GT Championship in April 2016 and it comes with a new air jack suspension system and racing style aero package.
---
3. Way of Wade Yacht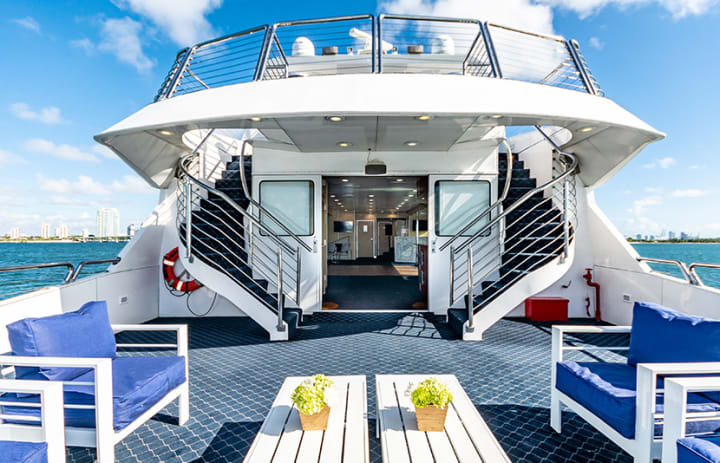 When its time for a big birthday party, celebrity Dwyane Wade knows exactly how to throw one, celebrating his 32nd birthday aboard his 130-foot yacht.
The yacht can accommodate up to 140 passengers at one time that have access to three decks, two dance floors, state-of-the-art audio/visual equipment and signature cuisine.
Often on hire, the yacht is the perfect place to relax, dine and party all at the same time and a bridal room is even available for that all-important wedding day celebration.
The Captain's Lounge on-board can be transformed into a nightclub and the yacht has gorgeous stainless steel spiral stairways.
---
2. Ferrari F12 Berlinetta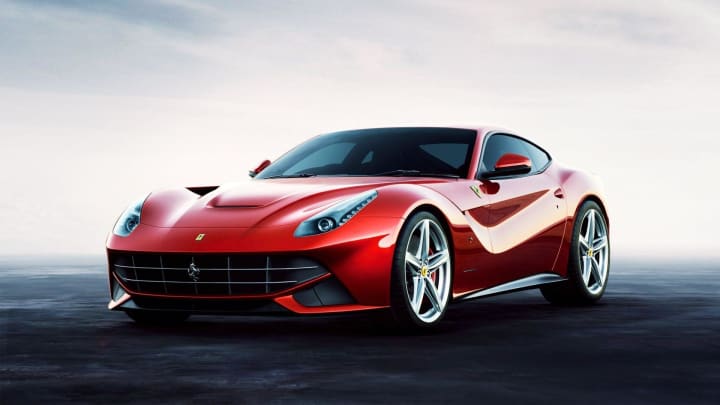 The final car in the ever-increasing collection of Dwyane Wade, his Ferrari F12 Berlinetta has a top speed of 340 km/h and can hit 0-60mph in 3.1 seconds.
On-board is a naturally aspirated 6.3 litre Ferrari V12 engine, "Frau leather" upholstery with aluminium, Alutex, and carbon fiber trim and increased luggage space.
The car was rated Super-car of the Year 2012 by Top gear Magazine and the engine management system is fitted with Ferrari's HELE start-stop system to reduce fuel consumption.
Other features include a 7-speed dual-clutch semi-automatic gearbox, aluminium space frame chassis, Michelin Pilot Super Sport tires, Active Brake Cooling ducts and the unique Aero Bridge, running down the bonnet.
---
1. Custom Shoe Collection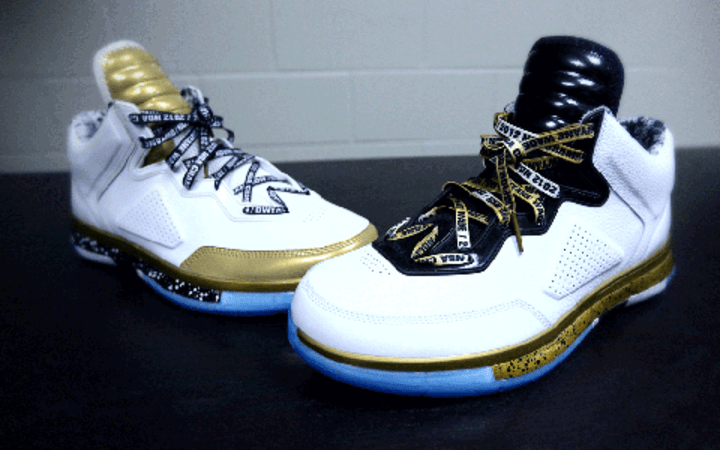 When you are a retired professional basketball player for the NBA you can expect to have a wide ranging and rather unique shoe collection and something thats a huge part of Wades life as a whole.
He owns a pair of specially made Li-Ning Way of Wade 7 One Last Dance shoes, which were created to celebrate the final game he played in the NBA and these shoes alone retail at close to $400 dollars a pair.
Dwyane wade literally has an entire walk-in closet dedicated to his collection that includes many Way of Wade style sneakers and others from the Li-ning collection.
He recently partnered with Rick Ross to develop the new colorways of the Way Of Wade 7 performance shoes and the lifestyle-focused Essence Ace II silhouette's.
These are just some of the hundreds of shoes in his collection which at this time is considered almost priceless and could even rival DJ Khaled or Money Kicks collections.
---

---
Thanks for watching our video on 11 Expensive Things Owned By NBA Star Dwayne Wade, please throw a like on the video to support the on-going series, comment down below if you think I missed anything and subscribe for more top list videos coming soon.