Vidello Productions is taking a look at 11 expensive things Owned By Billionaire Mike Ashley.
---
---
---
11 – Newcastle United Football Club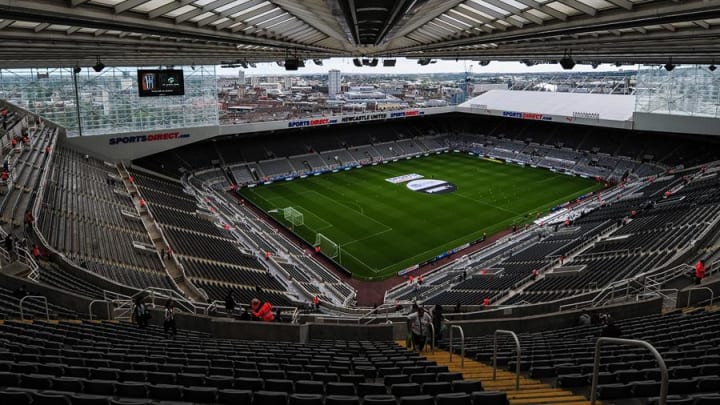 On the 23rd May 2007 Mike Ashley purchased a majority stake in North East club Newcastle United, buying out Sir John Hall's 41.6% stake.
The surprise purchase cost £55,342,223 pounds was obliged to make an offer to buy the remaining shares at the same or a greater price under UK law.
Chairman Freddy Shepherd later agreed to sell his 28% share of the club followed by 100% acquisition in July of the same year costing in total £134 million to buy the club.
Ownership of the club was initially popular with fans with Ashley already one of the fans, drinking in local bars and clubs.
The club has been up for sale several times, in September 2008, October 2009, July 2017 and again in 2020 with a consortium set up to buy the club in the Middle East that is currently on-going.
While Ashley has been seeking £500 million for the club, its thought he may accept an offer of £350 million.
10 – London Mansion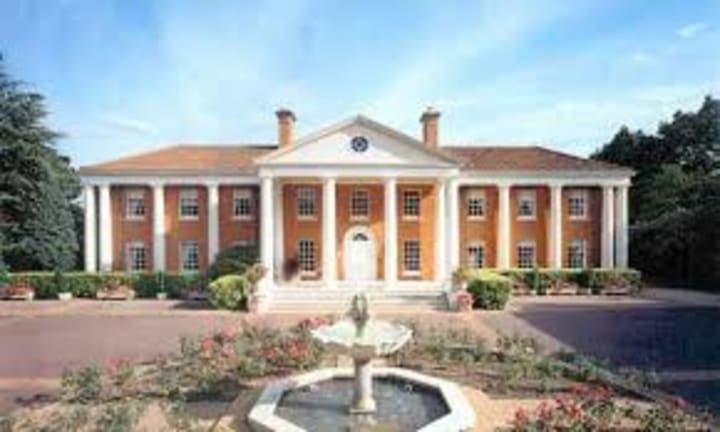 Costing roughly $15 million dollars, this pillared mansion, located in North London's Millionaire's Row has has four garages, indoor and out swimming pools, as well as a cinema.
The 33 bedroom mansion is surrounded by high walls and has upgraded security gates along with a massive paved driveway with fountain in the middle.
The home has a large marble kitchen, 45 bathrooms and features on the inside are rumored to include a spa, home office and sauna.
9 – Equicruiser 26T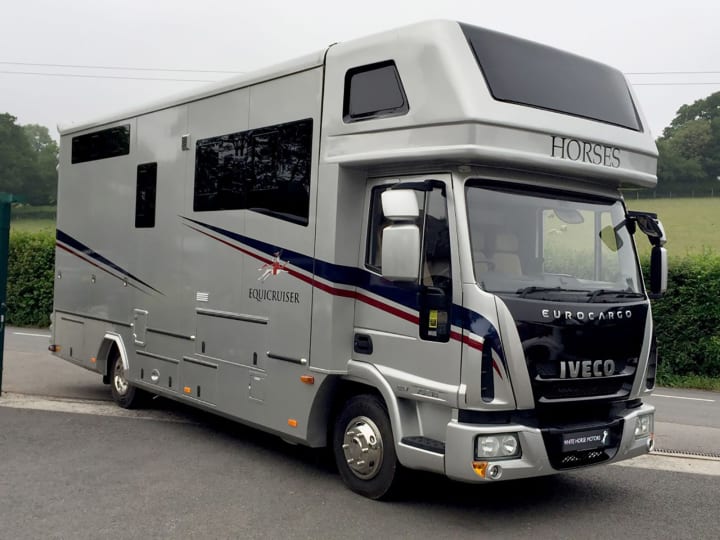 Described as a range of the finest luxury horseboxes built in the UK, Mike Ashley's Equicruiser combines the most up to date technology with over 25 years of coach building experience.
Built by a dedicated team of specialist craftsmen, his Equicruiser 26T features Two hydraulic ramps, Two slide outs, Large underfloor storage areas, Outdoor grill and refrigerated drawer.
Padded partitions are located in the horse area, with flip out windows, large storage lockers and underfloor heating throughout.
Living areas include designer radiators, instantaneous water heater, Fully fitted kitchen with electric oven and grill and Satellite system with its own broadband WiFi Connectivity.
Other features include a remote control air conditioning system, 32" Flat Screen TV with Free-sat HD, DVD and surround sound system, LED lighting throughout and Separate WC and Shower Rooms.
Touch screen radio, CCTV system, iPod Dock, Bluetooth and SatNav features complete the setup for this moving mansion.
8 – Tenerife Home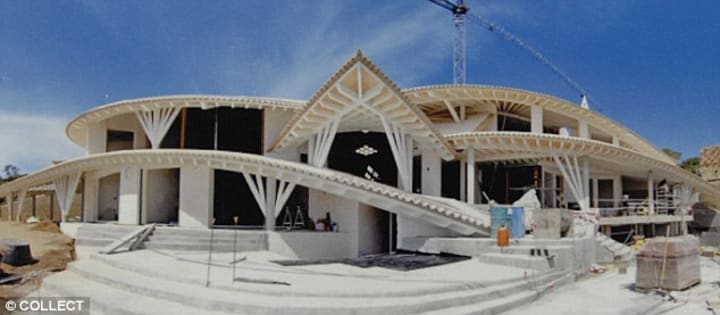 Mike Ashley's secure and very private Tenerife home is one of four Spanish houses owned by the retail tycoon.
His home is located in the rich resort of Playa de Las Americas that has been visited by stars such as Penelope Cruz, Jennifer Lopez and Mariah Carey.
Features are currently unknown, however its speculated that the home has access to a pool and sauna, not that he needs a sauna with the island getting almost 320 days of sunshine and warm weather each year.
7 – BMW 7 Series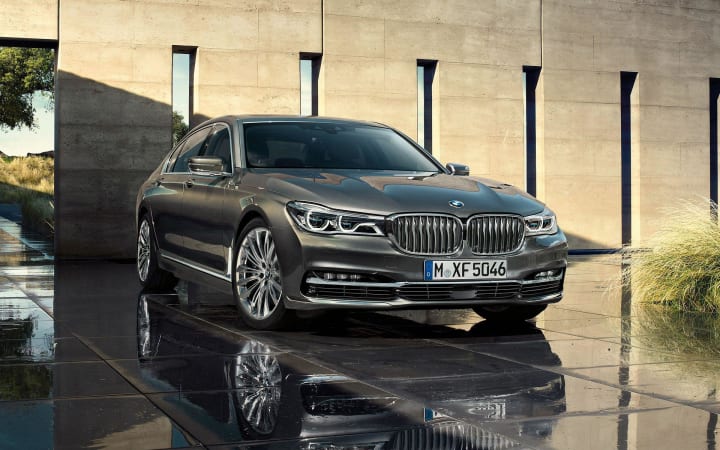 Mike Ashley is known to have expensive taste in cars and his BMW 7 Series is EXPENSIVE, starting at £69,510 and thats without any optional upgrades.
This super luxury car features a long-wheelbase body, more rear-seat legroom, and a special dashboard monitor that accepts hand signals.
This car literally parks itself, and can even do so without the driver inside using the new BMW display key.
The marker beam, located in the headlights picks out animals, humans, or any heat-radiating object and shows it on the central display screen.
Adaptive cruise control, and traffic-jam assistant will look after you while the cars self-leveling air suspension system lets you raise the ride height by 20mm.
It features several engine types including a 3 Liter 4-Cylinder engine all the way up to a 6.6 Liter V12 engine and has a top speed of 155.3 mph and a 0-60 speed of between 3.6 – 6.8 seconds.
6 – Majorca Mansion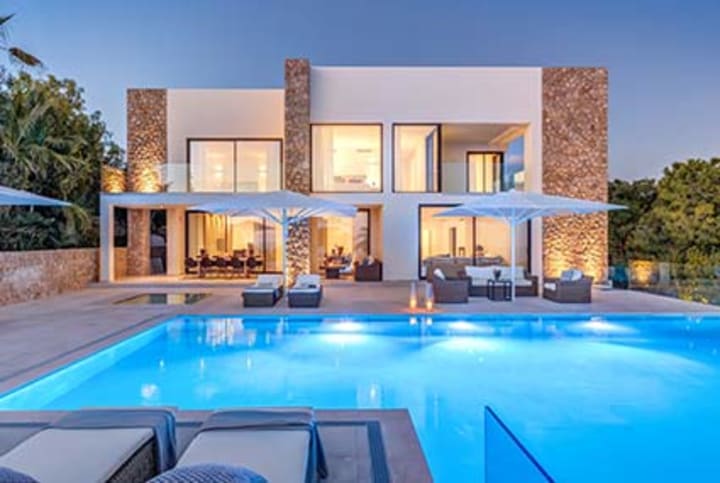 Considered to be one of his biggest and best homes out of the four he owns in Spain, Mike Ashley's stunning Majorca Mansion is thought to have cost him around 10 million pounds.
So private is this massive home that you are only able to see it from the ocean and even then high fences and foliage keep most photos of people at bay.
An infinity pool, tennis courts, and a amphitheater with an amazing sea view are just some of the features on the compound located in the stunning resort Port d'Andratx.
Another house located in Cap Falco is rumored to be built inside a cave that was a former nightclub and has a lift down to its own private sandy beach.
5 – Aston Martin DB4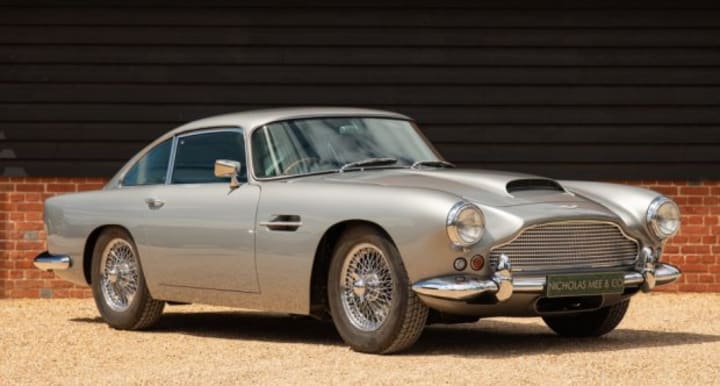 The second of Mike Ashley's very lucrative car collection and his Aston Martin DB4 defiantly ramps up the price on his BMW 7 series, coming in at between 3 and 12 million pounds for mint condition.
The car was made in 1960 and a Coupe version recently sold for 3,249,500 pounds in the Bonham's auction at the Aston Martin Works in Newport Pagnell.
Aston Martin's DB4 GT Zagato cost just £5,470 pounds in 1960 and has a top speed of 136 mph and a 0-60 speed of 8.5 seconds.
The car has a 6 cylinder inline engine, 16″ wheels with Avon TurboSpeed cross-ply tires and a fuel consumption of 17.7 miles per imperial gallon.
Its not currently clear how much Ashley's version is worth, but you can expect it to be in the millions.
4 – Miami House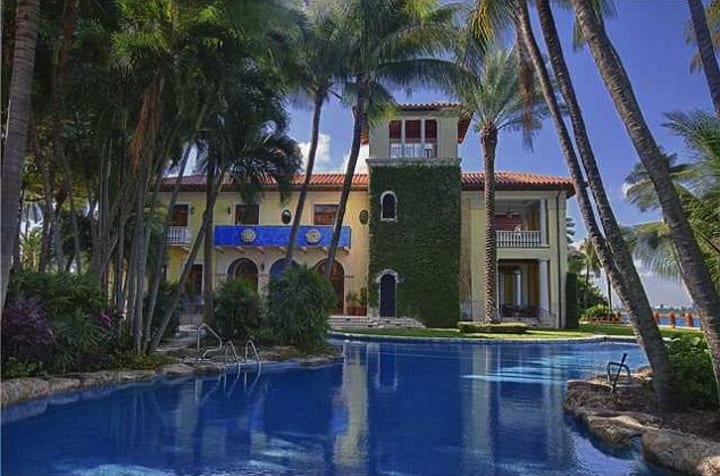 The most luxurious and most expensive home in his portfolio is located in Miami, Florida and cost at least 21 million pounds.
Located in a gated community on La Gorce Island, it also has the most privacy of any of his other homes and lies just minutes from the islands A-list country club.
Its thought the property, which has a massive pool and garden area has had a 10 million pound refurbishment and there are no known pictures of the interior.
Its understood that pop legend Cher once owned the home that also comes with a private chef and massive driveway keeping the home far from the road.
Another one of Ashley's mega-private chalet-homes is located in the Swiss resort of Verbier, which is another home for winter skiing celebs including Prince Harry and Princess Beatrice.
3 – Agusta Westland AW109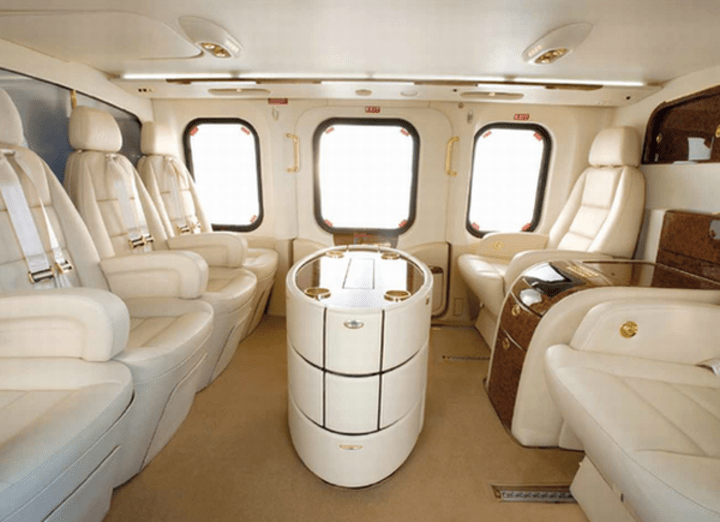 Mike Ashley's Agusta Westland is a lightweight, twin-engine'd, eight-seat helicopter built by the Italian manufacturer Leonardo S.p.A.
A popular choice for entrepreneurs, it entered service in 1976 and has since been used in various roles, including light transport, medevac, search-and-rescue, and various military roles.
Complete with a Genesys Aerosystems glass cockpit, he has been seen in this aircraft on several occasions and it has a top speed of 311 km/h (193 mph).
The Agusta has a range of 859 km (534 mi), a maximum service ceiling: 4,900 m (16,200 ft) and currently costs around $6.3 million dollars (5,062,270 pounds).
2 – Bentley Continental GT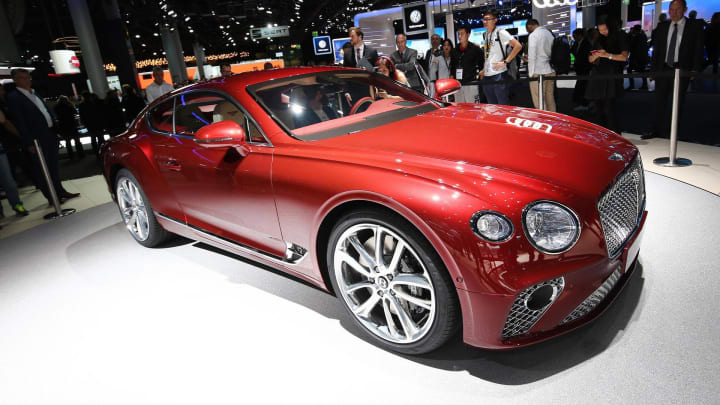 The final car on our list for Mike Ashley, his Bentley Continental GT comes with a whopping price tag of around £200,000 pounds.
Featuring a convertible roof that opens in 19 seconds, the car has an insane 626-hp twin-turbocharged 6.0-liter W12 engine.
Described as astonishingly quick, the car quotes a 0-60 mph sprint in just 3.7 seconds and has a top speed of 207 mph.
Other features include an innovative 3-chamber air suspension system and a choice between four modes (Comfort, Bentley, Sport, and Individual).
Inside there is a beautiful heads-up display and leather seating with climate control and WiFi/blue-tooth connectivity s standard.
1 – Sports Direct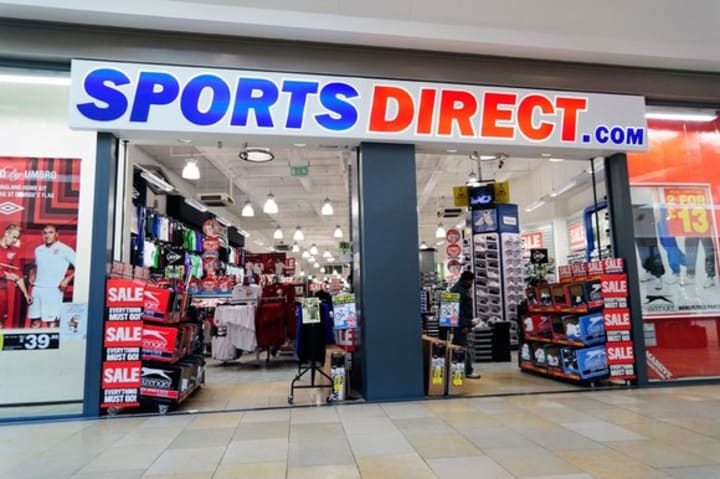 One of the biggest sporting retailers in the world both on the high street and online, Sports Direct was established by Mike Ashley in 1982.
The retailer operates roughly 670 stores worldwide and owns many other company's including House of Fraser, Flannels, USC and Lillywhites.
Brands owned by the company include Donnay, Slazenger, Firetrap, Everlast, Kangol, Karrimor and Lonsdale.
Mike Ashley currently holds 61.7% of shares in the company and it is listed on the London Stock Exchange, being a constituent of the FTSE 250 Index.
The company started with just a single store in Maidenhead and now has a 100,000 square foot warehouse in Dunstable.
Sports direct is currently thought to be worth around $3.36 billion!
---

---
Thanks for watching our video on 11 expensive things owned by Billionaire Mike Ashley, please throw a like on the video to support the on-going series and subscribe with the bell icon for more top list videos coming soon.