Taylor Swift is thought to have an estimated net worth of around $150 million dollars, we take a look at 11 expensive things she owns.
---
---
---
11. Manhattan Penthouse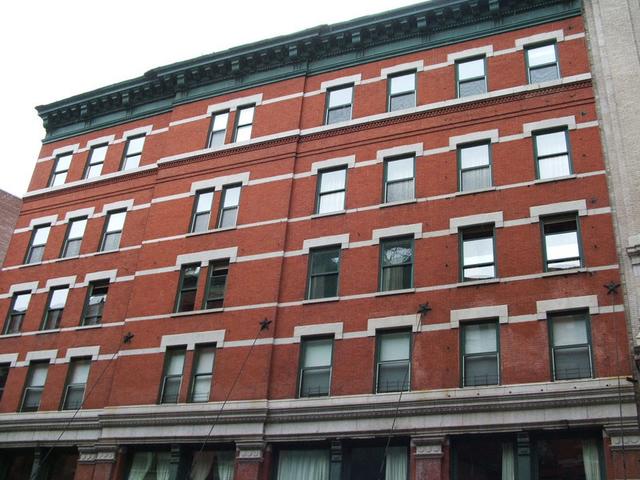 Purchased for just $20 Million Dollars in 2017, this sprawling penthouse was originally owned by Lord of the Rings producer and director, Peter Jackson.
The penthouse features 7 bedrooms, 5.5 bathrooms and covers an area of 8,300 square feet, making it one of the largest in the area.
There is a large kitchen that boasts a beam ceiling, marble island counter-top, stainless-steel double oven and hob, and glass-front cabinetry.
The pad features a large living room and games room and is decorated with Oriental rugs and hard wood fooring.
The apartment is surrounded by large windows that give great views of the city and there is a wooden staircase that leads to the second floor.
Taylor threw her 25th Birthday party at the home and some of her friends in attendance included Jay-Z, Beyonce, Justin Timberlake and Sam Smith.
---
10. Nashville Penthouse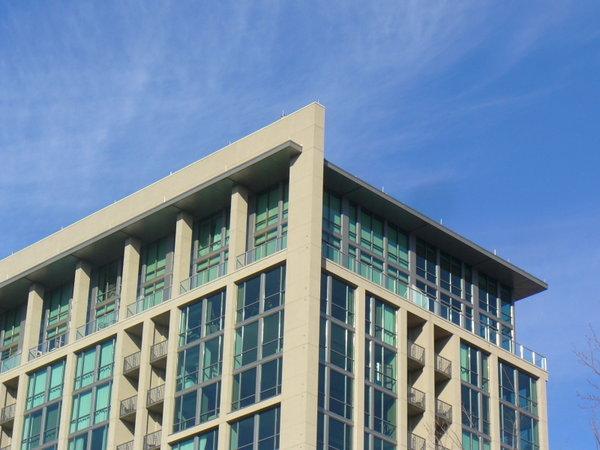 Located in the Adelicia Condo in Nashville, this large penthouse was reported to have been purchaser by Taylor swift for $1.99 million in 2009.
The building is thought to be considered as one of Nashville's most expensive and her pad features 3 bedrooms, 4.5 bathrooms and is on the top 2 floors of the 18th storey building.
The penthouse is thought to have been transformed in an extreme make-over and it also features spectacular views of the city and the hills in the distance thanks to the floor to ceiling wrap around windows.
There is a wrought-iron spiral staircase leading up to a human size wooden birdcage and the huge kitchen allows for baking on those cold winter days.
---
---
9. Audi R8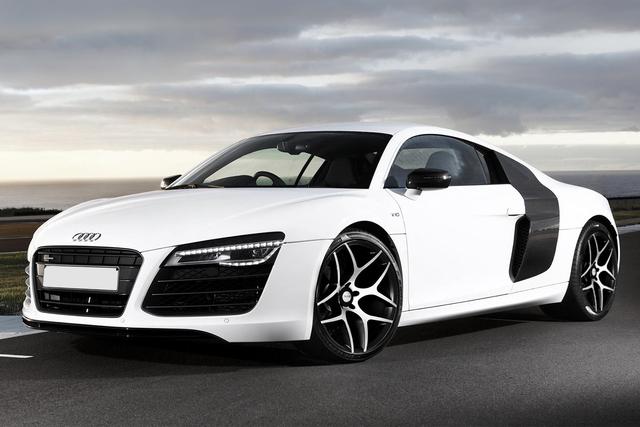 Taylor Swift owns a white Audi R8 sports car that has a top speed of 197 to 205.1 mph and can go from 0 to 60 in just 3.2 to 3.8 seconds.
Prices for this car start at around $160,000 dollars depending on which model that you choose and the car features a 5.2-litre V10 engine.
The cars 7-speed S-tronic transmission allows for gear changes within hundredths of a second with virtually no break in acceleration.
Inside there is a flat-bottomed 3-spoke steering wheel and the all-digital Virtual Cockpit provides both MMI Navigation Plus and Audi Drive select.
---
8. Rhode Island Mansion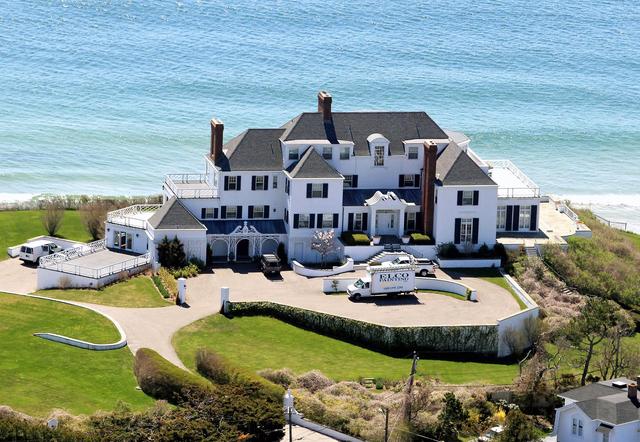 In what has to be one of her biggest purchases, Taylor swift purchased this massive home for $17.75 million dollars in 2013.
The house sits on 11,000-square-feet and was built in 1930 with it sitting on the highest point in Watch Hill, Rhode Island.
The home features 700 feet of shorelines and beaches, eight bedrooms, a large dining room and kitchen with sub zero fridge.
Outside there is a large swimming pool and BBQ patio area that is used to hold regular A-List parties.
---
---
7. Porsche 911 Turbo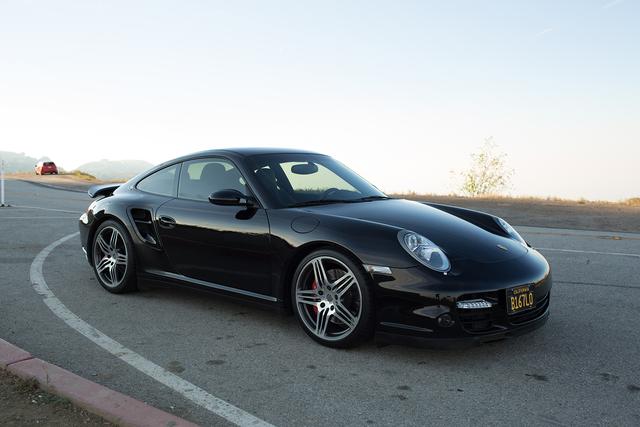 Featuring a Formula one inspired launch system that is powered by a 500-hp 3.8 Litre 6 cylinder engine that gives the car a top speed of 205.1 mph.
With a price tag of close to $200,000 dollars the car features Ventilated Disc brakes, Electric Power Steering and can go from 0 to 100 mph in just 3.1 seconds.
Other benefits of owning this car include Key-less Entry, Rain Sensing Wipers, Push Start Stop Button and 12V Power Outlets.
---
6. Beverly Hills Home
Purchased for $3.7 million dollars and sitting on 2,826 square-feet, this cape cod style mansion is located in one of America's best real estate areas.
The ground floor of the home features three bedrooms, three and half bathrooms, and a home office, with the master bedroom and bathroom complete with dual baths and walk in closets.
There are formal living rooms and dining rooms and a second house sits on the grounds that is complete with 1 bedroom, 1 bathroom, a kitchen and living room and the estate also boasts a tennis court as well.
---
---
5. Private Jets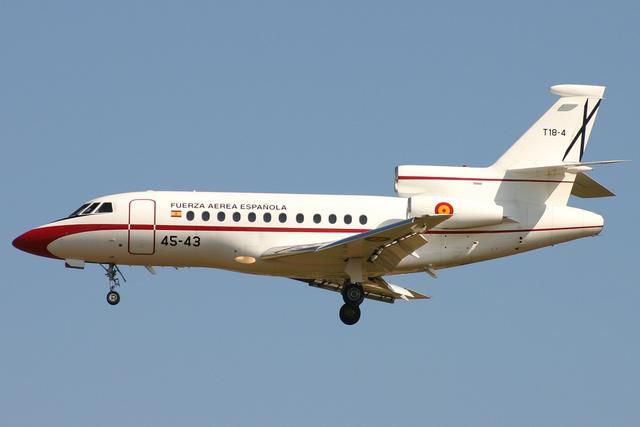 Taylor swift owns not just one but 2 Dassault Falcon 900 private jets, costing around $43.3 million dollars each.
The planes have a cruising speed of Cruise speed: 950 km/h, a Range of 7,400 km and carries a crew of 2 while seating up to 19 passengers.
The plane features one of the most advanced acoustical insulation that makes this one of the quietest private cabins and features 3 separate lounge areas that provide a place to eat, sleep and work.
---
4. Nashville Mansion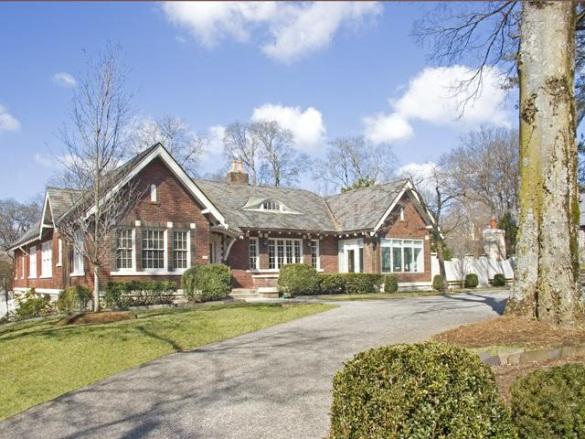 Built in 1925 and covering 4,929 square feet, this large mansion sits on a vast expanse of sprawling gardens.
The house features high ceilings, large windows and was thought to have been purchased for around $1 Million dollars and later put up for sale for $1.45 Million dollars.
The home is located in the historic Whitland Neighborhood of Nashville and features 4 full bedrooms, 4.5 bathrooms, and a large kitchen.
There is also a library, wood burning fireplace, and a an outdoor entertainment area with hardwood flooring featured throughout the home.
---
---
3. Chevy Silverado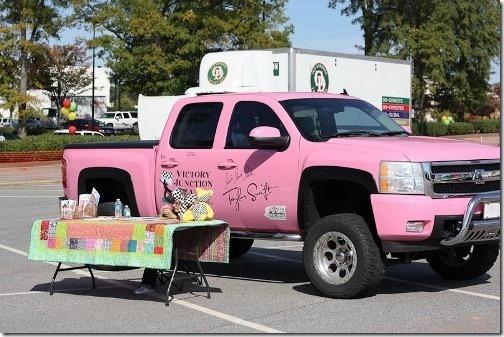 Possibly one of Taylor Swifts favourite vehicles, her Chevy Silverado is coloured completely in Pink and features a 5.3L EcoTec3 V8 engine.
Its thought Taylor uses the Chevy Silverado when she is travelling between gigs and is not using her private jet.
This truck has a top speed of 115 mph, features a 110-volt AC power outlet, Apple CarPlay and an optional upgrade to the 7-inch infotainment touch screen fr those wanting to use Android.
The truck has a 5-star crash rating National Highway Traffic Safety Administration and safety features Forward Collision Alert, Lane Keep Assist, and Intellibeam high beam assist along with a full range of airbags.
Process for this car can range from $28,000 dollars all the way to $54,000 dollars with optional extras.
---
2. Mercedes Benz Viano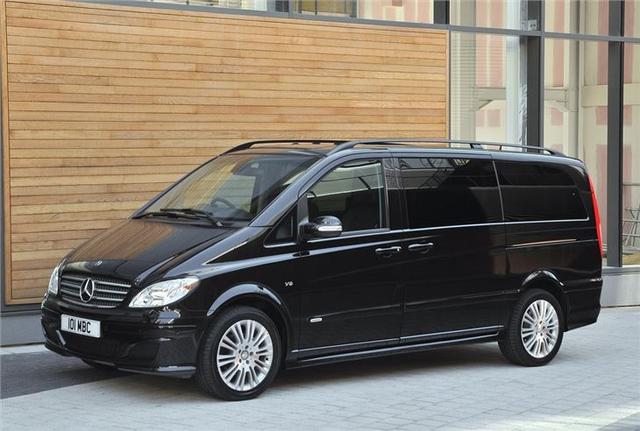 Formerly known as the V-Class, this car is known to be comfortable, efficient and Eco-friendly.
The car can carry 8 people, features a 2.2L CDI Diesel engine and has a top speed of 50 mph.
One thing that is very interesting about the Viano that will suit Taylor's needs is the large amount of luggage space it can carry.
The car is also fitted with a set of lateral sliding doors and a pair of wide opening side-hinged rear doors.
Looking to purchase a Viano like Taylor's? Expect to pay anywhere between $15000 to $76000 depending on which vehicle you choose.
---
---
1. Cape Cod Beach Home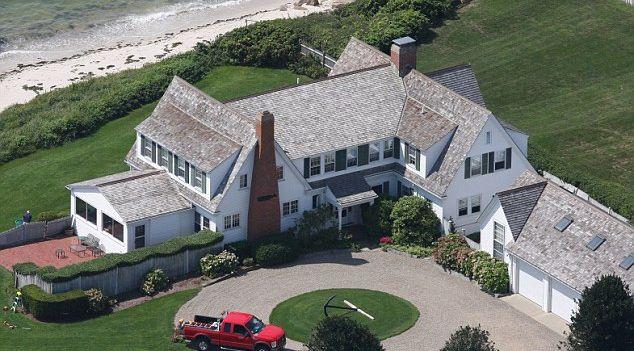 Purchased for a hefty price of $4.8 million dollars, this home, which overlooks Atlantic Ocean has now been confirmed as sold.
The mansion is built on a 1.11 acre plot and measures 4,440 sq feet with rooms including a master bedroom, living-room and large kitchen.
The home has a circular parking space with decorative anchor at the front and three separate garage spaces, along with rolling gardens and even its own private beach.
While she owned the home, Taylor swift had some famous neighbors including the Kennedy Family.
---
---
Thanks for reading this article on 11 Expensive Things Owned By Taylor Swift, please check out our homepage, the video above and another article just like this one!