Russian Oligarch Roman Abramovich has an estimated net worth of $8.3 Billion Dollars, today were taking a look at 13 Expensive Things He Owns.
---
---
---
---
13. Chelsea Football Club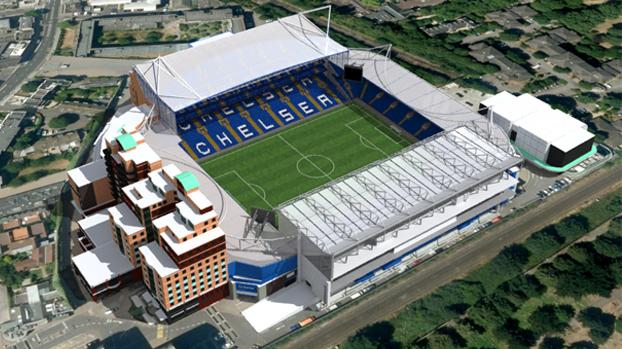 One of his most famous purchases, Roman Abramovich purchased Chelsea Football Club in 2003 and became one of the most expensive purchases in football history.
Once he had acquired the club for a reported $223 million dollars, he went on a massive spending spree, buying up top players from around the world and putting together an unbeatable team.
After winning numerous major trophies, they finally lost their manager, José Mourinho, AKA the special one and once more slipped back into fighting to win titles.
Abramovich still owns the club today and has once again begun winning titles with a new managerial team.
---
12. Roman Abramovich New York Mega Mansion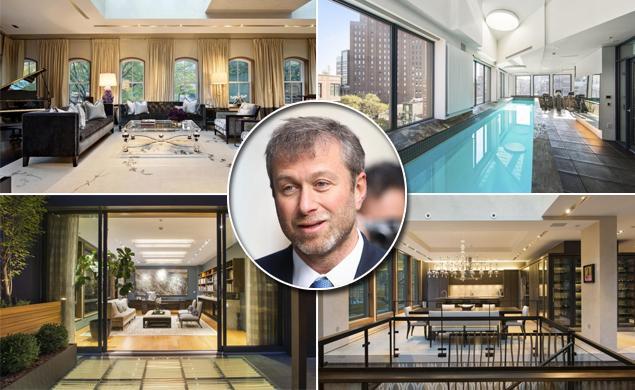 Located in Manhattans Upper East Side, this massive house only recently gained approval for construction.
Abramovich purchased 11, 13, and 15 East 75th St with plans to convert them into one massive mansion however he faced stiff opposition with panning permission initially denied.
After a massive redesign, he won approval for the project which will cover a massive 18,000 square feet and cover 5 stories.
The back of the house is expected to be decked in glass and bronze and covered with foliage that will make the home look more visually pleasing.
Inside the mansion there are plans for an art store, dining room, library, personal elevator, sitting room, double staircase, TV room and patio.
---
11. Art Collection
A known collector of expensive things, it comes as no surprise that Roman Abramovich has an extensive art collection.
Some of the paintings in the collection include works from both Pablo Picasso and Francis Bacon.
The collection includes a painting called Benefits Supervisor Sleeping, worth $17.2 million dollars,
Triptych, 1976 which is worth around $86 Million dollars and Nude, Green Leaves, and Bust which its thought Abramovich paid a record $106.5 million dollars for.
In fact, he owns so many paintings, that he has been named one of the top 10 art collectors in the world.
---
---
10. Wildcat Ridge Mansion
Designed by Voorsanger Architects in New York City, the Wildcat Ridge home stands at an elevation of 9,200 feet above the village of Snowmass in Colorado.
The house is named after the amount of Aspen trees that surround it, with the area popular with skiing holidays.
The 200 acre plot includes a 14,300 square foot main house that has 11 bedrooms and 12 bathrooms and is decked out with mink upholstery and has a wine-tasting room, media room and spa.
He purchased this property from Leon Hirsch who is the former head of medical firm, US surgical, for $36 Million dollars.
It would appear that another house he purchased in the same area for $11 million dollars was just not big enough.
---
9. Chateau De La Croe
Built in 1927, this amazing mansion is shaped like the middle part of the white house, except that does not have a pool on the roof.
It was the home of King Edward the 8th after he married Wallace Simpson and abdicated the British throne.
Abramovich purchased the property in 2001 and has spent over 100 million dollars renovating it.
This is a mere shadow of the $30 million dollars he spent buying the property.
---
8. Fyning Hill estate
When you buy a luxury estate in Fyning Hill for $20 Million dollars, you don't expect to have to give it away for free, but that's exactly what billionaire oil tycoon Roman Abramovich had to do when he divorced his second wife Irina.
Located in this rather nice part of Chichester, West Sussex, the estate is spread over an area of 300 acres and includes the twenties mansion, a second home, six cottages, staff flats and four separate guest rooms
There is a 50 foot outdoor swimming pool, three polo grounds, a lake and formal gardens covering swathes of the property.
Once you include the tennis court, go kart track, clay pigeon shooting range and equestrian centre, you can see why Roman may not have wanted to give this up so easily.
---
---
7. Kensington Palace Garden Home
When you are one of the richest people in the world, you can afford to live next to royalty, and that's exactly what billionaire roman Abramovich decided to do.
The house sits on 16,000 square feet of grounds and Roman has major plans that include a subterranean swimming pool, spa and steam room and the house is currently one of the most expensive in the country.
Sitting on one of the most expensive streets in the country, it features 15 bedrooms, 14 bathrooms; unparalleled security features and is situated right next door to Kensington Palace, the home of the late Princess Diana
---
6. Eclipse Yacht
It's one of the biggest private yachts in the world and has some of the most advanced on board features ever seen.
The interior of the yacht has been kept a closely guarded secret although it is known to have several large luxury guest suites and can accommodate up to 115 people at one time.
There are no less than 6 tenders, 2 helicopters and a fleet of three man leisure submarines.
The security is high too with advanced armour plating, missile defence system and cameras that can detect intruders from the moment they step on board.
The entertainment side of the boat gives way to a large personal theatre, wellness centre, 2 swimming pools and 20 aqua jets.
The boat has a range of almost 8500 miles and can travel up to 25 Knots.
It's thought the Eclipse cost around $700 million dollars and still costs around $50 million a year to run, which is why the yacht is sometimes chartered out to trusted friends and business associates.
---
5. Ecstasea Yacht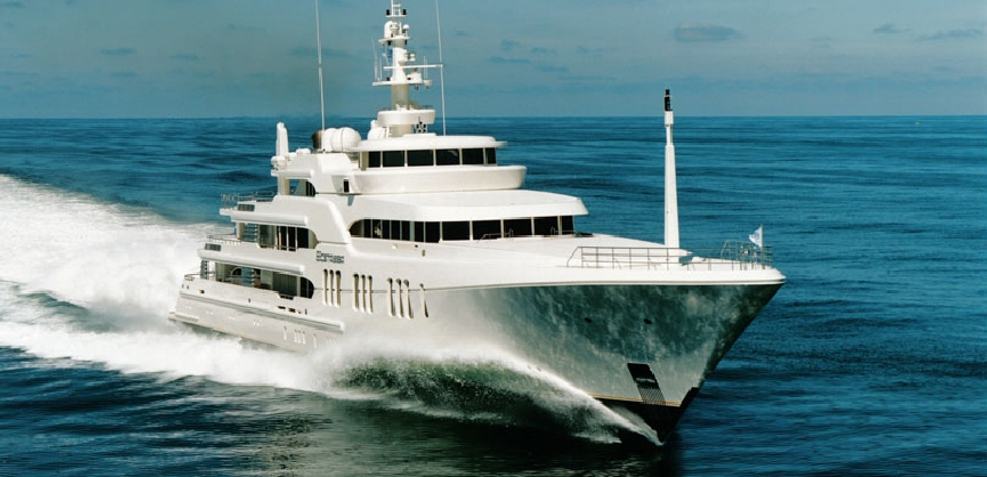 Built in 2004 the Ecstasea was the largest feadship at the time of its construction and has the ability to carry up to 12 passengers in one go.
He yacht has a maximum speed of 30 knots thanks to its four MTU engines and is also fitted with an Electric LM2500 gas turbine.
It's been rumored that Abramovich sold this yacht to a rich Saudi family, however since this cannot be confirmed, its thought that Abramovich still enjoys cruising about on this yacht.
---
---
4. Luna Yacht
Completing our lineup of yachts, we take a look at Abramovich's third boat, Luna.
The yacht is currently one of the largest expedition yachts in the world, is 377 feet long and features among other things, 3 massive helicopter landing pads and swimming pool and sunbathing areas.
There is a dedicated leisure area that leads down to an on-board beach club and swim platform.
The yacht features luxury master suites with en-suite features and all mod cons included.
The ship can travel great distances without the need to refuel and can sail smoothly even during the most challenging of weather conditions.
The yacht is easily worth several hundred million dollars.
---
3. Car Collection
When Roman Abramovich is not travelling about on his yachts or planes, he can jump into any number of amazing motors to get him to his destination.
Some of the cars in his collection include Ferrari FXX, Modified Porsche Carrera GT, Bugatti Veryron, Maserati MC12 Corsa, Maybach 62 limousines and Ferrari 360.
He also owns a one of a kind Bugatti Veyron that was custom made directly for him.
His car collection spans many continents and its thought to be worth in excess of $50 million dollars and to top off the collection he even owns the number plate VIP 1 that he purchased for half a million dollars.
---
2. New Holland Island
Most Billionaires can afford to buy an island but how many can afford to buy an island, strip it down to a shell and re-build it from the ground up in only a few months? None other than Roman Abramovich.
New Holland Island was a former military base that's located in St. Petersburg.
Its thought that Abramovich won rights to the island after bidding more than $400 million dollars in an auction and the island itself is now undergoing a complete re-development.
New Holland island was created in the 18th century through the construction of two canals and gains it name from its resemblance to areas of Amsterdam.
---
---
1. Boeing 767-33A/ER
Nicknamed The Bandit, this massive private plane looks simple from the outside, but rest assured its been fully kitted out with everything the Oligarch needs to enjoy luxury travel between his many destinations.
The plane has a 30-seat dining room on board and features a bedroom, bathroom and conference centre that allows Abramovich time to conduct his business while in the air.
With full on board Wi-Fi, kitchen and bar, guests are well cared for when travelling with him.
Abramovich also owns several other planes including an Airbus A340-313X and several Euro copters, all of which have been decked out in chestnut and gold trimmings.
Overall the price of Abramovich's air fleet comes to somewhere in the region of $500 million dollars.
---
---
---
---
Thanks for reading this article on 13 Expensive Things Owned By Russian Billionaire Roman Abramovich, please go and check out more great content on our Homepage!