Today Vidello Productions takes a look at 15 Billionaire Houses Worth Over $100 Million Dollars.
---
---
---
15. Elk Mountain Lodge – $100M
Originally belonging to Billionaire businessman William Koch, this massive home, located just 10 miles from downtown Aspen, was originally purchased for $26.5 million in 2007.
It was listed in 2015 for $100 million dollars and sits on 82.6 acres with features including 28 bedrooms, 30 bathrooms, and even a full-size indoor basketball court.
The home has 3 guest cabins called the Ashcroft Cabin, the American Lake Cabin, and the Crystal Cabin
The great room in the 14,987-square-foot main home features antler chandeliers, towering rock fireplaces, and epic views of the surrounding peaks.
A dining room that can easily seat 20 people, a wet room shower that dwarfs most bathrooms and a professional-grade kitchen that boasts not one but two huge islands are just some of the other features that are included in this house.
Other amenities on the property include a theatre room, walk-in wine room, multiple hot tubs, several trout-stocked ponds, its own recreational centre, and yes, the property comes furnished
---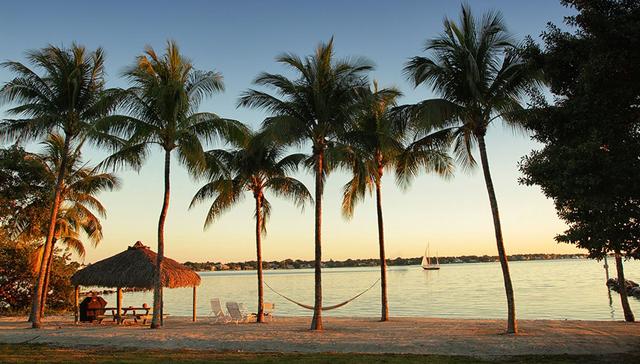 14. Pumpkin Key Estate – $110M
Located just off Key Largo in the Florida Keys, this 26-acre estate features a 5,000-square-foot, three-bedroom home, a marina and a set of tennis courts that also double as a helipad.
Several caretaker's cottages; a dock master's apartment; a 20-slip marina which is able to accommodate a mega-yacht, and a dozen developable bay-front lots also grace the island.
The estate is considered to be part of the Ocean Reef private gated club and access to the clubs amenities are included in the purchase price.
These include a spa, salon, restaurants, retail, golf, tennis, art events and schools, all reachable by boat or helicopter.
---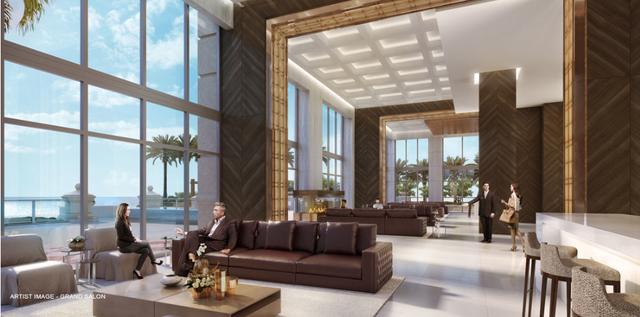 13. Bel Air Trophy Home – $115M
Officially named "Park Bel-Air" this home would indeed be fit for the Fresh Prince and has an asking price of $115 million dollars.
The 11-acre site in the heart of Bel-Air, Los Angeles is one of the worlds most luxurious developments and covers an area of 61,000 square feet.
The property occupies an elevated three-acre site and comes with a 42,540 square foot main residence and 15,400 square foot guest house when complete.
This house pulls no punches and is something out of the world of Tony Stark with a mind-blowing list of features includes two swimming pools, underground parking for 19 cars, a bowling alley and an Imax home theatre.
---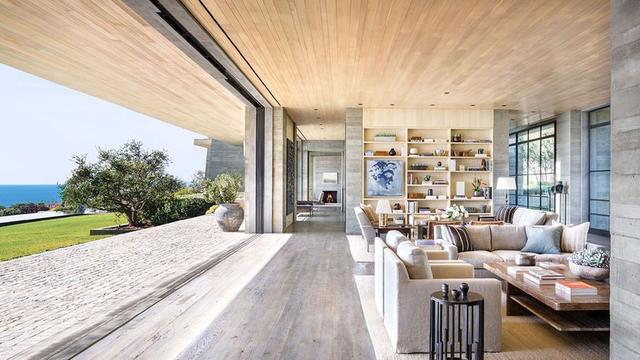 12. Malibu Beachfront Mansion – $120M
One of the most expensive homes ever sold in Los Angeles, Canadian billionaire Daryl Katz purchased this massive home for $120 million dollars in 2018.
The property has some insane features and these include a private screening room, home gym and a 168 ft long pool currently the longest in California.
There is an adjacent pavilion containing two guest suites, and beautifully manicured lawns line the backyard of the home which overlooks the Pacific Ocean.
It comes with seven bedrooms, 10 bathrooms and was formerly owned by Kurt Rappaport, the co-founder and CEO of Beverly Hills-based Westside Estate Agency.
---
11. Rancho San Carlos – $125M
The 237-acre estate known as Rancho San Carlos is one of the largest properties Montecito and was listed on the open market for $125 million dollars.
That price gives you access to a 30,000-square-foot main house, a collection of outbuildings, and 100 acres of citrus and avocado orchards.
The property has its own public house, 12 cottages, 12 bedrooms, and 10 full and three half bathrooms and extensive equestrian facilities, including an 11,250-square-foot covered riding arena.
The main house is built around a courtyard and features a secret tower office that can only be accessed via the master suite.
---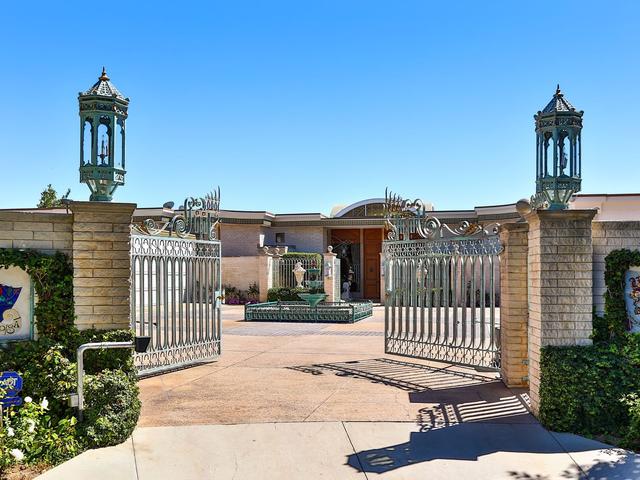 10. Beverly House – $135M
Built-in 1927, this is one of California's most prominent Mediterranean-style mansions and has seen a number of big names have passed through the stately gates and up the 800-foot-long driveway.
Once owned by William Randolph Hearst and his lady love, Marion Davies, the estate covers 50,000-square-feet and is often rented out for corporate events, film premieres, and celebrations for some of Hollywood's biggest celebrities.
The massive home has 19 bedrooms, 29-bathrooms, colourfully tiled fountains, waterfalls, a lighted tennis court with its own bar, a media room, and a swimming pool and pool house.
There is a 50-foot entry hall which leads to a living room with a 22-foot-high arched and detailed ceiling.
Also included in the price is a two-story library with hand-carved woodwork and wraparound gallery, billiard room with its massive carved-stone fireplace and a commercial kitchen where you can cater for up to 400 guests.
An art deco–style nightclub, wine cellar, two projection rooms, and spa facilities with a gym and massage room complete the entertainment amenities and if you're wondering how much you need to live in this amazing home? Well, you need $135 Million Dollars.
---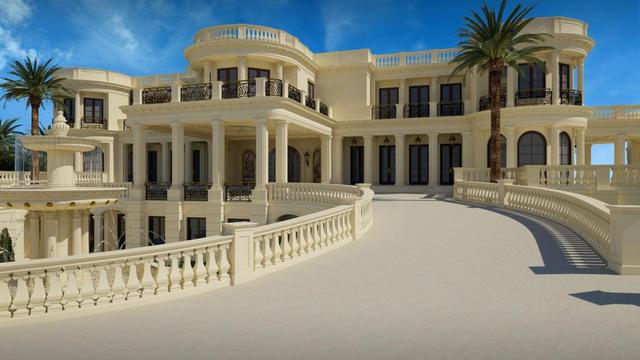 9. Le Palais Royal – $159M
Le Palais Royal almost sounds like Palace Royal and that's exactly what massive estate is.. a palatial palace worth over $159 million dollars.
Like something out of a James Bond film, this French-inspired Beaux-Arts mansion, located on Florida's Atlantic Coast sits on over 4 acres and 465 feet of beachfront on what has been called Millionaires Mile.
The more than 60,000-square-foot palatial estate features a massive marble entrance hall with double staircase and the huge kitchen has multicoloured marble countertops and a wrap-around breakfast bar.
Inside there is 11 bedrooms, 17 bathrooms and the first-ever IMAX Theater contracted for private use with its own bar and IMAX lounge.
The backyard looks out over the crystal blue Atlantic ocean and you can even swim in the 4,500-square-foot infinity edge pool while looking onto the horizon.
Other features of Le Palais Royal include an outdoor summer kitchen with a pizza oven, an outdoor lounge for royal entertaining, and entrance to indoor spa massage rooms.
---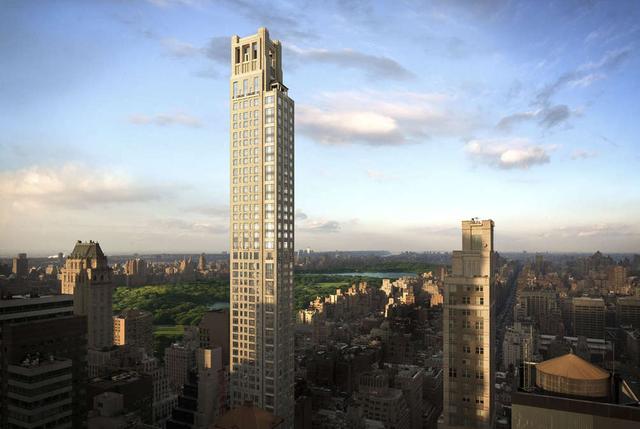 8. Central Park Penthouse – $250M
Located on the 89th and 90th floors of a skyscraper on Central Park South is a 23,000-square-foot, four-story apartment offered at $250 million.#
Floor plans show 16 bedrooms, 17 bathrooms, five balconies and a massive terrace with 360-degree views of New York City.
The duplex penthouse has an insane price tag of $250 million dollars and yes we are only just halfway through our list.
---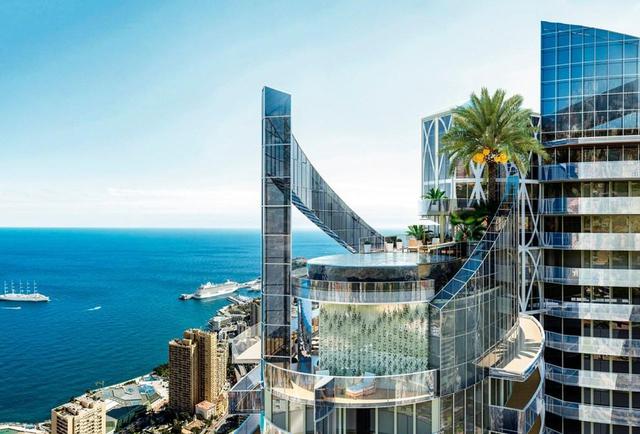 7. Monaco Mega Penthouse – $250M
Sitting atop the Odeon Tower in Monaco is one of the worlds most luxurious and most expensive penthouses.
Situated 557 feet above the ground, the penthouse will cost $250 million dollars and will be a 33,000-square-foot multistory home.
Its almost insane to think that this penthouse covers 5 levels, has 5 bedrooms, 3 bathrooms, sits at a height of 557 feet and has its own pool and waterslide on the roof.
If you thought one pool was insane this penthouse actually has a second on the inside with marble columns and yes it is heated.
---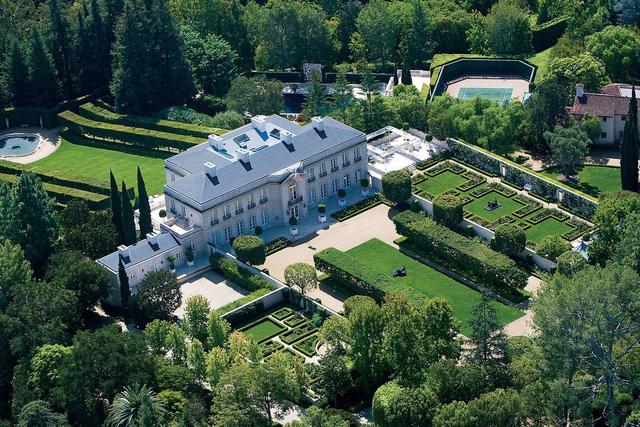 6. Chartwell Estate $300M
Originally owned by billionaire Jerry Perenchio in 1986 who purchased it from renowned hotelier Arnold Kirkeby, this home, known simply as Chartwell was listed for $300 Million Dollars.
The 10.3-acre estate boasts a 75ft swimming pool, massive gardens, tennis courts and a 12,000 bottle wine cellar.
This is just the start of the features, however, with others including a large ballroom and salon connected by elevators and underground tunnels and boasts impressive views of downtown Los Angeles.
If that wasn't enough, there are five properties on the entire estate, including the longtime residence of Ronald and Nancy Reagan.
---
5 – Hong Kong Mansion – $446M
Sitting in Hong Kong's famously wealthy and exclusive neighbourhood, The Peak, this massive home is currently one of the most expensive in all of Asia.
Built-in 1991, the home went on the market in April 2018 and features 4 bedrooms with it sitting on 7,725 square feet on Middle Gap Road, one of the most prestigious gated communities in Hong Kong.
Features include an outdoor swimming pool, fully fitted and equipped kitchen with a separate living and dining area and a smaller dining area overlooks the swimming pool.
The home has four-and-a-half bathrooms and residents of the home are surrounded by bankers, wealthy expatriates, business magnates, celebrities, and Chinese millionaires and billionaires.
---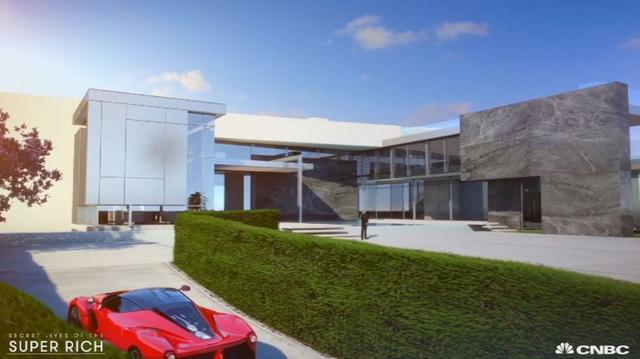 4. The One – $500M
Moving into the top four now and $500 million dollars is the price of the home simply dubbed " The One"
With 20 bedrooms, jellyfish tanks for walls and its own built-in nightclub, this massive home, is located in an iconic Bel-Air neighbourhood.
The home features stunning views of the Pacific on one side and the city's leafy suburbs on the other and has both a surrounding moat and four separate pools.
The One's 100,000-square-foot floor plan comes complete with a four-lane bowling alley, a home cinema, a 30-car garage, full-size staff quarters and in-house casino make this one of the most sought after homes in America.
Residents living nearby include Space X founder Elon Must and Bitcoin investors, the Winklevoss Twins.
---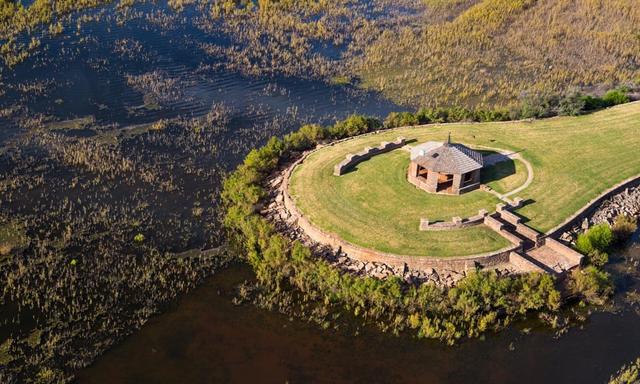 3. The Waggoner Estate – $725M
SOld for a mind-blowing $725 million dollars, the Waggoner Ranch spans half-a-million acres, boasts more than 100 properties within its boundaries and oil reserves, making it bigger than both New York City and Los Angeles combined.
The equestrian estate that has stayed in one family for its entire 165-year existence and has enough water in one lake on the property to source the whole of the 105,000-strong population of nearby Wichita Falls and boasts 14,000 cows, 500 horses and 30,000 acres of arable land.
Just viewing the property takes about an hour and 45 minutes in a helicopter and it takes over 120 staff to maintain and only one-tenth of the land has been explored for oil.
---
2. Villa Leopolda- $750M
Taking the number two spot is the most expensive mansion in Europe, and Villa Leopolda comes with a price tag of $750 Million Dollars.
Located on the French Riviera, the villa was designed and built from 1929 to 1931 and has been owned by several notable people including King Albert I.
The property has 11 bedrooms and 14 bathrooms, with a private beachfront that has been described as the best in France.
The home has a large outdoor swimming pool and other features as you would expect for a property of this size include a sports court, a bowling alley and even a movie theatre.
Some reports claim the villa has as many as 12 swimming pools and with basements included covers 27 stories….. so it may have its own missile bunker built-in, let us know in the comments below!
---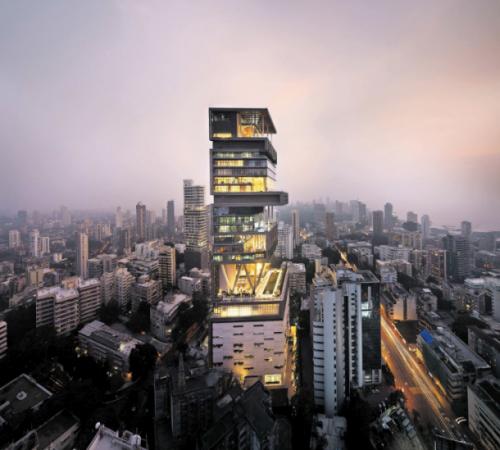 1. Antilla – $1.22B
There isn't many people in the world who have not heard of Mukesh Ambani's $1.2 Billion dollar skyscraper home and it has featured several times in some of our other videos, and it should really have a video of its own!
Antilla is the worlds largest home after Buckingham Palace and covers 27 floors, with each floor double the height, making this 27 story tower feel more like 42.
Located in Mumbai, INdia, it is owned by $48 Billion Dollar Steel Magnate Mukesh Ambani and has three helipads…. yes three helipads.
The top six floors of the home are a separate residence from the rest of the home with biometric security, fingerprint scanners and iris scanners.
The building has a 50-person home-theater with a garden roof, a 168 private car-service center located on the 7th floor, and 9 high-speed elevators, each dedicated for different floors and purpose.
There is an outdoor/indoor bar, a theater, scores of powder rooms, an entertainment center, and a huge entourage room for the staff to have a place to relax.
More than 600 full time staff members are required to maintain the home and it even has its own built in ice room to keep staff and the family cool in the hot summer months.
---
---
Thanks for watching our video on 15 Expensive Billionaire Houses Worth Over $100 Million Dollars, please throw a like on the video to support the ongoing series, comment down below if you think I missed anything and subscribe for more top-list videos coming soon.