Today we look at 18 Expensive Things Owned By Billionaire North Korea Leader Kim Jong Un and how his countrymen are stamped on like mushrooms.
---
---
18. Kumsusan Palace of the Sun
Often referred to as the Kim Il Sung Mausoleum, this building sits in the north eastern corner of the city of Pyongyang.
It is the largest palace ever to be dedicated to a communist leader and is bordered on its north and east sides by a large moat.
The building can only be accessed by foreign visitors on Tuesday's and Thursday's and is the burial place for both Kim Il Sung and his son Kim Jong Il.
Its thought that the entire building has been placed under the supreme protection of the current leader Kim Jong Un.
---
17. Ryugyong Hotel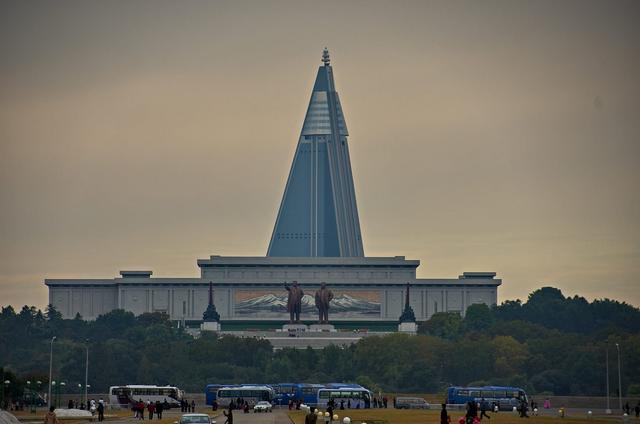 Situated in the centre of Pyongyang is one of the world's biggest hotels and another clear imposing asset of the Kim dynasty.
Featuring 3000 rooms, the hotel was completed 26 years behind schedule and stands almost 1100 feet tall.
Work on the hotel began in 1897 under the watchful eye of Jong-Un's grandfather, Kim Il Sung and was meant to only take 2 years to complete, opening during the 1988 Olympics in South Korea.
The 105 storey pyramid shaped hotel is thought to have cost somewhere in the region of $750
Million Dollars and features 7 revolving restaurants, casinos, Japanese nightclubs and lounges.
Its thought that it will take several more years to complete with Egypt's Orascom group funding the project.
---
16. Air Force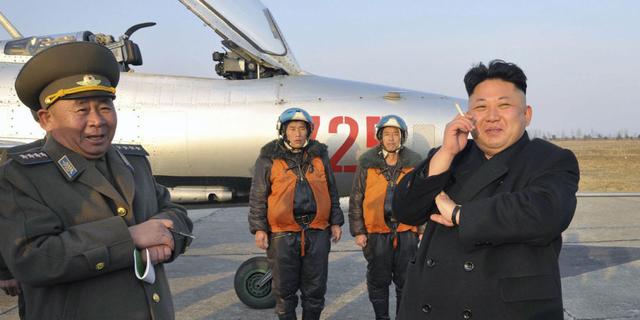 Consisting of an estimated 110,000 members, the DPRK or more importantly, Kim Jon Un, can lay claim to 940 aircraft of varying types that are mostly of Soviet and Chinese origin.
Some of the arsenal includes attack helicopters, ground attack aircraft, fighter aircraft and Special Forces including an Antonov An-2 propeller driven cargo plane.
Several unmanned aerial vehicles also exist in the arsenal including Chinese commercial UAV's, Russian Vega Shmel drones and suicide drones capable of ramming there intended target at high speed.
Kim Jong Un also has several air defence systems including SAM and Triple A systems that are thought to have soviet designs.
Several underground airbases complete one of the most complex and integrated air-forces in the world.
---
15. Masikryong Ski Resort (Masik)
Situated at the top of the 1,360 meter Taehwa Peak, is the Masikryong Ski Resort which was purposely built on the orders of Kim Jong Un.
The project is thought to have cost Jon-Un $35 Million dollars and features snow making cannons, chair lifts and drag lifts.
Its thought that around 5000 people visit the complex each day and this is made up of mostly tourists, who of course are under strict watch by the north Korean army.
As well as the ski slopes, the complex features a luxury hotel, ice rink, swimming pool, gas station and several restaurants.
The 120 room hotel has pyramid style towers and the conversion of a military base into an airport is expected to make access to the resort much easier and create a dedicated tourism area.
---
14. Mystery Mobile Phone
It has been spotted several times during military drills and missile launch events; however the details of Kim Jon Un's mobile telephone are sketchy at best.
What is known is that the leader and a large part of his protection network have access to their own cellular network that helps keep their conversations secure.
It has been suggested that the model of the phone is HTC however with mobile phones in the country only available since 2008, it has been impossible to pin a specific model on the phone.
Its also thought that the mobile phones have the ability to access the internet, something that only a few trusted people within the country have access to.
---
13. Private Island
Its located in a secret location somewhere of the coast of the country and has been described by a visiting US celebrity as Vast.
The island is said to have several properties including a main pad for Kim Jong Un himself.
Happy North Koreans are said to sip margaritas on tropical beaches.
The island also boasts a huge compound that's dedicated to his private water park complete with several slides and a wave machine.
Its thought that the island has missile defence systems and is guarded 24/7 by his private security services.
---
12. Private Golf Courses
Kim Jong Un has access to some of the best golf courses around, maintained by force and kept in top condition by the workers employed by the government.
Most, if not all of these courses are located on his private residences or islands and there is strictly no access allowed to outsiders, unless of course there is a public event.
---
11. Luxury Cinema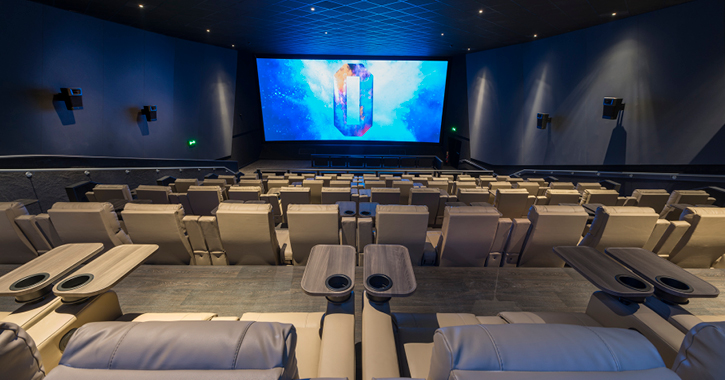 Yes, Kim Jong Un does indeed own his own private cinema, and its thought he spent up to $200,000 dollars to complete the project in one of his houses.
The cinema can hold up to 1000 people, has its very own concession stands and there are workers who make the popcorn when summoned.
---
10. 100 Cars
In a massive spending spree back in 2014, Kim Jong Un is reported to have blown $16 million dollars on some of the most expensive cars around.
The cars are known to have included fancy Mercedes limousines and luxury sports cars, all of which are currently on the UN import ban list.
---
9. Military Ships
Consisting of Amphibious assault ships, Destroyers, Frigates, Mining laying vessels and Patrol Vehicles, Kim Jong Un's massive array of military ships casts a dark shadow over the south and surrounding areas.
Many of the crafts are ageing and belonged to the former Soviet Union or were purchased form Russia back in the 1980's.
Other ships including the frigates are thought to have either been retired or are currently in an unknown state of service.
---
8. Piano Collection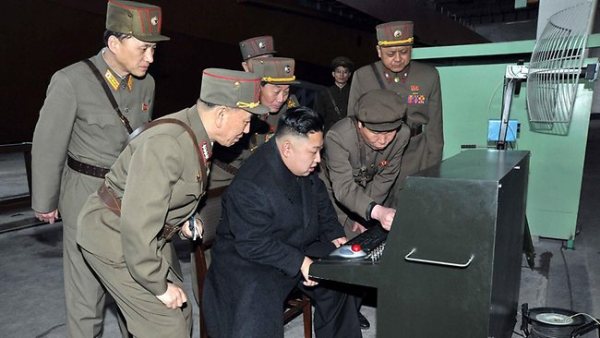 If you're thinking he has maybe 3 or 4 piano's in his houses then you clearly are not thinking like Kim Jong Un.
He currently owns over 20 Piano's and these are spread around his various houses in his empire.
Rumor has it that he plays the piano several times a day and if a mistake is made, then it's the piano's fault and not his… now why are we not surprised.
---
7. Imported Liquor
Its thought that Kim Jong Un spends a vast amount of his personal fortune on imported Liquor for himself and his close friends, many of which he invites to his personal parties.
Its been reported that he even fell asleep during one of his own meetings of the supreme people's assembly.
Claims have even been rife that he regularly binge drinks and has a fascination with expensive wines, port and whiskey with him importing thousands of bottles a year.
---
6. Submarines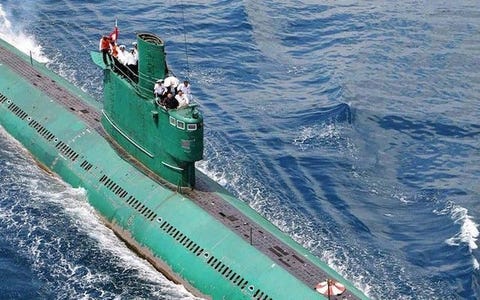 Lurking beneath the waters of the Korean peninsula lies a fleet of ageing soviet submarines that are controlled by the madman Kim Jong Un.
The submarine fleet consists of 4 former soviet whiskey class subs, 22 Chinese Romeo class subs and several Romeo class submarines build by the DPRK.
The whiskey submarines can carry 12 torpedoes or 24 mines while the Romeo class subs have advanced sonar and can carry 14 torpedoes or 28 mines.
More disturbingly in the last few months it has been reported that a new type of submarine has been developed by the fanatical leader.
The GORAE class submarine is thought to be a ballistic missile sub that could pose a threat to the entire world with the United States, Europe and Japanese continents in the firing line.
---
5. Private Jet
It was one of the world's largest airliners in 1963 and it has been kitted out exactly to Kim Jong Un's tastes.
The 174 foot Ilyushin IL-62 has a top speed of 560mph and was most recently used by Kim and his entourage to view housing developments being built in Pyongyang.
The plane features crystal ashtrays, a bedroom, conference facilities and a kitchen.
The plane was only recently discovered after Kim Jong Un was seen disembarking it with his wife during a state visit to examine things.
---
4. Private Yacht
Its reported that he spent $7 million dollars on a 100ft yacht that is considered to be one of the most luxurious ever build by Princess Yachts.
It features a saloon, hot tub and sleeping quarters and is used mostly to check up on the people who live on the coastal areas.
---
3. Missiles
Its well known that Kim Jong Un has missiles, but just what sort of missiles and are they actually capable of delivering nuclear weapons.
There are up to 9 different types of missiles within Kim's missile stash and the bigger of these include the KN-08/14, the Taepodong 2 and the Musudan BM-25.
It's thought that although he is not yet able to place a warhead on top of a missile, he is very close and several missile launches from submarines have confirmed they can now fire them from the sea.
---
2. Pyongyang Water Park
Theme parks in North Korea are few and far between, however several have sprung up in Pyongyang in recent years and one even includes a massive water-park.
Built by the Korean Peoples Workers Party, this massive complex features a huge indoor swimming pool that's complete with a wave machine.
Also within the park are several indoor slides, a restaurant and state of the art changing facilities.
Outside there is a massive water-slide that's capable of launching four people at the same time and several other large slides, an outdoor pool and even river rapids.
---
1. Houses
Kim Jong Un owns a vast array of houses throughout the secretive state, however a few we do know about.
One of these mansions is the Sinuiju house that even has its own train station in the centre of Pyongyang.
The estate contains a luxury house, which is thought to contain the cinema we mentioned earlier.
Another luxury residence located in the hills features a swimming pool and a race track.
Another one of his houses features an 18 hole golf course, complete with yacht jetty and parade grounds.
---
---
Thanks for watching our video on 18 Expensive Things Owned By Billionaire North Korea Leader Kim Jong Un, please throw a like on the video to support the series, comment down below if we missed anything, and subscribe for more top list videos coming soon.