They are some of the richest people in India, they have billions of dollars and own some of the most expensive items, with a combined net worth close to Vidello Productions
They are the super-rich Millionaires and Billionaires of India and Vidello Productions is taking a look at 25 expensive things they own.
---
---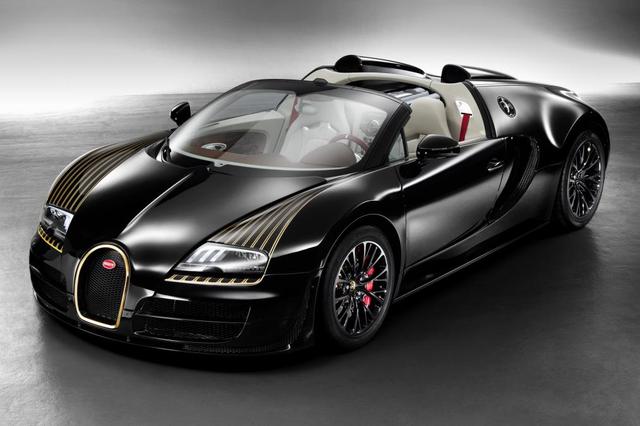 25. Bugatti Veyron – Shar Rukh Khan
Thought to have cost the Bollywood star $1.8 Million Dollars King Khan owns the world's fastest car, a Bugatti Veyron.
The sleek black car can reach a speed of 267 mph, and go from 0 to 60 in 2.4 seconds and has a 16 cylinder 64 valve quad-turbocharged engine with four valves per cylinder.
The car allows you to experience the three handling modes, has a dual-clutch gearbox and the car has one of the most advanced braking systems in the world.
---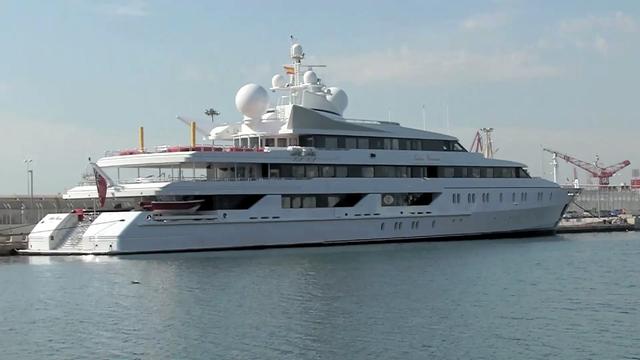 24. Vijay Mallya – Indian Empress
Previously owned by the Qatari Royal Family, Mallya Bought this yacht in 2006 for an undisclosed sum of money.
The yacht is powered by three 10,000-hp MTU 20-cylinder engines and can reach speeds of up to 24 knots.
She measures 311 feet 8 inches and her interior features include 5 decks that can hold 76 guests and 30 crew.
This yacht has been spotted several times in Monaco and Thailand with several high profile Formula 1 after-party held on-board.
---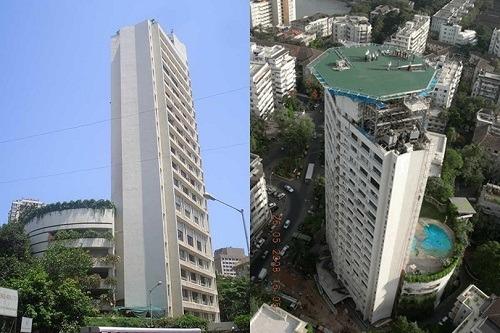 23. Anil Ambani Home
Located at Bandra's Pali Hill in Mumbai, this building is set to rival Mukesh Ambani's Antilla home, this large home is owned by Anil Ambani and his family.
The 66-metre tall structure has been granted approval to be as tall as 150 metres and is spread over 16,000 sq feet.
The home is thought to be worth $767 million dollars and contains everything from a private movie theatre to indoor tennis courts and even a 2 level pool.
---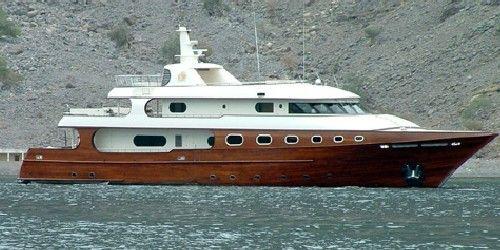 Type caption for image (optional)
22. Ashena Yacht – Gautham Singhania
With a speed of Speed of 10.5 knots, a Rangeof 1200 nautical miles and acomodation for up to 12 guests, the luxury yacht Ashena belongs to indian billionaire Gautham Singhania.
The oustide of the boat is designed in a wooden style and can carry 11 crew while holding fun toys such as 6 jet ski's
The yacht carry's two tenders and has definitive state of art communications and audio visual systems on its bridge.
The entertainment deck has both a Jacuzzi and bar area and the living areas are open and spacious.
---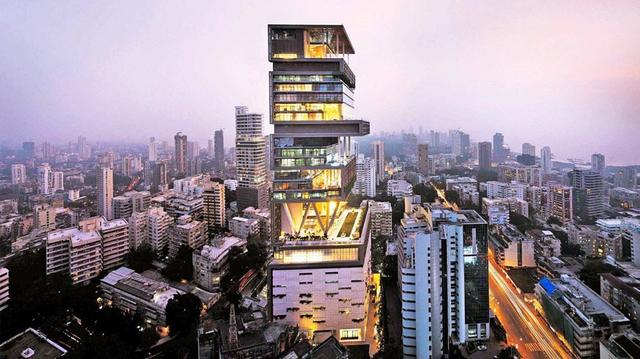 Type caption for image (optional)
21. Antilla – Ratan Tata Home
The house is 27 stories high, features 400,000 sq feet of living space and stands 570 feet tall.
Dubbed the world's most expensive home this $1 Billion Dollar building has every amenity you can think of.
Staffed by a total of 600 people this amazing home features a 50 person home theater with a garden roof, 6 floors of dedicated parking space for family cars and a private car service center on the 7th floor.
The mansion is located at the Altamount Road, Mumbai, India and is located in the Cumballa hill area of the city.
Above that there is a health club with sparkling pool, dance studio, yoga room, relaxation terrace and several glass floored apartments.
There are 9 high speed elevators and the property features 3 helipads where the family can fly in at a moment's notice.
Many ceilings within the home are covered in crystal chandeliers and the home is thought to be beaten in price only by Buckingham Palace.
---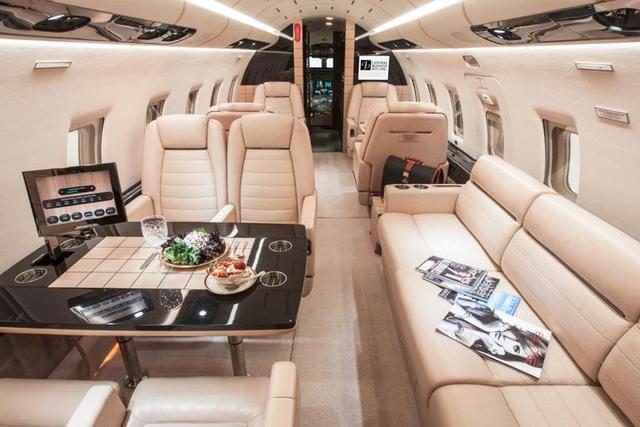 Type caption for image (optional)
20. Gautam Singhania – Challenger 604 Private Jet
The Challenger 604 jet aircraft is manufactured by Bombardier and a major upgrade of the Challenger 601 jet design.
With an intercontinental range of over 4,000 nautical miles and maximum cruise speed of Mach 0.82 the Bombardier Challenger 604 private jet aircraft is well suited for any mission.
Bombardier's Challenger 604 has a swept T-tail with swept horizontal stabilizer and seats 10 passengers.
The Challenger 604 has a maximum speed of up to 565 mph and a large spacious cabin with stand-up room of over six feet and the best noise insulation system on an aircraft in its class.
---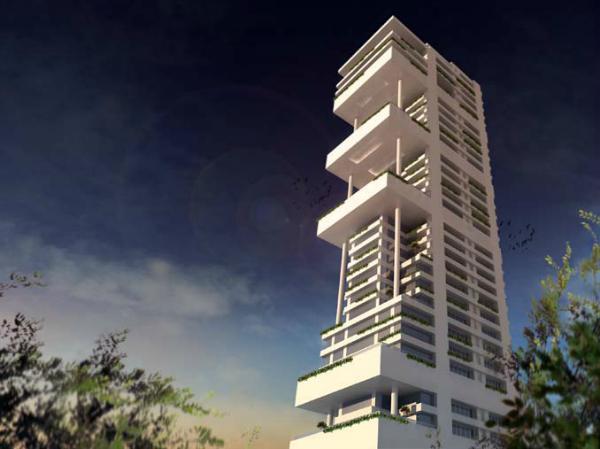 Type caption for image (optional)
19. Gautam Singhania – JK House
Another Indian billionaire looking to rival Mukesh Ambani's Antilla home, JK House is is slated to reach a final height of 145 metres in the tony Breach Candy area of South Mumbai.
The home is thought to include a museum, 2 private swimming pools, a gym with a spa and recreational centre, and a helipad at its highest point.
The home has some of the best views in Dubai and is thought to be costing somewhere around $700 Million Dollars to Build.
The building will have a retail showroom on the ground level and the tower will have its first 5 floors reserved for parking.
---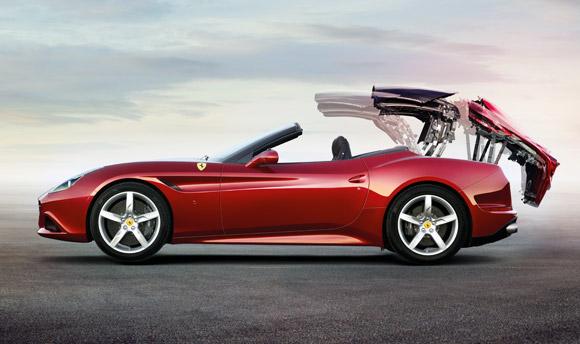 Type caption for image (optional)
18. Ferrari California – Ratan Tata
Several upgraded optional extras are thought to have been purchased by Ratan Tata and the car can cost anywhere upwards of £154,000 pounds.
This 2 door, hard top convertible has a top speed of 193 miles per hour, a front facing V8 engine and 7 speed dual clutch transmission.
Owned by the rich and famous on some of our other list, Ratan Tata currently owns a red version of this car.
---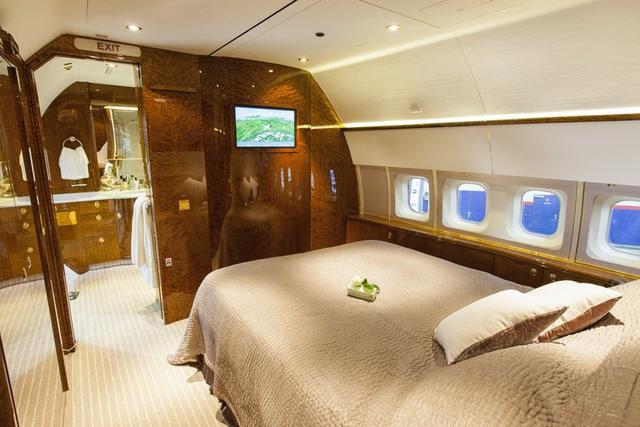 Type caption for image (optional)
17. Boeing Business Jet 2 – Mukesh Ambani
With full internet access, a range of 6,616 miles and a top speed of Mach 0.82 its thought Mukesh Ambani paid roughly $73 Million Dollars for one of the worlds most expensive private jets.
The second of Mukesh Ambani's private planes is the Boeing Business Jet 2, which he acquired sometime in 2007.
The cockpit of this wonderful aircraft is equipped with the state of the art Honeywell digital avionics system, along with heads up display Flight Dynamics.
The whole plane is a flying hotel and boardroom which has an executive lounge and private suite with a bedroom and on-board bathroom.
This jet is exclusively for his personal use and features 1,004 sq feet of cabin space that includes seating area for up to 78 passengers.
---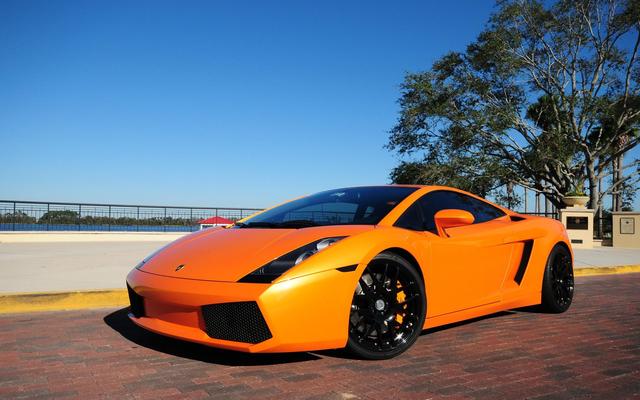 Type caption for image (optional)
16. Lamborghini Gallardo – Anil Ambani
Featuring a 6-Speed Manual Transmission and having a top speed of 202 mph, Anil Ambani's Lamborghini Gallardo features a V10 engine.
The orange supercar has been seen in and around the city of Mumbai and was even involved in an incident where a man was injured.
Mr. Ambani likes to keep this most prized possession quite private and is rarely seen driving it on the streets of Mumbai.
---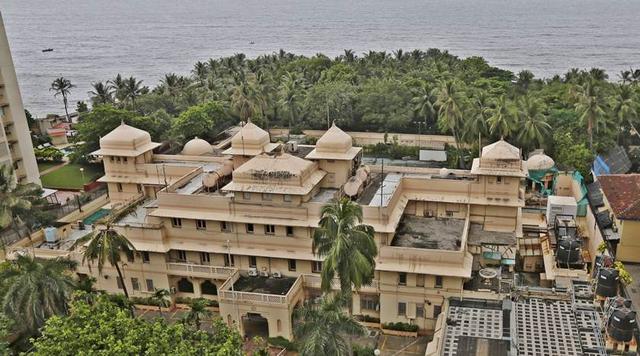 Type caption for image (optional)
15. Lincoln House Mumbai – Poonawalla Family
Designed 1933 by British architect Claude Batley, this grade 3 listed building was sold to Cyrus Poonawalla in 2015 for a reported $113 million million dollars.
Before the family bought it, Lincoln House was leased to the U.S. Government and served as the Consulate General of the United States in Mumbai.
Even though the house sold for well below the asking price, the September 2015 purchase was reported as the most expensive residential property transaction in India's history.
The 2-acre property covers 50,000 square feet and is currently undergoing significant redevelopment
---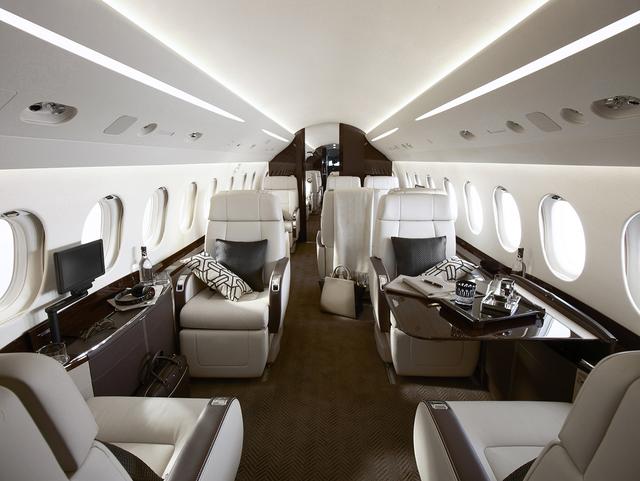 Type caption for image (optional)
14. Ratan Tata – Falcon 2000
This aircraft has trans-continental range and is actually flown by Ratan himself and the large french business jet is the pride and joy of Ratan Tata and cost the Billionaire roughly $30 million dollars.
The Falcon 2000 is powered by two Pratt & Whitney Canada PW308C turbofan engines and can achieve a maximum service ceiling of 51,000 feet, while cruising at 851 km/h and sporting a 6,020 km range.
Its thought the interior of the jet has been customized to Ratan's specifications with on-board conference facilities, sleeping area and bathroom.
---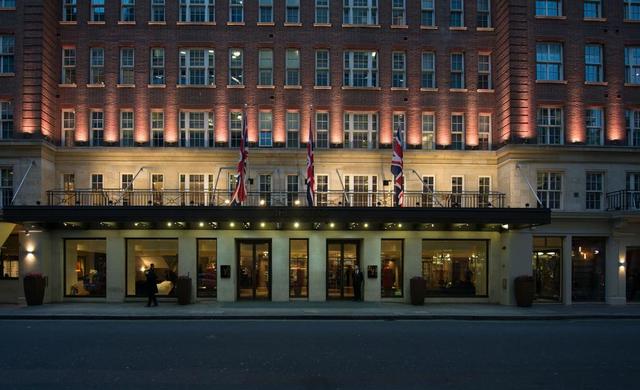 Type caption for image (optional)
13. May Fair Hotel – Inderneel Singh
This hotel, located in the heart of one of the richest cities in the world, screams sophistication and style from its 45 suites to its family rooms and studio suites.
The hotel features one of the capital's largest private screening rooms, the May Fair Theatre, with high-definition projection systems, THX quality spectacular sound, stage and stunning décor throughout.
There is both an on-site spa and gym, several restaurants and even the chance to Experience their award-winning Afternoon tea.
The 404-room hotel completed a $150 million renovation in 2006, updating the hotel which opened in 1927, with King George V and Queen Mary in attendance.
---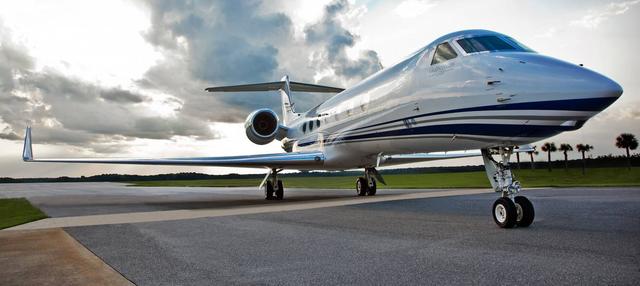 12. Lakshmi Mittal – Gulfstream G550
With a maximum range of 12,501 km and the ability to carry up to 19 passengers and crew, the Gulfstream G550 is thought to have cost Lakshmi Mittal around $48 Million Dollars.
The Gulfstream G550 is powered by two Rolls-Royce engines that provide the most thrust of any jet in its class.
The interior of the jet is super luxurious with office facilities onboard including A wireless network, satellite communication, Iridium phone and fax/printer.
There are beds for eight people, a dedicated crew rest area, a private stateroom, conference area and entertainment space.
---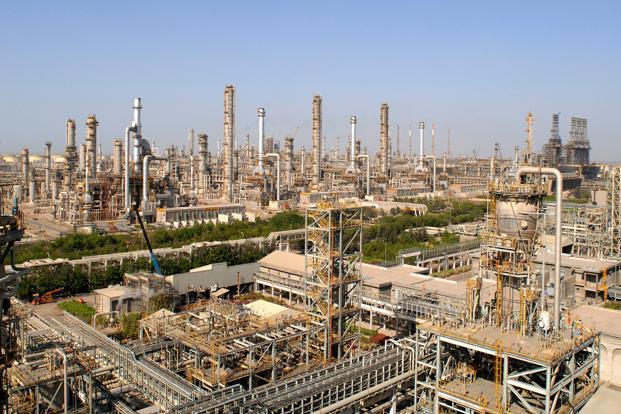 11. Jamnagar Refinery – Mukesh Ambani
This private sector crude oil refinery owned by Reliance Industries in Gujarat, India is owned by Mukesh Ambani and was commissioned on 14 July 1999 with an installed capacity of 668,000 barrels per day.
It is currently the largest refinery in the world and today it produces around 1,240,000 barrels per day.
The entire complex includes manufacturing and allied facilities, utilities, off-sites, port facilities and even a small town with housing for its 2,500 employees, sits on 7,500 acres of land.
---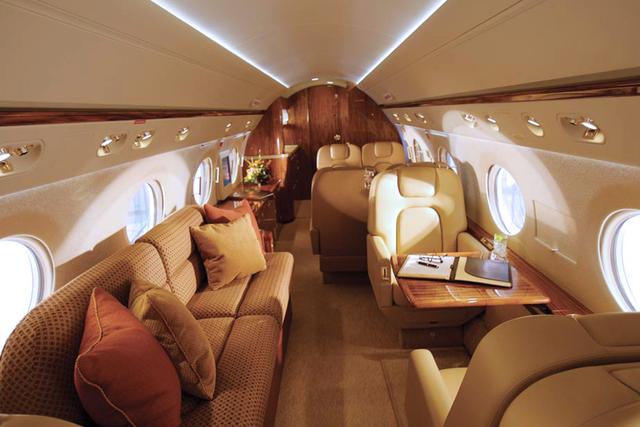 10. KP Singh – Gulfstream IV
Powered by two Rolls-Royce Tay 611-8 engines that propel the aircraft to a maximum altitude of 45,000 feet over a maximum range of 7,820 km, this private jet has a large price tag of around $36 Million dollars.
The Gulfstream IV is one of the finest celebrity private jets around and can accommodate up to 19 passengers, providing comfort and class with state-of-the-art furnishings and aircraft technology.
The jet even automatically refreshes the air inside the cabin every two minutes
---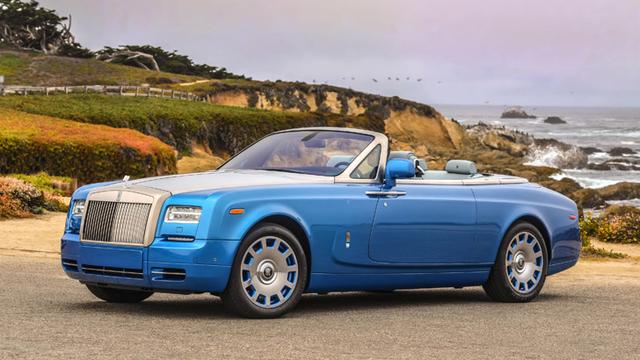 9. Rolls Royce Drophead Coupé – Shar Rukh Khan
This car has a price of $443,000 and is the most expensive made by the car company Rolls Royce.
The car combines aluminium technology, hand-crafted materials and is described as the techno-modern car of the 21st century.
The car can go from 0-60 in just 4.4 seconds, has a top speed of 198 miles per hour and is powered by a 6.75-litre V12 engine that delivers 435 brake horsepower.
By far one of the most luxurious cars owned by Shah Rukh Khan, the Rolls Royce Drophead Coupé is a British handmade convertible manufactured by Rolls-Royce.
---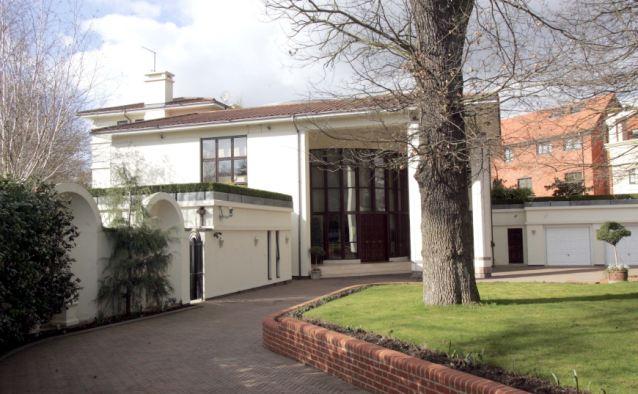 8. Summer Palace – Lakshmi Mittal
Located in an influential area known as The Bishops Avenue in Hampstead, Mittal purchased the massive property for around in 1996 for £6.75 million pounds in 1996.
The estimated value now is thought to be around £40 Million pounds, and Mittal currently rents the property out for around £40,000 a month.
The property is one of the finest in the area and features include 11 bedrooms, 12 bathrooms, six reception rooms, a glass lift to the basement with a swimming pool, Jacuzzi and a steam room.
---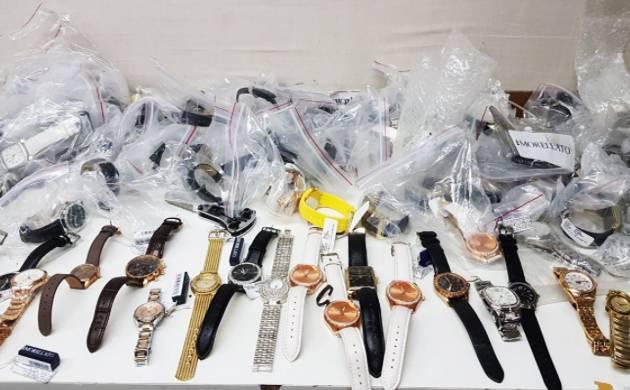 7. Watch Collection – Nirav Modi
Thought to have now been seized by the authorities amid a fraud investigation, this Diamond Dealer was once thought to have had a massive watch collection.
Some of the watches in his collection included a Rolex Day-Date, Swatch Trésor Magique and IWC Novecento perpetual calendar.
Overall its thought his collection totalled roughly 10,000 watches overall.
---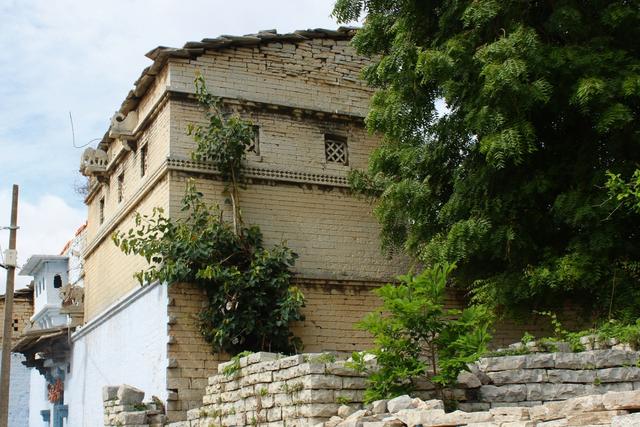 6. Shahabad Houses – Aamir Khan
Bollywood star Aamir Khan recently bought 22 houses in Shahabad, his ancestral home in the Hardoi district.
Aamir Khan purchased the homes of many of his cousins to keep them in the family and it's understood that some of them have been registered to his nieces and nephews.
---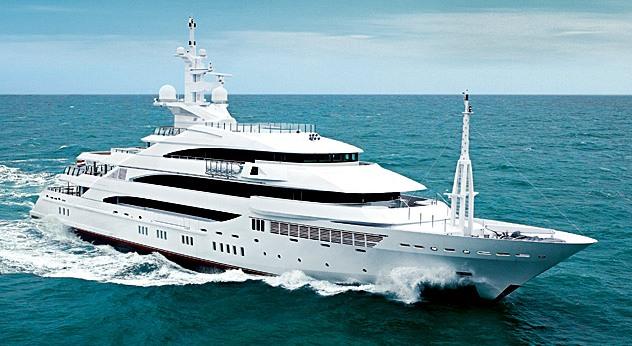 5. Amevi Yacht – Lakshmi Mittal
With a value of $150 Million dollars, 18 billion dollar man, Lakshmi Mittal owns this stunning piece of floating real estate.
The yacht features luxury public areas and 8 VIP staterooms with the boat able to reach a maximum speed of 18.5 knots and operating costs thought to be in the region of $10 Million dollars a year.
Guest's cabins are twin and quarter-sized, with en suite bathrooms, toilets, and large TV sets in each room.
The owner's cabin is a double, with the largest living area of all the cabins and luxury furnishings, including Italian marble in the bathroom, cherry furniture, and a jacuzzi.
A large jacuzzi for all guests is also provided, and Amevi has two outdoor bars
---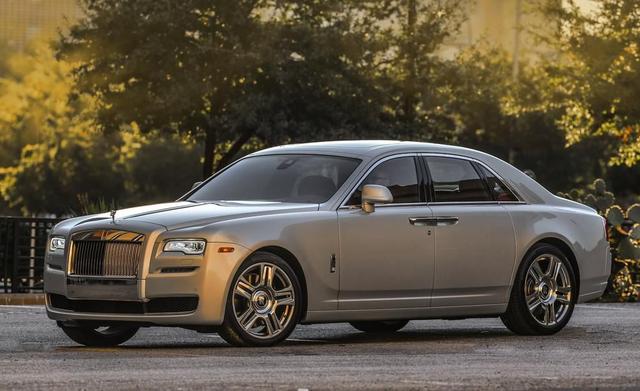 4. – Rolls-Royce Ghost – Aamir Khan
Featuring the number plate MH 11 AX 1, this shining, metallic silver car is thought to be the pride and joy of Bollywood Actor Aamir Khan.
Each car is hand-built and the interior is handcrafted in natural wood and leather with construction time taking an average of 6 years for each vehicle.
The car has a top speed f 155.3 mph, a 0-60 time of 4.1 seconds and is thought to have cost the star around $288,000 dollars.
---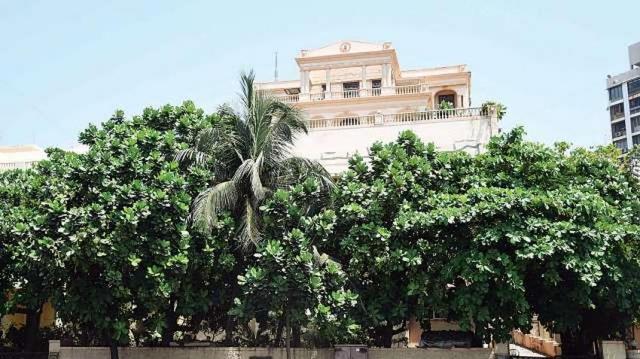 3. Champagne House – Uday Kotak
Thought to have a total size of around 1900 square feet, Champagne House is a sea-facing property in Mumbai's upscale neighbourhood, Worli.
The property is thought to have cost Uday Kotak roughly $59 Million Dollars and they even had to wait 2 years to get hold of the keys.
Very little is known about the inside of the property however it is large and probably contains numerous bedrooms, bathrooms and other amenities.
---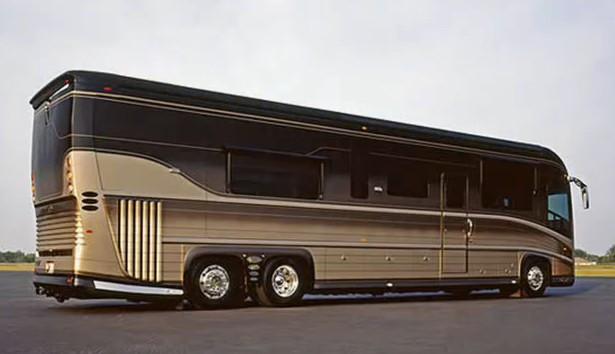 2. Vanity Van – Lakshmi Mittal
Thought to have been nicknamed a palace on wheels, this luxury vehicle is thought to have all the home comforts of a large hotel suite.
The bus/coach type vehicle is decorated with expensive carpets, rugs and wood veneers with space for a car underneath.
Commonly known as a Vanity Van it also includes a master owners suite with attached bathroom, a large bedroom and kitchen, a compact bathroom, a big living area, and lots of entertainment options.
---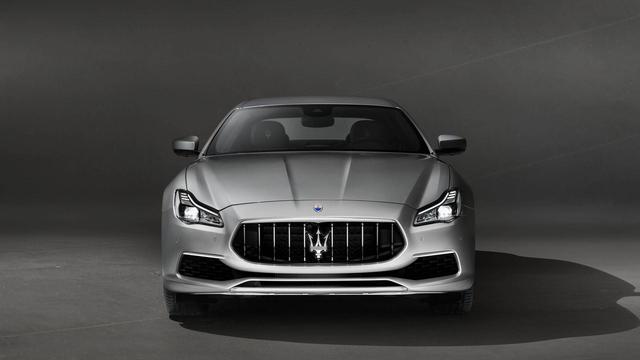 1. Maserati Quattroporte – Ratan Tata
The Italian Zegna silk, colours and high-grade materials combine to generate an absolute masterpiece of taste and refinement with the interior designed to give the most comfortable ride.
Featuring an acceleration speed of 0-60 in just 4.7 seconds powered by a 3 litre twin-turbo V6 engine this amazing car.
The cars feature carbon fibre both in and out and give a sporty appearance with Titano wheels and red brake callipers.
The Maserati Quattroporte does not come cheap, if you're looking to purchase one new like Ratan tata, then expect to pay around $100,000 dollars.
---
---
Thanks for reading our article on 25 Expensive Things Owned By Indian Billionaire's, please throw a like on the article to support the on-going series, comment down below of you think I missed anything and subscribe for more top list articles coming soon.