Robert Mugabe's Sons, Chatunga Mugabe and Robert Mugabe Jr, have an estimated combined net worth of around $25 Million Dollars, Vidello Productions takes a look at 10 expensive things they own.
---
---
---
---
8 Expensive Things Owned By Robert Mugabe's Sons
---
8 – Johannesburg Mansion
Thought to have originally been purchased by Grace mugabe, this house is located somewhere in the city of Johannesburg, South Africa.
The $3.2 million dollar mansion is reportedly located in the Sandhurst district and contains rolling lawns, a summer house, koi pond and six reception rooms.
The property also features four bedrooms and four bathrooms, a two-bedroom cottage and a swimming pool.
The property covers 9,249 square meters and is said to require some rennovation work which may or may not be currently on-going.
The brothers had recently been confined to another apartment in the area while the political crisis unfolded at home.
---
7 – Rolls Royce Phantom Coupe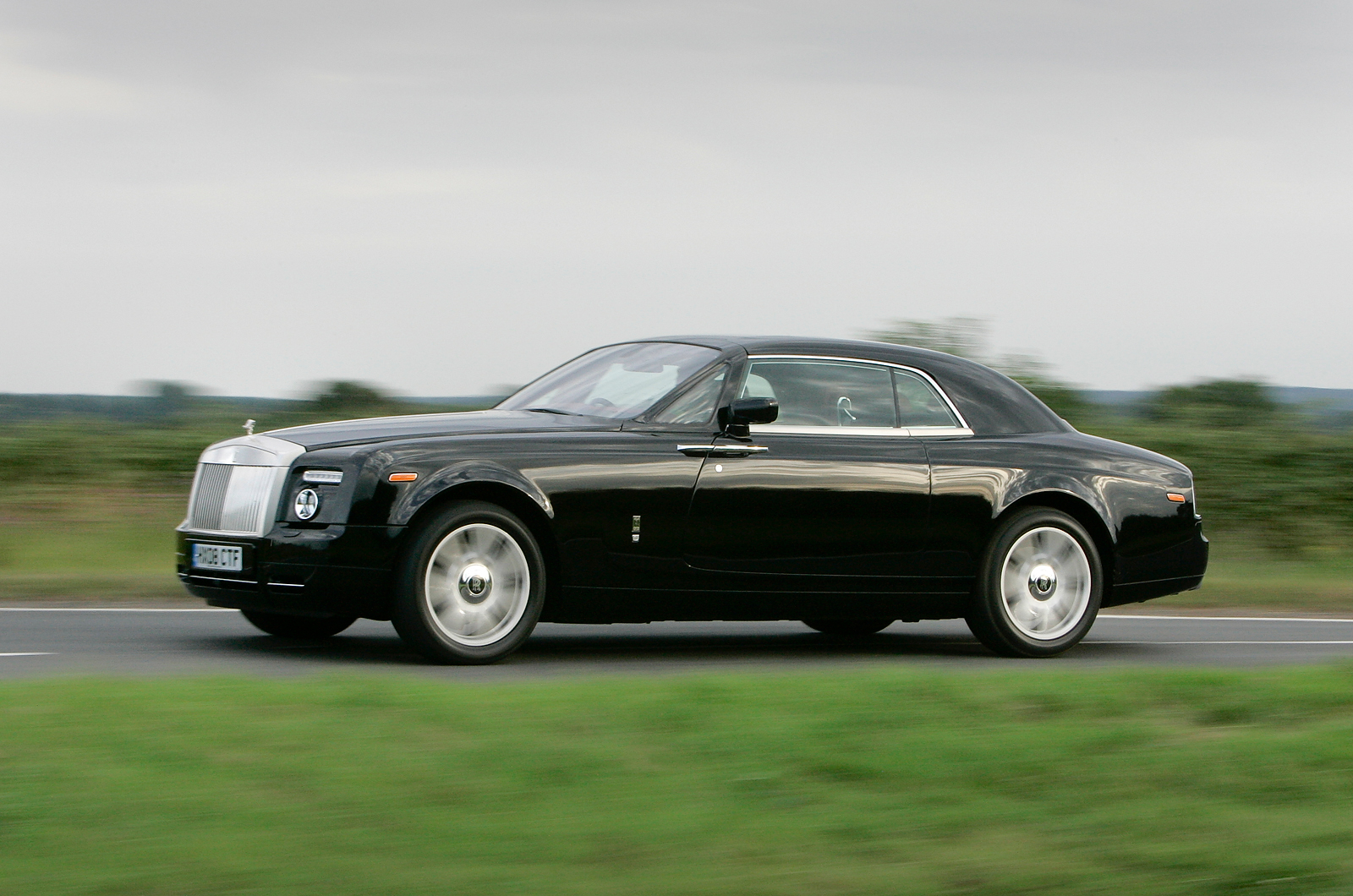 Thought to have been purchased in South Africa, this car was shipped into Zimbabwae on a KLM cargo plane that was thought to have been paid for by one of Robert Mugabe's Sons.
The car has an estimated price tag of $500,000 dollars and features a 6.7 litre V12 engine while seating 5 passengers in opulant luxury.
The Phantom Coupe is capable of accelerating from 0-60mph in 5.8 seconds and has a limited top speed of 155mph.
Its interior includes leather and wood vaneersand there is a button to close the coach doors which have also come to be called suicide doors.
Other features include automatic four-corner levelling, 21-inch alloy wheels and a 15-speaker 420 wall sound system.
Optional equipment includes front and rear parking camera's and a wide array of paint colors with interior trim material choices all customizable.
---
6 – Rolls Royce Ghost Series II
Another car that was thought to have been shipped into Zimbabwae after being purchased somewhere in Europe, possibly Dubai, Robert Mugabe's Sons Rolls Royce Ghost Series II has an estimated price tag of close to $300,000 dollars.
The car has a maximum top speed of 155.3mph, can go from 0-60 between 4.8 to 4.9 seconds and is powered by a 6.6 litre V12 engine.
The car was introduced at the 2014 Geneva Motor Show and features re-designed front seats and the rear seats are re-angled so as to allow easier communication with other passengers.
The car also benefits from satellite aided transmission technology and automatic gear changing that adapts to the style of whoever is driving it at the time.
---
5 – Aston Martin DB11
While nbever actually being revealed in public, its thought that the Aston Martin DB11 is the latest aquisition to the Mugabe Brothers ever expanding car collection.
The car can go from 0-60 in just 3.9 seconds and has a top speed of 200.1mph and is powered by a 5.2 litre V12 engine.
This car costs roughly $200,000 dollars and features aeroblade technology that harnesses airflow along the DB11's flanks to enhance stability at the rear.
Other features include on-board dynamic stability control, anti-lock brakes, traction control, launch control, emergency brake assist and dynamic torque vectoring.
---
---
4 – Diamond Watch
Recently featured in a video with a bottle of Ace of Spades champagne being poured over it, this watch is thought to have value of close to $60,000 dollars.
The watch is named the SH6 million and is owned by Chatunga Mugabe with the video filmed during a nightclub party thought to have taken place somewhere in Zimbabwae before the political crisis that ended Mugabe's Rule.
The face of the watch can be seen covered in sparkling diamonds and the brothers are thought to own several other watches including several Rolex Watches.
---
3 – Jewellry
Robert Mugabes Sons are thought to both own a substantial amount of gold jewellry and this includes gold rings, bracelets and necklaces.
Many of the diamonds are rumored to have come from the diamond mines of Zimbabwae which their father recently had control over.
Some of this Jewellry can be seen in the photos posted by the brothers on their instagram accounts.
---
2 – Wardrobe Collection
Possibly one of the most well-known things that the brothers appear in the media for is their dress sense both in and out of the public eye.
They can regularly be seen wearing the newest branded shoes, jackets, t-shirts and jeans in many of the social media posts.
They have also been seen wearing top of the line suits to party events and political regalia when they once attended rallies by their father.
---
1 – Dubai Mansion
Another insane piece of Mugabe real estate, its thought this lavish home in Dubai was also purchased by the brothers, however it has now been proven to have been sold after they were asked to leave the country for reasons unknown.
Located on Lailak Street in the gated Emirates Hills community, it is protected by CCTV and regular security patrols.
The house is said to feature 10 bedrooms and right next door is a house belonging to the former president of South Africa, Jacob Zuma.
The property was sold in 2015 after the brothers moved to South Africa and they leave behind access to championship golf courses and amazing lakeside views.
Other famous residents of Emirates Hills include Asif Ali Zardari, Widower of assasinated former Pakistani President Benazir Bhutto and former Thai Prime Minister Thaksin Shinawatra.
---
---
---
---
Thanks for reading this article on … please head over yo our YouTube channel and hit the subscribe button to help us on the road to and check out more great content on the website!