Nick van de Wall, better known as Afrojack, is a Dutch DJ, record producer, and re-mixer from Spijkenisse, today we look at his net worth and lifestyle.
---
AFROJACK NET WORTH – $60,000,000
---
NAME: Nick van de Wall
OCCUPATION: Professional DJ
BIRTHDAY: September 8th, 1987
COUNTRY OF BIRTH: Netherlands
SOURCE OF WEALTH: DJ work
PLACE OF RESIDENCE: Unknown
---
---
AFROJACK EARLY LIFE
Born and raised in Spijkenisse, Netherlands, Afrojack developed an interest in music at an early age and was playing the piano from the age of five years old.
After leaving school, Van de Wall studied graphic design at the Grafisch Lyceum Rotterdam in Rotterdam, less than one year before he launched his professional DJ career.
---
AFROJACK CAREER
Earning over $16 million dollars in just one year, Afrojack has inspired millions of DJ's worldwide and even more to dance to his tracks on a regular basis.
His career began in pubs and clubs with him also creating many websites for other professional DJ's.
By 2010 he has made it to number 7 on the DJ Mag Top 100 and ranked number 9 on the same list in 2012.
He has co-produced music with many artists including David Guetta, Mike Brown and Madonna and headlined major music events such as Tomorrowland.
One of his songs, "Braver", was featured on the game Final Fantasy XV and in 2014 he released his debut album, Forget the World.
He planned to appear and perform at the Eurovision Song Contest 2020 In Rotterdam but it was cancelled due to the COVID-19 pandemic.
---
AFROJACK CAR COLLECTION
The Star has one hell of a car collection, and more is known about his cars than his house, which is almost completely off the radar anywhere on the internet.
His amazing collection includes a white and black chrome Rolls-Royce Ghost valued at $300,000, a yellow Ferrari 458 and a black Audi RS6.
Afrojack's main love, however, is Bugatti and he has admitted a self obsession with the car maker, owning a Chiron and Veyron, both customized in a unique multi-blue wrap.
He has his own team in the Gumball 3000 rally and is often seen driving cars in the race from Veyron including the Chiron and Veyron in his collection.
---
AFROJACK FAMILY
His mother is, Debbie Van De Wall, a Dutch national and his father, is Surinamese.
He has a daughter, Vegas Van De Wall, from a previous relationship with Dutch model Amanda Balk who he is now divorced from.
He began dating Italian singer Elettra Lamborghini in 2019 and the couple married on 26 September 2020 in Lake Como, Italy.
---
AFROJACK FRIENDS
He is friends with many people in the DJ world including Calvin Harris, Armin Van Buuren, Tiesto, Madonna, David Guetta, Beyonce and Paris Hilton
He is good friends with fellow DJ and model Paris Hilton and was once said to have had a relationship with her, this was later confirmed by her as being 100% true!
Afrojack has been nominated for many awards and won many too, including a European Border Breakers Award and a Grammy Award.
In 2013, Forbes Magazine ranked Afrojack as the 7th highest earning DJ in the world with international success reaching from Europe to Australia and New Zealand.
---
AFROJACK LIFESTYLE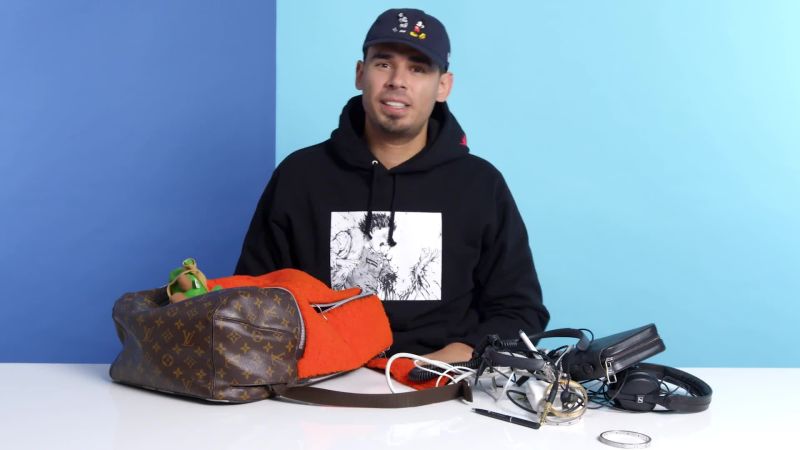 Afrojack owns a huge shoe collection and such is his love for shoes, he currently owns over 300 pairs.
He has traveled the world as a professional DJ and visited many sun-kissed locations as well as big cities including New York, Las Vegas, Lanzarotte, Ibiza, Paris, London and many more!
Afrojack has his own clothing line and can often be found relaxing by the pool or working out in his spare time.
---
---
Thank you for taking the time to read this amazing article, please go ad check out our homepage for more great net worth content publishing every day!