Billie Eilish Pirate Baird O'Connell is an American singer, songwriter, and musician, today we look at her Net Worth and Lifestyle.
---
BILLIE EILISH NET WORTH – $25,000,000
---
NAME: Billie Eilish Pirate Baird O'Connell
OCCUPATION: Singer, Songwriter & Musician
BIRTHDAY: 18th December 2001
COUNTRY OF BIRTH: United States
SOURCE OF WEALTH: Singing
PLACE OF RESIDENCE: Highland Park, Los Angeles
---
---
EARLY LIFE
Eilish was home-schooled while her mother taught her and Finneas the basics of songwriting.
Eilish wrote her first "real" song at age 11 for her mother's songwriting class, which was about the zombie apocalypse and was inspired by the television series The Walking Dead.
She disliked attending acting auditions however loved recording background dialogue for crowd scenes.
She grew up listening to other famous celebrities and bands such as The Beatles, Justin Bieber, Green Day, and Lana Del Rey.
---
ACHIEVEMENTS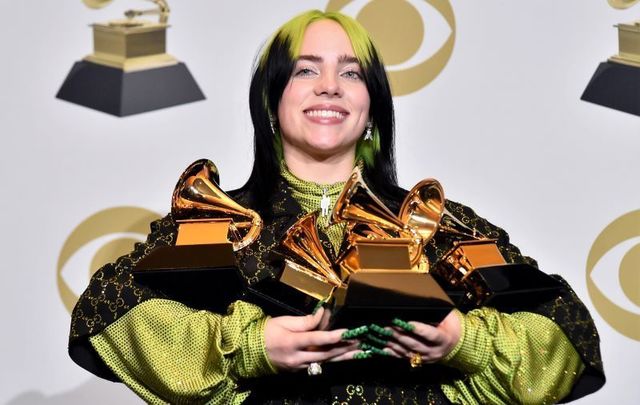 On November 20, 2019, Eilish was nominated for six Grammy Awards including Record of the Year and Song of the Year for "Bad Guy" as well as Album of the Year and Best New Artist, something that no other 17 year old has ever done.
She was also crowned 2019's Billboard Woman of the Year in 2019 and On January 14, 2020, Eilish was announced as performer of the title track for the 25th installment in the James Bond film franchise, No Time to Die.
The song became Eilish's first No. 1 single in the UK and at the 62nd Grammy Awards, she became the youngest person and first woman to win the four main Grammy categories.
---
CAREER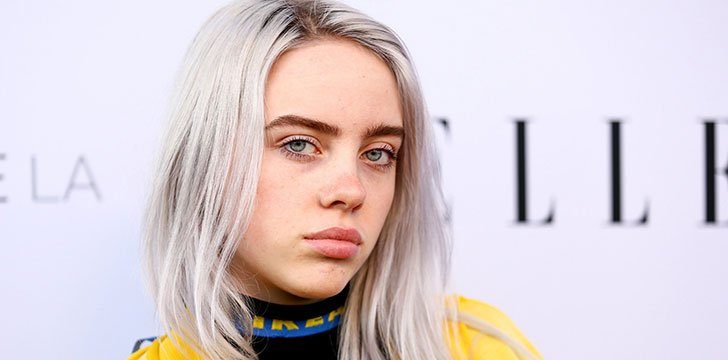 Eilish has worked on several films including Diary of a Wimpy Kid, Ramona and Beezus, and the X-Men series.
In October 2015, Ocean Eyes became one of her first break-out songs after it was picked up and praised by several media organisations before Apple Music arranged for her to work with A&R company Platoon.
Later she hired a stylist from Chanel and a publacist to work on her image.
Another song, "Six Feet Under", which premiered on Apple Music's Beats 1 radio show.
In September 2017, Apple Music named Eilish their Up Next artist, which followed with a short documentary.
In early January 2019, Eilish's EP Don't Smile at Me reached 1 billion streams on Spotify, making her the youngest artist to top 1 billion streams on a project.
Eilish made her debut as the youngest member on the annual Forbes list ranking the highest-paid celebrities of 2020, reportedly earning 53 million dollars.
---
FAMILY
Billie Eilish is the daughter of Maggie Baird, a teacher, actress, and screenwriter and Patrick O'Connell, a construction worker who has also stared in films such as Iron Man and both parents are also amateur musicians.
Her older brother is a musician named Finneas, with whom she frequently collaborates and she is of Irish and Scottish descent.
---
HOUSE
Featuring just two bedrooms and one bathroom, this modest 1,208 square foot house is located in Los Angeles.
The home sits in the Highland Park area of the city and has been blurred from google maps thanks to several stalking threats.
The homes current estimated worth is $763,400 and its reported that her parents live with her in the home.
---
LIFESTYLE
Some of Billie Eilish's favorite movie and TV shows include The Babadook, American Horror Story, and The Walking Dead with horror very much on the list.
She was raised vegetarian and regularly advocates veganism on social media and she rarely smiles in photographs.
One of her favourite places to go on holiday is the Hawaii island of Kauai where she has been seen on multiple occasions.
---
---
For more amazing net worth and lifestyle articles publishing in 2021 please CLICK HERE and remmeber to check out some more great content here.