Bruce Frederick Joseph Springsteen is an American singer, songwriter, and musician who is both a solo artist and the leader of the E Street Band, today we look at his net worth and lifestyle.
---
BRUCE SPRINGSTEEN NET WORTH – $500,000,000
---
NAME: Bruce Frederick Joseph Springsteen
OCCUPATION: Singer
BIRTHDAY: 23rd September 1949
COUNTRY OF BIRTH: United States
SOURCE OF WEALTH: Singing
PLACE OF RESIDENCE: New York City, New York, United States
---
---
EARLY LIFE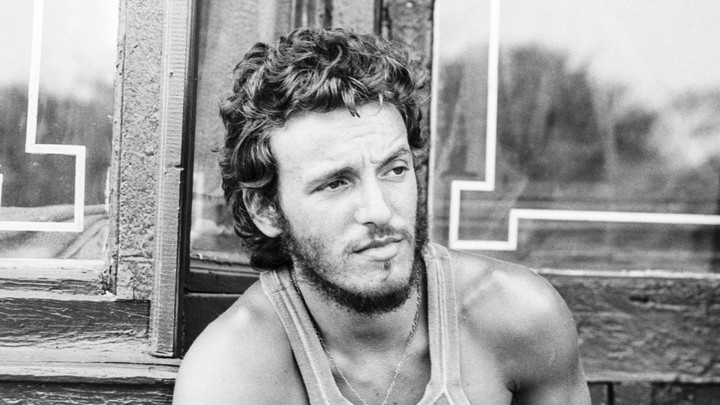 Born in Long Branch New Jersey, at Monmouth Medical Center, World famous singer Bruce Springsteen is of Dutch, Irish and Italian descent.
Growing up in freehold New Jerse as a catholic, Springsteen attended The St. Rose of Lima Catholic School where he hated the regime and often rebelled against the nuns running the school.
Hearing New Jersey singer Frank Sinatra on the radio was what inspired him to begin a career in music at an early age.
After seeing Elvin Presley on the Ed Sullivan show his path to greatness was started and his mother lasted rented him a guitar from $6 dollars a week.
Having changed schools as Bruce Springsteen did not fit in and just wanted to play his guitar on his own.
Graduating in 1967 he skipped the ceremony and later attended Ocean County College but later dropped out.
Bruce Springsteen did not serve in the Viatnam War after an accident left him with concussion when he was 17.
---
HOUSE
Bruce Springsteen owns a large horse ranch in Colts Neck, New Jersey where the singer and his wife often spend their time.
Bruce Springsteen also owns a large home in the benedict Canyon area of Beverly Hills, California.
The home has a number of bedrooms and bathrooms, a large driveway and huge garden area.
---
CARS
Bruce Springsteen owns a number of Classic American cars including a 1957 Chevy Bel Air and a 1960 Corvette Ragtop.
The Corvette featured a 240 horsepower engine with powerglide transmission and was loaned to the rock and roll hall of fame when he was inducted in 1999.
---
CAREER
Springsteen began his career as the lead guitarist and subsequently one of the lead singers of the Castiles.
Playing in clubs in New Jersey from 1969 through early 1971, Springsteen brought his skills to the attention of Mike Appel and Jim Cretecos.
In October 1972, Springsteen formed a new band for the recording of his debut album which eventually became the E Street Band.
Springsteen was signed to Columbia Records in 1972 and released his debut album in January 1973.
Releasing his second album in September 1973, Springsteen and the E Street Band began a five-night, 10-show stand at New York's The Bottom Line club.
Rolling Stone magazine would name that stand as one of the 50 Moments That Changed Rock and Roll.
Springsteen is, today, probably best known for his album Born in the U.S.A. which sold 15 million copies in the U.S. and 30 million worldwide.
Springsteen was inducted into the Rock and Roll Hall of Fame in 1999 by Bono and in 1999, Springsteen and the E Street Band reunited and began their extensive Reunion Tour.
---
FAMILY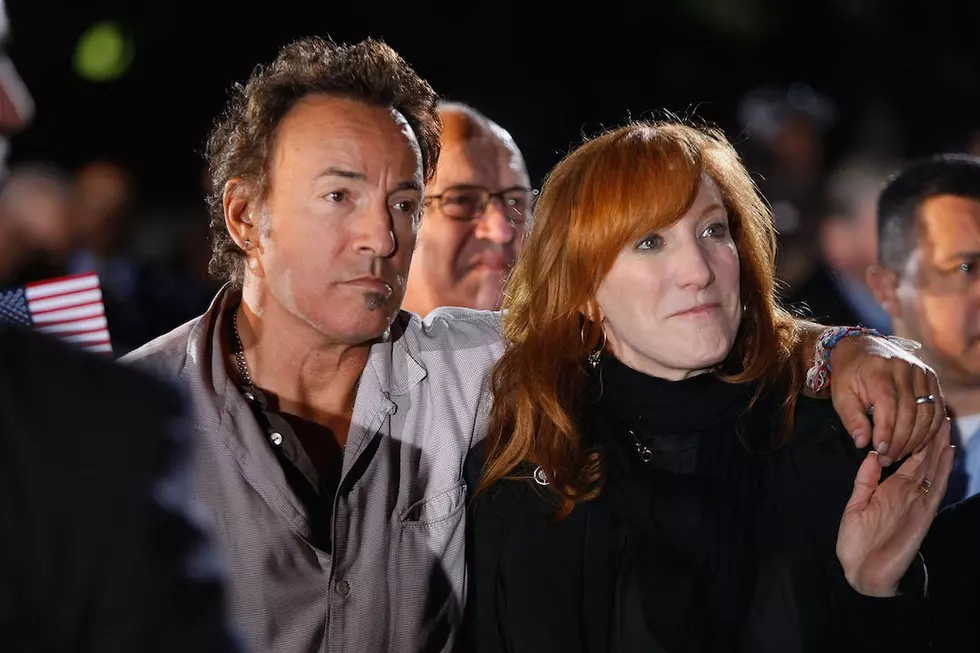 Springsteen's father, Douglas Frederick "Dutch" Springsteen was a bus driver and also held several other jobs while suffering from mental health problems later in life.
Springsteen's mother was Adele Ann (née Zerilli) who originated from the Bay Ridge area of Brooklyn and worked as a legal secretary.
Springsteen has two younger sisters named Virginia and the more famous Pamela who was once an actor but is now in full-time photography.
Springsteen's Italian maternal grandfather was born in Vico Equense and later became a lawyer.
With regards to relationships he dated actress Joyce Hyser for four years in the early 1980s and, later, met Patti Scialfa at The Stone Pony bar in New Jersey.
He later married actress Julianne Phillips on May 13, 1985 at Our Lady of the Lake Catholic Church in Lake Oswego, Oregon.
On July 25, 1990, Scialfa gave birth to the couple's first child, Evan James Springsteen and their second child, Jessica Rae Springsteen, was born on December 30, 1991.
---
FRIENDS
Springsteen has made thousands of friends during his career and one of the biggest was Barack Obama, who's campaign he supported in 2008.
The late Warren Zevon was Springsteen's friend, fan and collaborator.
Some of Springsteen's biggest friends past and present include Chuck Berry, Harry Chapin, Bob Dylan and Pete Seeger.
---
LIFESTYLE
Rock legend Bruce Springsteen loves to binge on Mossfield cheese which is an Irish delicacy.
When he dissolved the E Street Band in 1989, he gave each member $2 million in severance pay.
He has been seen on holiday in several amazing locations including Italy, where he spent a $1000 a night holiday with friends and family.
Bruce Springsteen's favorite ice cream shop, Jersey Freeze is a 50's style ice cream shop and restaurant locates in Jersey Shore.
---
---
Thank you for taking the time to read this amazing article, please go ad check out our homepage for more great net worth content publishing every day!
---
If you liked this article then please consider checking out one of our YouTube videos below… we would love to have you as a subscriber!