Caitriona Balfe is best known for her starring role as Claire Fraiser in Outlander, today we look at her net worth, lifestyle, family, friends and Husband.
---
CAITRIONA BALFE NET WORTH – $4,000,000
---
NAME: Caitriona Mary Balfe
OCCUPATION: Model & Actress
BIRTHDAY: October 4,1979
COUNTRY OF BIRTH: Ireland
SOURCE OF WEALTH: Modeling & Acting
PLACE OF RESIDENCE: London & Glasgow
---
---
EARLY LIFE
Born in Dublin, Ireland, Caitriona Balfe grew up just outside the village of Tydavnet near Monaghan Town and studied Drama at The Dublin Institute of Technology.
Belle started modelling after being spoted by a talent scout while collecting money at her local shopping center when she was 18 years old.
She worked as a model for a few months in Dublin before being spoted by a second talent scout who worked for Ford Models and offered her a position in Paris.
She worked more than 250 modeling shows for the likes of Chanel, Louis Vuitton, Dolce & Gabbana and Alberta Ferretti.
---
HOUSE
Caitriona Balfe owns a house in glasgow and her time is split between her current working points of London and Glasgow with her home in Glasgow occasionally appearing in her Instagram posts.
Featuring crisp white wooden doors, shiny work surface and modern artwork inside, there are some large open space outdoors with a stone brick wall protecting the homes preimiter.
The Edwardian terrace apartment features high ceilings and moldings with many peices of artwork adorning the walls of the livingroom, and no pictures currently form anywhere else in the home.
---
ACTING CAREER
Caitriona Balfe has grown her net worth not just from modeling but also from acting and she started this part of her career while living in New York in 2006.
She up and moved from New York to Los Angeles and took acting classes at Warner Loughlin and Judith Weston studios with her appearing in films such as Now You See Me and Escape Plan.
One of her most famous roles is in Outlander, playing main charachter Claire Beauchamp Randall Fraser and was named one of Entertainment Weekly's Breakout Stars of 2014.
She has had starring roles alongside famous names such as George Clooney, Julia Roberts, Matt Damon and Christian Bale.
More recently she has had a co-starring role in Kenneth Branagh's semi-autobiographical film Belfast and received critical acclaim.
---
FAMILY
Caitriona Balfe married long time boyfriend Tony McGill on August 10th 2019 and announced on 18 August 2021 that she had given birth to their son.
She is part of a family of seven and her father is a retired Garda Sergeant and has also performed in a comedy troupe, winning Scór competitions.
Information about her mother is currently unavailable, however her siblings are Coughlan Lorraine, Anne-Marie Balfe, Deirdre Balfe as well as a brother named Francis Balfe.
Her parents also adopted two foster children and she celebrated national sibling day by posting a photo with them on Instagram.
---
FRIENDS
Caitriona Balfe has many friends in the world of acting and modeling, including Matt Damon, George Clooney, Sam Heughan, Sophie Skelton, Graham McTavish, Laura Donnelly and Christian Bale.
Many of her other friendships have remained strictly private over the years.
---
LIFESTYLE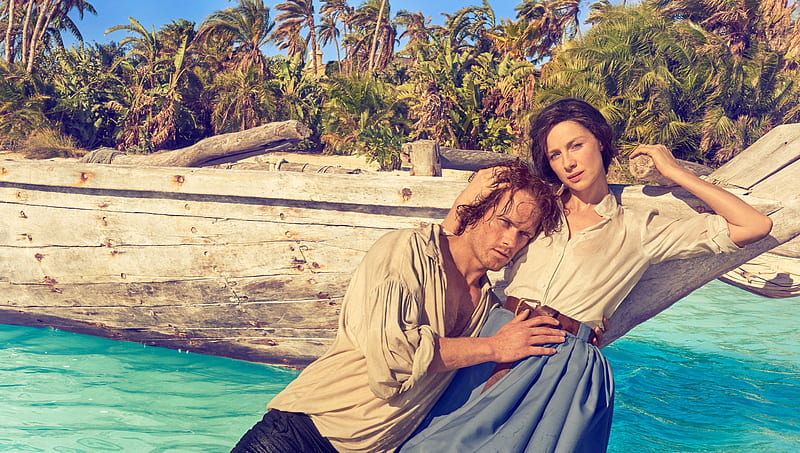 Spending most of her childhood reading books, Caitriona Balfe is a self dubbed Bibliophile and her favorite novel is Wuthering Heights by Emily Brontë.
Other favourite authors include Aldous Huxley, George Orwell, and Robert Pirsig and says she rarely watched TV as a child.
Currently supporting several charitable organisations, she helps World Child Cancer and raised over £41,000 after running the London Marathon in April 2018.
She is a lover of cats and dogs and once had a pet named Eddie, however it is currently un-clear is she has any more pets at present.
---
---
For more amazing net worth and lifestyle articles publishing in 2021 and 2022 please CLICK HERE and dont forget to check out both our YouTube Channel and previous article.