They are some of the worlds richest billionaire drug lords and Vidello productions is taking a look at 16 expensive things they owned or previously owned.
---
---
16 – Norman's Cay – Carlos Ledher
Norman's Cay is a small Bahamian island, south and east of Nassau that was run by Carlos Lehder as part of his Cocaine smuggling operation from 1978 to around 1982.
In order to protect the island, armed guards and attack dogs patrolled the beaches and runway, and radar was employed and a 3,300 ft runway was in operation.
The island became a location for partying with no police present and alcohol fuelled parties day and night.
In 1987, after Lehder was arrested in Colombia and extradited to stand trial in the U.S., his property was confiscated.
The island is now a tourist destination reachable by charter flight and the whole island has been valued at around valued at $40.5 million dollars.
---
15. – El Chapo – Personal Mansion With Hideouts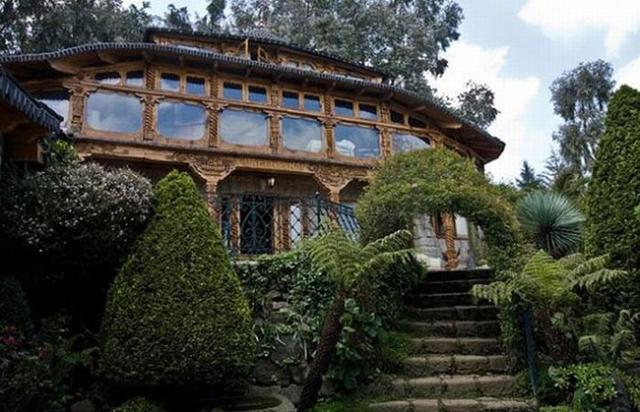 While looking completely normal on the outside, this home was anything but that and was considered to be one of the most protected and most secret homes on the planet.
The entrance to the main part of the home was situated in a dressing room behind a mirror that let to a secret passage way with a large vacuum sealed iron door at the end.
This door led into the cities sewers and was the perfect hiding place for El Chapo to avoid capture during raids on the house.
The house featured a large living room, kitchen and bathroom with a hot tub that lifted up to reveal yet another hiding place.
A large collection of art and weapons were also found at the property along with many animals in his personal zoo that was apparently also on-site.
Its thought that the raid was carried out after El Chapo's neighbours reported him to the national police, who he had not been able to bribe.
---
14. – Pablo Escobar – La Catedral Private Prison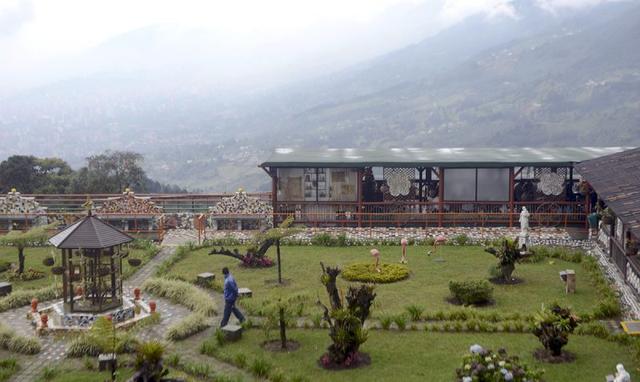 Overlooking the city of Medellín, in Colombia this large prison complex was built by Pablo Escobar to contain himself and around 12 of his cartel for a full 5 years under a deal that he would not be extradited to the United States.
La Catedral featured a football pitch, giant doll house, bar, Jacuzzi, and waterfall with Escobar also having a telescope installed that allowed him to look down onto the city of Medellín to his daughter's residence while talking on the phone with her.
In addition to the facility being built to Escobar's specifications, Escobar was also given the right to choose who would guard him, and it was believed he chose guards loyal only to him.
The prison had a helipad and was un-officially known as "Club Medellin", "Hotel Escobar," or " the resort.
Today the prison lied a ruin for many years, stripped away by treasure hunters and robbers who wanted a piece of history for themselves.
Today the former prison is the home to a group of Monks who have built a home their and construction continues to this day.
---
13. – Various – Private Runways / Airports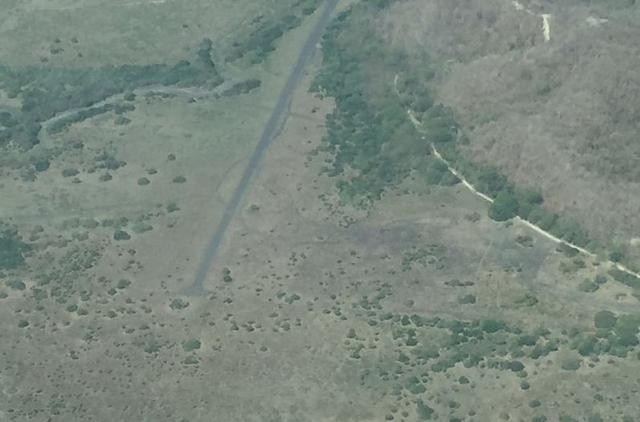 Many cartels own private runways and small self contained airports in Columbia, Mexico and other drug producing countries.
The cartels use these to smuggle drugs over large distances using aircraft and have bribed most of the local authorities that control them.
One major airstrip that was owned included the small Bahamian island of Normans Cay which we featured at the start of the video.
More recently it has been discovered that a cartel in mexico has control of more than 1000 private airstrips.
---
12. – Rakesh Jyoti Saran – Texas Mansion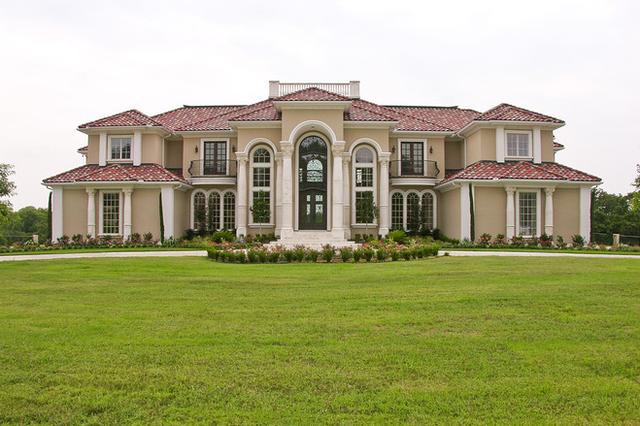 When you earn $50,000 dollars a day, large houses are something you can seriously afford and thats exactly what this drug kingpin purchased.
Say hello to his $1.2 Million pound, 22,000 square foot mansion in Arlington Texas that just so happens to be a few miles a way from Cowboys stadium.
Heated marble tiles cover the large open plan kitchen and the whole house is thought to have 5 fireplaces throughout.
The home also features an indoor swimming pool, home theatre, 7 bedrooms, 4 bathrooms and a dance studio.
There is a spa, private library and outside you can find amazing open plan gardens but he wont be enjoying these features any time soon thanks to his arrest in 2005.
The home was later auctioned off, reaching a price tag of around $3.7 Million Dollars.
---
11. – Christy Kinahan – Cargo Ship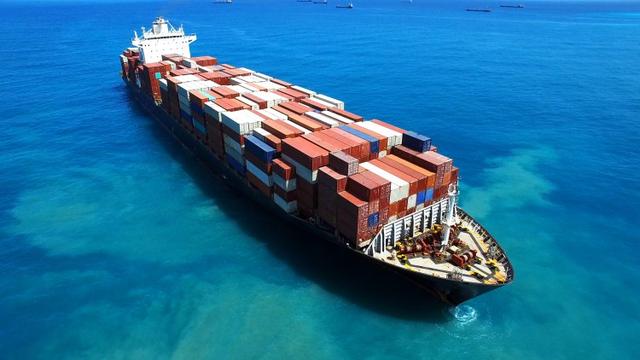 Capable of carrying hundreds of 40ft containers loaded with contraband to dozens of countries this massive ship is registered in Liberia, West Africa.
The ship is almost as big as three football fields and is thought to have cost in the tens of millions to buy.
Christy Kinahan has recently been named as one of the worlds latest billionaires and currently lives somewhere in Dubai after moving their from Ireland 20 years ago.
Known as the Irish Godfather, he has earned the nickname The Dapper Don due to his flamboyance and dress styles.
---
10. – Nicky Barnes – Clothing Collection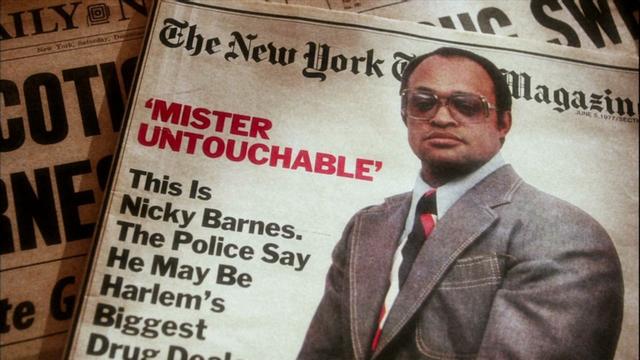 Known as Mr. Untouchable, the flashy drug-lord was constantly spotted around Harlem in furs and the latest fashionable clothing.
The kingpin's wardrobe is reported to have contained hundreds of custom suits, Italian shoes, and coats after they were seized by the DEA.
He also was reported to have had a collection of jewellery that was valued in the region of $1 million dollars.
A range of clothing in honour of the kingpin is still around today and people can buy T-Shirts with his name and face on.
---
9. – Paul Yearsley – Manchester Home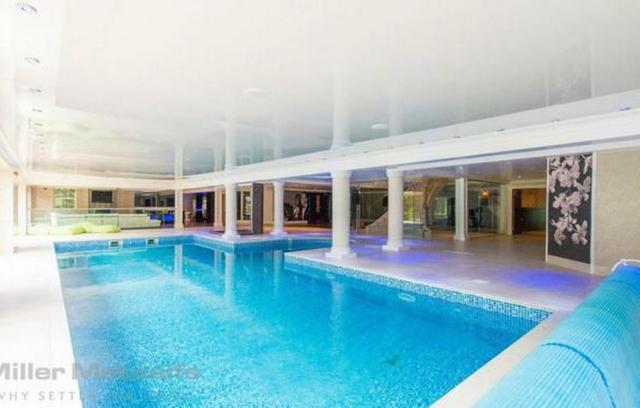 This home is estimated to be worth $9.5 Million dollars and is located in Manchester in the United Kingdom.
With the largest swimming pool in the area for miles, hand crafted tiles, a private bar and sauna and a massive home theatre, Paul Yearsley was living the life of a King.
There is a gymnasium, games room 2 living rooms and an open plan kitchen.
The house has reportedly been put back on the market for half of what it was originally bought for.
The floors are coated in marble and the mansion also features a balcony on the front.
8. – Garnett Gilbert Smith – Car Collection
---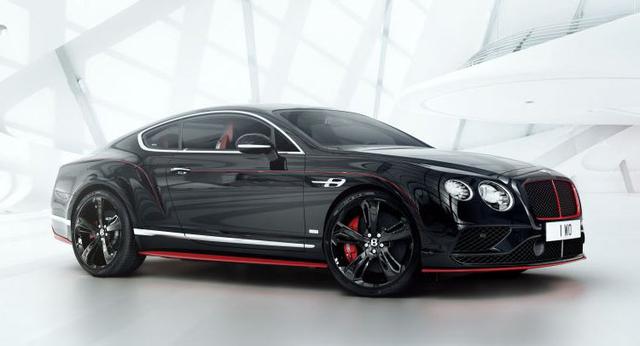 Know to be one of Baltimores biggest drug dealers, Garnett Gilbert Smith once owned a collection of 19 Cars.
His collection included a $162,300 Lamborghini Murcielago, a $219,000 2009 Maybach, a $165,000 Aston Martin and motorcycles worth up to $65,000.
Some of less expensive cars seized in the raid include a Toyota Cruiser FJ and a 2012 Volkswagen Beetle that were both used for moving large amounts of Heroin.
Some cars were thought to have been hidden in rental properties and others were sold after his arrest and never traced.
---
7. – Ramiro Pozos Gonzales – Gold AK-47

Covered in gold and diamonds, this crazy assault rifle was the proud property of Ramiro Pozos Gonzales, head of the La Resistencia gang that enforced the Sinaloa Cartels business.
Accused of drug trafficking and murdering members of rival gangs, was detained in a central Mexico state in 2012 along with one of his most prized possessions.
The Gold-plated rifle, which reportedly had been a present to Mr Pozos from a fellow drug baron has an un-known price but we will let you use your imagination and comment below if you want a guess at the price.
---
6. – Luciano Pezao – Mansion In The Slums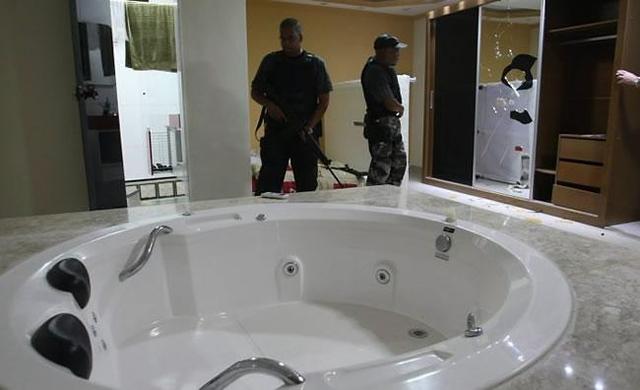 If your looking for somewhere to lay low then why not do it in one of Rio D Janiro's biggest slums surrounded by some of the poorest people on earth.
Thats exactly what drug lord, Luciano Pezao did and its where police found his lavish mansion tucked away amid the squaller.
After 2,600 police took 15 minutes to crack through the mansions thick walls, they found hand painted murals that also held loads of drugs and weapons.
Not much else was revealed about the home and it quickly became resident to some of his bewildered neighbours.
---
5. – Various – Mausoleums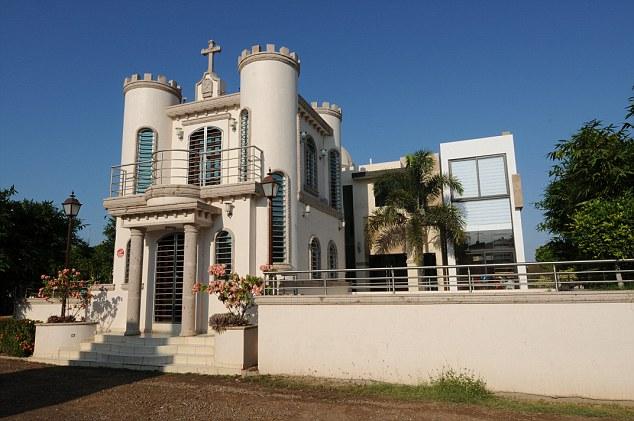 If you thought being alive was a holiday life for these crime bosses, well wait till you see what awaits them when they are dead.
Many of these tombs to the famous bosses can cost up to $650,000 dollars and contain lavish interiors that house kitchens, study's and even a ballroom.
These custom-built mausoleums also include wi-fi, bedrooms and even cinemas with some featuring Greek marble columns and others built in a much more modern style.
Most mausoleums have 24 hour air-conditioning, alarm systems and satellite television and this includes the castle style mausoleum built for cartel boss Beltran Leyva who died in 2009.
---
4. – Pablo Escobar – Tulum Complex AKA "Casa Malca"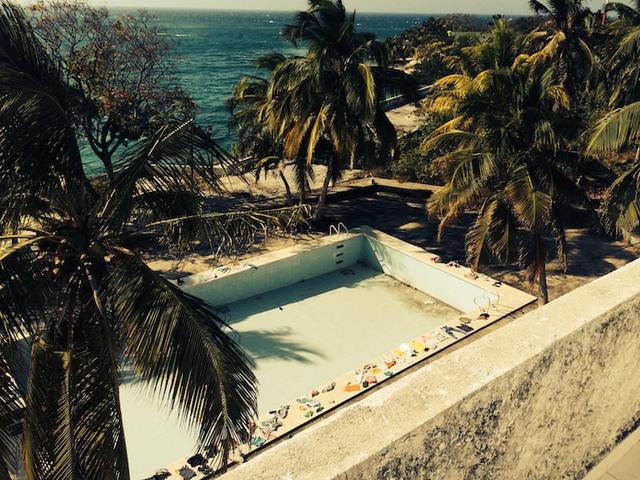 This large mansion complex was a holiday retreat that was used by Colombian Drug Lord, Pablo Escobar during his time running the Medellin Cartel.
Located on the east coast of Mexico just outside Tulum, this large house has now been converted into a hotel.
The house was ripped apart by a bomb and left abandoned after Escobar was killed in 1993 and was later sold back to its original owner until 2012 when the hotel was formed.
It included a large outdoor swimming pool and is surrounded by lush green forests and 180 meters of white sandy beaches.
The new hotel features 9 bedrooms, an underground steam room and a bar lined with graphic black-and-white wallpaper.
A spiral staircase provides access to the roof, where a terrace bar frequently hosts events.
---
3. – Pablo Escobar – Miami Mansion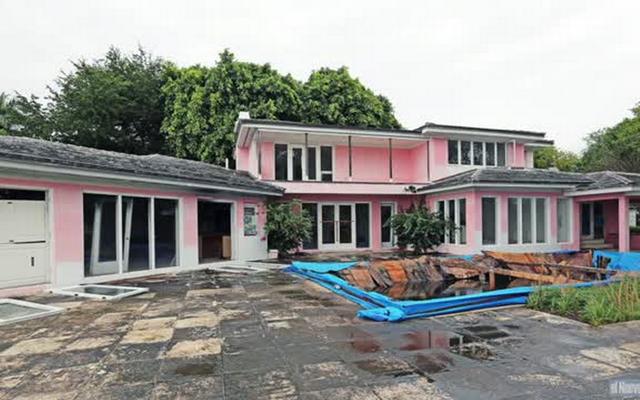 One of the most powerful and wealthy drug lords on the entire planet, Pablo Escobar owned lots of cool stuff.
He controlled over 80% of Cocaine that entered the United States and was the 10th richest person on the planet at one point in time.
He owned a home in Miami called the Hacienda Napolees which included a zoo filled with animals and a large swimming pool out the back.
There was a bull ring and a go-kart racing track as well as several garages for his luxury cars.
---
2. – El Chapo – Car Collection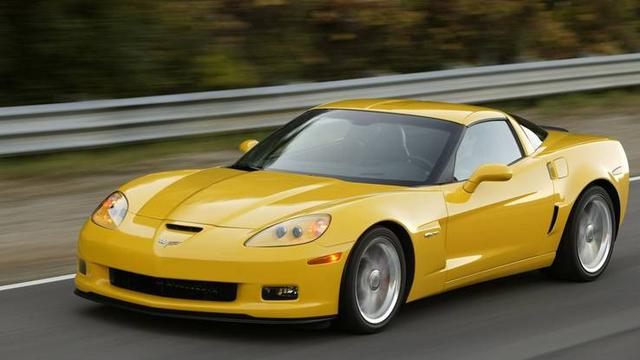 Know for his love of fast cars and armoured vehicles, El Chapo has managed to amass a huge private collection.
He owns a range of super fast cars and these include a C6 Corvette Z06, Nissan Skyline GTR, Mercedes-Benz SLS AMG and even a dodge charger replica police car.
El Chapo also owns a range of heavily armoured Mercedes G-Wagens, range rovers and Jeeps and these include Two armoured Ford Lobos, 4 armoured Jeep Grand Cherokees, an armoured Jeep
Liberty, 2 armoured Jeep Wranglers, and an armoured Jeep Commander.
The entire collection is thought to have been worth somewhere in the region of $5 Million Dollars.
---
1. – The Palace of a Thousand and One Nights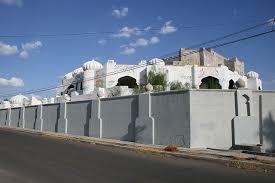 Located in Hermosillo, Sonora is this massive mansion complex that was called The Palace of a Thousand and One Nights and belonged to the head of the Juárez Cartel in mexico City.
After his death in 1997 the Mexican authorities were asked by the mexico city governor to tear down the building however it still stands to this day.
The massive complex is thought to have contained 15 bedrooms, 14 bathrooms, a large underground swimming pool and several recreational areas sought
There was also an above ground swimming pool with relaxation area and the whole property was surrounded by high walls to keep out un-wanted people.
No pictures currently exist from inside the complex as it has been sealed by the Mexican authorities but it was thought to have cost around $8 million to build.
---
---
Thanks for reading this article on 16 Expensive Things Owned By Rich Billionaire Drug Lords, please check out another article here, watch the video above and visit our homepage for more great content.