KSI vs Logan Paul vs Jake Paul vs DEJI was the biggest online event ever, we take a look at another 10 expensive things owned by KSI vs Logan Paul vs Jake Paul vs DEJI.
---
---
---
10. Aventador S (Sport) – DEJI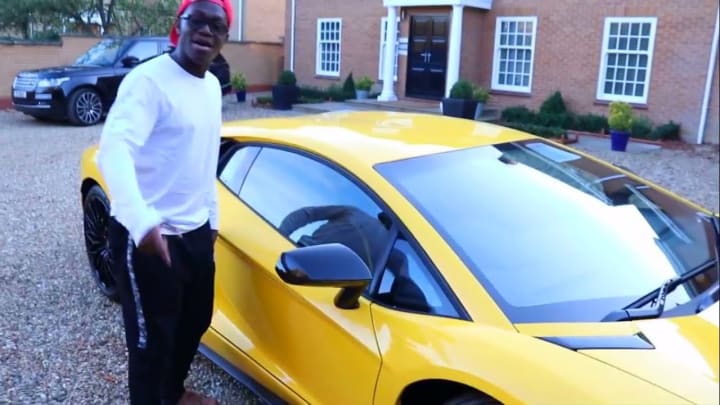 After DEJI sold his Lamborghini Huracan, the Pro Boxer and YouTube star, who has an estimated net worth of $5 million dollars, decided that an upgrade was necessary, and he decided to purchase a Lamborghini Aventador Sport.
This expensive things car has a can accelerate from 0–97 km/h (0–60 mph) in less than three seconds and will achieve a top speed of more than 217 mph (349 km/h).
The Lamborghini Aventador S was revealed on 19 December 2016 at the factory and official reveal of the car took place at the March 2017 Geneva Motor Show.
Several upgrades come with the Lamborghini S and these include our wheel steering, permanent four-wheel drive, and a slightly updated suspension.
It has 130 percent more front downforce than the standard Aventador and has four selectable modes: Sport, Strada (Street), Corsa (Track) and Ego (individual).
---
9. Dodge Challenger – Logan Paul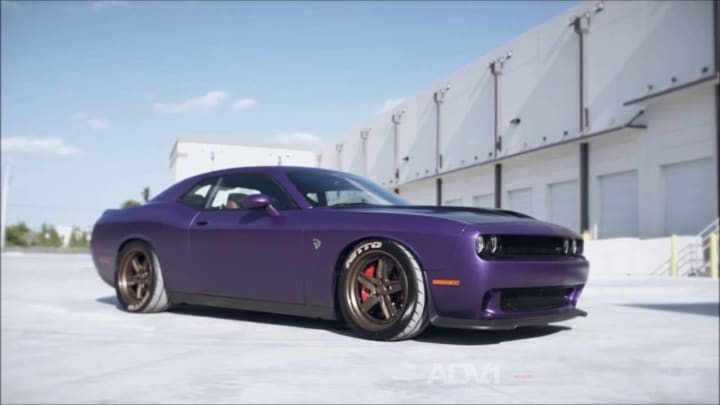 In our previous video we mentioned Logan Paul's 4×4 Mercedes G-Wagon; however, what we failed to mention was his Purple wrapped 2014 Dodge Challenger.
This car features a powerful 5.7-liter V8 engine, automatic transmission, and is thought to have cost him somewhere between $27,000 and $45,000 dollars.
Exclusive 20-in forged aluminum wheels, performance-tuned power steering, and a 3-mode electronically adjustable suspension all feature on this car.
Inside there is a 6.5-in touchscreen interface with available hard-drive storage for music that can be played through the premium Harman Kardon audio system with 18 speakers.
---
8. London Penthouse – KSI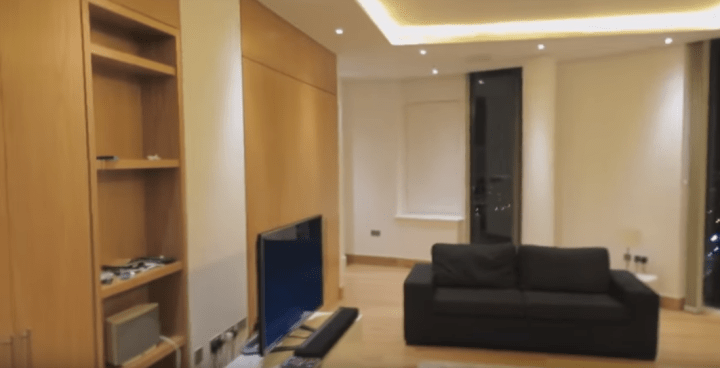 You saw the house that KSI lives in during the previous video; however, KSI used to live in another amazing penthouse apartment located near to the Olympic village in London.
This home is located at the top of the Stratford Halo building in east London and the tower was also known as the Sidemen tower, because of the number of YouTubers living in it at the time.
One, two, and three bedroom homes are thought to cost somewhere in the region of £700,000 and the penthouse costing around £3 million.
The 42-story building was completed in 2013 and as of 2014, it is the 23rd tallest structure in London.
KSI's former home includes floor to ceiling windows and a roof area where he planned to airlift in a Jacuzzi.
---
7. Real Estate Empire – DEJI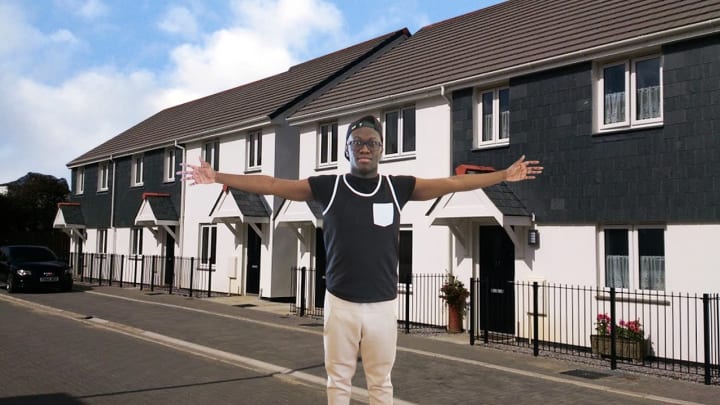 Remember DEJI's massive house that we featured in the last video? Well, you would be wrong to think that it is DEJI's only house.
He owns several other houses, with mainly two and three bedrooms that are either empty or being let out to tenants according to his video.
It's thought he has been expanding his real estate empire for around two years and makes a large amount of money out of it, separate from YouTube.
It's currently unclear exactly how many houses DEJI owns but numbers around 20 have been thrown about.
---
6. Porsche Carrera S – DEJI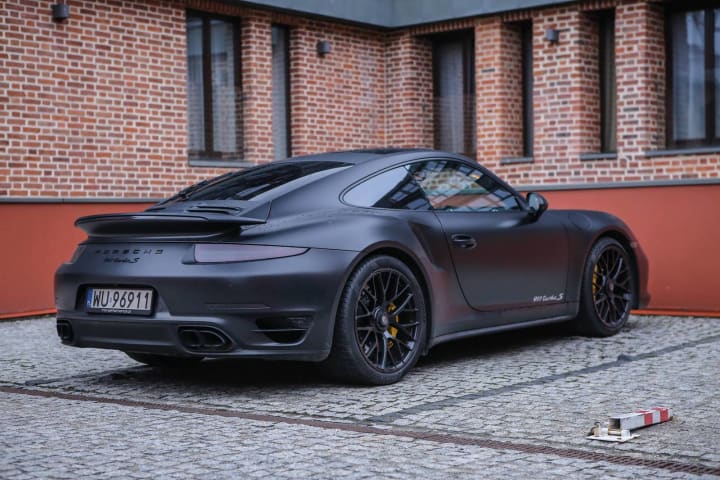 Named Shenique, this Porsche 911 Carrera S is thought to have cost DEJI around £90,000 and has a top speed of between 188.3 to 191.4 mph.
Acceleration from 0-62 mph is achieved in 4.2 to 4.7 seconds and includes rear wheel drive with a 3.6-liter engine.
The door mirrors adopt an LED blinker function and the rear spoiler sports a fresh look with a new communication management system featuring a 7.0 in touchscreen on the inside.
Ventilated electric leather seats, climate control, bi-xenon lights, a seven-inch sat-nav screen, MP3, and USB connectivity make up the interior of this super fast, super luxurious car.
---
5. 2016 Toyota Tacoma – Jake Paul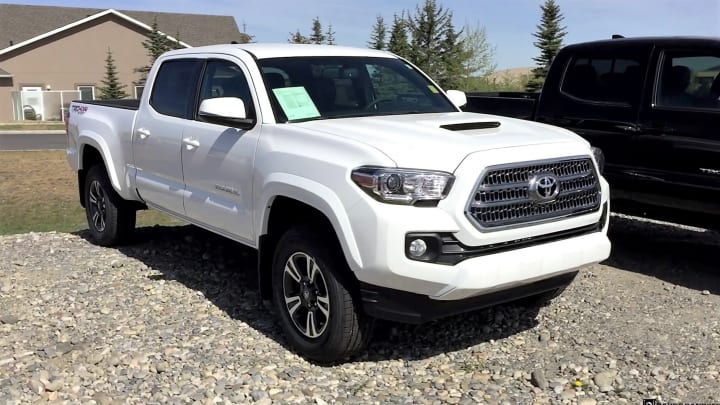 These 4×4 cars are quite popular among the YouTuber elite and Jake Paul's white 2016 Toyota Tacoma is thought to have cost him around $33,300.
The Tacoma features a 3.5-liter V-6 with 278 hp, dual front-side and side curtain airbags and knee airbags for the driver and front passengers.
The car features a large 7-inch touchscreen, a 6-speaker JBL premium audio system, and Bluetooth connectivity and USB ports.
Blind spot warning with rear cross-traffic alert is available as an optional extra and the truck comes with 17-inch wheels with chunky off-road tires.
---
4. Audi TT (Janet) – DEJI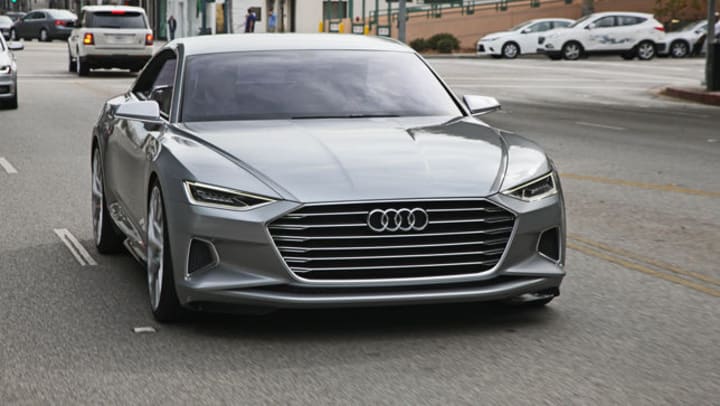 The car that DEJI famously crashed and wrote off, his Audi TT, nicknamed Janet, cost the YouTube star around £50,000.
Before its ultimate demise, the car featured a 2.0-liter TFSI engine, automatic gearbox, s-line package, and curtain airbags… the latter being a good addition.
The car has, or had, a top speed of around 155.3 mph, 0-60 acceleration speed of 3.7 seconds, and features the next generation Matrix OLED lights.
Audi's virtual cockpit can be used on a beautiful, crystal-clear 12.3-inch screen and has telephone, media, trip, and car settings built-in.
When buying the car, optional technology packages add navigation with features like Google Maps traffic information, music streaming, and internet access.
---
3. Diamond Hublot – KSI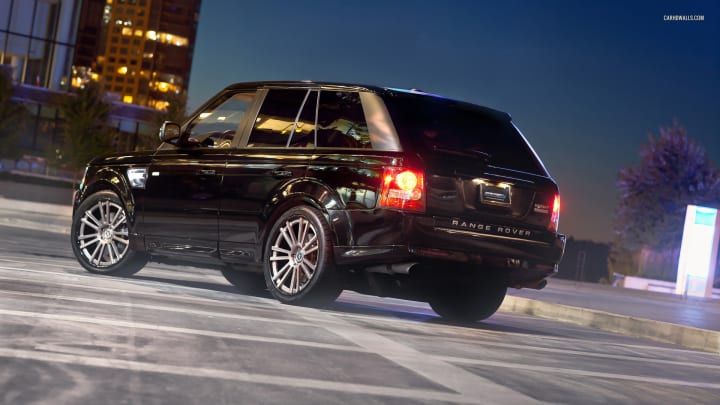 The Pauls are not the only ones with fancy watches and KSI's diamond Hublot Big Bang Chronograph is thought to have cost him around $18,800.
The watch features a double ring of diamonds on the front, 44MM stainless steel case, and black dial fixed bezel.
The watch features self-winding movement, three subdials with approximately 42 hours power reserve, and has black rubber strap with stainless steel push button deployment clasp.
There is water resistance up to 100 meters and the watch is made in Switzerland.
He also owns a large collection of gold shoes and limited edition sneakers that were purchased in 2014.
---
2. Range Rover Autobiography – DEJI
Called Rogert, DEJI's Range Rover Autobiography features screens in the back of the front seats, its own mini fridge and massage heated seats.
The car has mood lighting, push start technology and is one of the quietest cars in the range rover range.
The Autobiography has a top speed of between 129.9 and 155.3 mph, a 0-60 speed of between 6.5-seconds, and is powered by a 5.0-liter V8 Supercharged engine.
The car features pixel LED headlights, Meridian sound system, 19 front, side and rear speakers including a dual channel subwoofer and remote intelligence seat fold is also included.
Four digital cameras, discreetly placed around the vehicle, provide a 360° overhead view on the Touchscreen.
Automatic four-zone climate control can be optimized for each occupant and the car has 21″ 7 split-spoke alloy wheels.
---
1. Diamond Audmars – Jake Paul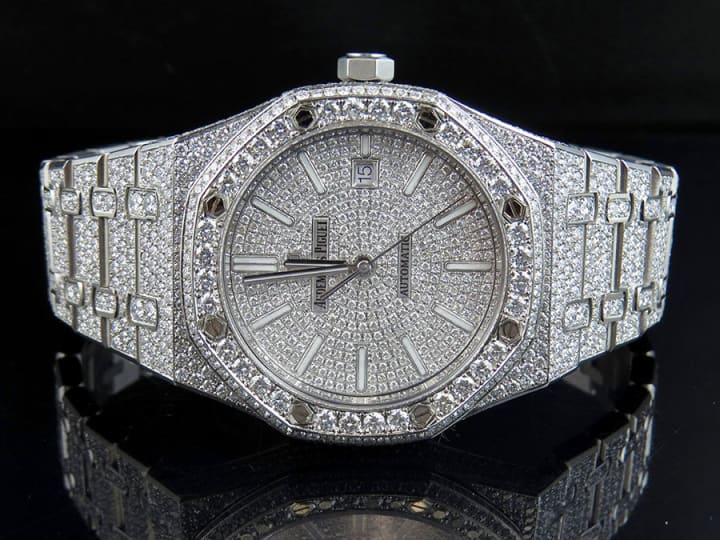 Costing $100,000 dollars, this diamond-covered Rolex is one of the nicest watches on the planet and it belongs to none other than Jake Paul.
He purchased this watch for his 21st birthday and the Royal Oak Stainless Steel watch is literally covered in 18.5 Ct diamonds.
The watch features 60-hour power reserve, custom diamond dial holding 3.15 ct diamonds and is water Resistant up to 100m.
The watch and other watches that he also got on the same day were gifts from friends and people that work with him.
---
---
Thanks for reading our article on Another 10 Expensive Things Owned By Logan Paul Vs KSI Vs DEJI Vs Jake Paul, remember to subscribe to our YouTube Channel to help us hit 100,000 subscribers