Graham William Walker, known as Graham Norton, is an Irish television and radio presenter, comedian, actor, author, and commentator, today we look at his net worth and lifestyle.
GRAHAM NORTON NET WORTH – $30,000,000
NAME: Graham William Walker
OCCUPATION: Television Presenter
BIRTHDAY: 4th April 1963
COUNTRY OF BIRTH: Ireland
SOURCE OF WEALTH: Television Work
PLACE OF RESIDENCE: Wapping London, UK & Cork, Ireland
---
---
EARLY LIFE
Growing up in a Protestant family, Graham Norton was born in Clondalkin, County Dublin and spent his early years in Bandon, County Cork.
He spent his early edudcational life at Bandon Grammar School before moving onto University College in Cork.
Studying English and French during the 1980's, Norton moved to London and attended the Central School of Speech and Drama.
Working as a waiter in the city during his spare time, the actors' union Equity, he changed his name to Norton from Walker as there was already someone in the Union with the same name as him.
---
HOUSE
Thought to be worth an estimated £2.3 million, this home has now been put up for sale.
The home features six bedrooms, an outdoor pool and your own private beach with wrap-around balconies and the whole home covered iniroko timber cladding.
The living room features hard-wood flooring and under-floor heating keeps the house nice and cosy during winter.
Other featurs of the home include an in-formal dining area, master suite and hot tub on the top level.
He is also reported to own an apartment in New York City and a holiday home in Cork, Ireland
---
CAREER
Norton started his career in the Edinburgh Festival Fringe dressing up as Mother Teresa of Calcutta, a role that quickly came to the attention of the local scottish press.
Gaining notariety from the role in Edinburgh, he began a spot on BBC Radio 4's Loose Ends program on Saturday mornings.
He later became a stand in for Jack Docherty on a late night TV talk show, winning an award in the process and catapulting him into the public spotlight.
After another spell on Channel 5's Bring Me The Head of Light Entertainment, he went on to host ITV's Carnal Knowledge in 1996.
He hosted a number of programs for the BBC including When Will I Be Famous and has done a considerable amount of work for Andrew Lloyd Webber.
He produced many radio shows and stood in for Chris Evan's breakfast show on BBC radio 2.
His main show, The Graham Norton Show on BBC 2, launched on 22 February 2007 and later moved to BBC one in 2009.
As of 2020, the show has had 21 series and produced its final episode on15 February 2018 with Norton moving onto future projects later that year.
---
CARS
Graham Norton owns a Lexus 4×4 which was stolen from him at his home in 2012 and was later found in Wandsworth, United Kingdom.
He is not known to own any other cars.
FAMILY
Graham Norton's father hails from County Wicklow, while his mother was born in Belfast, while his fathers direct ancestors being of English origin.
Openly, gay, Norton dated Kristian Seeber who performs as the drag queen Tina Burner who has starred in several drag queen competitions n the early 90's.
After dating Trevor Patterson for two years, they split in 2013 and he later broke up with partner Andrew Smith in 2015 after another 2 year romance.
FRIENDS
Graham Norton is one of the most recognised faces of British Talk-Show television and with this comes a wide range of friends and Hollywood Celebrities.
A number of close friends have appeared on the show and these include Miranda Hart, Will Smith, John Bishop, Dawn French and Lee Mack.
He is also friends with many other more famous celebrities including Tom Cruise, Ricky Gervais, Daniel Radcliffe, Cameron Diaz and Bradley Cooper.
Singer friends include Michael Buble, Britney Spears, Rita Ora, Jennifer Lopez, Ed Sheeran and Lewis Capaldi.
LIFESTYLE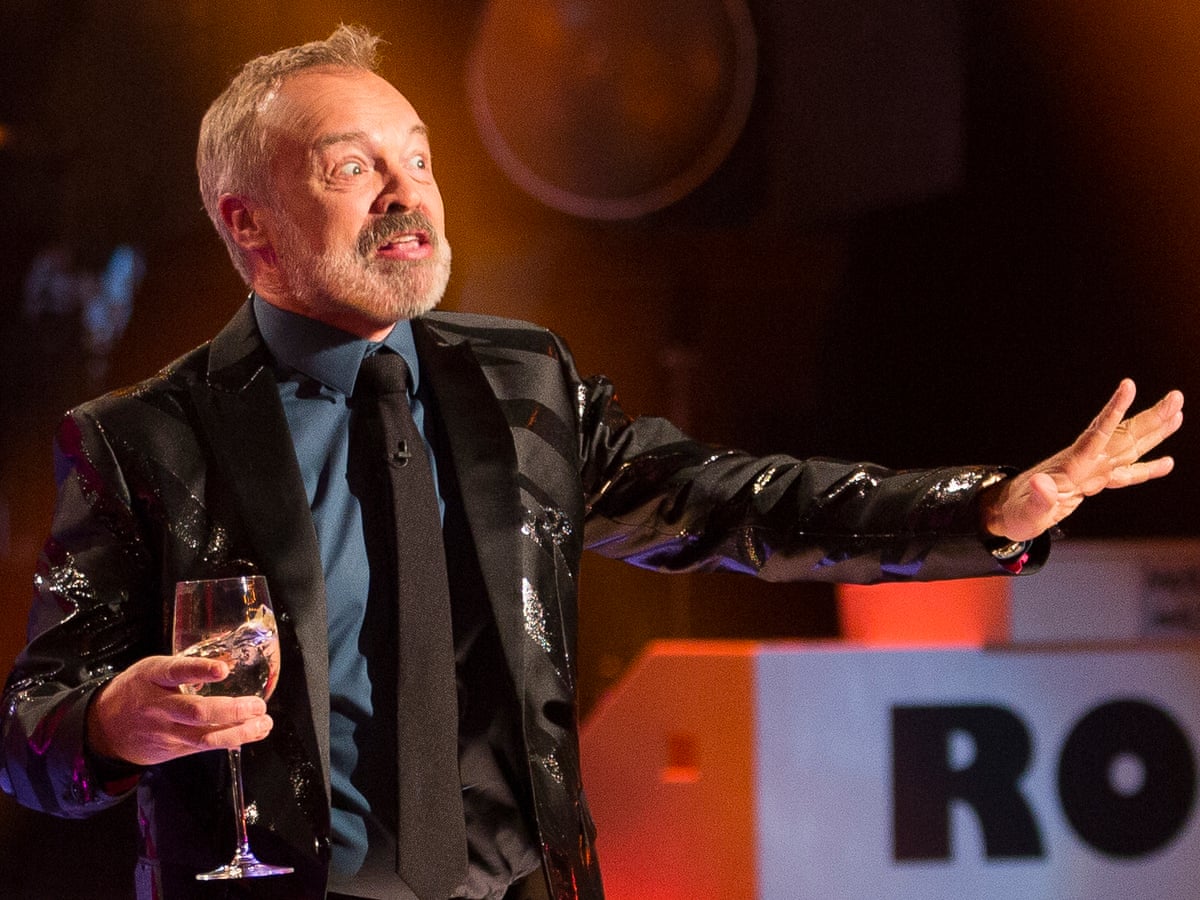 Some of Norton's favorite books include Wild Fire by Ann Cleeves and Christodora by Tim Murphy.
His favorite foods include anything vegetarian, however in his teens he used to eat a local Irish delicacy called "flat meat".
He has wrote and published Several memoir's and has broken the Guinness World Record for the Most Questions Asked on a TV Chat Show.
---
---
Thank you for taking the time to read this amazing article, please go ad check out our homepage for more great net worth content publishing every day!