Helen Elizabeth Skelton is an English television presenter and actress, today we look at her net worth and lifestyle.
HELEN SKELTON NET WORTH – $6,000,000
NAME: Helen Elizabeth Skelton
OCCUPATION: Television Presenter
BIRTHDAY: 19th July 1983
COUNTRY OF BIRTH: United Kingdom
SOURCE OF WEALTH: Television Work
PLACE OF RESIDENCE: Yorkshire, UK
---
---
EARLY LIFE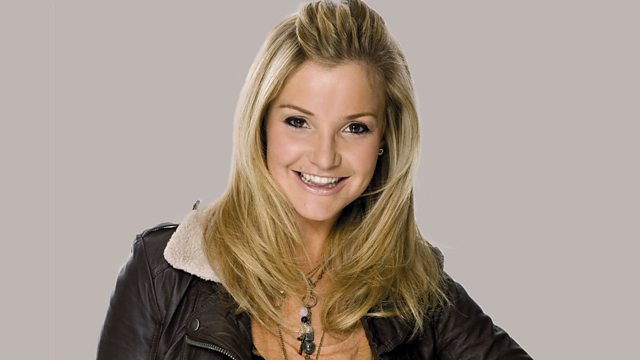 Born on the 19th July 1983, in Carlisle, Cumbria, England, Helen Skelton was raised on a dairy farm and grew up in the village of Kirkby Thore.
She attended its both the villages local Primary School, and then Appleby Grammar School, before later graduating from Cumbria Institute of the Arts with a BA degree in Journalism.
She briefly worked as an extra on Coronation Street and Cutting It while attending college and worked to become a qualified tap dancing teacher in her early years.
---
HOUSE
Moving into a new amazing Yorkshire Home, her country home has undergone extensive rennovations and features four bedrooms.
The home has both an open plan kitchen and dining room and the living area can even accomodate a 10 foot christmas tree.
The hoe is very much of family orientated design and after relocating from France, it has been turned into an amazing place to live.
---
CAREER
Starting off her career working in public relations, Helen Skelton moved into the journalism industry, working at  newsroom at CFM Radio and helping to produce programs for Border Television.
She became a breakfast presenter for BBC Radio Cumbria in 2005 and was one of the youngest presenters working for the BBC at the time.
She made more of a name for herself working as a presenter on various childrens TV news programs such as Newsround and the weekly sports version Sportsround.
Helen Skelton moved into her first major role in 2008, replacing Zoe Salmon on the BBC childrens series Blue Peter, becoming the 33rd presenter on the program.
Skelton left Blue Peeter in 2013 and moved onto a role presenting live FA Women's Super League football matches for the BT Sport channel.
She has presented several segments of the countryfile TV show since 2008 and presented two series of Holiday Hit Squad between 2014 and 2015.
Between 2012 and 2016 she took part in a number of TV projects including Strictly Come Dancing, The Instant Gardner and Tonight: Kids Vs Career.
She hosted coverage of the 2016 European Swimming Championships with Mark Foster and Rebecca Adlington and worked for the BBC at the 2016 Summer Olympics presenting more swimming coverage.
In 2017 she presented several episodes of the hit TV show, Lorraine on ITV and also co-presented two editions of Walks with My Dog on More4.
---
FAMILY
Helen Skelton's brother is Gavin Richard Skelton, an English football coach, manager, and former professional footballer.
Skelton married England national rugby league team player Richie Myler, in December 2013 and the couple have two sons, born on the 19th June 2015 and April 2017.
---
FRIENDS
Helen Skelton has a number of friends in the world of Broadcasting including Lorraine Kelly, Danny Clarke, Angela Rippon and Joe Crowley.
She is also good friends with Nigel Evans, the member of parliament for the Ribble Valley.
---
LIFESTYLE
Helen skelton is by far one of the most active television presenters in the UK and has taken part in a number of global challenges and events.
In 2018, Skelton took part in a celebrity boxing match defeating Camilla Thurlow during BBC's Sport Relief.
She won the 2008 Malta Open Dance competition alongside a 16 year old wheelchair user and became only the second woman ever to finish the 78-mile Namibian ultra marathon in 2009.
2010 saw Skelton sail the entire length of the Amazon River for BBC Sport Relief for which she recieved two entries into the Guinness World Records.
In 2011 Helen Skelton walked a 150 meter tightrope between the chimneys at Battersea Power Station to raise money for Comic Relief.
One of her great achievements was being the first person to reach the South Pole by Bycicle in 2012, while carrying 82kg of supplys and riding a custom made bike.
In 2013 she took on seven more challenges for Sport Relief, completing five out of seven including flying with the Red Arrows and completing a world record of the longest line of Bunting.
---
---
Thank you for taking the time to read this amazing article, please go ad check out our homepage for more great net worth content publishing every day!