Jenna Nicole Mourey, better known by her pseudonym Jenna Marbles, is an American YouTube personality, vlogger, comedian, and actress, today we look at her net worth and lifestyle.
---
JENNA MARBLES NET WORTH – $8,000,000
---
NAME: Jenna Nicole Mourey
OCCUPATION: YouTuber
BIRTHDAY: 15th September 1986
COUNTRY OF BIRTH: United States
SOURCE OF WEALTH: YouTube / Social Media Revenue
PLACE OF RESIDENCE: Sherman Oaks, USA
---
---
EARLY LIFE
Born and raised in Rochester, New York, Jenna Marbles graduated from Brighton High School in 2004.
She later moved to Boston, where she earned a Bachelor of Science in psychology at Suffolk University.
Jenna Marbles has also earned a Master of Education in sport psychology and counseling at Boston University.
She began sharing a three-bedroom apartment in Cambridge, Massachusetts in 2010 and was paying $800 dollars rent at the time while working several jobs including including bar-tending and nightclub work.
HOUSE
Jenna Marbles 5,093-square-foot home in Sherman Oaks was built in 2016 costing around $2.6 million to buy and features many traditional vibes.
The home features a sumptuous master suite, which includes a massive walk-in closet with en-suite bathroom with claw-footed soaking tub.
There is a massive chefs kitchen, grand two-story entryway and a center hallway and living room with a coffered ceiling.
Other features include a large garden with swimming pool, powder room and a guest bedroom suite on the lower level.
An outdoor dining spot, bar area with a BBQ area and a raised shelf for sunbathing and an inset spa complete this marvelous home fit for a queen.
CAREER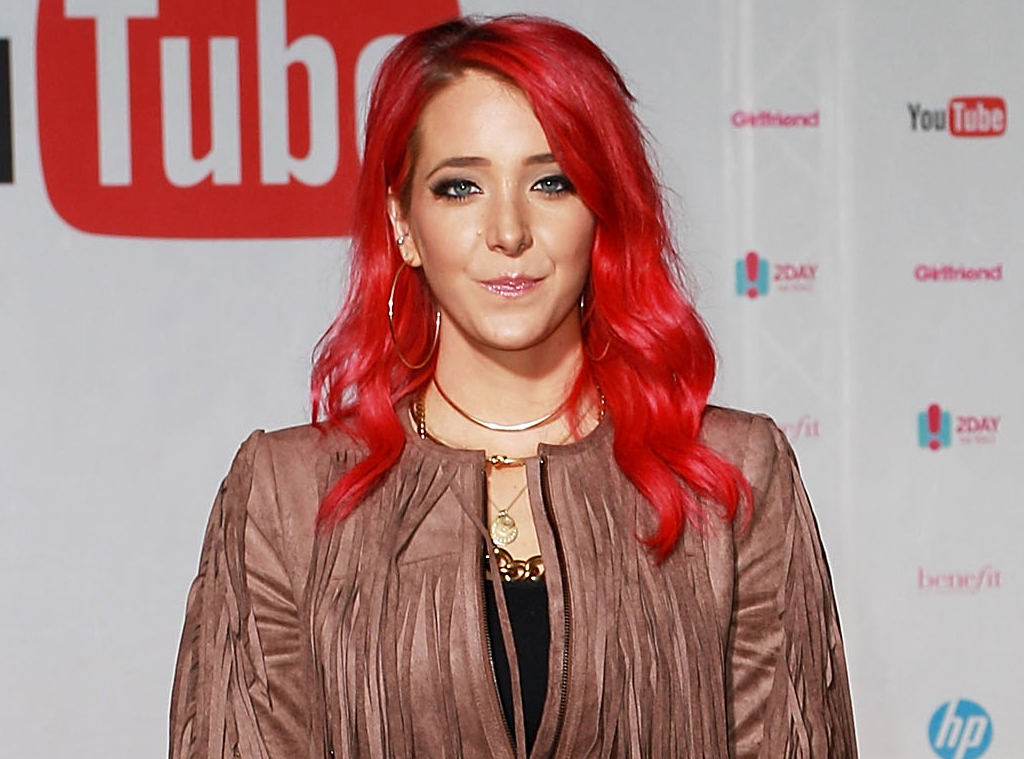 Most of Jenna Marbles career has been spent developing her YouTube channel and she uploads videos every Wednesday or Thursday.
Some of her more popular videos have been viewed over 5 million times and one of her most popular videos gained over 36.2 million views as of March 2018.
As of January 2019, the Jenna Marbles's YouTube channel had about 19 million subscribers and 2.9 billion video views.
She has appeared in several other productions including Smosh: The Movie and appeared as Eve in Epic Rap Battles of History, season 2 episode 13.
She does a weekly podcast with her boyfriend, and on June 25th 2020 announced an indefinite hiatus from her YouTube channel.
Other ventures include a brand of dog toys called Kermie Worm & Mr. Marbles and a weekly pop countdown on SiriusXM Hits 1.
She has been an executive producer for Maximum Ride, a film based on James Patterson's series of novels of the same name.
FAMILY
Her father is Julien Solomita, a chemist who holds several patents and her mother, Deborah Mourey, was unemployed when Jenna's first video went viral.
Marbles has one older brother named Devon and she has been dating vlogger Julien Solomita since 2013 after breaking up with her long-term boyfriend Max Weisz in 2012.
Jenna Marbles has a pet chihuahua named Mr. Marbles and her family often helps her out with business related issues.
FRIENDS
Jenna marbles is friends with a number of influential celebrities and stars including Shane Dawson who has appeared in several of her YouTube videos.
She his also friends with YouTube star James Charles who appeared in one of her videos doing a makeup tutorial.
Other friends include Ian Hecox, Anthony Padilla, Justine Ezarik, Ryan Higa and Hannah Hart.
LIFESTYLE
When not working on her YouTube channel Jenna Marbles can be found crafting, living a vegan lifestyle, and taking care of her dogs.
Her favourite place to visit is currently Australia and she has been spotted in several amazing locations around the world.
Her favourite color is Blue and her favourite fashion accessory line is Gucci while her favourite TV show is Smash.
She is currently earning several million dollars a year of both her YouTube channel and various businesses.
---
---
Thank you for taking the time to read this amazing article, please go ad check out our homepage for more great net worth content publishing every day!