Michael Saylor is an American entrepreneur, Bitcoin investor and business executive who is famous for co-founding MicroStrategy and several cloud-based services.
---
MICHAEL SAYLOR NET WORTH – $3,900,000,000
---
---
NAME: Michael J. Saylor
OCCUPATION: Entrepreneur & Bitcoin Investor
BIRTHDAY: February 4th 1965
COUNTRY OF BIRTH: United States
SOURCE OF WEALTH: Business
PLACE OF RESIDENCE: Miami, USA
---
---
EARLY LIFE
Born in Lincoln, Nebraska, Michael Saylor spent much of his younger years with family on various air force bases world-wide.
He settled with his family in Fairborn, Ohio when he was 11 years old and was close to the Wright-Patterson Air Force Base.
Saylor enrolled at the Massachusetts Institute of Technology in 1983 and took on an Air Force ROTC scholarship.
After graduating from MIT in 1987 with a double major in aeronautics and astronautics; and science, technology, and society, he got a job with a consulting firm, The Federal Group, Inc.
He worked on a computer simulation modelling for a software integration company in 1987 and in 1988 he became became an internal consultant at DuPont.
Some of Saylor's model simulations predicted that there would be a recession in many of DuPont's major markets in 1990.
---
HOUSE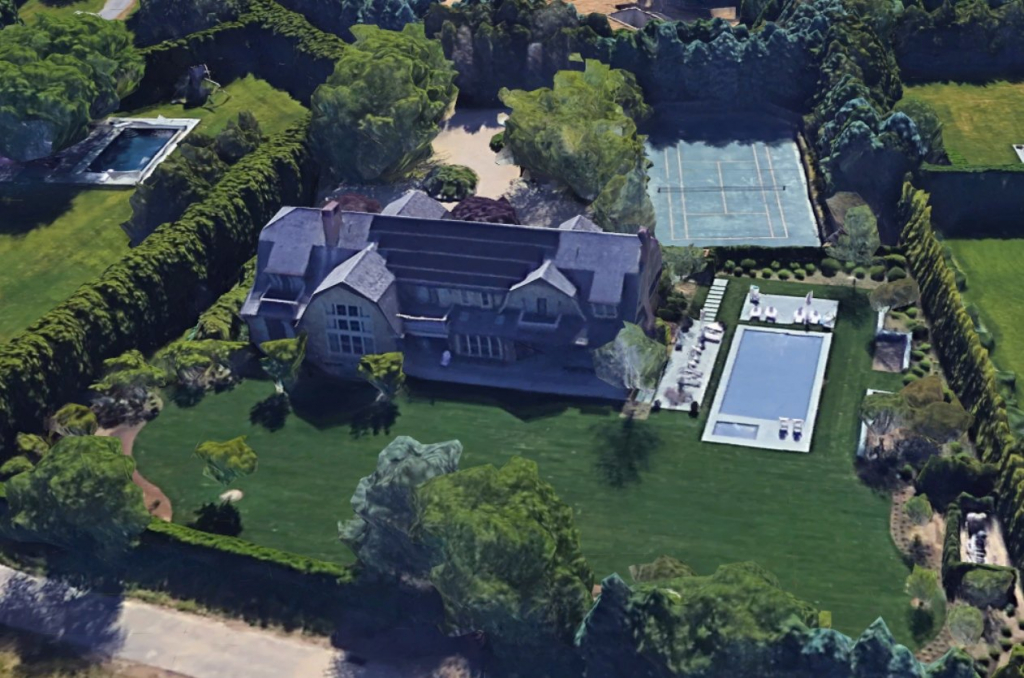 Michael Saylor lives in an amazing home in Miami that includes a large garden, beachfront area and dock.
Saylor also owns several other properties in new York and Virginia, however not much is known about the properties other than being worth millions of dollars.
---
---
YACHT
Michael Saylor owns a yacht named HARLE which is estimated to be worth $35,000,000 dollars.
The 147 foot yacht features a digital artwork database, with works from Monet, van Gogh and Picasso.
She is powered by 2 MTU engines giving her a cruising speed of twelve knots and a range of more than 4,500nm.
The HARLE can accommodate ten guests and is serviced by a crew of nine and has her own tenders.
---
CAREER
Saylor founded MicroStrategy with his MIT fraternity brother, Sanju Bansal and in 1992, MicroStrategy won a $10 million contract with McDonald's.
The company went public in June 1998 and in the year 2000, Saylor's net worth reached $7 billion.
Saylor was named KPMG Washington High-Tech Entrepreneur of the Year in 1996 and was in the top 10 Entrepreneurs for 1998.
MicroStrategy 2020 was released in February 2020 and features a new design for its Hyper-Intelligence analytics tool.
---
---
BITCOIN
Michael Saylor has invested in roughly 71,079 Bitcoin at the time of writing, putting him into the Bitcoin Billionaire's club.
He has often been described as Bitcoin's biggest bull and believes that the cryptocurrency will be a more reliable asset than gold.
Saylor also holds a personal wallet with close to 18,000 Bitcoin, although its thought he is buying it all the time when the price is low.
Saylor is thought to have convinced Tesla boss Elon Musk to invest over $1.5 Billion dollars in Bitcoin in 2021.
---
FRIENDS & FAMILY
Michael Saylor is friends with a number of influential people including Elon Musk, Jack Dorsey and Sanju K. Bansal.
Saylor has never been married and his father was an Air Force chief master sergeant in the US Air Force.
Saylor has been pictured alongside several stars including Boula Duval, Sidney Crosby and Paul Martin.
---
LIFESTYLE & FACTS
Saylor established The Saylor Foundation, later named Saylor Academy in 1999 with the aim of making education free to all students.
He wrote and released a book named "The Mobile Wave: How Mobile Intelligence Will Change Everything" in 2012 with it reaching number five in hardcover business books on the Wall Street Journal's Best-Sellers list.
Saylor was investigated by the SEC in March 2000 and later settled without admitting wrongdoing with a personal disgorgement of $8.3 million and a penalty of $350,000.
Saylor often attends high profile events and receptions.
---
---
---
---
For more amazing net worth and lifestyle articles publishing in 2021 please CLICK HERE and remember to check out a great video below!