Tobit John "Tobi" Brown, better known as TBJZL, is an English YouTuber, streamer, Internet personality, and rapper, today we look at his Net Worth, Lifestyle, Wiki, Family, Age And More.
---
TBJZL NET WORTH – $1,100,000
---
NAME: Tobit John "Tobi" Brown
OCCUPATION: YouTuber
BIRTHDAY: 8th April 1993
COUNTRY OF BIRTH: United Kingdom
SOURCE OF WEALTH: YouTube
PLACE OF RESIDENCE: Greater London Area
---
---
EARLY LIFE
Born in Hackney, TBJZL comes from Nigerian heritage and as raised as a Christian while his family had very little money as he grew up.
Currently the only known religious member of the Sidemen, he attended St. Dominic's Catholic Primary School from 1997 until 2004.
Originally interested in flight simulator computer games, he always aspired to become an air traffic controller with his first games console being a PlayStation Portable.
TBJZL first attended Bexley Grammar School when he was 11 years old and this is where he became friends with Josh (Zerkaa).
Achieving 7 As, 4 Bs and also got 1 C in Latin during his GCSE's, he is a fan of Manchester United F.C and was often seen in many junior teams when he was younger.
While his actual favorite position in football is striker, many of the Sidemen videos feature him as the goalkeeper, his second favorite position.
He began attending Coventry University in 2011 and studied computer studies.
---
HOUSE
Tobi initially lived at home in the early days of his videos, however during his early success on YouTube he moved into the Stratford Tower, later becoming known as the Sidemen Tower, thanks to most of the popular group living there.
It is currently unknown where he is living today, however most of the group have now moved into their own large apartments somewhere in London.
---
CARS
TBJZL's first car was an Audi A3 that is reported to have cost him around £24,375, and features a top speed of between 130.5 and 151mph.
He later upgraded to his dream car, a Range Rover Evoque which has a larger price tag of £31,505 and comes with a 0-60 speed of 6.2-10.8 seconds.
---
CAREER
TBJZL initially joined YouTube after seeing Josh's YouTube channel taking off and while starting of slow, he gained many subscribers through his FIFA content on the platform and also on Twitch.
One of the original founding members of the Sidemen in October 2013, he also posts lifestyle videos and real-life videos with other members of his family and friends.
Tobi formed a clothing line called ILLVZN in 2019 and this runs alongside the Sidemen branded clothing line.
---
FRIENDS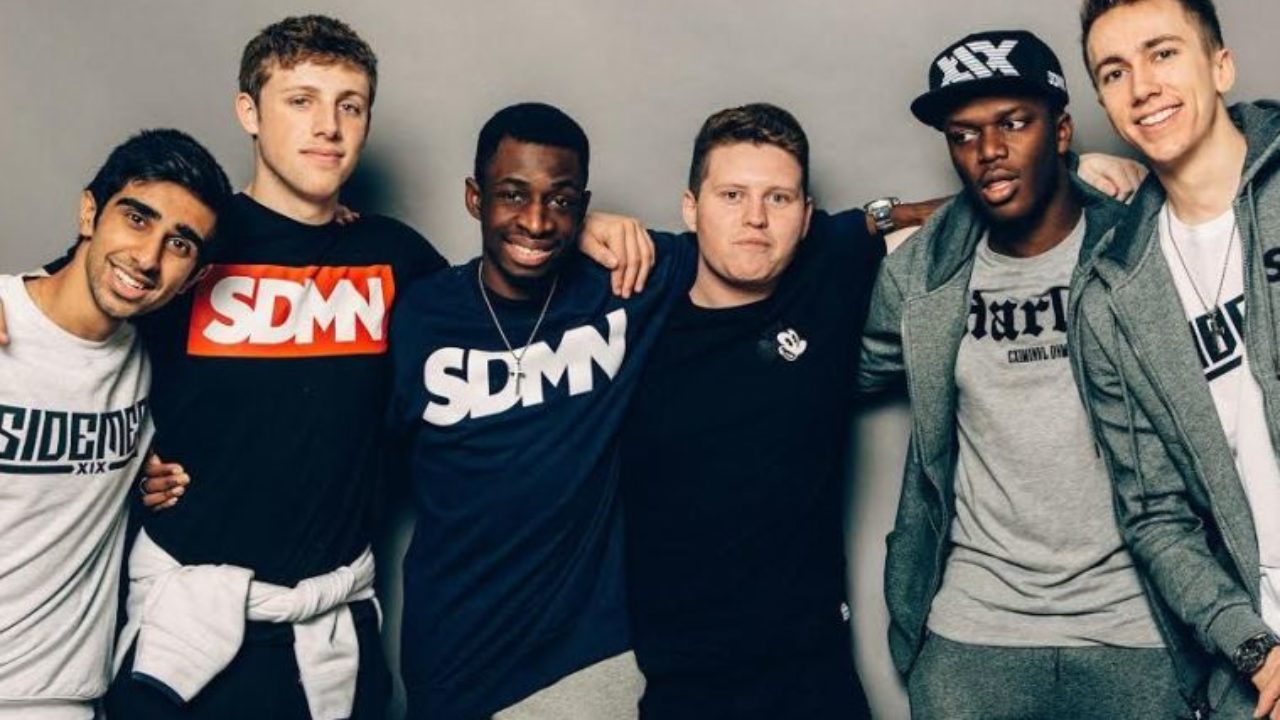 TBJZL is currently friends with many YouTubers including all of the Sidemen, KSI, Harry W2S, Josh Zerkaa, Ethan Payne, Miniminter and Vikkstar123.
He is also good friends with other YouTube celebs including Callux, Ricegum, Calfreezy and record producer Konstantin.
---
FAMILY
TBJZL has two brothers Jed and Manny and he also has three sisters with both of his brothers often appearing in his real-life YouTube videos.
We currently do now have any other information on members of his family, and we will pudate this part of his profile when more information is readily available.
---
LIFESTYLE
TBJZL is known to avoid most alcohol and is featured in the Man Don't Care music video along with D-Dot Shifty and JME.
He scored a goal for the Sidemen team in the 2016 charity football match and scored the final goal in the 2018 charity match.
He initially did not know who Behzinga was when he provided gameplay footage for one of his videos.
TBJZL currently has a second channel TBJZLPlays with 1.54 million followers, where he uploads dedicated gaming content and has 3 million followers on Instagram, 572K followers on TWITCH, 2.4 million followers on Twitter and 29K followers on Facebook.
---
---
Thanks for reading this article, please don't forget to check out more great celebrity net worth content on our website and subscribe to our YouTube Channel for more content coming soon!