Internet billionaire Jeff Bezos has a current estimated net worth of close to $177 billion dollars, today we look at 15 expensive things he owns including his billionaire lifestyle.
---
---
---
15 – Washington D.C. Home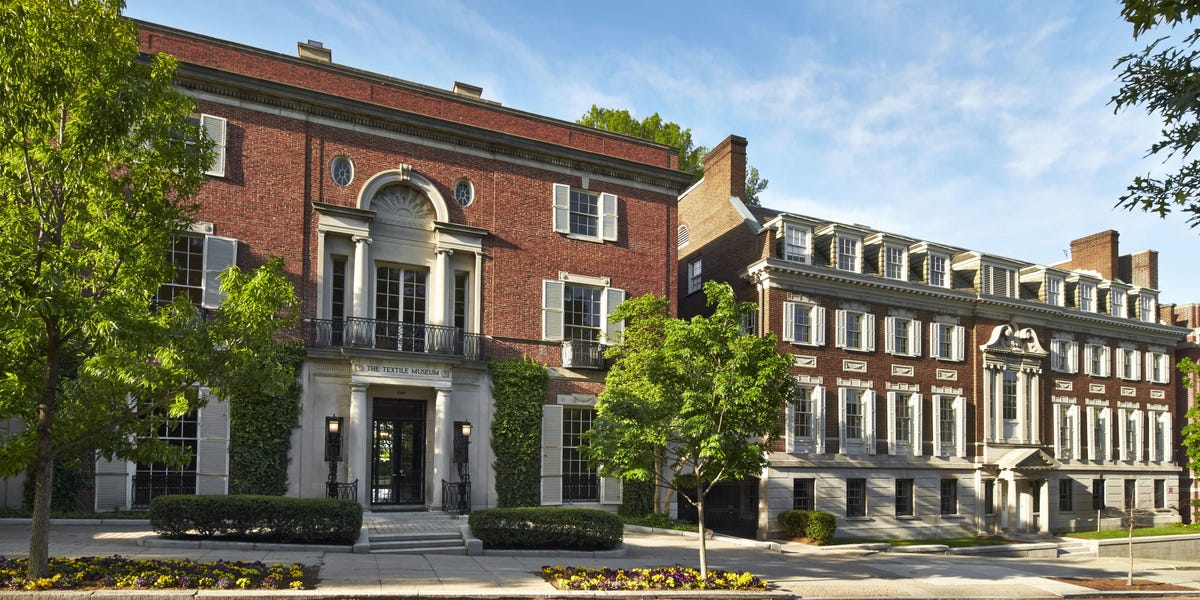 Thought to be the most expensive house in the United States capital, this home is priced around £23 million dollars and was purchased on october 21st 2016.
The home is a former textile museum and was converted into a house where it now covers 27,000 square feet of living space.
The house is said to be right next door to former president Obama's home and just across the road is another home belonging to first daughter Ivanka Trump and her husband, presidential advisor Jared Kushner.
---
14 – Ulysee Nardin Dual Watch
Costing around $7,700 dollars new, Jeff Bezos is the proud owner of a Ulysee Nardin Dual Time Watch and has often been seen wearing the watch in interviews, at private parties and keynote speeches.
---
13 – 10,000 Year Clock
Located inside the heart of a mountain, Jeff Bezos is building this massive atomic clock in the Sierra Diablo Mountain Range, Texas.
The clock is set to help keep the time for the next 10,000 years with the centuary hand moving once every 100 years.
The clock is expected to be a hard to reach tourist attraction with mountain trails and exceptionally difficult walking conditions.
There is a gondola being planned to help reach the tunnels leading into the team have also planned five rooms that celebrate anniversaries of the clock from 1, 10,100,1000 and 10,000 years.
No information on the price of the clock is currently available, although it is expected to cost millions of dollars to construct.
---
---
12 – Corn Ranch West Texas
Known to be the current headquaters and operating area for Blue Origin, this massive ranch covers around 165,000 acres and is located north of Van Horn Texas.
This site is being used to test the new vertical launching and vertical landing New Sheppard Rocket suborbital vehicle and has been in development for the last decade with its maiden flight in 2015.
Its thought that the spaceport will soon turn into an international port for both commercial and tourist space flights.
---
11 – Beverly Hills Home
Costing $24.5 million dollars and covering an area of 12,000 square feet, this sprawling Beverly Hills estate is located just across the road from Tom Cruises compound.
The homes garden features a large greenhouse, tennis court, swimming pool and luxury guest house that has its own two acres of land
The house features a sensational open plan kitchen with marble countertops and unique lights.
Deluxe white sofas are seen throughout the living room and it is reported that the house has 10 bedrooms and 7 bathrooms.
---
10 – 1988 Chevrolet Blazer
Often seen driving this car, Jeff Bezos has made a trip direct from Seattle to New York in this car.
He is said to have described his love for the car due to its simply awesome style and the car features four-wheel drive, manual 5-speed transmission and 125 horsepower petrol engine.
Acceleration times go from 0-60 in 13,3 seconds and the car has a top speed of around 100 km/h.
Back in 1988, the car would have a price tag of around $12,700 dollars and we have been unable to find any other cars owned by Jeff Bezos.
---
9 – Blue Origin
Blue Origin is a privately funded American Aerospace Manufacturer and spaceflight company that is currently owned by Jeff Bezos.
The company initially focused on sub-orbital flights and has been building and testing its newest spacecraft, New Sheppard in its spaceport at Corn Ranch Texas.
The company moved into the sub orbital spaceflight business in 2014 and was initially a rocket supplier for other companies.
By 2015, Blue Origin had announced plans to manufacturer and fly its own orbital launch vehicle from the Florida Space Coast.
The company has the potential to make billions of dollars as the private space race continues.
---
---
8 – Bezos Expeditions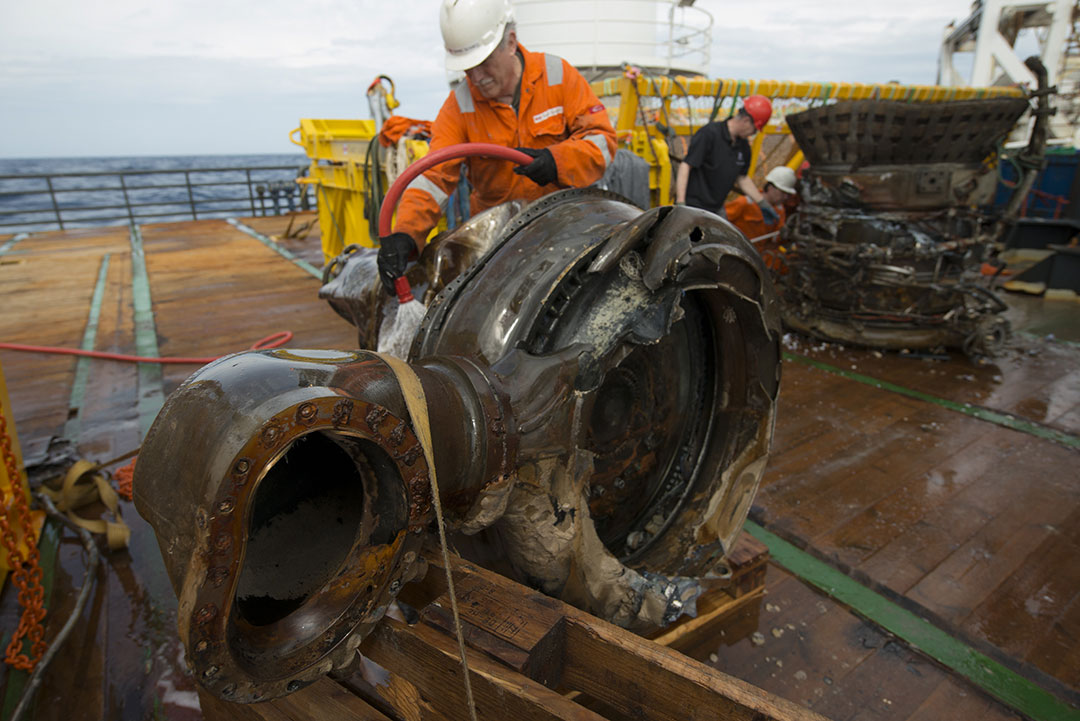 Jeff Bezos has several arms to his company and one of these is called, Bezos Expeditions and features a number of investments in companies around the world.
Some of the more notable companies on the expensive list include residential letting group AirBnB, sustainable energy group General Fusion, Technology firm Lookout, localized social networking platform Next-Door and many more.
Bezos expeditions also have holdings in Twitter, Uber and cloud computing service SkyTop with the foundation also invested heavily in side projects such as the F1 rocket engine recovery program and they have made donations to the Princeton Neuroscience Institute.
---
7 – Medina Home
Understood to be on the shores of Lake Washington, Jeff Bezos has increased the living area of this lakeside property from 13,200 square feet to over 29,000 square feet.
The property features several non-living area buildings and features by far the largest boathouse on the lake.
The property comes with 310 feet of waterfront and stretches over 200 yards from the shoreline to Evergreen point road.
Its thought Bezos spent roughly $28 million dollars to refurbish the home and this included a new caretakers cottage.
The mansion is said to be very private and not much more is known about the interior, however one bonus for Bezos, he has the one person who's wealth he is about to overtake as his neighbour, Bill Gates.
---
6 – Google Investment
Its been revealed that Jeff Bezos was one of the first investors in Internet search Engine Google.
He is thought to have invested $250,00 in the company in 1999 and Jeff had definatly reaped the rewards as a result.
Purchasing 3.3 million shares in the company, that money has resulted in a combined profit of close to $3.1 billion dollars.
---
---
5 – Denny Triangle Seattle
Costing 207.5 million dollars, Jeff Bezos purchased a three block area in downtown Seattle's Denny triangle.
The space is currently being developed for a trio of offices and a new satellite campus for several companies.
In 2014, Jeff Bezos purchased a fourth block, said to have cost him roughly $52 million dollars and this brings the total office space owned by the billionaire to 3.2 million square feet.
---
4 – The Washington Post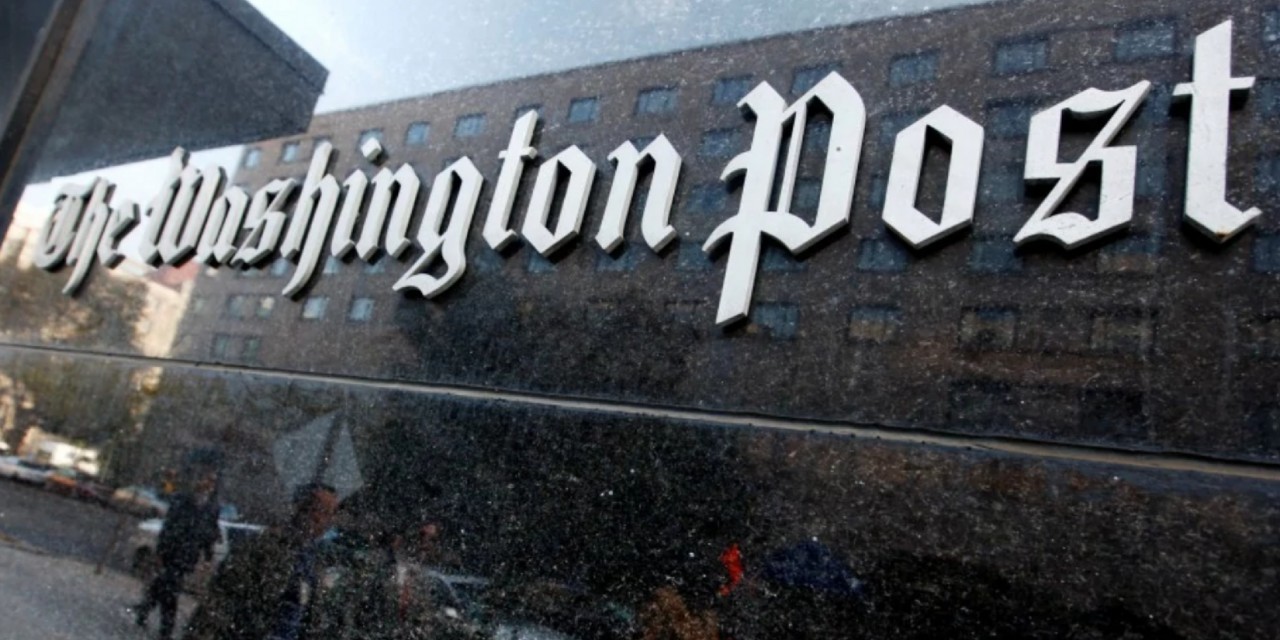 Costing $250 million dollars to purchase, Washington D.C's largest and most popular newspaper was originally owned by the Graham Family.
Bezos has vowed to continue the newspapers long history of indipendent journalism and it was founded in 1877 by Stilson Hutchins and added its Sunday edition in 1880.
The sale included the Spanish language newspaper El Tiempo Latino, The Fairfax Times, The Gazette, the free daily newspaper Express, Southern Maryland Newspapers and several other newspapers for the United States Armed Forces.
---
3 – Century Tower Apartments
After five years of working with Amazon, Jeff Bezos declined to establish an east coast presence with the purchase of three linked apartments in Manhattans Century Tower from Sony music producer Tommy Mottola.
The deal, was reported to have taken place in 1999 and was said to have cost the businessman around $7.7 million dollars.
The purchase also netted Bezos a 10,000 square foot home away from home and he shares the property with his wife, children and family when visiting the city.
Today, buyers purchasing property in the towers can expect to pay roughly $2000 to $3000 dollars per square foot.
---
---
2 – Amazon Worldwide
By far the biggest and most succesful part of the Jeff Bezos empire, Amazon now sells more that $135 billion dollars of goods and services annually and has a valuation of close to $83 billion dollars.
The company was founded in 1994 and is based in Seattle Washington after Bezos chose the name while reading through a dictionary.
Amazon has seperate retail websites for the United States, United Kingdom and Ireland, France, Canada, Italy, Spain, Netherlands, Australia, Brazil, Japan, China, India and Mexico.
The company has made some significant aquisitions and mergers over the years and these include the .Buy domain that was purchased in an auction for $4,588,888 dollars.
The company has partnered with DC comics ahd holds exclusive digital rights to popular comics including Superman, Batman, Green Lantern and Watchmen.
The company is also partnered with both the US Postal Service and the UK Civil Aviation Authority for delivery services now, and in the future.
---
1 – South Union Campus
Purchased in December 2012 for a reported price of $1.15 billion dollars, this massive campus was acquired from Microsoft's Paul Allen.
Jeff Bezos had recently purchased 11 buildings and office spaces in the area and buying this properties means he is now one of Seattles biggest employers.
The site features the University of Washington medical reaserch hub that works to develop life changing therapies and medical breakthroughs.
More recently, construction began on an eight story clinic and research building that will house both retina and diabetic clinics.
---
---
---
Thanks for reading this article on 15 Expensive Things Owned By Billionaire Jeff Bezos, please throw a like on the videos above and check out our YouTbe Channel for more great content coming soon.