Zoe Sugg is an English vlogger, businesswoman and author, today we look at her net worth and lifestyle.
---
ZOE SUGG NET WORTH – $4,000,000
---
NAME: Zoe Elizabeth Sugg
OCCUPATION: YouTuber
BIRTHDAY: 28th March 1990
COUNTRY OF BIRTH: United Kingdom
SOURCE OF WEALTH: YouTube / Social Media Revenue
PLACE OF RESIDENCE: Brighton, England
---
---
EARLY LIFE
Born on 28 March 1990 in Lacock, Wiltshire, Zoe Sugg attended The Corsham School and Arts College and left school with A Levels in art photography and textiles.
Zoe Sugg did not go to university as she had not planned out her later life and was unsure on a career path.
Initially working as an apprentice at an interior design company, her blog, "Zoella", in February 2009 and by December 2009 she only had 1000 followers.
The blog was originally called zoella280390 and contained mostly fashion, beauty hauls, and "favorites" videos.
HOUSE
Purchased by Zoe Sugg for more than $1.4 million dollars and containing 5 bedrooms, Zoe Sugg's home is located in a leafy suburb of Hove, East Sussex.
The property has a large perimeter fence with electronic gates and the interior of the home is spacious and bright.
There is a nice kitchen area, formal living room and dining room and one of the main bedrooms has its own balcony.
Skylights and an en-suite bathroom with free-standing tub and a large garden with place to entertain completes the tour of this amazing property.
CAREER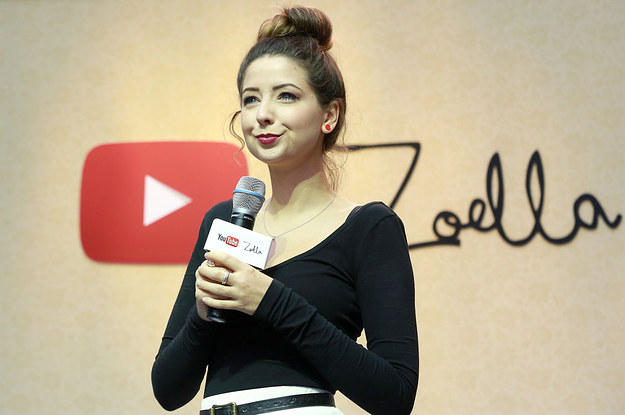 As of September 2015 Her main YouTube channel had received over 540 million total visits.
Zoe Sugg was mentioned by The Telegraph as one of "Britain's most influential Tweeters" and she was named as one of the National Citizen Service's ambassadors.
She is also a member of the Style Haul network and is represented by Dominic Smales at Gleam Futures.
She currently has a total of 11.3 million subscribers and over 1,1 billion YouTube views with her own merchandise line and perfume range.
Sugg released a collection of home-ware products, including stationery, candles and reed diffusers in 2016 and these were sold in Superdrug, WHSmith, Dunelm and House of Fraser.
Sugg was a guest panelist on the daytime chat show Loose Women in June 2014 and talked about social anxiety in an episode of This Morning in July 2014.
Zoe Sugg's non-fiction book, Cordially Invited, offering advice on entertaining guests at home and planning celebrations reached publication in October 2018 and her second book, The Magpie Society: One for Sorrow is set to be released on 29 October 2020.
FAMILY
Her mother is Tracey Sugg and her father is Graham Sugg and she has a brother named Joe Sugg who is also a popular YouTube star.
She began dating fellow web star Alfie Deyes in 2013 and the couple are often known as Zalfie.
Her family often help her with business ventures and were a large part of launching her cosmetics line.
FRIENDS
She is very close friends with fellow YouTuber's Louise Pentland, Tanya Burr and Marcus Butler.
Another one of her close friends is Niomi Smart, a British YouTuber located in the south of England.
LIFESTYLE
In 2015 Zoe Sugg was named as the "Most Inspirational Women of the Decade" in technology by Grazia.
Some of her favourite foods include Lemon Cheesecake, Cupcakes, Potatoes and Pizza.
Her favourite movies include Moulin Rouge, I love you man and the notebook.
Her favourite colors are Pink and Cream while out socializing she enjoys Tango ice Blasts and Raspberry Ribena.
---
---
Thank you for taking the time to read this amazing article, please go ad check out our homepage for more great net worth content publishing every day!